When Love, Simon begins it feels like a film we've seen countless time before. The misunderstood teenager navigating their way around the tumultuous high-school experience. Yet as it progresses you realise this familiarity breeds distinct comfortability, and it follows a formula that is endearing and accessible, and when executed in as triumphantly a way as this Greg Berlanti production has done, there's not much better. Adapted from the popular novel by Becky Albertalli, the film focuses in on Simon (Nick Robinson), just a regular kid who happens to harbour a rather big secret; he's gay.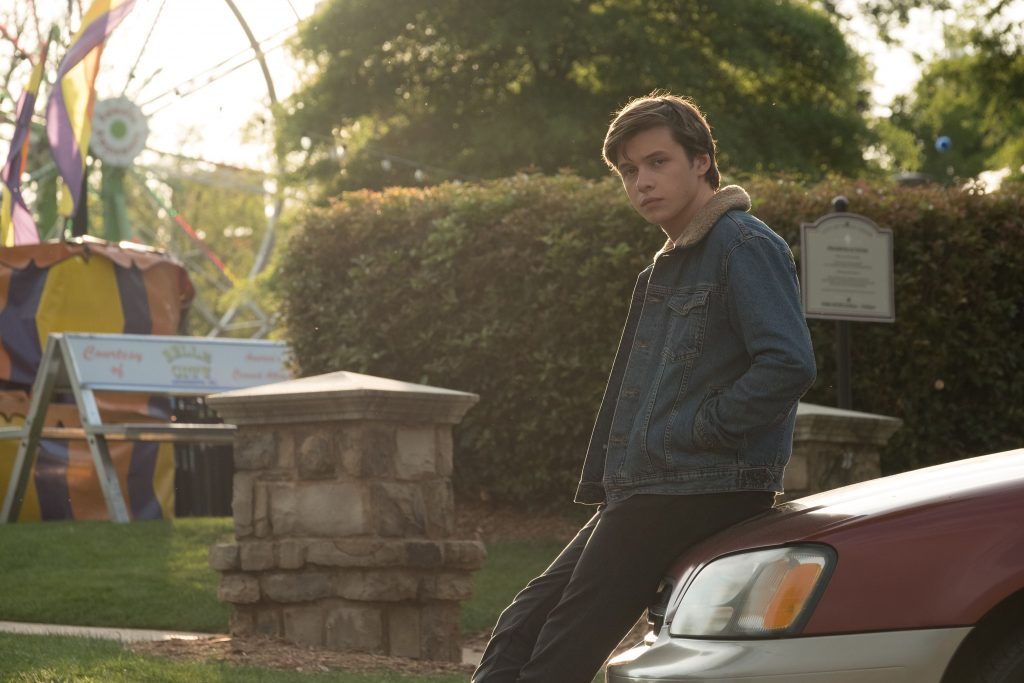 Alongside his three best friends, he becomes embroiled in a secretive email correspondence with an anonymous student from school, who is also gay. Through this he slowly gathers up the confidence to be true to who he really is, hoping that eventually, he may muster up the courage to come out. Naturally, comparisons are drawn to the work of the late, great cinematic maestro John Hughes, the writer and director of cult classic endeavours such as The Breakfast Club and Ferris Bueller's Day Off, not to mention Planes, Trains and Automobiles, which perfectly showed off the filmmaker's ability to straddle the line between comedy and pathos in a way few others have been able to do.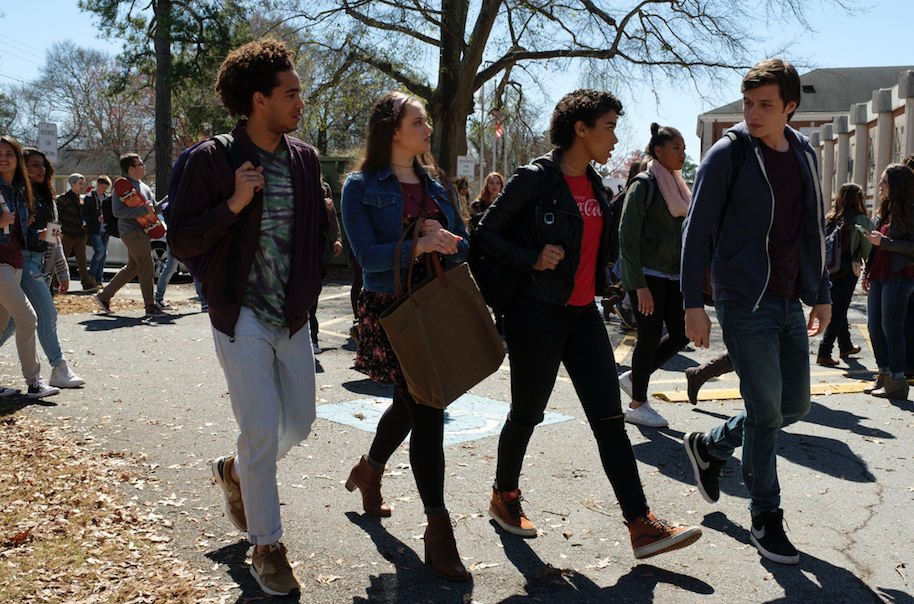 Such parallels are not necessarily from a narrative perspective, but more from the energy of youth, the ineffable sense of charm, the humour and the profundity. The ability to be so carefree, and yet at the same time ensure the character's respective arcs are not compromised, we invest in their tale, and adhere so stringently to their well-being. There's a glorious uncynical tone that lets the viewer in, and it's been captured in Love, Simon.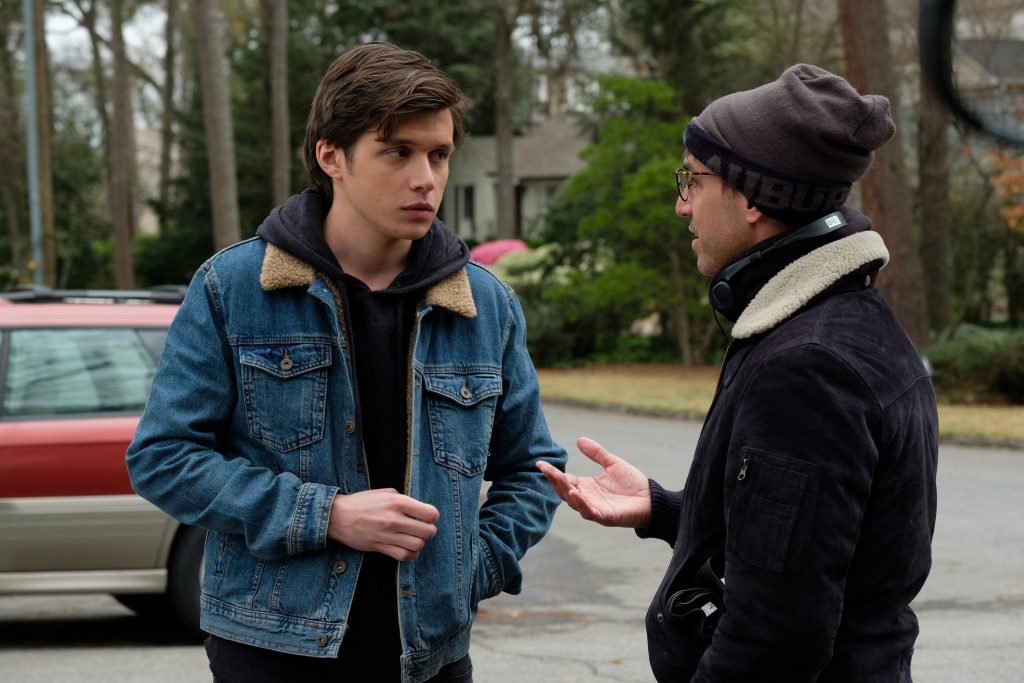 While the film does abide by a certain formula, always going the way we hope and expect it to, in the most endearing way imaginable, Berlanti still takes risks, for this is a creatively inclined picture that subverts tropes of the genre at the same time it abides by them. The soundtrack is great too, opening with The Oogum Boogum Song, encapsulating the playful tone, and paving the way for several great tracks to be played, yet without contrivance, with no sense of self-indulgence in the same way films like Juno were, striving almost too ardently to be considered 'cool' (and we all know that doesn't work). There you have the great roles for the parents, played here by Jennifer Garner and Josh Duhamel, reminiscent of Stanley Tucci and Patricia Clarkson in Easy A – another of the finest high-school comedies in recent memory.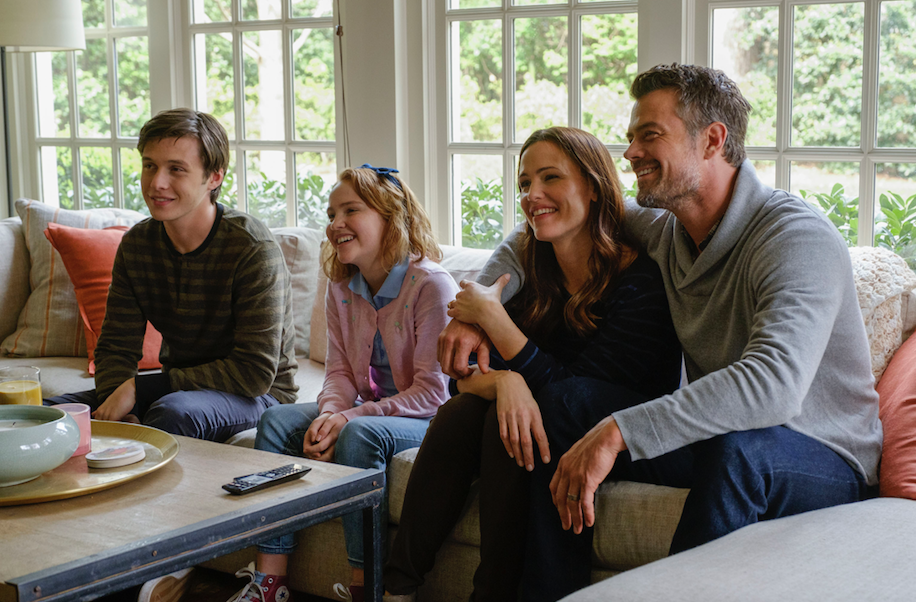 But most importantly, it's the positivity this film preaches, and just how much it speaks to a whole generation – exactly what the Hughes' films did back in the 80s, addressing a crowd that otherwise felt unspoken to. In this instance it's the story of coming out – and because this wears it's cinematic tendencies on its sleeve, it's no surprise to hear this offers a somewhat romanticised view; accepting friends, understanding teachers and love-filled parents – all liberal, progressive people who adore our protagonist no matter his sexual orientation.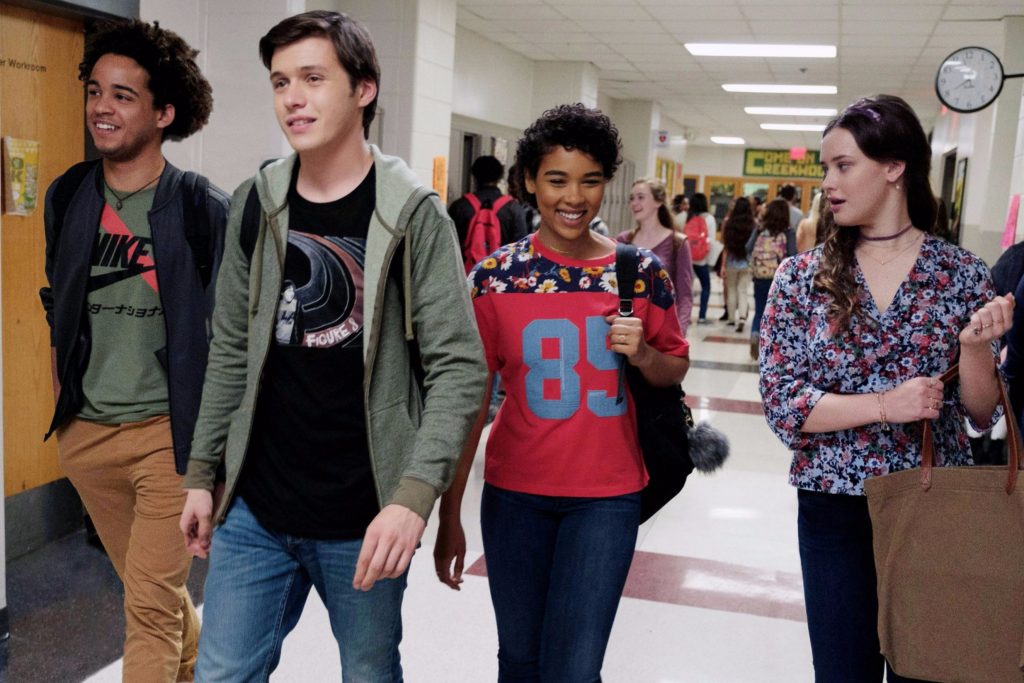 Naturally, it isn't always going to be this easy for people, and yet similarly to Call Me By Your Name it remains vital that young gay teenagers are privy to such acceptance, to indulge in a silver-screen experience of this nature and realise that it doesn't matter who you are, you'll have a strong support network around you that won't judge in any way, people who will let you be you. Love, Simon is a film that anybody can relate to, but we can't underestimate it's importance in LGBT cinema, and the sort of impact it can have on the other Simons in the world. Which, as Robinson says in the character's opening monologue, is effectively all of us. So while there may be conflict within the narrative, of course, at its core this film is an uplifting tale that celebrates humanity, making it near-impossible not to love Love, Simon.