If there was ever a film to turn viewers off during the opening credits, Love & Other Drugs is a glowing example. A truly awful opening montage finds Jake Gyllenhaal – working at an electronic store in the mid-90's – using all his cocky salesman charms to entice customers to buy the latest products. We get Gyllenhaal prances around doing the whole wacky sales shtick, like tossing merchandise over to the cashier after making a sale and encouraging a meek old lady to dance with him during a sound system demonstration. All this is cut to the strains of Two Princes by one-hit wonders merchants The Spin Doctors, suggesting a horrible sign of what's to come.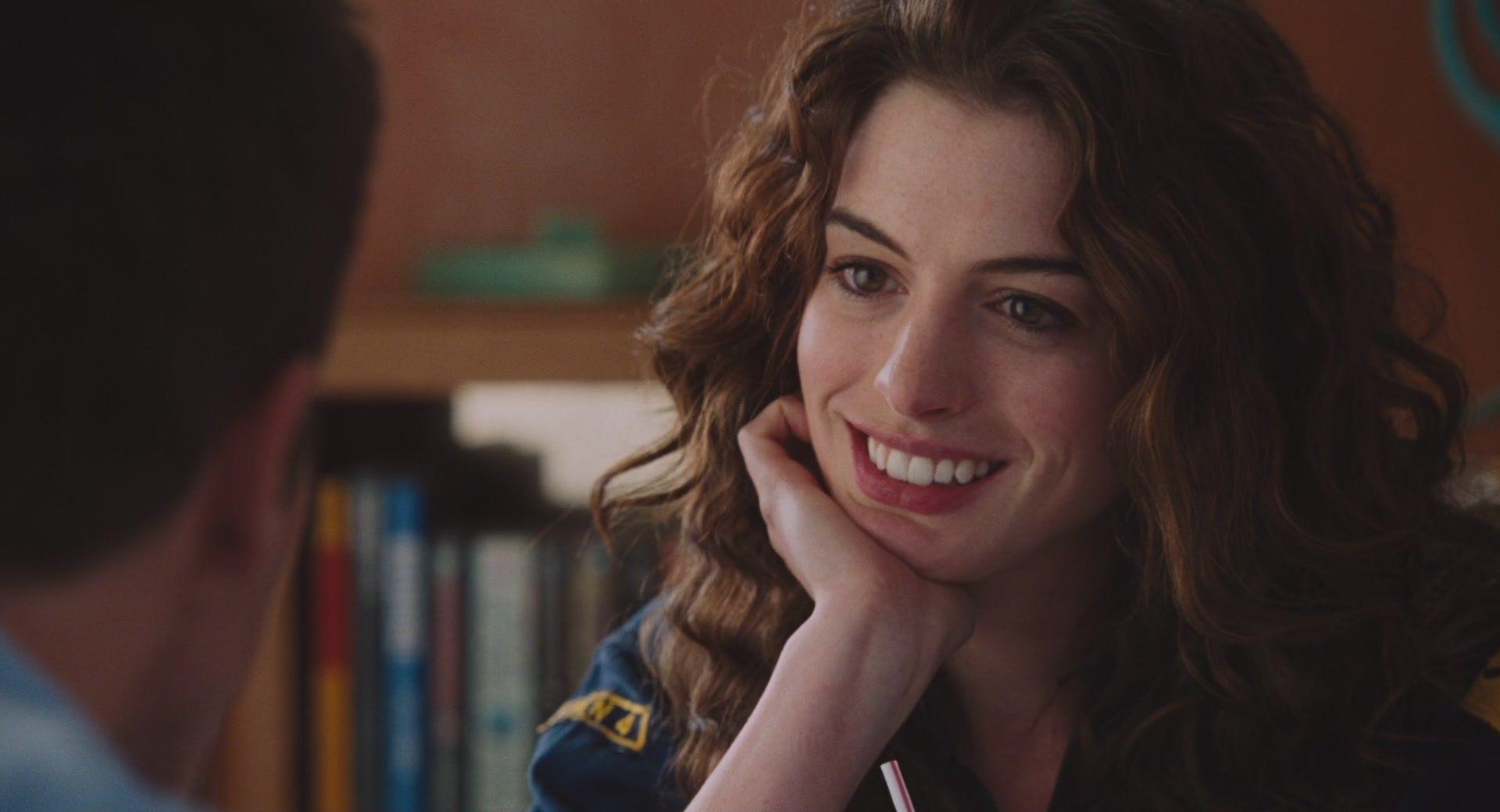 Thankfully, this is only a small initial hiccup as the resulting film is an amiable romantic comedy drama, which showcases fine performances from both Gyllenhaal and female co-lead Anne Hathaway. Gyllenhaal's character Jamie Randall is subsequently fired from his job after being caught in an uncompromising position with his boss's wife. He manages to secure a position selling pharmaceutical products for medical company Pfizer. Crashing a patent's appointment with a doctor he's trying to negotiate a deal with, it's there where he meets his romantic match in Maggie (Hathaway). A similar free spirit to himself, she's a struggling artist working as a waitress to make ends meet who is also battling the early signs of Parkinson's.
Hathaway is her usual sassy and down-to-earth self here, who also has the unique ability to elicit unforced sympathy from the audience with her symptoms rear their ugly head. She's hard work emotionally for Gyllenhaal's character, and often comes across as antagonistic and headstrong – believable and relatable defence mechanisms for someone with her condition. It's also refreshing to observe a mainstream actress who appears to be incredibly comfortable expressing her sexuality on screen, and baring most of her flesh too. Both her and Gyllenhaal previously played husband and wife in Brokeback Mountain – albeit under very strained circumstances – and there's a relaxed and unforced chemistry between the two here.
Coming off a number of politically-charged, big-budget Hollywood action-adventures, this was director Ed Zwick's first small scale romantic feature since his 1986 brat pack-era relationship drama About Last Night…. and despite the modern approach to sexual relations on screen, there is something refreshingly old-fashioned and retro about Love & Other Drugs. While there's still a trace of Zwick's polemics within the narrative – particular when Annie accompanies a bus-load of senior citizens over the border to Canada so they can receive affordable drug treatment – the director is never heavy-handed with his swipes at corporate America. This part of the film sits more than comfortably alongside the romantic content, and Hathaway's welcome presence in particular, helps prevent things from lapsing into the usual clichéd Hollywood weepy disease movie.
Watch Love & Other Drugs on CHILI