There's a trick to making a great film about a fictional musician. Convincing your audience that this band or singer is the real deal lives and dies with the music. If your protagonist is supposed to be some Rihanna-esque multi-platinum superstar, a la Beyond The Lights, then you're going to need to write some songs that sound convincingly like megahits, which is never as easy as it seems. If you're aiming for something grittier and gnarlier, like The Ain't Rights in Jeremey Saulnier's hardcore-themed Green Room, you'd better come with an arsenal of furious punk that reeks of rehearsal rooms and sweatbox clubs. And if you want to create a believable 90s singer-songwriter, just like Ethan Hawke in Juliet, Naked, you damn sure better not saddle him with some sub-Ed Sheeran nonsense.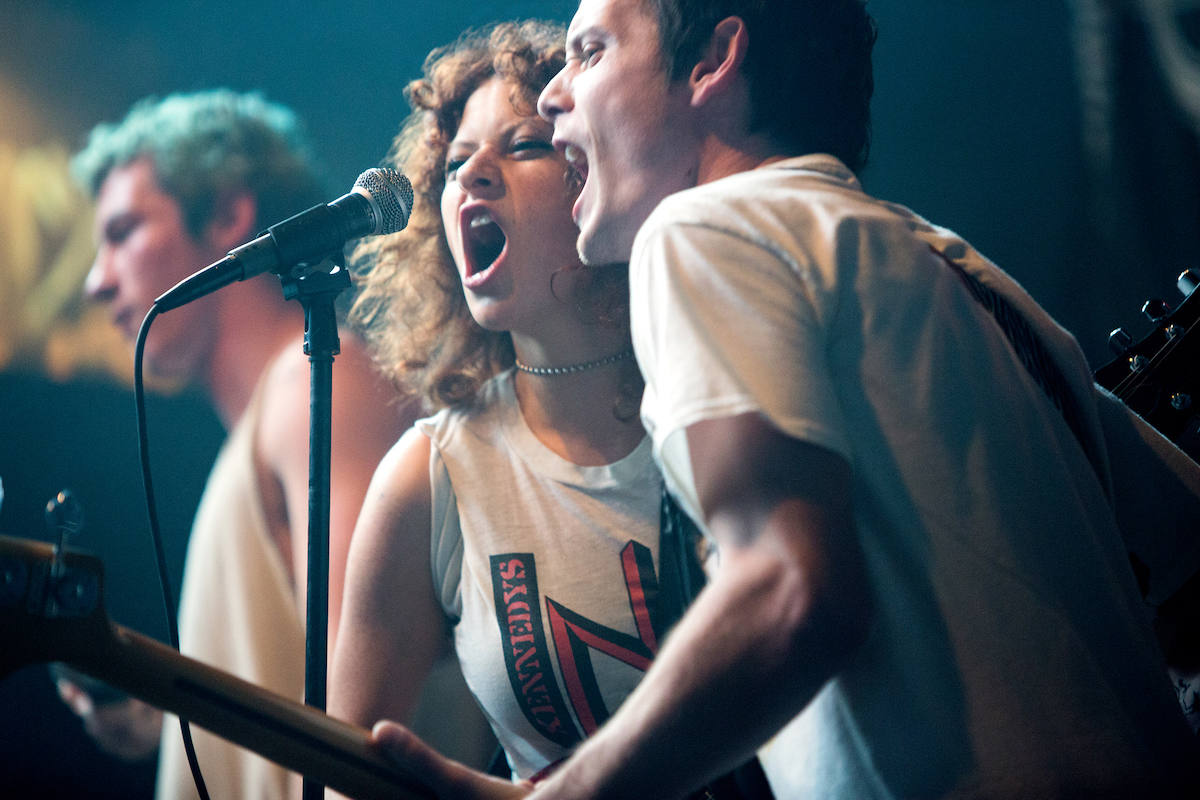 There are options. You can drop in another band's music wholesale (see: Sparklehorse in Lauryl Canyon), you can come up with one tune and play it to death (That Thing You Do) or you can hire a crack team of songwriters to create a convincing back catalogue for your fictional band. The latter move is the most common one, used convincingly in everything from Walk Hard: The Dewey Cox Story (Marshall Crenshaw, Dan Bern, Van Dyke Parks, Mike Viola) to Josie And The Pussycats (a who's who of college rock that includes members of Counting Crows, Fountains of Wayne, That Dog and Letters To Cleo).
The upcoming Juliet, Naked also adopts the dream team approach. Based on Nick Hornby's novel, the film sees Ethan Hawke star as Tucker Carlson, a respected 90s singer-songwriter who faded from the limelight, only to resurface 20 years later to release a new record and disrupt his biggest fan's relationship. The difficulty with Carlson's music is that it needs to fulfil three criteria: 1) It needs to sound like the kind of thing someone would still obsess about 20 years later; 2) it needs to sound like it was created in the 90s; and 3) it needs to work when stripped down to its acoustic roots. That's a tall order. Most 90s bands tried that and failed.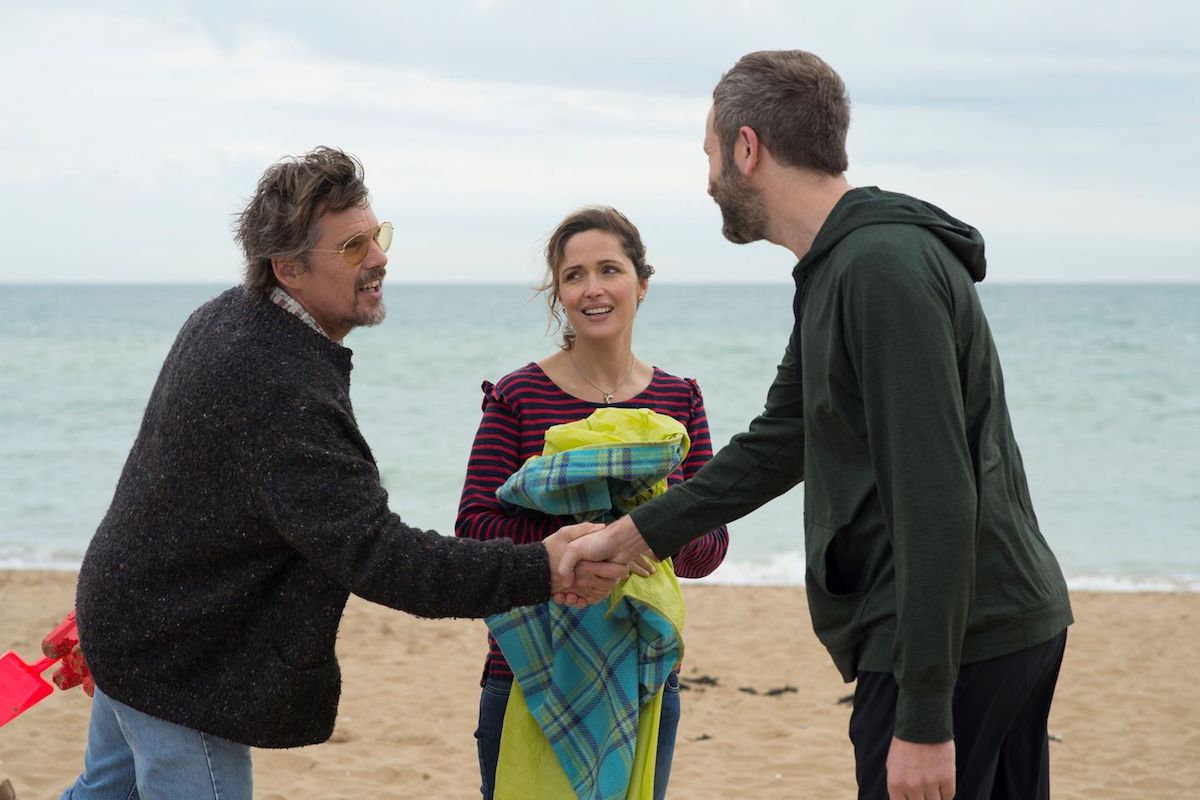 So, if you're going to create a heartfelt singer-songwriter, who better to turn to than the real deal? The filmmakers seem to have known that and enlisted Conor Oberst (aka Bright Eyes), Robin Hitchcock and Nathan Larson. Oberst gave a voice to emotionally fragile cardigan-wearers with Bright Eyes' Letting Off The Happiness and Hitchcock practically defined the concept of the cult 90s singer-songwriter with his 1999 record Jewels For Sophia. Larson – who also composed the film's score – played guitar in Shudder To Think – the most 90s band name ever – and then did what every 90s indie boy wanted to do: marry Nina Persson of The Cardigans.
Of the songs written for the film, fans won't be surprised that Conor Oberst provides the standout moments. Oberst contributes 'Lax', a rollicking rocker which rides a rolling piano and distorted guitar wave that provides the missing link between Counting Crows' Recovering The Satellites and Bright Eyes' Cassadaga. When the song reappears later on the soundtrack, it's as an Eels-meets-Sparklehorse ballad, proving Oberst definitely knows his 90s touchpoints. 'Lax' gets one final reprise in the form of Oberst's own demo. No slight on Hawke, but this is the most affecting of the three, a bare bones piano-and-vocal heartbreaker.
The majority of the record is made up of performances by Hawke, who's no stranger to the world of the singer-songwriter and has a rough-hewn, emotive voice that lends itself naturally to this material. His slowed down take on 'Waterloo Sunset' breathes new life into an overdone song and it's a testament to his performances that there's no temptation to just skip to the songwriters' own demos. One particularly nice tough throughout the record is the slightly overdone production, which perfectly echoes the era. If this had been a genuine 90s album, it's one I'd probably stick on right after Grace and Recovering The Satellites and slip into a fugue of nostalgic angst.
Juliet, Naked: Original Motion Picture Soundtrack is out now on Milan Records