Establishing himself as one of the most dependable characters actors in Britain, striving to emulate the likes of Eddie Marsan and Toby Jones, it was our pleasure to sit down and have a chat with the affable, cheeky-chappy Danny Mays, promoting his new film, the Cornish musical Fisherman's Friends, based on a true story.
He discusses with us the appeal of this film, and the challenges that derive from trying to carve out a career for himself as the sort of actor he is. He goes on to discuss forthcoming comedy series Code 404, what roles he is most proud of, and tells us about a couple of memorable stag-dos he's been on recently…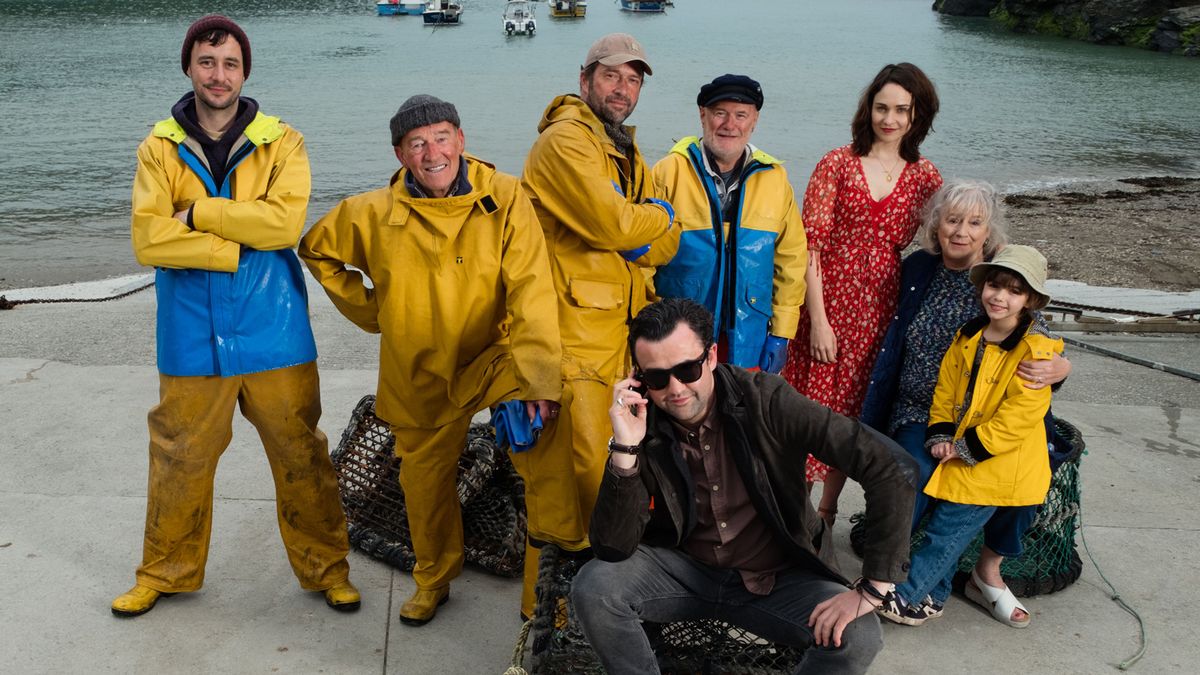 So this film is charming. But then I just find men singing in groups very emotional. Like those Welsh choirs, they always get me too.
It's genuinely uplifting, innit? There are moments of hilarity, but also we have emotions in there as well, and poignancy and all that sort of stuff. It's an extraordinary true story that was an absolute joy to put on the big screen. It's such a left field success story. It's sort of quirky and different, and I loved working on it.
When you get these films that come equipped with that distinctive, British charm about them, is that something you get a sense for in the screenplay and when you're shooting? Or is a lot of that tone put together in post-production?
I had a strong sense of that when we making it. Someone likened it to one of those early Ealing comedies, and there's an underdog element to is, isn't there? But there's also a kind of lightness in touch, in terms of the playing of it. I'm not doing it a disservice in saying that they are stock identifiable characters, they are what they are, they're ten singing fishermen, and older aged. It is what it is. So it's about trying to breathe life into that. I got the sense, definitely when we were making it, that it was a film that would cater to a mass audience. It's an unashamed crowd-pleaser.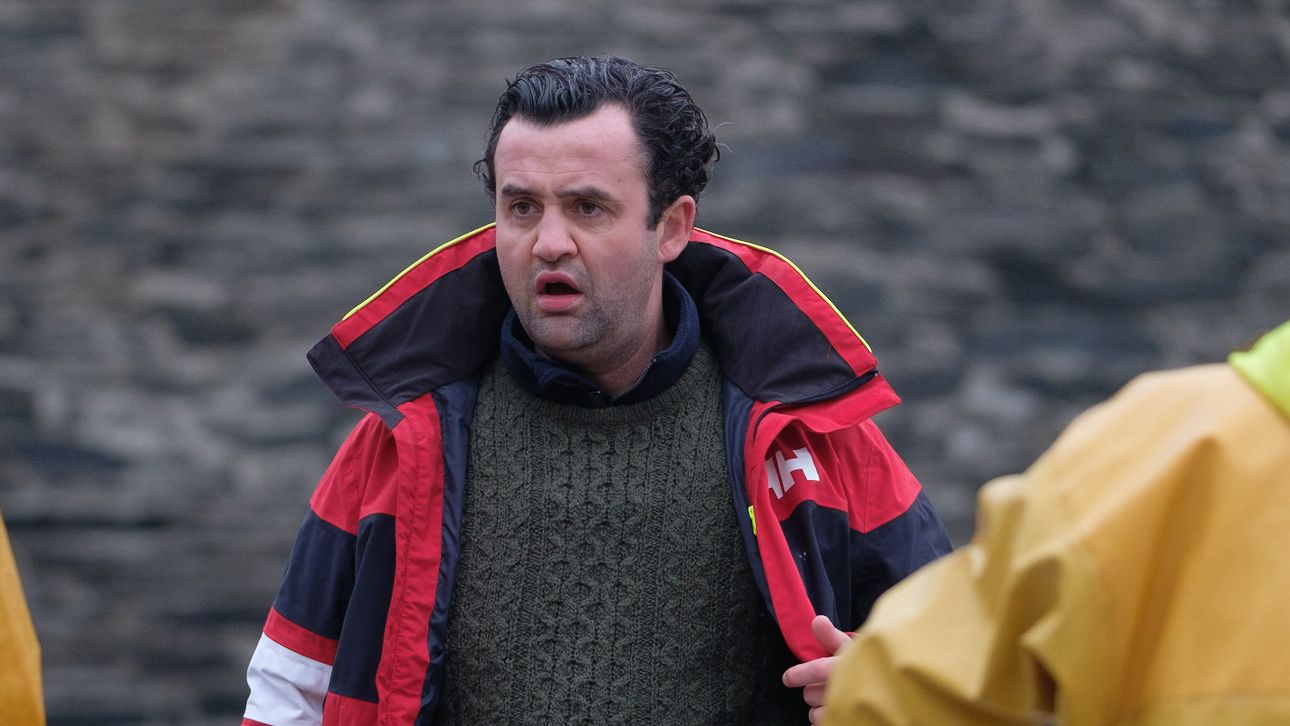 Your character abandons the materialistic aspects of his life and becomes very fond of the coast. Have you ever been tempted by that lifestyle?
Yeah, and I've been filming up in town, and when I got down to Port Isaac it was a complete change of direction, pace, everything, and that helped the performance as well.
You mention the romantic element, and you and Tuppence share a nice chemistry. What was she like to collaborate with on this movie?
Oh that's good to hear. She was incredible, she's this brilliant up and coming actress. She had to act her cotton socks off falling in love with me [laughs]. She was great, yeah. She just nailed that sort of girl next door, Cornish sweetheart in the village. You can't really predict that thing of chemistry, can you? I don't think you can second guess anything like that, you just have to let it play out.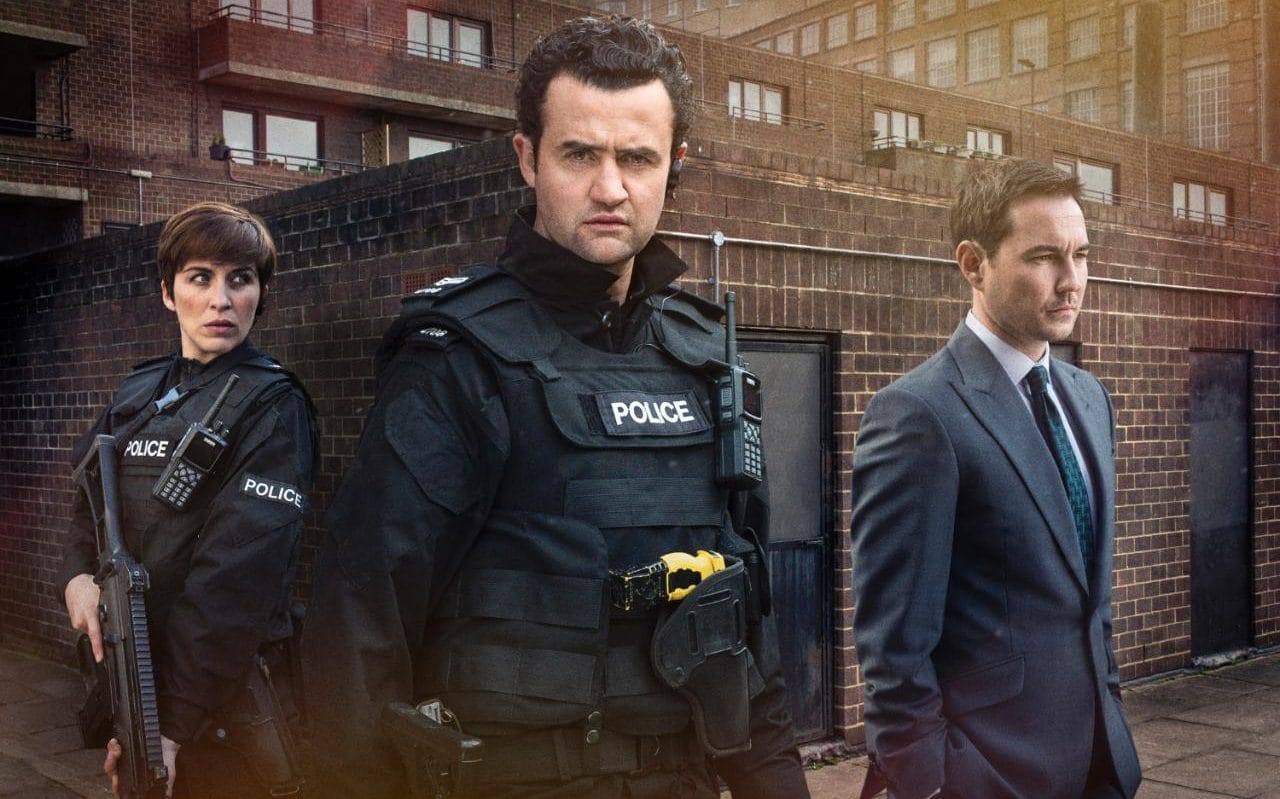 You play a record producer, on the hunt for the next best sound – when was the last time you heard something and just thought, wow?
I love The Streets when I was growing up. Have they reformed and stuff?
Yeah, they're touring again.
I love them. They had a big influence on me, they had an originality that I'd not heard before. Though this shows you that this was years ago, so my finger isn't so much on the pulse now.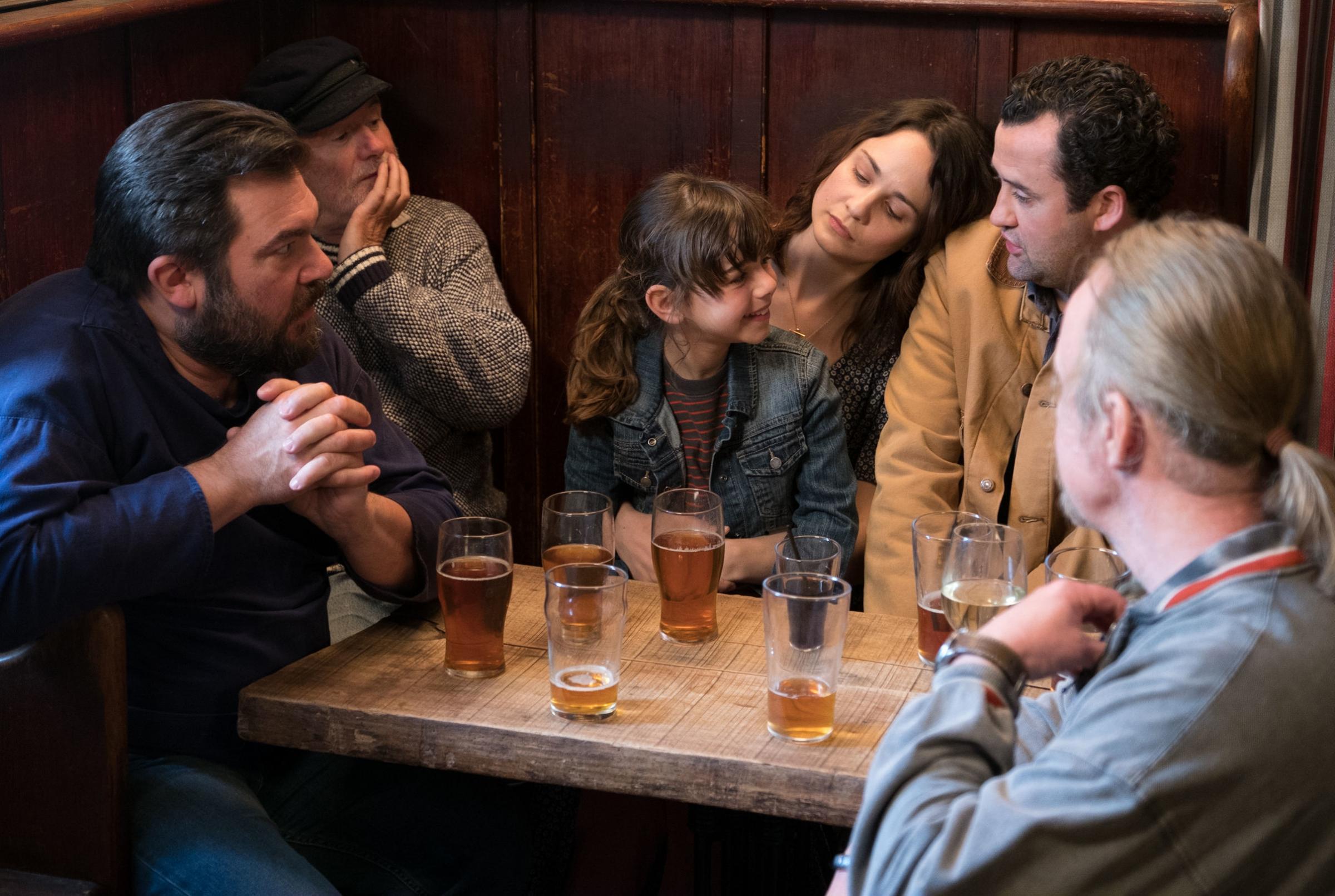 Originally it was a stag do prank with leaves your character in Cornwall in the first place. Now you're a recently married man, did you have any embarrassing things happen to you on your stag, any pranks on you?
Well I've just been on my brother's stag do in Amsterdam, and I'd never been before, so that was a bit of an eye opener. We got up to mischief out there within reason. But I don't think anyone really pranked me. My stag was in Edinburgh, and we played golf ridiculously hungover and they dressed me in a ginger wig and a kilt. That was about as pranky as it got for me.
Bet the locals loved that.
Yeah, I got a few funny looks.
You're a real character actor, in the same mould as the likes of Eddie Marsan and Toby Jones. Do you think actors of that mould can take longer to find success in the industry, to be recognised for their talents? But do you feel like you've reached a stage now where producers and casting agents are aware of you are and what you can do.
Yeah, a lot of the work that comes in I don't have to audition for, which is a load off. I don't have to go through that nervous experience of learning something and auditioning. But those actors you've just mentioned, I've had the pleasure of working with both Eddie and Toby and they are shining examples of British character actors who are worth their weight in gold. It is harder for us type of actor. Well, not harder, but it is a long, slow, drawn-out burn of a career, as opposed to leaving drama school, walking in a room and you're Tom Hiddleston and you're up there playing Loki or whatever it is he does. I'm not doing a disservice to Tom Hiddleston, but you know what I'm saying? It's a different path for us I think.
Code 404 is one you have coming up, that looks good?
[Picks up script next to him] Yeah, and I've got to learn it. All six episodes, and I'm only on episode two.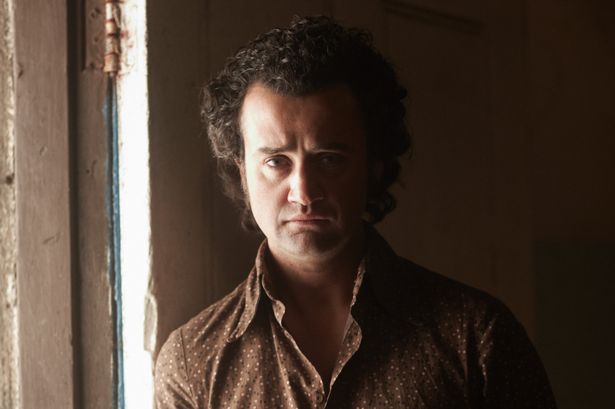 So it's a comedic cop drama with a science fiction element?
Yeah. We shot the pilot last year, and this is a case in point, where the producer just approached me and said, look, I've got this script, it's a half hour comedy show, it's ten years in the future, it's two policemen and one gets killed at the beginning and comes back part-man, part-robot. I was like, that sounds a bit…. let me read it. And it was laugh out loud funny.
And with Stephen Graham as well?
Yeah, because I met with the producer and asked who he was thinking about for the other lead, and he told me it was early stages and they just wanted to attach me, but asked if I could think of anyone. Steve is a mate of mine and we worked together years and years ago. He's the reason I'm married to my wife, he brought us together, he was our Cilla Black. So I suggested Stephen Graham and they said it would be amazing, so I sent him the script, he loved it, we shot the pilot, and Sky have totally gone for it. It's so funny, but we're playing it like Line of Duty. We play it straight and there's real poignancy in it, I can't wait to get cracking on it, it's very, very funny.
Are you looking forwards to the new series of Line of Duty?
Yeah I can't wait. Steve is in that, he's the new protagonist.
We do these cop shows so well, even going back to Prime Suspect.
Yeah, but I think Jed Mercurio has taken it to another level in terms of well researched and realistic they are. I'm thinking of those interrogation scenes, he saturates himself in the world of the police and they're all consultants on it, and he has lots of fingers in lots of pies which gives it an amazing authenticity, and I think they're gonna do another series after the next one as well.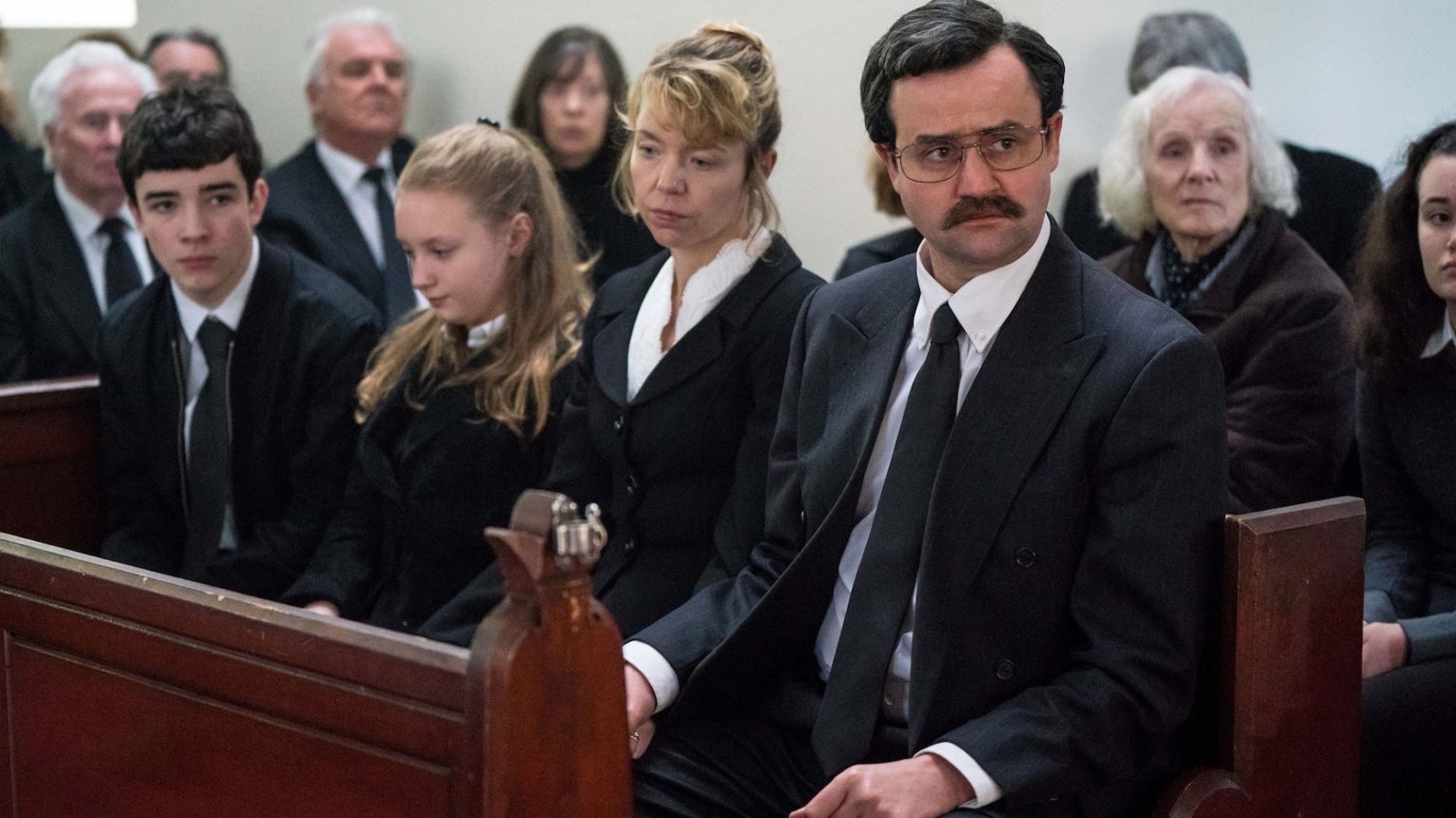 When reading up on you earlier, you seem to be written about frequently as 'Line of Duty's Danny Mays', and I was wondering, is that what you get recognised for the most? 
It's either Ronnie Biggs, or Line of Duty. It's either those two things. Or also The Bank Job is a big one as well, that seems to be a very popular film, particularly with taxi drivers. Uber drivers love The Bank Job.
Is there a role you feel, from across your career, that is most defining for yourself personally?
Well Line of Duty, even though it was one episode, that was such an incredible character to play, there was so much going on with that character. I was gutted that he got killed off because he was a box of tricks just waiting to be taken in any different direction. So that was great. Ronnie Biggs was again such a challenge to take on, but then last year I played Colin Parry in Mother's Day, which was a standalone BBC film about the Warrington bomb. It was a very difficult role to play, but I was really privileged that I got that role. And he's become a friend of mine now Colin, we're all patrons of the charity. An amazing human being, both he and Wendy are inspirational. If you ever get the chance go and visit the peace centre up in Warrington, it's an amazing building.
Fisherman's Friends is released in cinemas on March 15th