Callum Aaron McGinley – known to fans online as Callux – is a friend and associate of the Sideman – a small group of British YouTubers those popularity online has exploded since they formed five years back. One of their number, Olajide "JJ" William Olatunji (aka KSI) has stepped into the world of boxing, and his exploits in the sport has spawned a hugely popular documentary, KSI: Can't Lose, which chronicled the lead-up and ultimate bout which became the biggest amateur boxing match of all time. As executive producer and one of main creative forces behind the film, we grabbed some time to chat with Callum to ask the YouTuber his thoughts on the medium and how the smash hit documentary came together.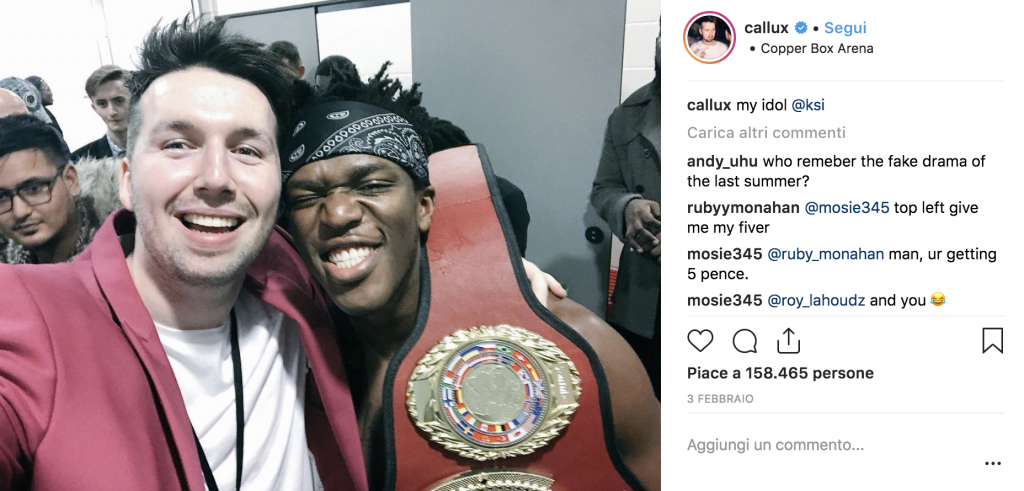 You obviously meet KSI through YouTube but when did you start collaborating?
JJ has always been incredible. It goes to show now with his 19 million subscribers, but even when I first came across him when he had something like 35,000 subscribers. In this world if you like someone's content, you'll comment on the video, tweet about it or tweet at them to help promote it. JJ has been ahead of the curve for eight or nine years now, and he kinda revolutionised gaming commentary and entertainment within the gaming world. I initially met him at a gaming event in London. It was a place where all the YouTubers would attend, as we all live in different parts of the county. The relationship started from there, really. He kept making great content. He started to do some stuff in public, which I'd already had a go at doing, and that's how we came together. The first time we made content together we both dressed up in Teletubbie costumes and went around London, which we got a great response from online. From there we began promote each other's videos.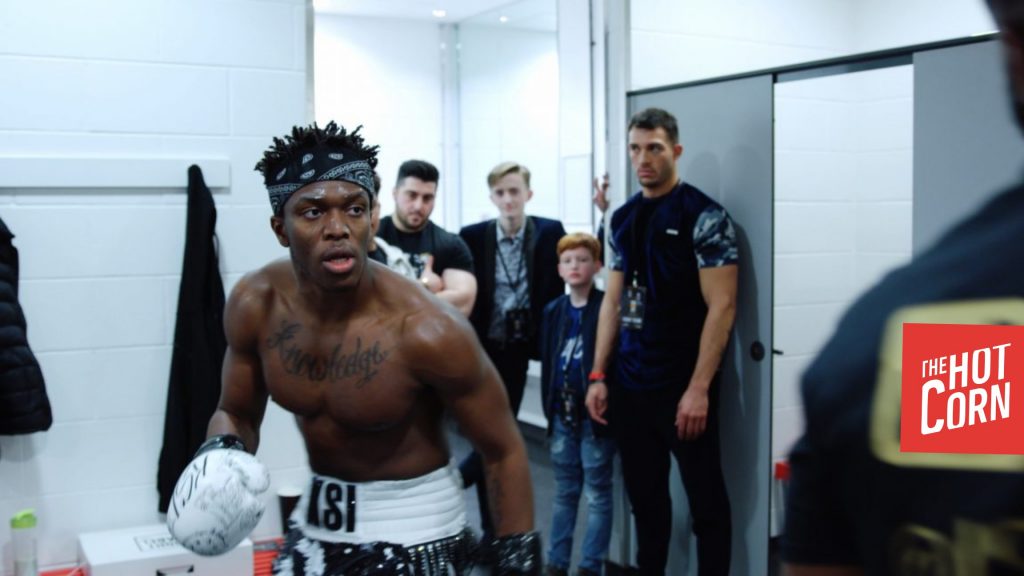 Did you approach him about being involved in the documentary?
We speak a lot. I went to him pretty earlier on after the fight was announced within our friend group. I suggested we just document it. The dream was always potentially getting something on Netflix or another big platform where audiences currently consume content, but first and foremost, the idea was just to tell a good story instead of concentrating on the end goal. JJ agreed to do the documentary and from there we put together a budget for what it might cost if we filmed for six months.
Did any of the team behind Can't Lose have experience on feature-length films before you made this?
Ben [aka Rvbberduck] – my head of production who shot and directed the film – and myself were on a branded project for three weeks across 11 countries in Europe. He hadn't made anything of that scale before but I knew after seeing him being thrown into that project at the deep end that he had the goods and also a strong visual eye. I also saw YouTube was moving in a direction where to stay ahead, high quality content was necessary. I just thought Ben had the skills to make something great.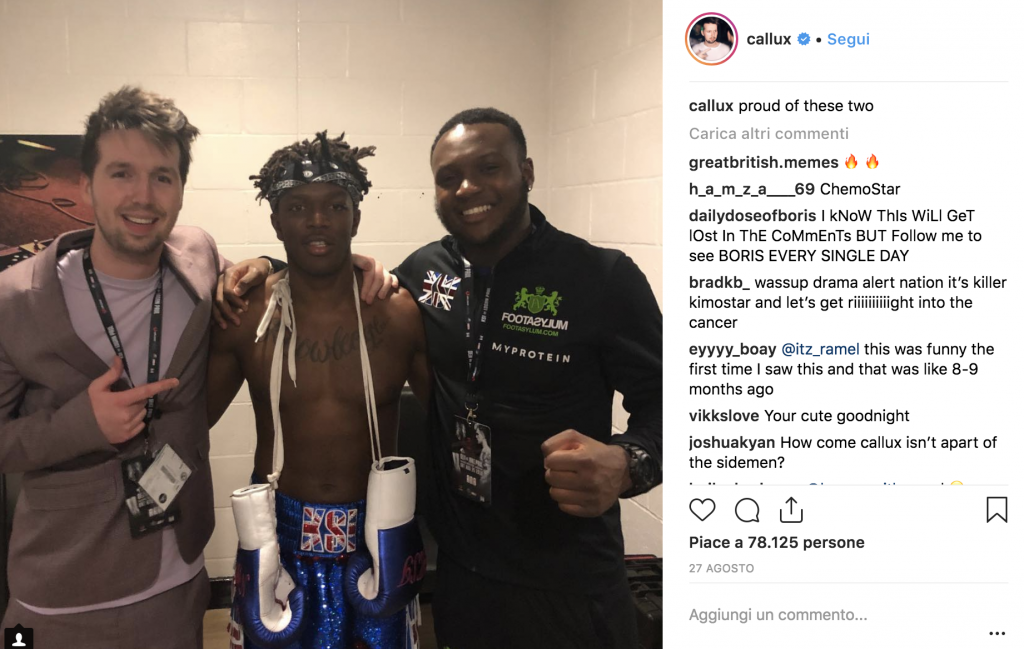 Do you see YouTube content evolving to a point where seeing it on cinema screens might be a common occurrence?
I think there's an idea for everything. At the moment there's the question if we make a Can't Lose sequel, will it be a series or another 60/70 minute thing. Does the next one sit in cinemas after the success of the first one? I don't really know. I kinda just take each project and idea at face value. Is it good content? Is it pushing forward the YouTube space? That doesn't necessarily mean pushing it into the mainstream via cinemas. Anyone on YouTube now has to watch 15 second adverts but they don't have to pay for the content. How do you convert that audience into paying for something you create? That's the biggest hurdle, whether its stuff consumed at home on in cinemas, or whether it's long-form or short-form.
Ultimately, doesn't matter about how the content is presented, it just needs to connect.
Yeah, and I think that was the thing with Can't Lose. It was originally 45 minutes and it hit screens at 70 minutes. I think either running time worked. I don't think it could have been 15 minutes. We would have had to lose some much good stuff.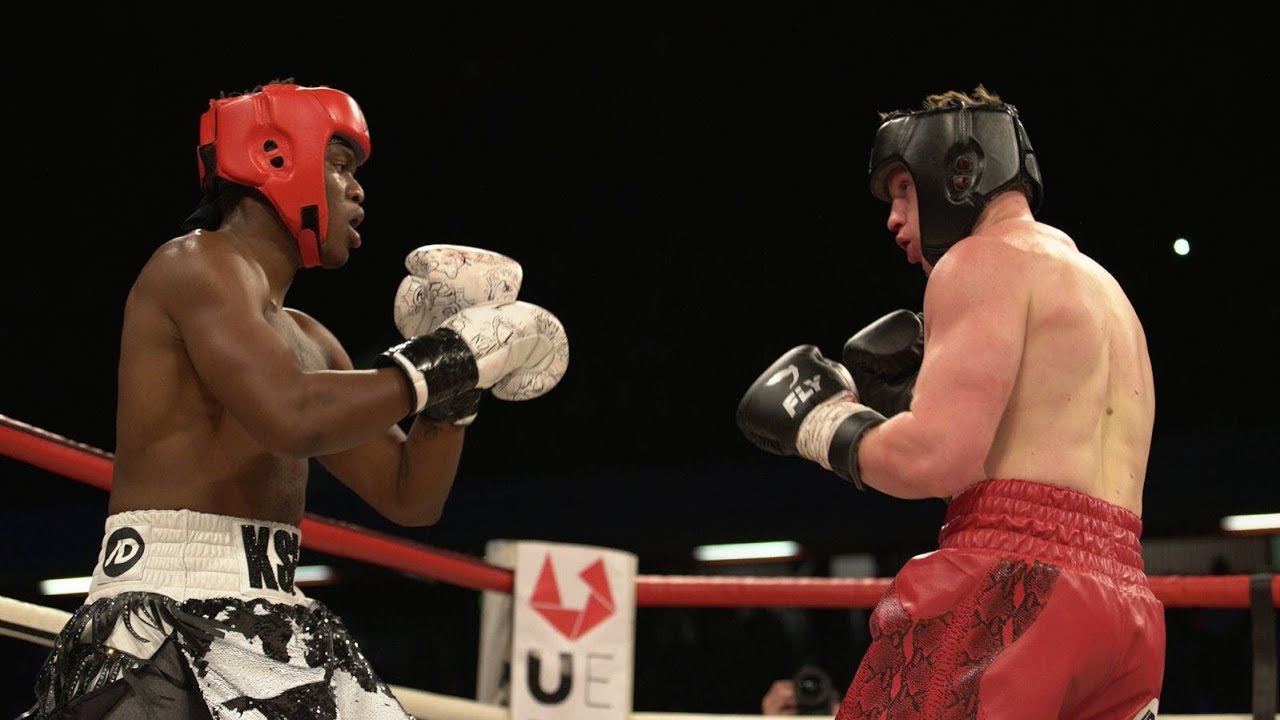 The theory behind KSI's fights is you can place a non-professional in a professional environment and see them rise to the top, which is the philosophy of YouTube in a sense. It removes the celebratory glass ceiling. Do you envision that happening across other professions?
KSI is a member of the Sidemen group, and they've had three charity football matches. The boxing followed these games. The last two football matches were at Charlton Athletic's ground. It's all just YouTubers on the pitch, no other celebrities involved. People actually turned up, having paid £20/£30 for a ticket. The games were all live-streamed and I think the first one peaked at around 650,000 views. So what you're talking about has been done before with football and now it's boxing. Will it continue? I think so. As long as there are influential people on YouTube and new creators come along, plus views and subscribers keep increasing, people will find a niche they're interested in, whether it's a YouTube show, comedy or sporting match. I think it will continue.
Watch KSI: Can't Lose on CHILI