Tomasz Kot has been in the news of late, given his reported role in the recent debacle concerning Danny Boyle and a certain 007. More importantly, he's the star of Pawel Pawlikowski's Cold War, a stunning, gloriously romantic endeavour that feels as though it has been plucked right out of 1950s Hollywood. We had the pleasure of sitting down with the talented Polish actor to discuss his collaboration with the esteemed director at the helm of the project, his chemistry with co-lead Joanna Kulig, how he had to learn the piano very quickly, and why he's surprised at just how well-received this film has been.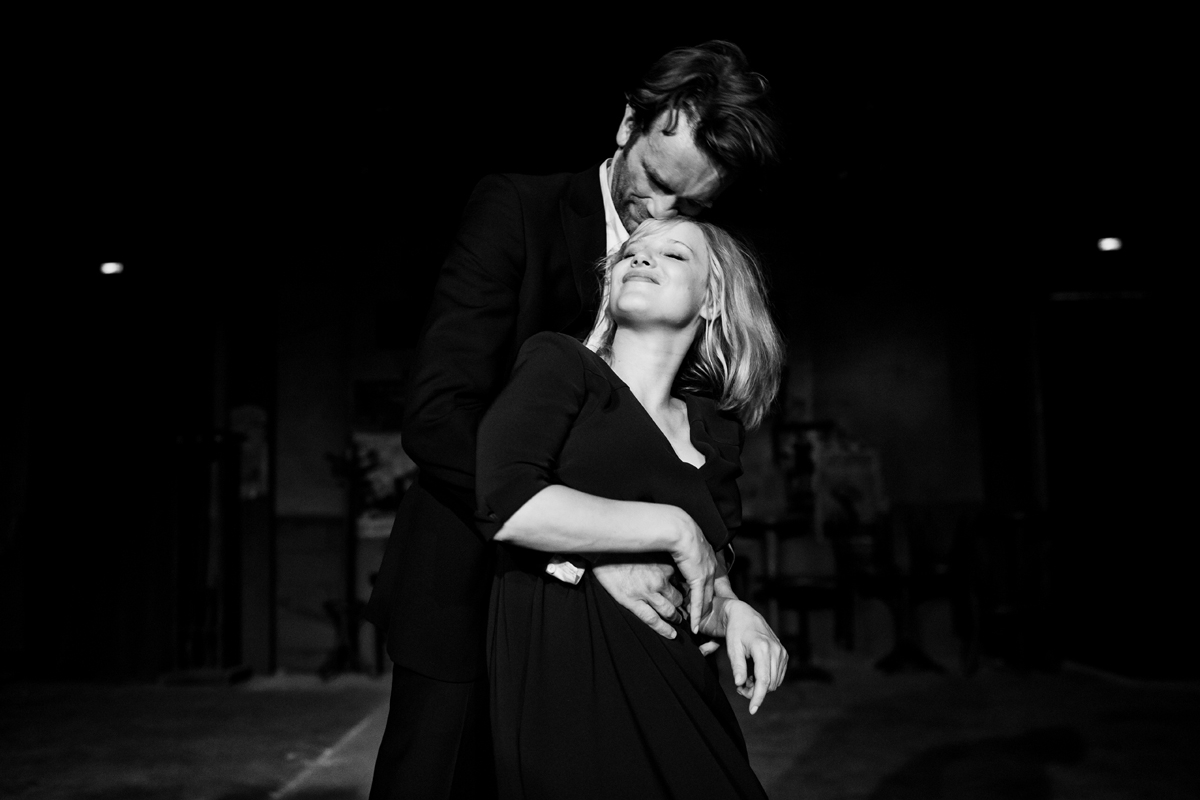 So what was it about Cold War that appealed to you?
Well first of all, it's Pawel Pawlikowski, he's a great director. He's a Polish director, but I'd never met him and he's a legend. Sometimes people ask me, "How is Pawel?" or, "Do you know Pawel?" and so it was very interesting and amazing that he wanted to meet me. It wasn't an offer, he just wanted to meet me because he saw my movies, so it was amazing. The second thing, after Ida, I knew that everything will be perfect in the frame. I knew that Pawel has a very big and high level of every detail.
It must be so nice to make a film with someone you can just trust implicitly. You don't have to worry with him, you know it's in safe hands.
Of course, it's the safety. Sometimes when you have a director and sometimes they change things and you just don't know where you are, but with Pawel it was very safe. Of course he has a special unique, special style of directing and it was something new I had never seen before in my career.
You say you were a big fan of his – on set were you still a fan? Or did you have to put that to the side and treat him as Pawel the director?
Yeah, of course I was still a fan, because he's a great artist. You notice this every day working with him. It doesn't mean that you love everything, sometimes you're very tired and you feel you've done enough, it's impossible. For example we have a scene, with one line, and we spent 12 hours working on it. I had problems back at the hotel when I was trying to fall asleep, when I blinked I could see Joanna's face, or the lights, and I couldn't remove the pictures from my head, so of course it was very tiring, and sometimes strange, but every day you know that it's all for something.
It's a rich, very complex love story at its core, which feels like the perfect representation of love, because love is never perfect. Was that one of the appeals to you as well?
The script was different, this is a famous process of Pawel's, when he realises he has something different, he changes it. It was always safe for us, so we didn't know that love in this movie would be so clear for audiences. We had a lot of scenes which are deleted now, and the audience don't know about these scenes, and I was wondering how the story would go in the finished movie, so it was a very nice surprise for us. I'm not an expert, but after the premiere I've seen the movie three times so I know something more about the story through the cinema.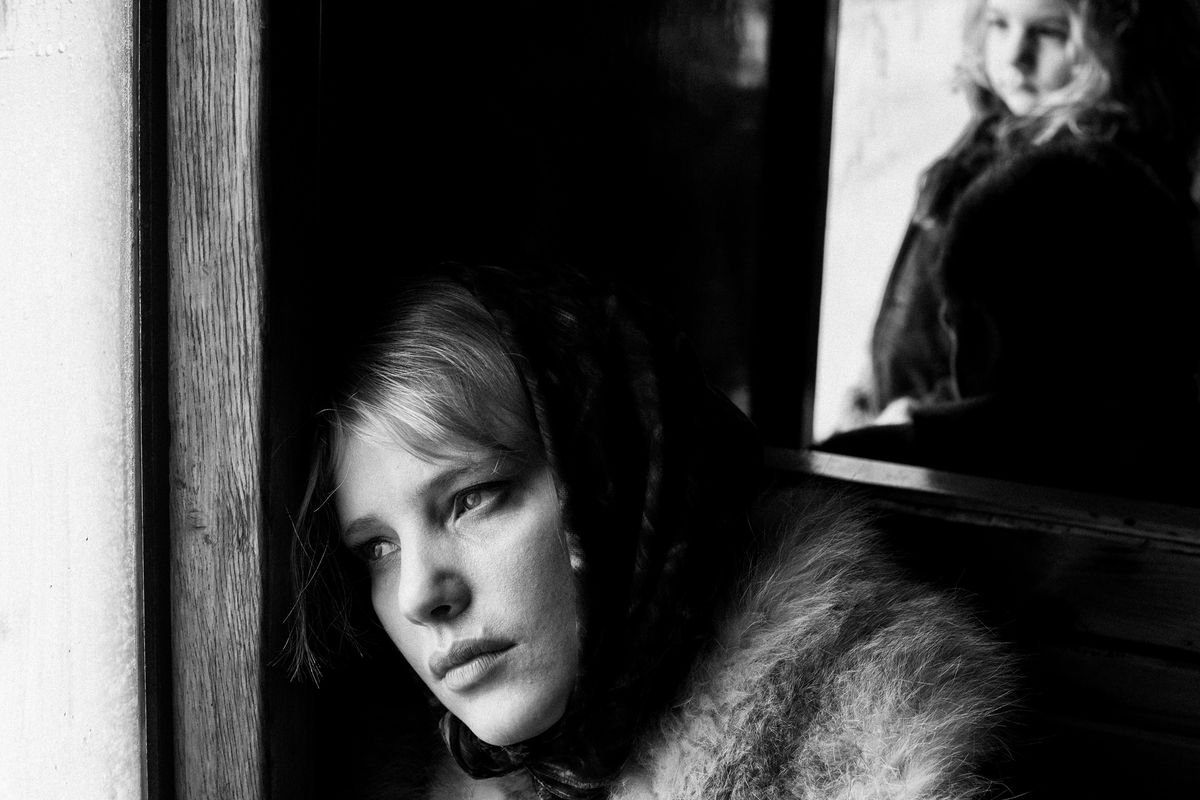 Even though you trust Pawel, were there any scenes that you were disappointed were cut?
Yeah of course, it's very natural, you prepare your character and for four months I learnt to play the piano and there will be a song I learnt that you don't see in the movie, but at the end I thought, this is a perfect picture, you know? The perfect proportions. It's in Pawel's world, he created this world, this is his story, and the story of his parents so he is the only owner.
Did he tell you and Joanna from the start it was the story of his parents? And if so, did you ask questions about them to him, or did you prefer to find your own route into the characters and treat them as fictional creations?
No, it was very delicate, and Pawel mentioned about his parents maybe twice, but he said it was a metaphor, he always wanted to try and cover some facts from his parents lives in the story, but we never had a discussion on set about his parents, and I never had a situation when Pawel would say, 'no my parents said it a different way' or anything like that.
You mentioned the piano before – could you play beforehand or did you learn it just for this project?
I had a very strange situation, I was in the theatre in a little town for a few months and they had a factory of pianos, and some very nice guys asked me if I wanted to buy a piano for a hundred euros and I bought it, so when I spoke with Pawel and he asked me if I could play the piano, I told him I couldn't, but that I did own one. So I had an instrument to practise on, but no, I never played before.
You have an incredible chemistry with Joanna on screen – did you find that came very naturally?
Yeah, we were a couple in another movie, but it was a crazy comedy, a very funny movie, and so I knew Joanna before. We also had six months of preparation and rehearsals. After six months we knew a lot about this movie and I like this strange feeling when you're on set and you're the main character, and the lead actress is near you, and you are together completely alone, and yet there's over a hundred people around you. But you feel like an astronaut, and all these people are Houston. So when we were alone in these situations, in the centre of very big groups of people, I think the chemistry is natural. I like her, she likes me, I like her husband, she likes my wife, and when we're in the centre we're somehow alone, and it was good for the movie.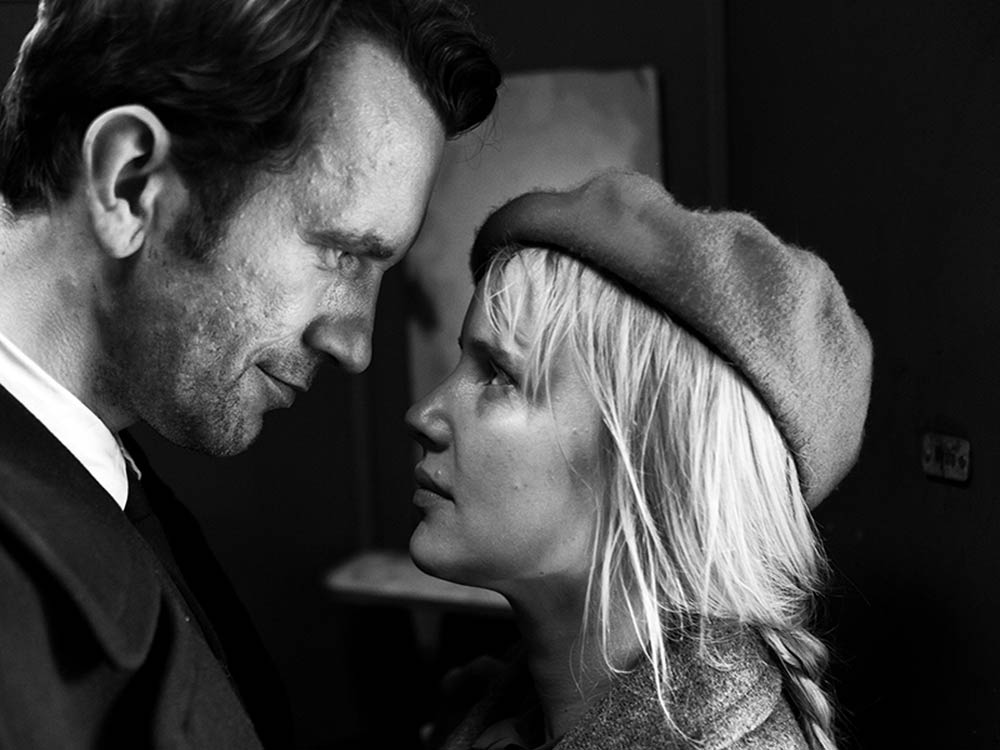 The two of you felt like a classic romantic pairing from a 1950s Hollywood movie. In fact the whole film feels like a classic movie. When you watch it do you recognise yourself, or did it feel in some ways like you were watching someone else?
Sometimes no, I didn't recognise myself. It's strange, and we didn't know this during the set, everyone felt, like Ida, it would be a dark movie, with a unique format and framing, and nobody thought it would be a classical, beautiful black and white romance from the 50s. Sometimes for example we have some shooting days where my friends would come and they would tell me that it looks completely different, something new.
When you watch the film do you see it in colour? Because you know the set, the surroundings.
That's a very interesting question. There's a scene when we had all the young people performing, it was like The X-Factor or something, and I'm in the jury and when I saw all these people in all these coats, they all had the same colour, and visually it was beautiful. I asked our costume designer where she found these beautiful clothes and she told me that she made this colour because after Ida she was a specialist, and knew everything about how things look in black and white, every blue, every grey, every type of black, she knew everything after Ida. But in the cinema I only see black and white, because I had only three or four costumes, the same as Joanna, and we were always with the same costumes, and I cannot see the colour. Maybe in the last scenes when you see the grass and the church, it was a very colourful place and a wonderful time of the year, it was amazing.
You're an experienced actor who has been in a number of movies – but does it ever get normal? When you're sitting there at the premiere, seeing yourself up on the big screen with a thousand people in the room, does it ever feel normal?
Yeah, I can't imagine can get used to this. We didn't know how the people will read this movie, because we're talking about Polish folk, we're talking about 50s black and white, and I had thoughts in my head it would be an artistic movie, but there was always the possibility that nobody would understand this movie. So when the applause began at Cannes, I thought, oh my God, they like this movie, they like our story. I saw our security guards, and they looked surprised too. I realised we had a new situation here. I didn't expect it.
Cold War is released in cinemas on August 31st