Though a star of the silver screen – and our new favourite pick to replace henry Cavill at Superman – Matt Bomer recently showed off his credentials as a director, directing a remarkable episode of Assassination of Gianni Versace. But in Toronto this year he's back in front of the lens in Papi Chulo, directed by Irish filmmaker John Butler. We sat down with the talented duo to discuss this profound, funny, moving drama of a man suffering with loneliness following a break-up. Butler discusses how established the tone, and the experience shooting in America. Bomer then goes on to tell us about his affinity with the character of Sean, and and recalls the time he was stopped by a fan, and almost killed in the process. Finally, we ask about his ambitions as a director, and whether or not there may be a third instalment into the Magic Mike franchise…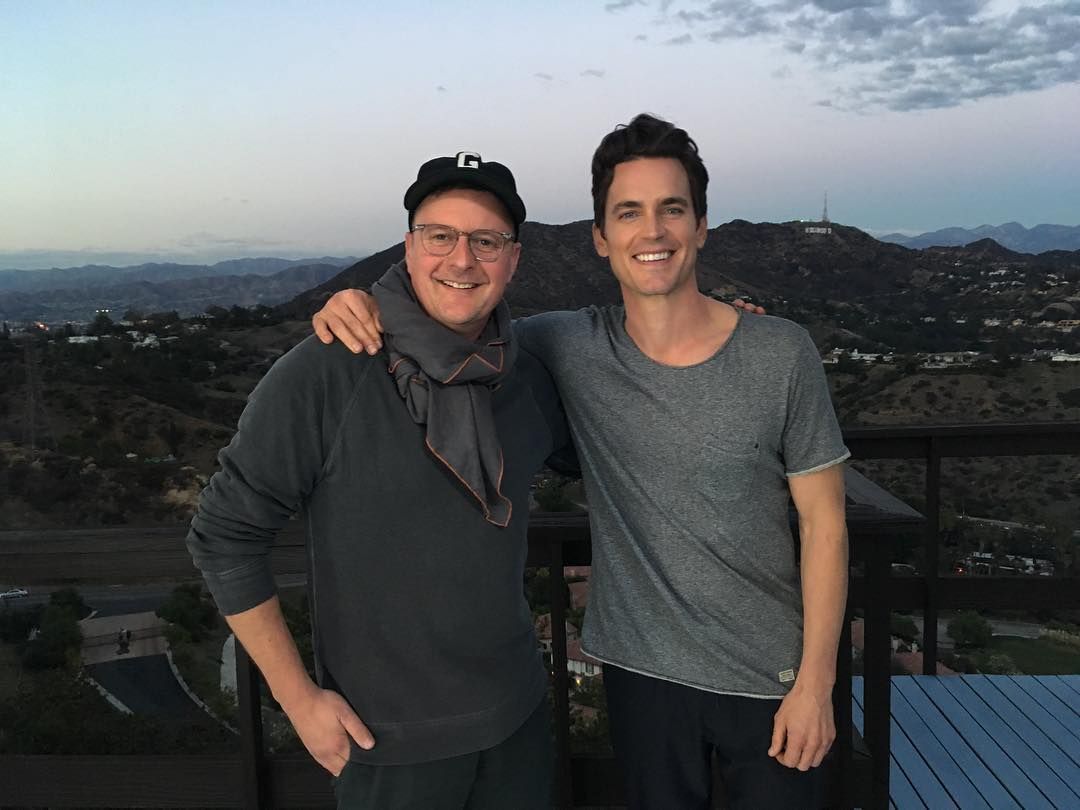 There's something light and comedic to this film, but it's a sad tale of a man having a breakdown – how did you go about establishing that tricky tone?
John Butler: It's really something that comes from within me, that's how I view the world. It's like laughing at a funeral, you can't seperate them from each other, that's what the world feels like to me. So I always feel the best representation of the world is the way that I see it, and it will always embody all of those things at the same time. Tone is your main job I suppose as a director, your biggest decision to make, and if you want to make a film that reflects yourself, I'm happy to do it that way.
Did you have to change your approach, or your sensibilities as a filmmaker by making the move over to the States to shoot a movie?
John Butler: Not tonally. There are specifics to filming in Los Angeles that are different, like the light. In LA it's about turning down the light, whereas in Ireland it's about trying to get some light into a scene. We brought an Irish crew over and we had conversations about how best we were going to get the look we want in this new world where the lighting is very different. Little practical things like that. But it's a universal business. I will say though, you get to Hollywood and you understand why the movie business is there, there are some pretty good conditions to shoot in.
Matt Bomer: But you were incredibly lucky with the rain. We got a whole day with sheets of rain.
John Butler: No, we rented 500 rain machines [laughs]. We were looking for rain and on the second to last day on the shoot it came, what a gift.
Matt, I felt such an affinity towards the character of Sean, there's something so endearing and likeable about him. You must've developed such a close bond with this role? Is he someone that you still carry with you today?
Matt Bomer: Yes to all those things. First of all, so much of it is in the writing and when I read the script I had a visceral response to it, because I think John and I have a very similar world view. I think he sees it through a more comedic lens than I do at times, but I fell in love with the character that way and I knew we would have a great rapport that way. I really did try to give myself over to it as much as I could. I move out of my family and rented a small apartment so I could just stay there and be alone for the entirety of the shoot. In many ways it's the most raw, to-the-core thing I've put myself out there for, which makes it quite hard for me to watch at times, but I do love Sean and there's something about him that is just so plucky and optimistic regardless of the circumstances. But so much of it was there in John's script and it was great to dive into and to trust your director along the journey.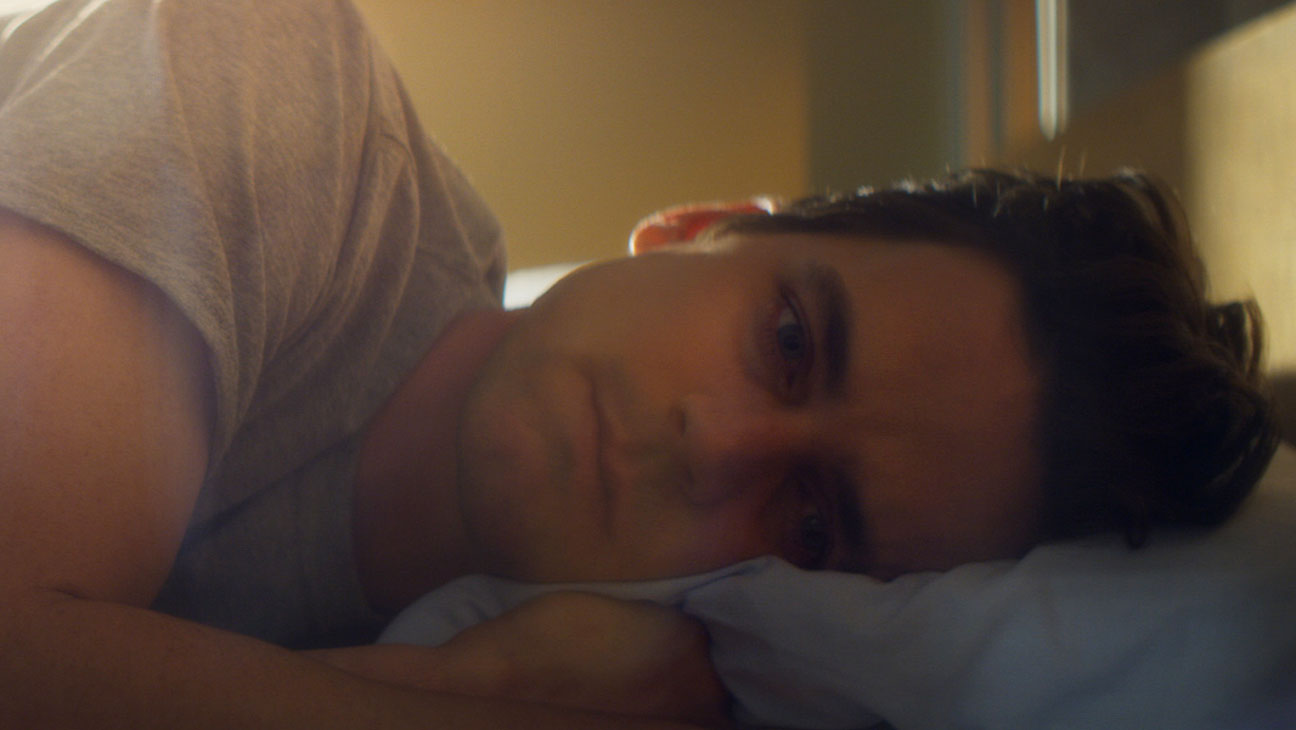 It's his contagious sense of optimism that really grabbed me. When you play characters do you find you absorb certain traits and adopt them yourself?
Matt Bomer: Yes. If you're lucky, and it doesn't happen every time, it's almost like being possessed. I don't mean to get too esoteric about it, and you don't want it to be completely cerebral, you want to do all the homework you have to, but on the first day you can drop all that and certain things just take over, and suddenly you're moving your body differently and standing differently and speaking differently and having different rhythms about you. The process is so long to talk about, but yeah I hope I've kept some of Sean's optimism. Thankfully I'll always have John on speed-dial so if I'm ever feeling too pessimistic about the world, I can always reach out to him.
There's a scene where Sean gets recognised in a hardware store as being the guy off the telly – where is the strangest place you've ever been recognised in real life?
Matt Bomer: Well I can tell you the strangest incident, and that's when someone almost ran me over in their car when I was crossing the road and they wanted to stop me. They were making a left turn and they basically drove their car directly up to me and then pulled over. Obviously I was terrified, but they they proceeded to tell me this amazing story about how they'd be very ill but they'd watched episodes of White Collar and it had been a big part of their recovery, which is something you never expect to hear as an actor. I said, I'm glad I helped you in your process, but you just almost killed me. You never know what it can be. For some reason they always involve crosswalks.
I don't mean to make you blush here Matt, but John – you must've been so thrilled to have him on board? To call this a character study almost feels like an understatement, he's in every second of the movie. To have someone like Matt must've been a joy?
John Butler: Oh my God, the work and generosity which he committed to, was unbelievable. You dream of that happening. Very often you hope for it and it doesn't happen. It's an amazing generous thing to have had happened, and I just feel like the journey with Matt has been great.
Matt Bomer: Well that's very kind of you to say, but so much of that goes back to how vulnerable a writer is willing to be with the script you're given and how collaborative they're willing to be on the day, and John gives such a sense of permission to his actors and a lot of the spontaneity in the film, and the moments that ended up in the final cut was become of that spontaneity he allowed us as actors, and the sense of generosity and permission he gave us on the day.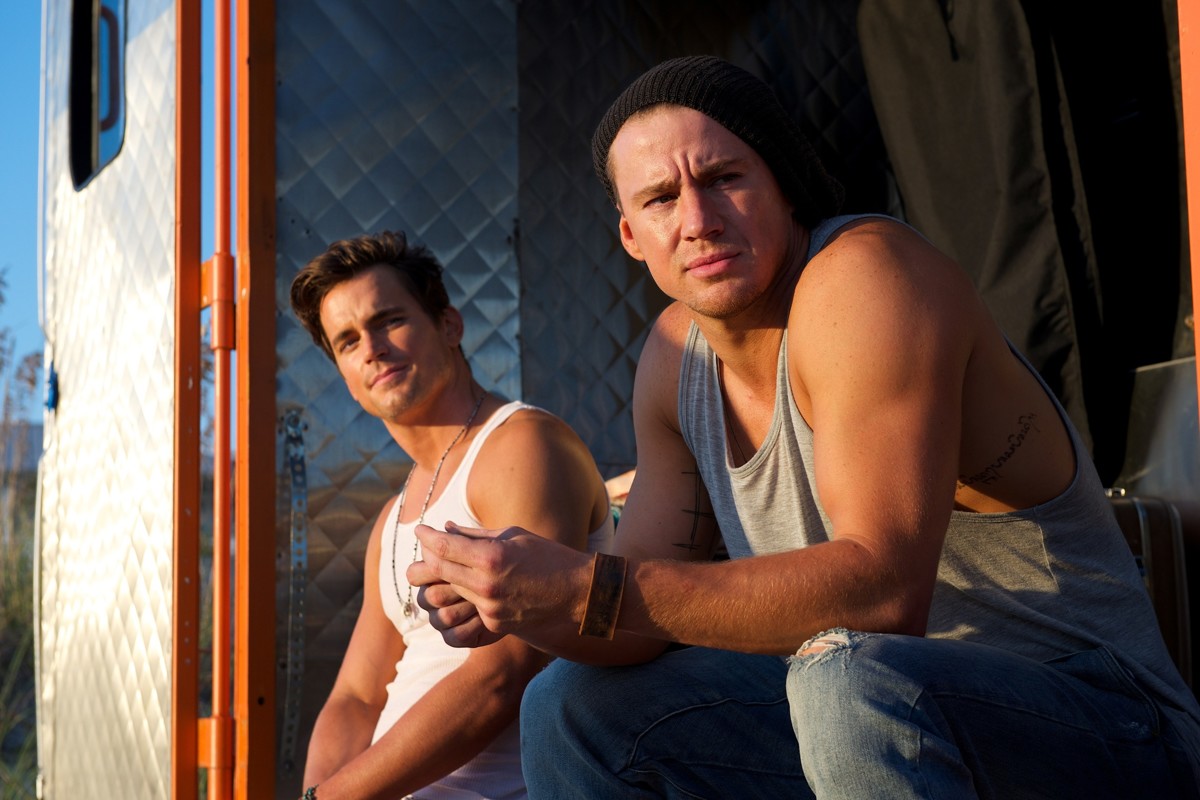 This was the first acting role after you directed for the first time Matt, did you find that the way you approached acting has changed or altered at all off the back of it?
Matt Bomer: I really try to seperate the two. The nice thing about directing is that there are many things as an actor you're not privy too, you're so sheltered, particularly on something that has a larger budget, you're swept off to your trailer and kept there until they're ready for you to come and do your thing. The nice thing about directing is that you get a much more holistic sense of everything that is going on. You understand what everyone's job is, you understand how to stay out of certain people's way and also how you can be the most help to your director, because when you sign up for a film you're really giving yourself over to them, especially if it's a writer/director, you're giving yourself over to their vision, so it's about how you can help them with their story in the best way possible.
Do you harbour any more ambitions to direct again?
Matt Bomer: I did have a job that I was supposed to start next week but I wasn't going to have the proper amount of time to prepare for it, it was sandwiched between two other jobs, and for me as a director I have to completely give myself over to the aesthetic, the tone, the casting, the look, and if I don't have the time to do that properly I don't want to do it. So if I'm afforded that opportunity, which I hope I am, and I can do it in that fashion, then I will.
Finally, I loved the first Magic Mike movie, and the second was, somehow, even better. I prefer it to the first. So, a third movie… Are you open to that? Have there been any conversations?
Matt Bomer: Well if we wait much longer it's going to be called Magic Mike AARP, which, listen, I'm down for that. A grumpy old men version of Magic Mike.
John Butler: With glittery zimmer-frames.
Matt Bomer: There was talk of A Hard Day's Night inspired, maybe more abstract one, but I don't know. It's really up to Channing and those guys if that's something they want to venture into. It's a lot of work to get back into that place and a lot of suffering over the course of a shoot, but I love those guys and I would do any movie with any of those guys. Obviously I love Soderbergh he's amazing to work with, and that whole cast I would do anything with. Their process is so grounded and humane and artist-friendly.
Papi Chulo screened at the Toronto International Film Festival