BERLIN – Elle Fanning has been in the industry for many, many yeas – and she's only 22. Which makes us feel terribly old. Alas, she seems wise beyond her years as we sat down with the talented young performer at the Berlinale this year, to discuss her new film The Roads Not Taken, as she collaborates yet again with director Sally Potter. She comments on her strong bond with the filmmaker, and her aspirations to direct herself one day. She also comments about online trolls, and why ignoring them has been pretty good advice…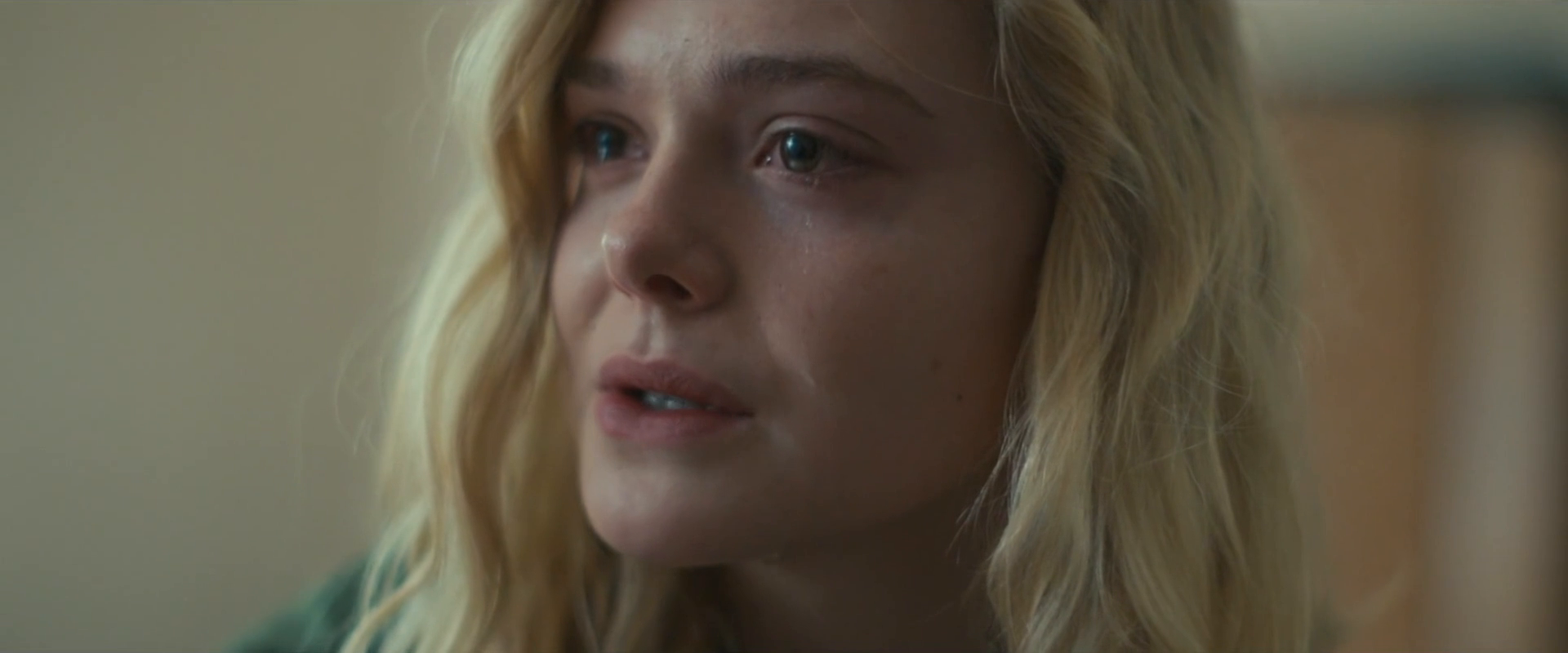 How much has this film make you think about thought your patience?
Elle Fanning: I don't know, I never thought about that. I think that this this film was particularly so exciting and challenging for me. It is obviously the second time that I've gotten to work with Sally. The first time was on Ginger and Rosa and I was only 13. That's a very important time in a young woman's life. So much of my life changed from that movie and that experience, just like personally as a woman, meeting Sally and her coming into my life… I learned a great deal and really my life shifted. And she my everything. I love her dearly, like beyond measures, I would do anything for her. And now, you know, when she had asked me to do this film, I'm 21 now so definitely a different age and I'm a different version of myself. I learned so much on this movie and honestly pushed myself beyond limits. I think that is what Sally really truly does on her sets is that she pushes her actors to a place that emotionally a place that they didn't even know existed.
So for me more learning, not as much about patients but more about learning about myself inside the places that I could go and opening up and truly being vulnerable and stripped down and extremely on my toes and intuitive, intuitive the whole time because Javier, obviously, I didn't know how he was going to play the part before day one on set. I didn't know I don't even know if he knew he would talk we had rehearsal. And we you know, talked to each other of coursing you know about things about our lives and got close because the father daughter relationship is extremely important, but still, I didn't know what to expect and I was completely full of surprises working with him and I had to be aware of all times to react in the way that a caretaker or daughter would to him in whatever state he was in, and you know, constantly being aware. So I learned a lot about myself in that way.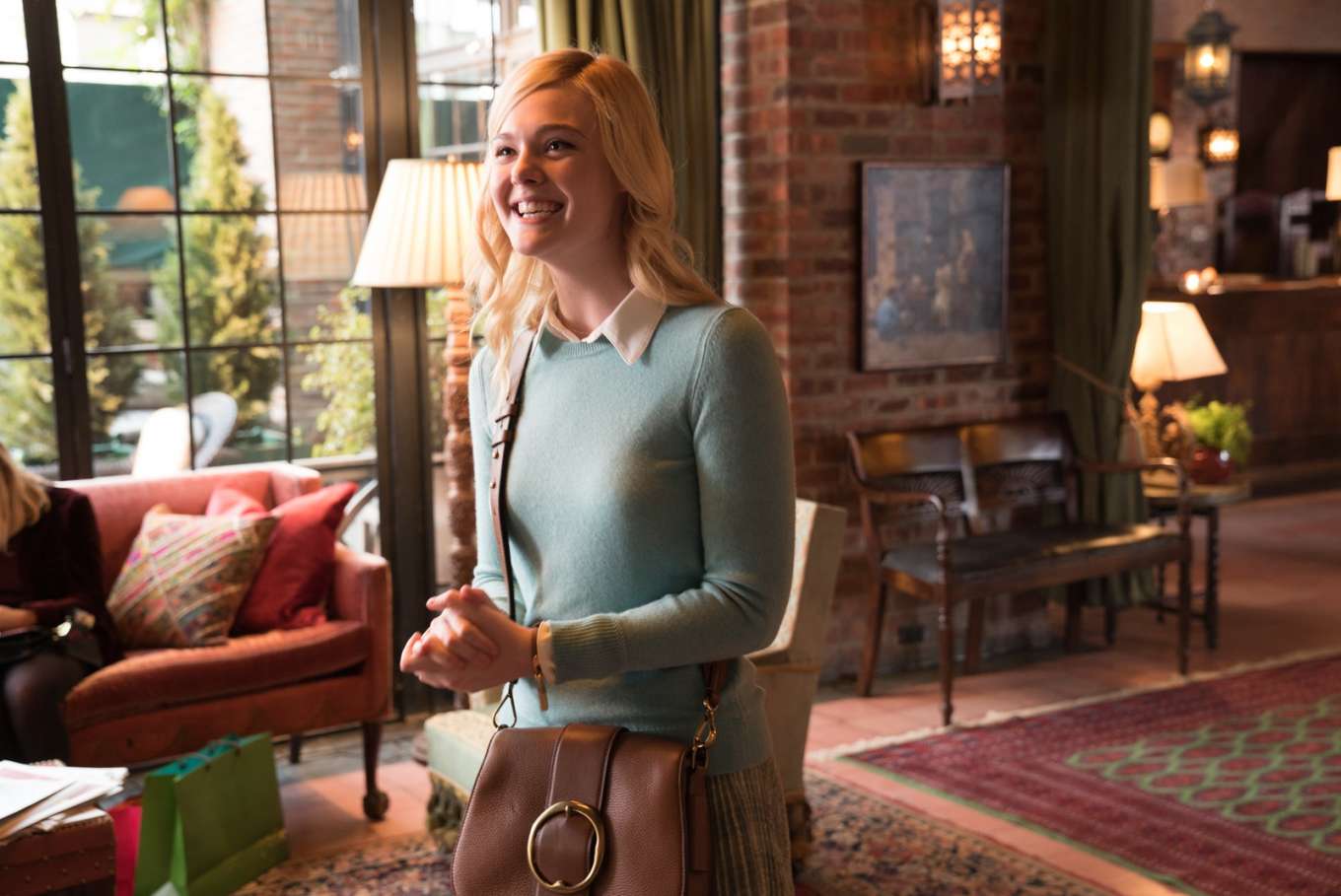 Like you said, Sally takes you to places that you didn't know before. Where were these places?
Elle Fanning: They're extremely human places if that makes sense. You just feel like you have no limits inside you and that you can truly do anything at any time. Like always expect the unexpected with Sally. And and in the scenes I truly didn't feel like l like playing Molly. I didn't feel like myself. Even when I watch it and I'm like, that's not me. Like it doesn't seem like me at all, and that's the gift of Sally and her writing. This is a very personal story for Sally as her brother passed away of dementia and she was his caretaker. So I also felt a big responsibility. I have a very close friend whose mother is suffering from early onset Alzheimer's right now and watching her and the way that she cares for her mother. You know, I'm not personally affected by it, but you feel the responsibility for those caretakers and those family members out there who were just unpaid you know, carers who have to sacrifice their work, their personal life is completely secondary.
I didn't really answer the question, but I mean, it was very deep, just a very deep time. Obviously my story was a slither and the last one that Javier shot. So he had experienced the other lives and then coming into this one last. By the time you're there, when you got to get the moments all you want is to do it. It's just like you're on this adrenaline high, you know? And so, yeah, you just feel like you're a superhero. You know, she, she almost gives Javier's character superpowers, through his illness, he kind of has a superpower to see other versions of himself, which is kind of a beautiful thing.
The crux of the story is the father-daughter dynamic. And I mean, there's lots going on, but I feel that is the main thing in this movie. I was wondering when that became apparent to you, or if you always saw it on those terms?
Elle Fanning: That was my reality. Salma said a beautiful thing in the press conference yesterday and I was like, oh yeah, that it was very interesting in how Sally intricately wove through editing and we were always aware, Javier had to be super aware of like the cutting points, which sometimes you don't as an actor, you don't necessarily think about cutting but it was all very much in the script. So you're a part of the movie. But still, I was just focused on my story. You know, as my character. I'm someone who doesn't know anything about that night. I actually am trying to trying to know but the whole time she, you know, she's not in his mind. She's trying to figure it out. So, for me, my whole world was the father-daughter. And I was completely enveloped by that and making that completely real. And also it has kind of the humorous parts to there's a lot of levity in it, as well as, of course, but that's, you know, tragedy and comedy, can't have one without the other. But I really appreciated Sally's input on the scene where he wets himself and we're in the bathroom and Sally allowed us to kind of ad lib and she's like, just get Javier to take his pants off. And so like little moments like that were so sweet. And the father daughter story, to me, was the most important for for my world because it had to be you know, in order to make it work.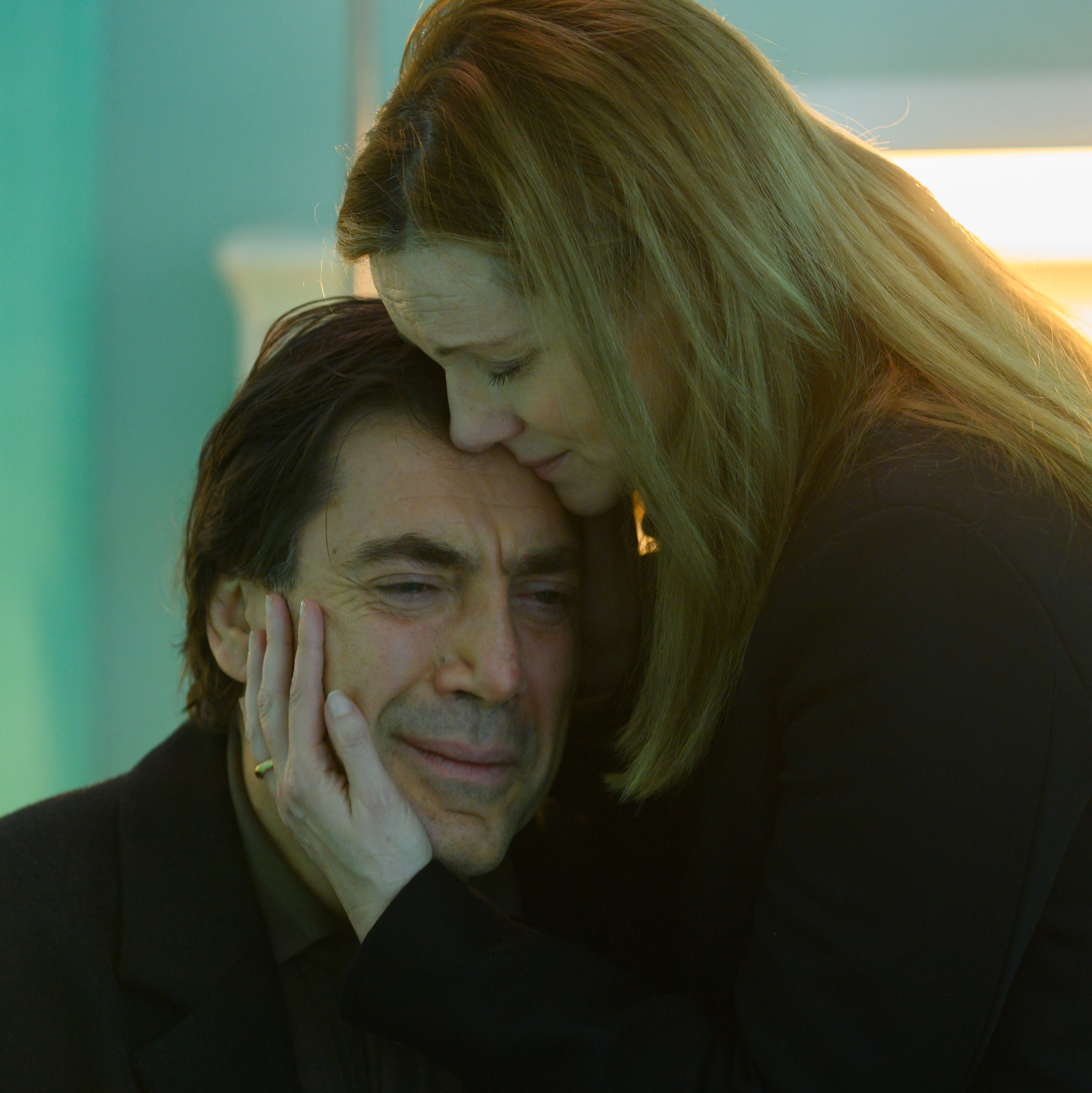 We can see how the city has become a kind of aggressive place for them. So wanted to know if you ever feel overwhelmed by the city. What's your relation with New York?
Elle Fanning: Oh man. Yeah, New York. I live in LA so definitely very different. I know my sister lived in New York for seven years, so I would visit her her a bit. So yeah, maybe it is too aggressive for me. I like visiting but I could never live there probably because it's a little bit too hectic and I'm a hectic person anyway. So when when you put those two together it wouldn't do you any good.
You are 21 years old, but you've you almost spent two decades of your life in this profession. Do you ever feel like a veteran on set?
Elle Fanning: There was a weird thing that happened not too long ago where I wasn't the youngest person on the set. And that was so freaky. Like, there were kid actors. You know what their mums on the set. I was like, that used to be me and they had to go do school. I'm not that… I don't feel old, but I've always used to be the youngest on the set. On this one I was, though.
So did you find that just by proxy of working with Sally again for the first time since you were 13, it made you quite reflective over your career? The last time you worked with her you were a child. So I guess the dynamic between yourself and Sally and your role on the films that would have been so wildly different?
Elle Fanning: Yeah, definitely reflecting for sure. Just thinking of the memories of those days, but I actually I really feel like our dynamic is the same, our dynamic is completely the same. And I hope it always stays the same. We're extremely affectionate with each other, like hugs and staring, there's just something we've talked about before, this weird kind of energy connection that I just feel like I've known her my whole life. I guess I have. I saw her getting an award for something, and they showed a clip of Ginger and Rosa and I mean, I haven't seen it since I was at the film festival back then or something. And we looked at each other. I was like, I look so young. I was thinking like, wow, all the things that I I didn't know yet or what Sally taught me and how I don't know.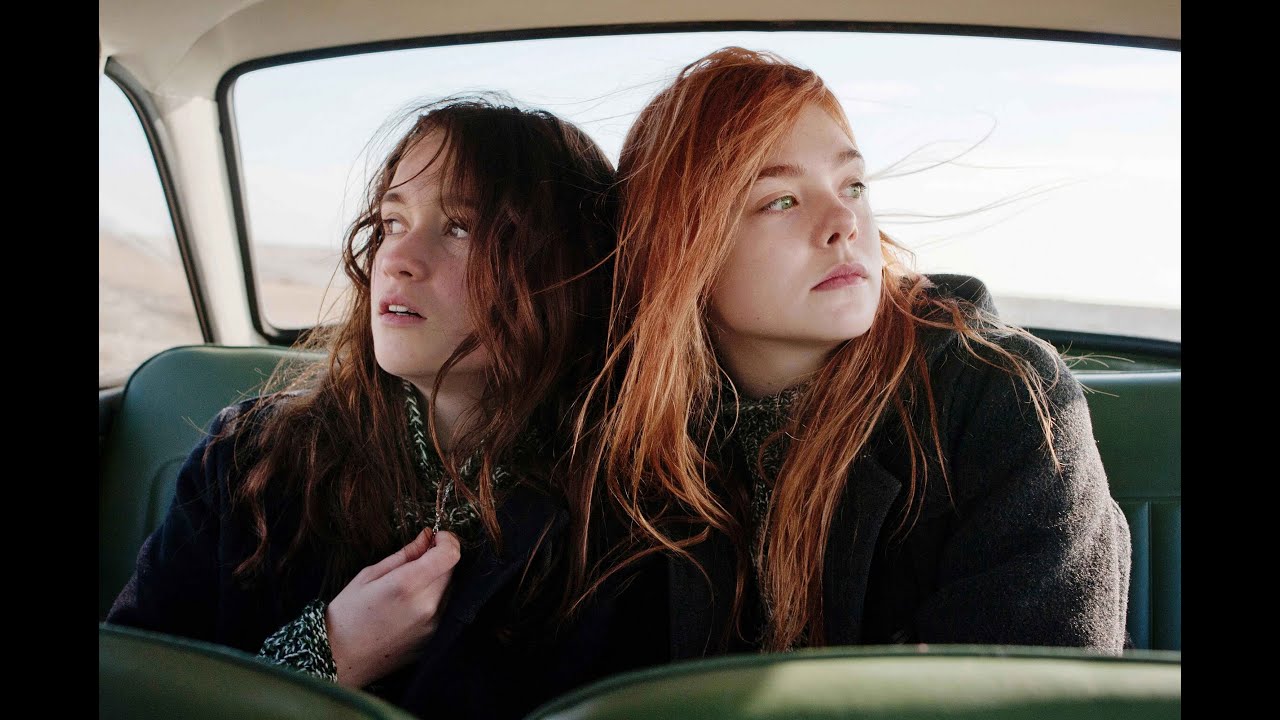 You've grown up on screen. Is it weird for you to go back and see yourself as like a 10 year old in a movie. How does that feel to see that?
Elle Fanning: Yeah, it's I guess it's not weird for me. Yeah, I wouldn't say it's that weird because it's just a part of my life. It's like a photo album or something. Of course it's a bit embarrassing because you're like, oh, no, I looked like that? Or I did that? It's a bit cringe-worthy sometimes. Just like in a normal sense, but I don't know. It's kind of nice, most kids don't get to watch all that. Like, that's neat. It's pretty neat. Not everybody has that. And to really see the evolution of yourself, when your body of work is laid out from such a young age. I think you can you can really learn from that. But I'm not because I can't watch any movies that I made.
When you started it was all more or less a game or was fun. When did it become serious? When did it become a job? Or was it always serious?
Elle Fanning: It was always like, this is a professional thing that I knew was a job, but it was fun. I knew that it was a job, but it was also like, oh, I got to just do what I do at home which is just dress up and play things? I was a total ham growing up, I looking at the home videos of me, I'm dancing in the camera and performing. So if you're gonna put me in a setting where I get to be a character and have a whole set, and perform literally in a giant dollhouse, That was the life, and that's how I looked at it when I was young.
I' always had this sort of sports mentality. I mean, my family are all sports people, so before big scenes it feels, I don't know, it feels like very athletic. You have to do the home run, like a boxer before the fight. You have to prepare yourself for that, it doesn't just fall into place. It's not a physical thing like it is for athletes, but it's mental.
Did you ever have a back-up profession?
Elle Fanning: Oh, gosh. I'd probably just do something else in the profession you know. I want to direct, I'm starting to produce. I've produced things now. I want to get a little bit more behind the scenes. Because when you grow up as a young actor, you're also watching the mechanics of the films that work. And it's like, I've seen that my whole life and I'm so curious about the inner workings of it and I always try to talk to the crew, I get involved and I really enjoy that. I would like to pull the curtain back.
How do you navigate social media, being a young woman in the public eye?
Elle Fanning: People don't really know what people go through, you know. People don't know what I go through. So of course, it's not something that I'm going to say doesn't affect me because I have Instagram. That's the only thing I have, but it's like fine just like all my friends do. It's like, it's just images and it's great. But then it can also be really not great people commenting and I was talking about this the other day, it's like people want to say, 'oh, don't read the comments' or whatever. It's like, actually, that's honestly healthy. We need to not read the comments. But at the same time, people saying rude things about you, they need to be held accountable. They say nasty stuff. I was taught that if you don't have anything nice to say, don't say it at all. They need to be held responsible for that because they're honestly ruining a lot of people's lives. A lot of young people are hurting themselves or depressed. It's horrible.
THE ROADS NOT 
TAKEN

 IS RELEASED IN UK AND IRISH CINEMAS 11 SEPTEMBER