BERLIN – Back at the Berlinale, a precious time where we were able to sit in the company of other people (which we miss) – one such person we were more than fortunate to sit in the company of, was Spanish superstar Javier Bardem, for an interview attached to the premiere of his latest film, The Roads Not Taken. He discusses his role – of a man suffering from dementia – in length with us, while he talks about collaborating with Elle Fanning and Salma Hayek, and why he felt so nervous to meet Meryl Streep. He also goes into detail for his love for Joker and Joaquin Phoenix, and he explains why he initially tried to turn down a role in No Country For Old Men…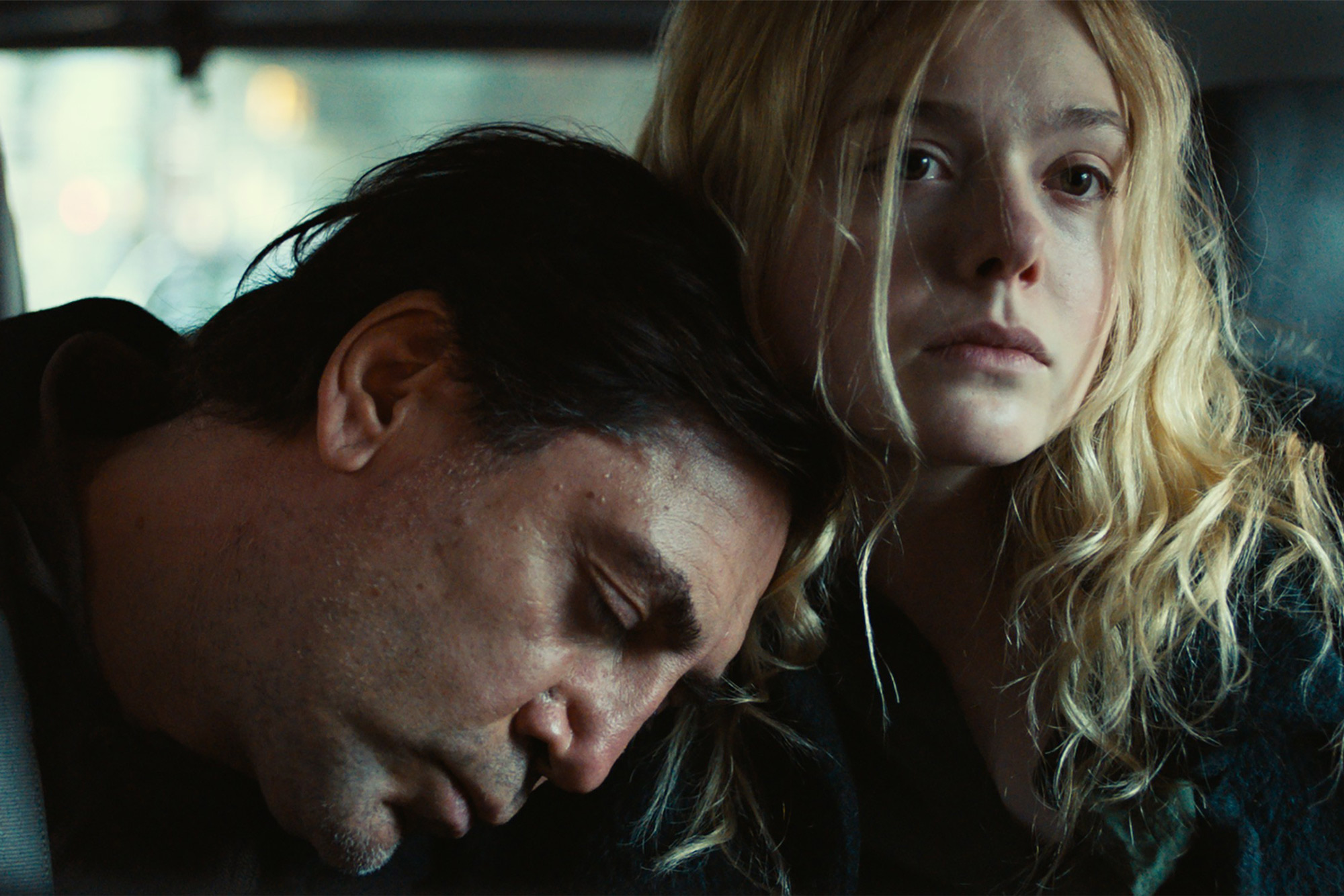 So this was a very personal story for Sally?
Javier Bardem: Yeah, yeah. Very personal. Her brother was suffering and she was taking care of him for many years. We had to find that. Leo is the name of my character, and we have to find Leo's dementia, which is Leo's dementia, not her brother's dementia, or the people from organisation's dementia. And we had to find that together based on what she knew, and she knew a lot about it. But yes, some scenes for her were very heartbreaking.
The Roads Not Taken is a story very personal to director Sally Potter – do you have your own personal experiences with dementia?
Javier Bardem: My grandfather, the father of my mother. I remember images of him sitting down on the sofa, quiet. I've had the opportunity to go to the Spanish association of this kind of dementia, which I didn't know about, because when Sally told me first and I read the script, I was like, okay, but I'm not 90 years old, I'm too young for Alzheimer's. I don't know there's another segment is called Frontotemporal Dementia, and it can happen to you since you were 30 years old. It's genetic. Also, things can happen in your brain, so I need to know about that. The whole new world was open in front of my eyes and I had the chance to meet generous patients with their families and their caretakers. That is love. 24/7. You have your father, let's say she or he is 78 years old, which is not that old today. But let's say, he's 78. He has lived, he has lived already. He could live more for sure. But when this happens to your children. Your 16 year old kid… that is f**king heartbreaking.
Were you afraid of tackling this part of the movie?
Javier Bardem: I was afraid of the challenge of it, but I was very excited about doing it. Playing mental illness is something that is so opposite to what performing is. Or what I think performing is like. You need information, you need a kind of a control, you need to know where you're going, you need you know your past, your future and the actions to take. Your dialogue, your relationship with the other actors. This is the opposite. At the same time when they say action, boom, forget and trust that you've done your homework, good enough to be able to jump off the cliff and just be there. So that's the scary part.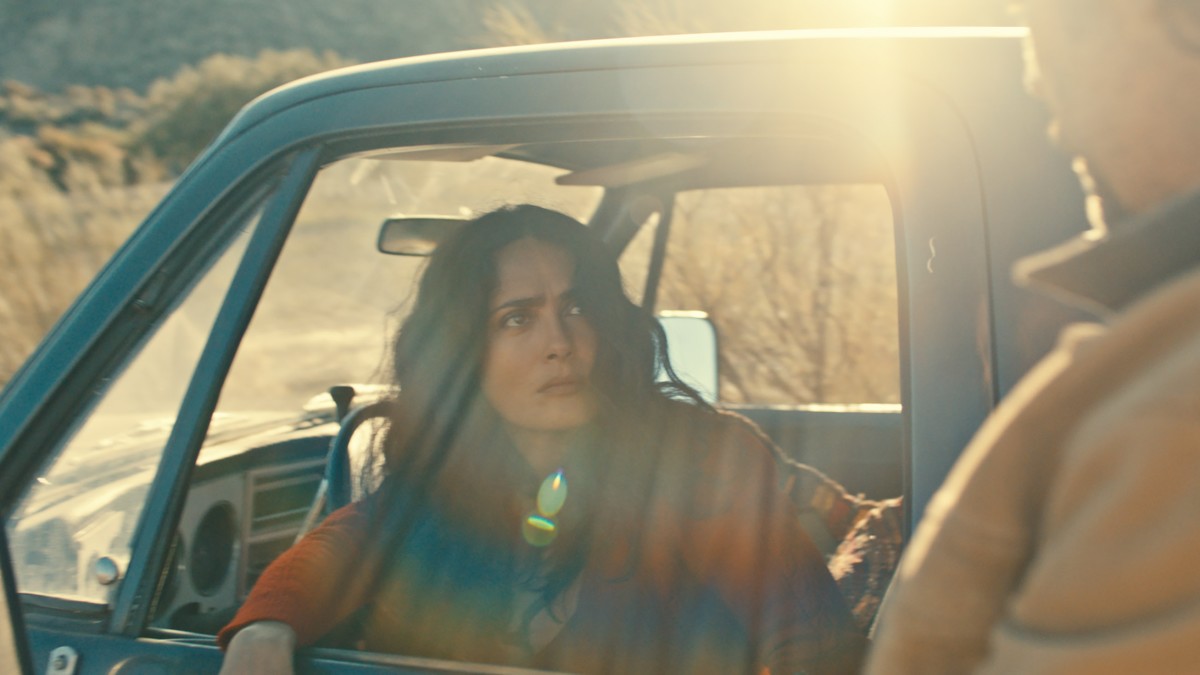 Was it necessary for you to forget that you're a father as well? 
Javier Bardem: Oh, yeah, I don't I don't work with personal things. I used to when I was younger, I don't do that anymore. I think in order to create pain or pleasure, I need to find pain on my own. But you don't need to go and chase it. It will come out if you're doing the right thing.
Is there an interesting conflict, because I guess an actor's role is to always think about where you've got to be in each scene. You've got to think about what your line next might be what your what your character is feeling. But you had to kind of blank a lot of stuff in your mind. That must have been a real challenge to find that balance.
Javier Bardem: Yes. And that's the fun part because that's where I failed. Sally Potter was guiding me, to not lose track, but also it helped how good Elle is as an actress because I totally trusted her. In other words, I will just let go and you need someone there to take care of you. Like 99% of the time she wouldn't know what was going on or what I was going to do. We did we did follow the script but then when we get there maybe it's not the same every take and she was always there for me. Sometimes I will fall, and she will bring me up.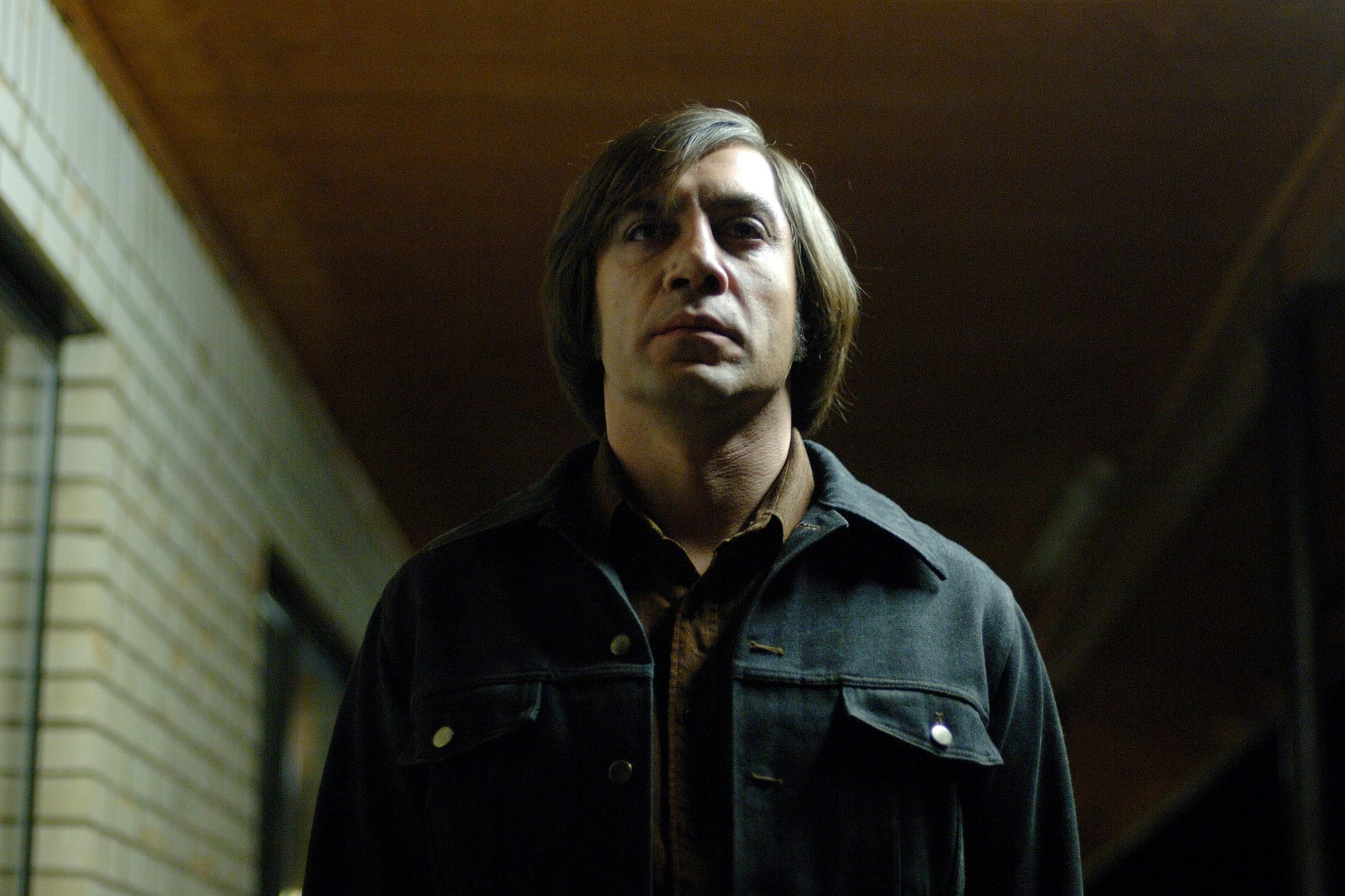 Was that quite strange dynamic because I guess usually on set if you're working with young actors or actresses, often you're the character with the control, you're the character guiding them. Was it quite strange for that to be reversed in this instance?
Javier Bardem: Yeah. But also a very liberating character to play.
Even though your character has no problem being taken care of by the health system, I was thinking the whole time about how different it would have been if he hadn't had health insurance. Through this film did you reflect on what we have in Europe?
Javier Bardem: Yeah, of course. What we have in Europe is security. It's feels like a luxury but it should be a need. It should be a need for all the nations to have that structure of universal health care. One movie that I liked very much in the way that was portrayed was Joker. The strength of Joker is to show what it means to not have access to mental health in the United States. For me it was very powerful. It was a surprise. I wasn't expecting. It's a movie that matters.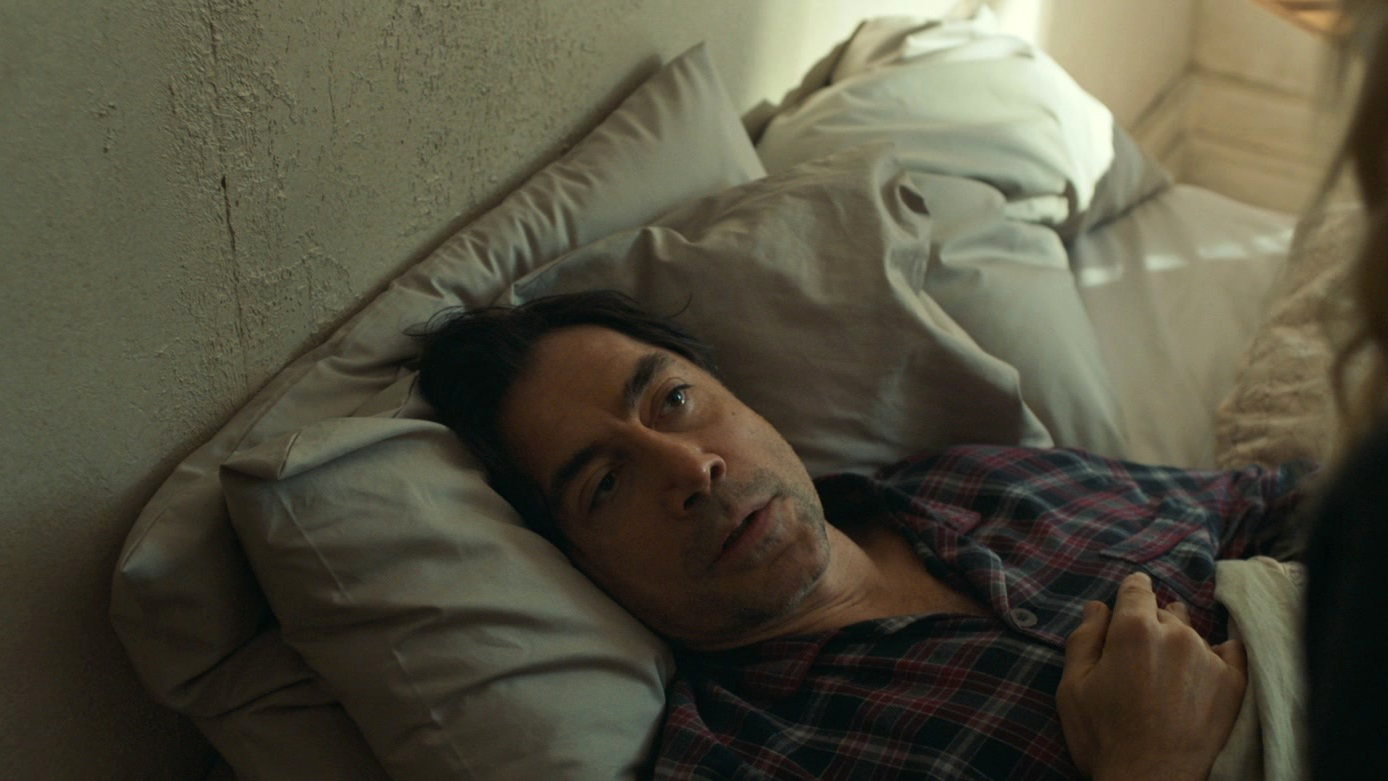 You think Joaquin Phoenix did a good job playing a person with a mental illness?
Javier Bardem: Oh, yeah. Joaquin Phoenix is one of the best actors ever. He's fearless. man, you may like it or not, but he doesn't care. He doesn't care. He just goes. That's beautiful.
Do you still get star struck?
Javier Bardem: Yeah, yeah. I admire a lot of people. When you go to these events and you meet people that you follow and you admire, who you look at to learn, of course, it affects you like. Like, wow – you mean so much to me? Because it is true. I met Joaquin a couple of times, and what can I say other than thank you. I watch him, I press play, forward, play, forward, then all of a sudden they're sitting down having a drink with you? I had the chance to present the Oscar two years ago with Meryl Streep. I was holding hands with Meryl Streep. That made me so nervous, I was more nervous and anxious about that, than making the whole movie with Sally Potter. Meryl Streep is like a goddess.
Talking of which, were you pleased to have been put together with Salma Hayek? How long have you known each other?
Javier Bardem: We met at Cannes in maybe 2005 and since then we didn't see each other often at all, it's when Penelope and I started to be together that I saw her more times because she's friends with her. Even if we haven't worked together before, we felt like we already worked together. So it was very simple and relaxing to be sharing the screen with her. Now you play wife and husband? Yeah, sure. Of course. That's what we have to play. We know each other, and she is a force of nature, the woman is unstoppable. She goes to the set with trillions of great ideas. I was getting my Mexican accent right and it was so worrying but she was helping me a lot by laughing at me. She was laughing at me. I felt okay, I'm doing okay. Because when she doesn't like something, there's nothing worse.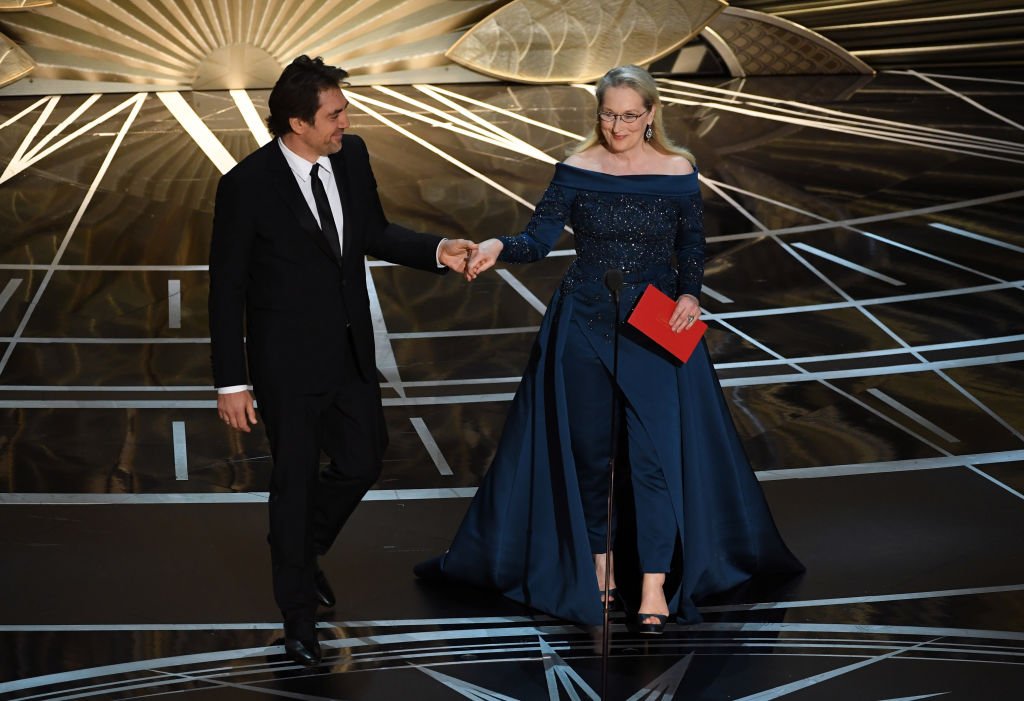 To go back to Joker, this film was displaying mental illness in men, which can still be a bit of a taboo for men to talk about. In the UK suicide in is the biggest killer of men under 30. And I just wondering about how important it is you think to explore mental illness within men at the moment in time?
Javier Bardem: That's too big of a question for me to answer. I was raised by my mum and by my sister. And I've always known and I've always experienced and I've always been taught to express your feelings and to show your emotions and the importance of crying as much as the importance of laughing. I guess that's why I'm an actor, and I thank them both for showing me that. I haven't been taught how to be much of male in my profession, or education. I played rugby, I've done boxing, meaning I've been there with a men, men, men. And yes, I understand the language, but it can be so fucking boring. Come on. a real man is someone nice, somewhere, tender, smart, generous caring and sensitive. That's a real man.
Do you cry a lot at movies?
Javier Bardem: I cry a lot. I cried yesterday with my kids.
You tend to do all kinds of different movies, and now some for them?
Javier Bardem: Yes, The Little Mermaid. When you see what they're gonna do, you can't call that a remake. Of course it's related to the cartoon, but it's unbelievable.I have a six year old girl and I do everything for her. I play the father of Little Mermaid, of course, because I want to be her hero.
So how do you choose roles?
Javier Bardem: Well first of all I am lucky. I'm a blessed man because I have jobs. And so first of all, to have the chance to choose is a blessing. I decide what I want to do. And of course, you f**k it up many times. I still remember me trying not to do No Country for Old Men. Really? Killing people in Texas? I wasn't crazy about it. But once I met the Coens, I was like, oh my god, the Coens. But is not something that I was pursuing, they were actually calling me. And I was saying I don't think I think you've got the wrong actor. I don't speak English. I don't like violence. I don't drive cars. But they said 'that's why we want you'.
THE ROADS NOT 
TAKEN

 IS RELEASED IN UK AND IRISH CINEMAS 11 SEPTEMBER