LONDON – When we walked into the room to meet director Nick Rowland, it was at this point we realised we didn't actually know what the Calm With Horses filmmaker looked like. So needless to say, such is the gritty, naturalistic nature of his debut production, we anticipated a much older, Irish filmmaker, so were somewhat surprised to meet a young, fresh-faced Englishman. As we explained upon sitting down, our initial expectation was a compliment – such is the authenticity of the world he depicts in the movie, which stars Cosmo Jarvis, Barry Keoghan and Niamh Algar.
"I was reading as many short stories as I could, because my short film scripts were a bit shit," he began with, while explaining how he stumbled across the story of Calm With Horses, and what inspired him as a storyteller to bring it to the big screen. "I fell in love with it, it's quite a simple tale, quite a classical tale but it had characters that I truly believed were real, that had so much depth and a richness to them. It was funny, it was eccentric, it was dark and it was scary and violent but above all I found it really emotional and the story made me cry. I'm definitely not an intellectual filmmaker, I'm very much driven by emotion and feelings and I like happy/sad stories and I liked the poignancy of the story I guess."
Part of what makes the film so beguiling is the central performance by the enigmatic Cosmo Jarvis, and Rowland explains what a difference to the character and overall story, thanks to having such a dedicated, sympathetic actor in the role.
"On the page Arm is not a very sympathetic character but to find someone who can bring the sensitivity and give a performance you can empathise with, despite a lot of the character's qualities, was the only thing I cared about. The fact that Cosmo is also a complete sweetheart is such a nice bonus, especially on your debut film when you're under a lot of pressure and you have imposter syndrome. It was his first lead role as well so we really felt like we were going in to it together on a shared experience," Rowland said.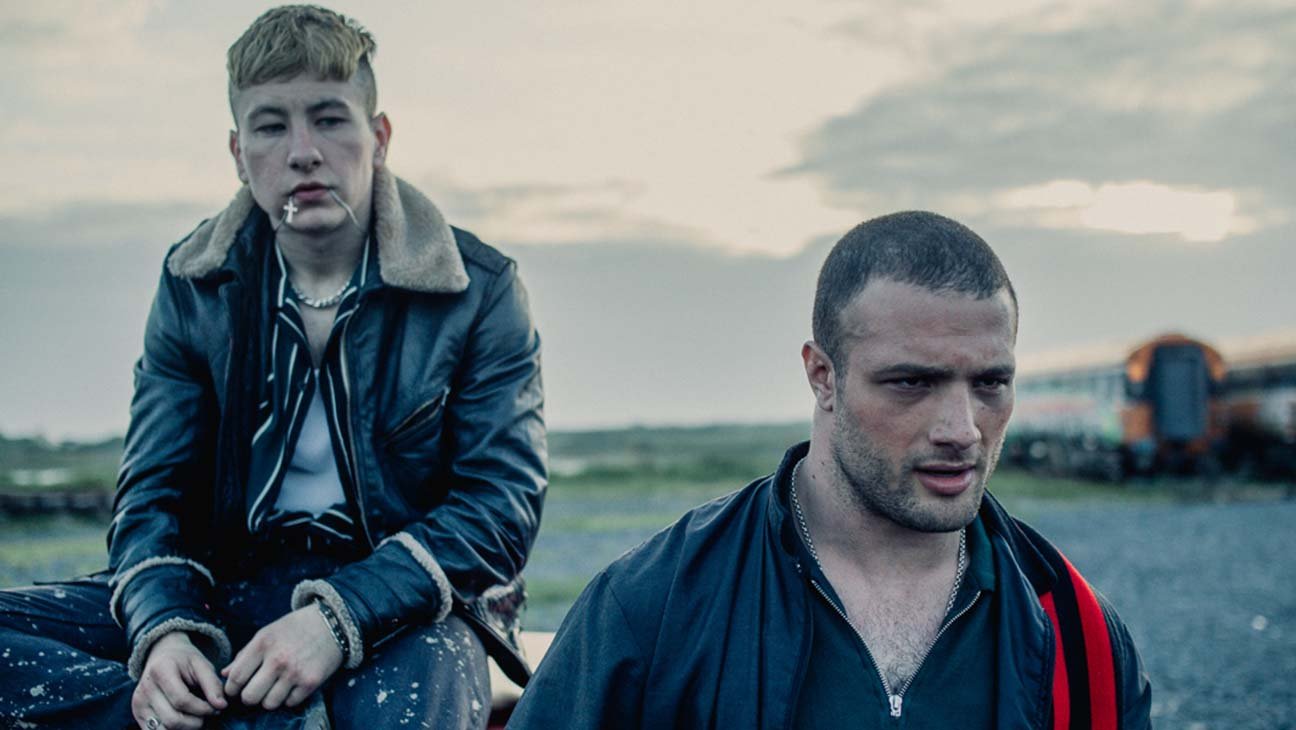 "I've never come across someone where it's like how I would imagine it would be meeting some of the greats, like David Bowie is such a huge hero of mine, I imagine he was just oozing art and creativity and Cosmo has that quality. He's a method actor to some degree, and he was always in character and he was always dressed as the character, and we'd finish a day's filming and the actors would usually leave before me and I'd get back to the hotel a few hours later and I'd walk through the lobby and I'd hear this beautiful classical music being played on the grand piano in the hotel and I'd walk around the corner and there would be Cosmo, dressed as Arm, still with fake movie blood on him, playing this beautiful music. He's just a truly special guy."
Such was the commitment to the role, that Rowland even admits he forgot what the real Cosmo Jarvis was actually like. "It's not something I fully appreciated or realised until we wrapped, but I forgot Cosmo," he laughed. "I'd met him three or four times during the casting process and then from the moment he was in Ireland, and he came out very early, a month or two before we started filming, he was Arm. I kind of forgot who Cosmo was. I remember when we wrapped it's not just that he went back to his English accent, but this weight was off his shoulders, and I was like, oh shit, this is the guy I met a few months ago. All he cared about was the film and the story and I've never worked with a harder working actor to be honest."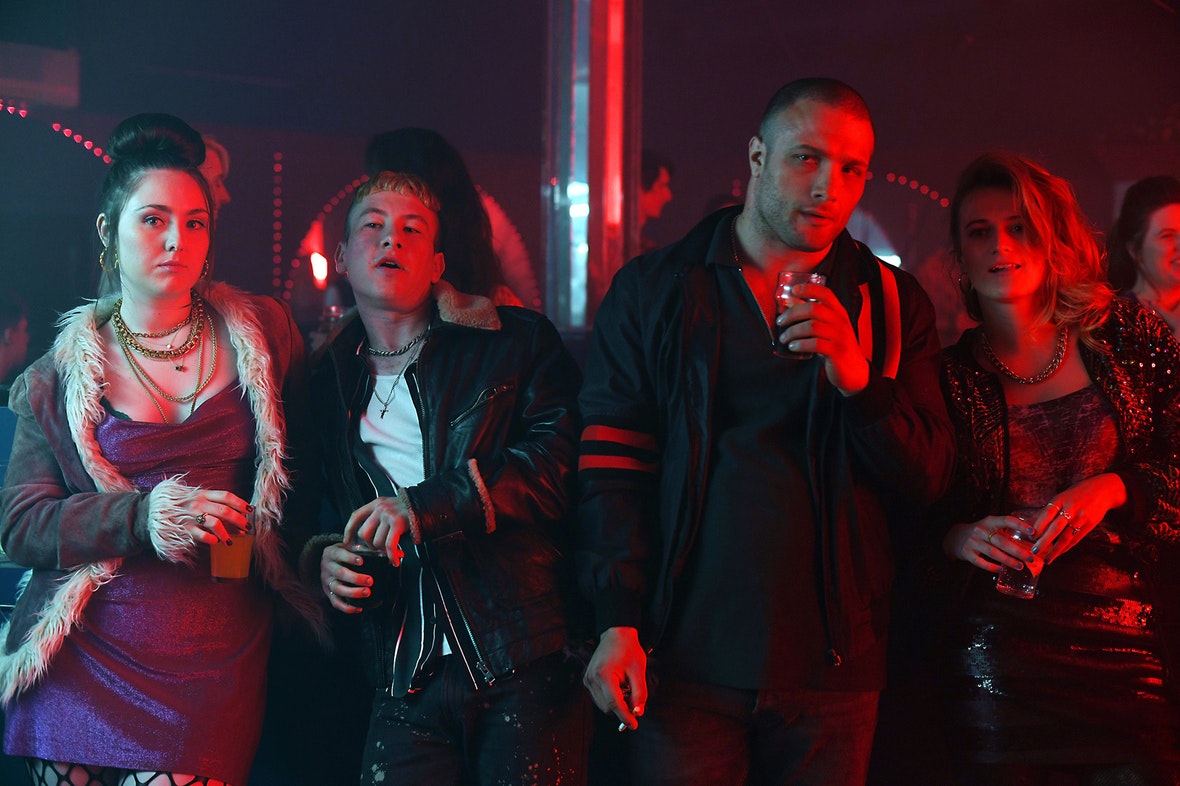 Part of the narrative is the notion of young people wanting to escape from their suffocating rural landscape, and while never derogatory in its depiction, the film does present the notion that cities present more opportunities to people of a certain age, and this was an element to the story that Rowland could resonate with.
"I grew up in the Midlands and I moved to a small fishing town in Aberdeenshire with my mum in my later childhood, so when I first read the collection of short stories, I connected with it and felt a lot of similarities," he explained. "I live in London now. I miss a sense of community which is difficult to find in London, and I miss nature. I feel like in London you have to put your armour on every time you leave the house. My bedroom used to overlook the ocean, and I can think better and more clearly there. I didn't want to portray these coastal towns as a bad place to be, it's just that young people can get left behind there and often people do have to move to the cities to start their lives because opportunities get less and less."
"I found it very thrilling because I was immersing myself as a film student, and there's not as much opportunity to immerse yourself in culture when you're from smaller towns, so just being able to go and see foreign movies, or go to Q&As, or to amazing exhibitions or the theatre, it felt like a very different world all of a sudden, it was very exciting."
"I remember once I mentioned I hadn't see Fellini and they were a little bit condescending, and I was like, hang on a minute, I grew up in a town that didn't have a cinema, let alone an arthouse one. I spent my weekends working in garages cleaning cars and stuff. In London there you're so much more aware of culture, in a way that you're just not where I was from."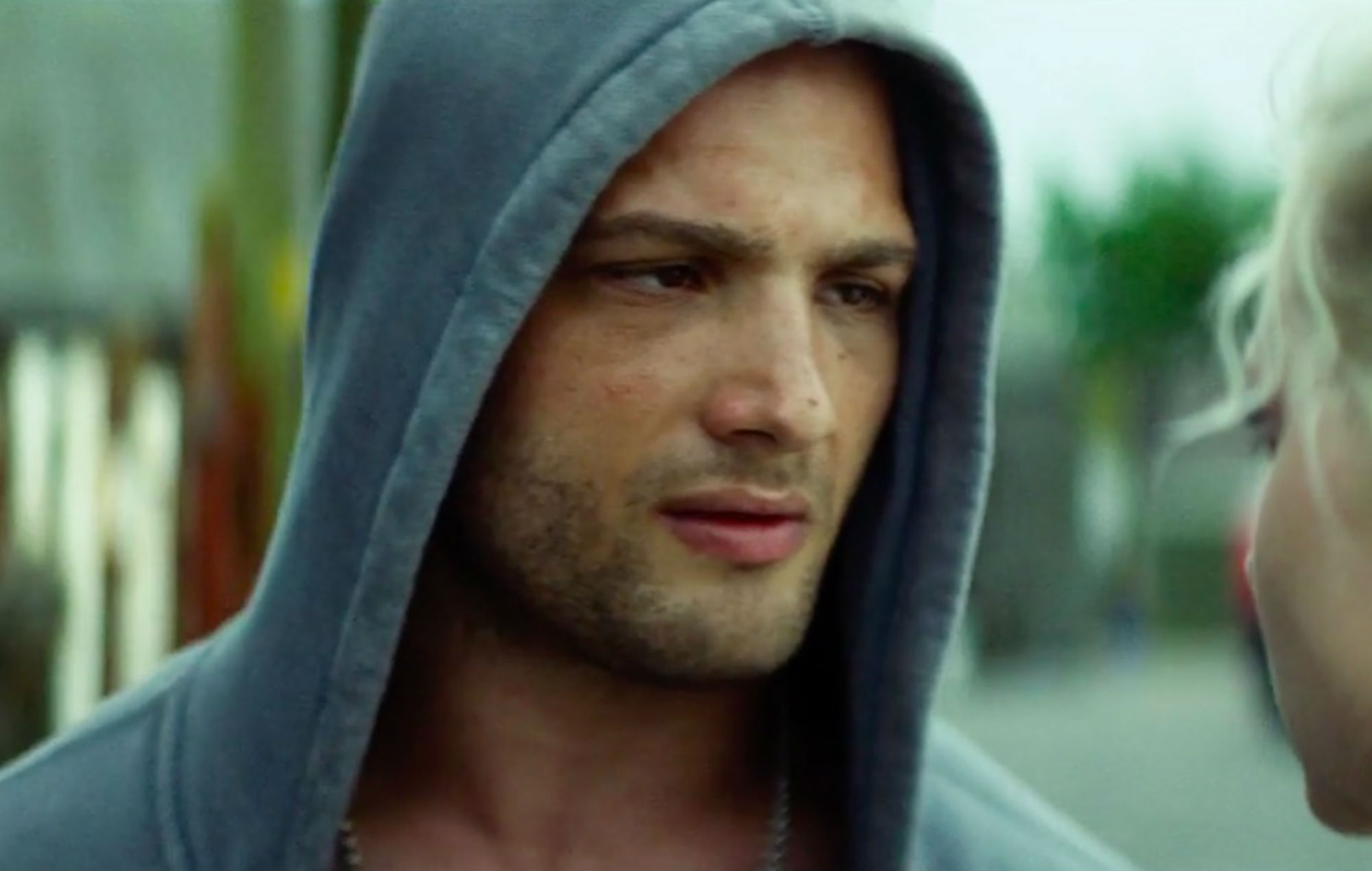 So what next now for Rowland? Calm With Horses is such an accomplished debut, we're most certainly excited about where he goes next.
"Well I used to be a rally driver and there's never really been rally driving in movies before, so I'm going to do a rally driving movie. It's never easy, but certainly it's nice to be in a position now where people want to work with me rather than me having to beg too much, which is nice," he finished.
Calm With Horses is out in cinemas across the UK now