As Hollywood stars go, you don't get many more iconic than Angelina Jolie. Naturally, and with that in mind, we were thrilled to be in attendance at the London press conference for Disney's latest live-action production Maleficent: Mistress of Evil, where Jolie was present, alongside fellow co-stars Elle Fanning, Sam Riley, Ed Skrein, Harrison Dickinson and Chiwetel Ejiofor. Here's a collection of the stand-out quotes from our afternoon talking all things villainy.
On the complexity of the characters
Angelina Jolie: We all have complex characters which is nice and not often the case in an ensemble. We think of Maleficent as evil and dark, and in the first movie we asked why and went deeper in, and most women, most people aren't born with a certain hardness and an aggression, something happens in your life where you lose trust, you don't feel safe and you start to fight and you protect yourself in a different way. Through having a child she finds her softness again. Then there's the question of, she's not just soft, she is a fighter and a creature and all these other things, and is she allowed to be both? Will she find herself or keep apologising for that thing within her and stay small? So she's on her own journey. I think there are beautiful messages about finding your true self, and embracing others. Also one of my favourite themes is that family is not made of blood.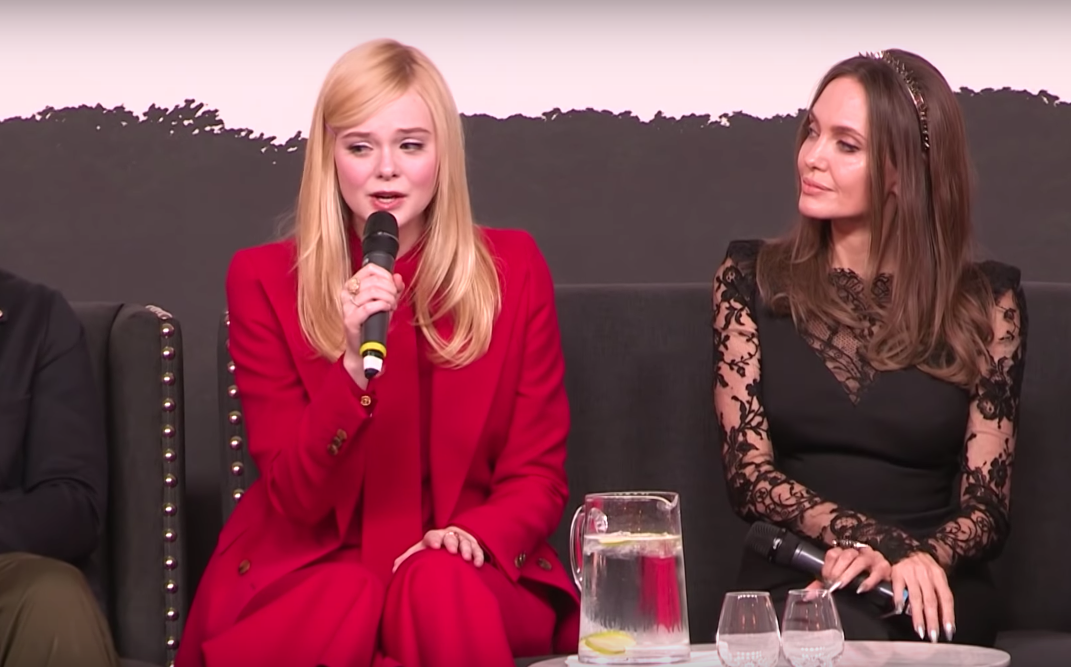 On subverting the archetypal Disney Princess 
Elle Fanning: She is soft and feminine and wants to be a wife and have babies, and there's a beautiful, very strong thing that isn't portrayed a lot on screen. A lot of the Princesses grow up and they're like 'we're going to make her a strong Princess and make her tough so we're gonna make her fight' but is that what being a strong woman means? We have to have a sword and have armour on? Aurora can do that in a different way, in a pink dress, and it's beautiful that she keeps her softness and her vulnerability – that's her strength. I was so excited to show Aurora as a young woman, all grown up. In the first film I was 14 when I did it, and though she still has the same qualities, of kindness and innocence and sweetness that she embodies, it was fun to come back. Our relationships have changed and grown, I'm 21 now, I wasn't the kid on set anymore, I felt accepted on set in a way, especially with Michelle and Angelina, they looked at me like I was one of their peers and that was a really special feeling.
Angelina Jolie: We show very diverse types of woman, but also we have extraordinary men in the film and I really want to press that point because so often when a story is told about a strong woman she has to beat the mean, or be like the man, or somehow not need the man, but we both very much need and love and learn from men. So I think that's also an important message for young girls, to find their own power but to respect and learn from the men around them. Without realising it we've hit the chapters of a growth of a woman, from her birth and her Christening to her being a little girl, to a teenager to now being a wife, so the chapters are following how a woman grows and evolves, and so it does make sense that now there is a new chapter for Aurora as a wife, mother and a Queen. Personally I like the idea of getting out of England in the story and going into the world.
Harris Dickinson: One of the many reasons I was excited about this was that the archetype of the Disney Prince and a stereotype of coming along and saving the day, it wasn't there in this which was refreshing.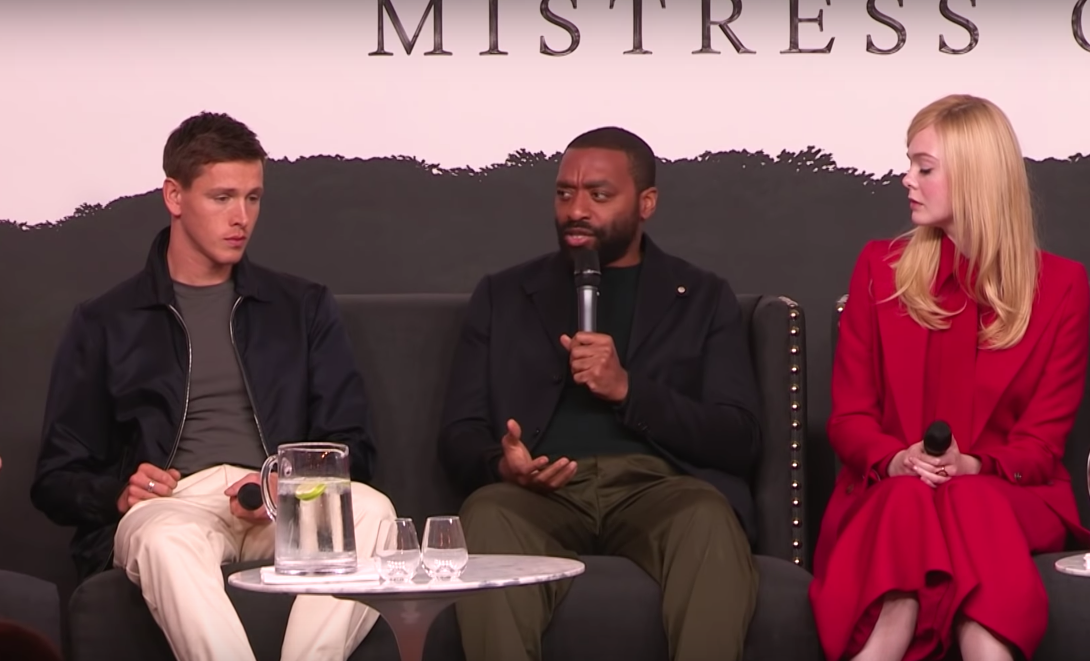 On the blurring of the line between good and evil
Angelina Jolie: I think it helps to identify where some of the darkness is coming from and what is the true darkness. The Mistress of Evil is less Maleficent and more Queen Ingrith. When you see a leader like her who is so angry and hostile and so much believes that the only way to survive is to destroy 'the other', we make it very clear that she is afraid she is weak and she is ignorant and that is why she is behaving that way and that is why she's wrong. That is why the leaders who need to take place are those who see the strength and diversity, appreciate the environment, have respect for each other and respect for themselves and are more forward thinking and have a different vision. These are themes that children may see and it's not political and it's not trying to be, but if in the end you're happy about how it ends, and it feels right, that heads you in the right direction, for children it gives a nice guide.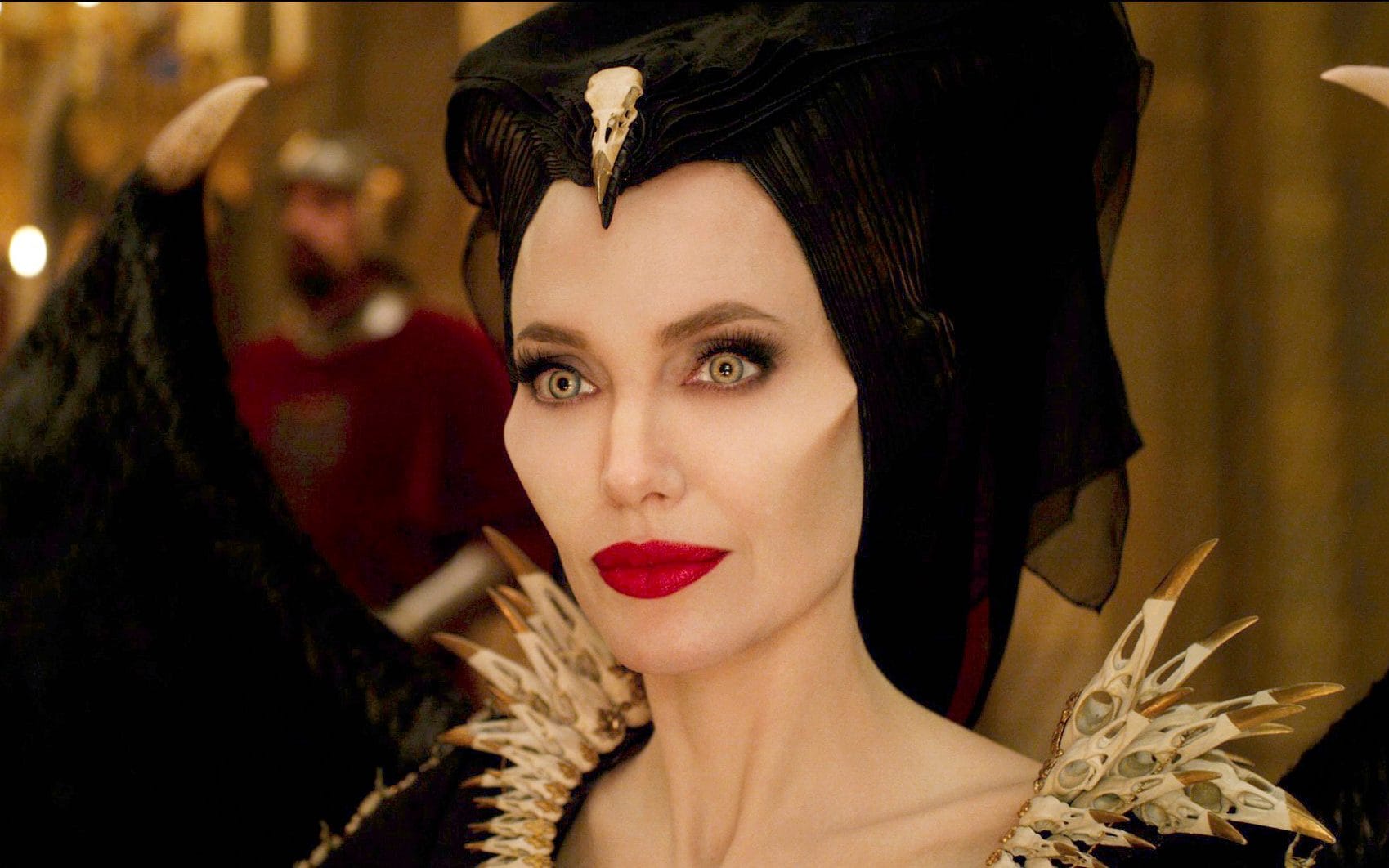 On connecting the film to a contemporary political climate
Chiwetel Ejiofor: There was lot there that very rich. These really strong ideas about fear of the other, and segregated identities and communities, the powers of integration and all of these things were really present as I was reading it, and it felt like, in so many ways, this story was uncovering all of these themes that are so relevant to us all.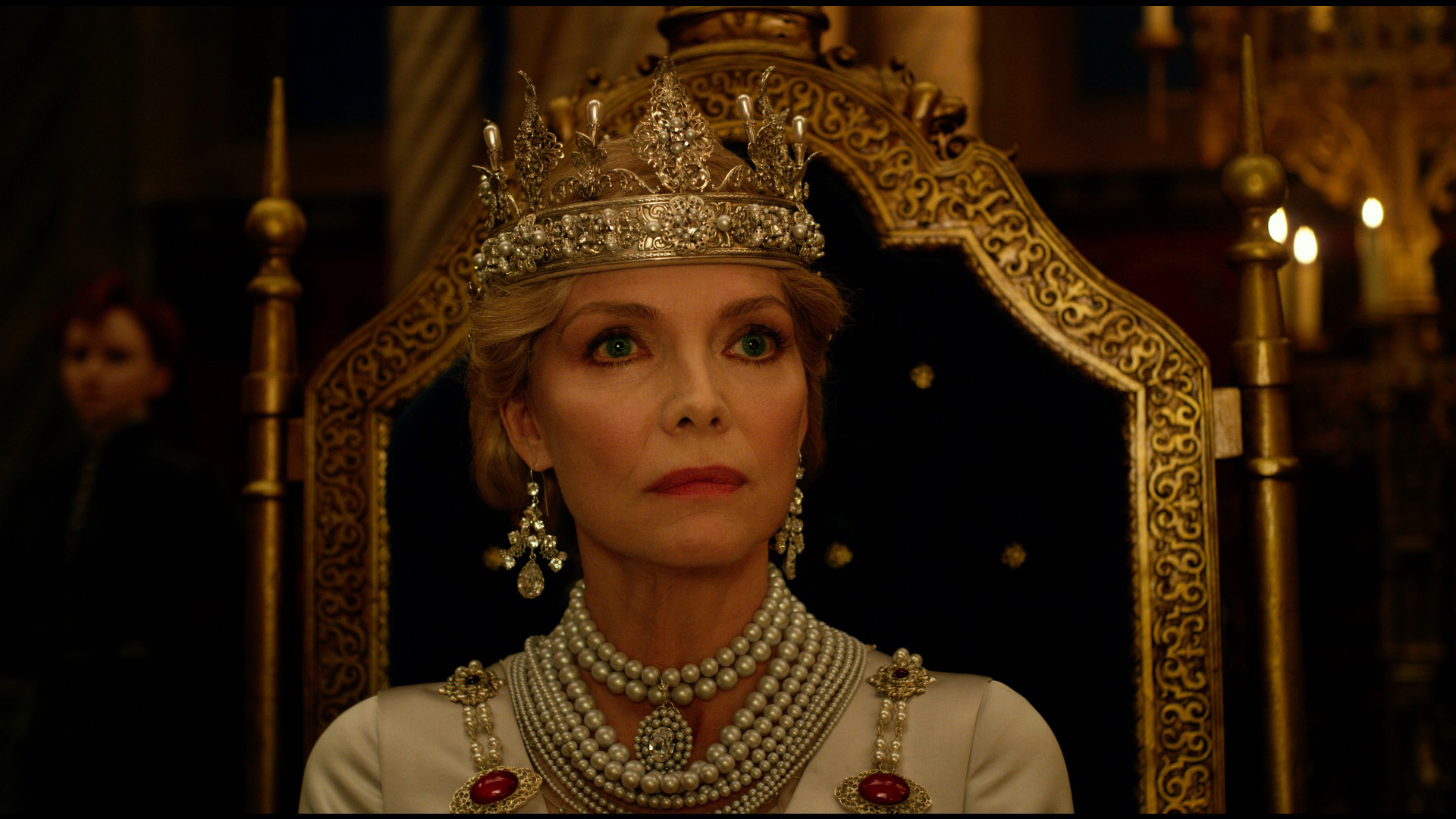 Maleficent: Mistress of Evil is released on October 18th