LONDON – Going in to the interview with Irish actress Niamh Algar, my experience of her work was limited to just The Virtues, by Shane Meadows, and the new gritty drama by Nick Rowland, Calm With Horses. Two hard-hitting, profound affairs that deal with poignant themes and require nuanced, emotionally driven turns from the actress. She excels greatly in both, and what's more, in real life she's an affable and generous person, far removed from the more troubled and complex characters she is so adept at portraying (acting, eh?)
As we sat down over a cup of tea, in a swanky London hotel, our conversation turned to the notion of moving environments just like this one, as much like her character in the film, Algar moved away from a modest, rural landscape to the big city – and she tells us what that experience has been like.
"No one knows you in London, it is a city of strangers," Algar smiled. "It's such a diverse city, it's so far removed from where I grew up, I grew up literally in such a rural area. That's partly why I got into acting because as a kid I used to get lost in my imagination and go off on little adventures by myself. You need to get away in order to really find out who you are as a person and what you want."
We ask about the idea of reinventing yourself in a new city, and she replies, "It's a version that no one knows of. If anything it's a version of who you really are, because going into a room everyone has an idea of who you are, and you're just playing to that. Whereas going away you can be your true yourself. So it's not that you're reinventing yourself, you're actually just playing the most comfortable version of yourself. You can't be anyone other than yourself, everyone else is taken."
Though despite the move to London undoubtedly being a greatly beneficial one, no less for her career – Algar does admit there are some things she still misses about home.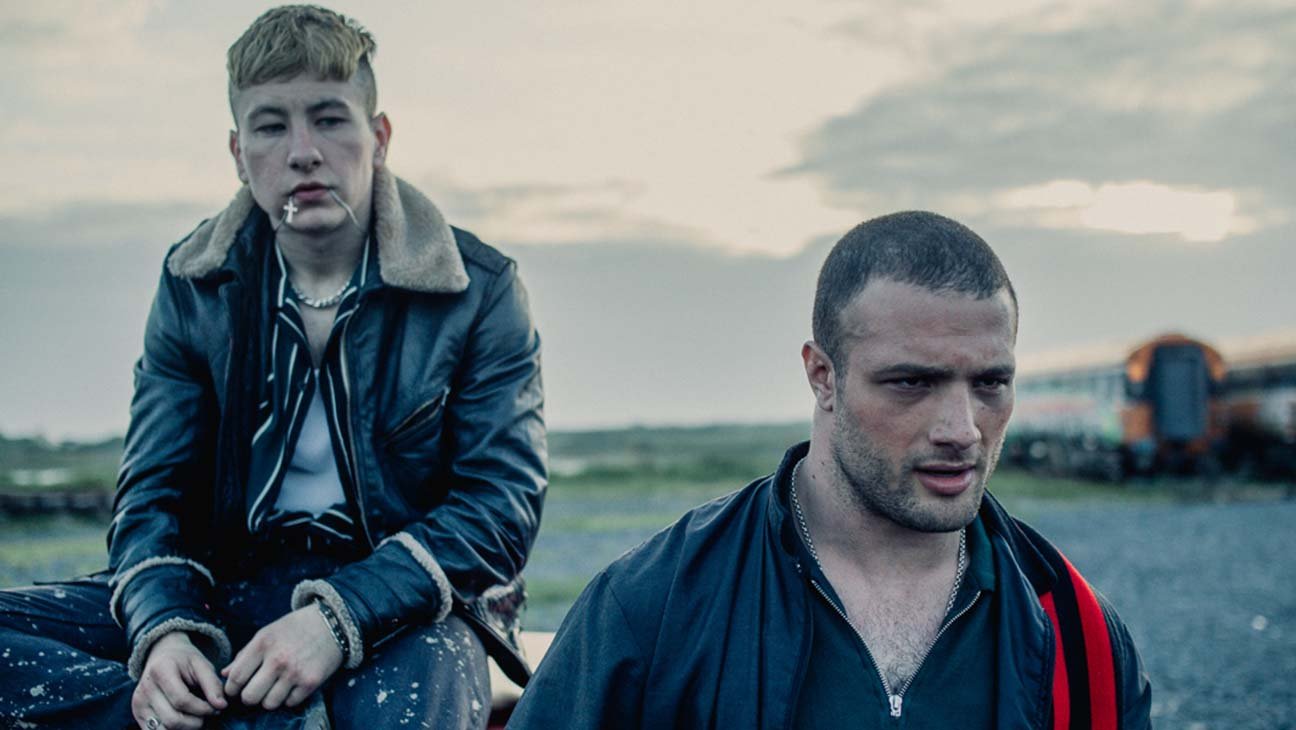 "I went home at the weekend and my sister has got twins and they're three, and what I miss is that they ask you questions that you forget exist. They have no concept of this industry and no idea that I'm an actor, or that I'm on telly, so they just talk the most random stuff and it's so lovely because it reminds you how to see the world again through literally a child's eyes. I miss that the most. I miss seeing them grow up and seeing the milestones that they take, but it is lovely to get away and come back and see how much they've developed," she sad.
On the subject of kids, Algar also talks about working so closely with her co-star Kiljan Moroney, who play her on-screen, autistic son. "It was so lovely to work with him, he was five when we did it," she said. "It was like working with one of the best actors you could possibly work with because they're so present in the scene with you, and they don't know where the scene is going to go so they bring the best out in you because you're literally just reacting, and they react back to what you're doing."
It seems these brief, informal moments she shared with the young actor off-screen helped this process along, for Calm With Horses is a heavy undertaking, and that's just for the viewer, never mind the cast.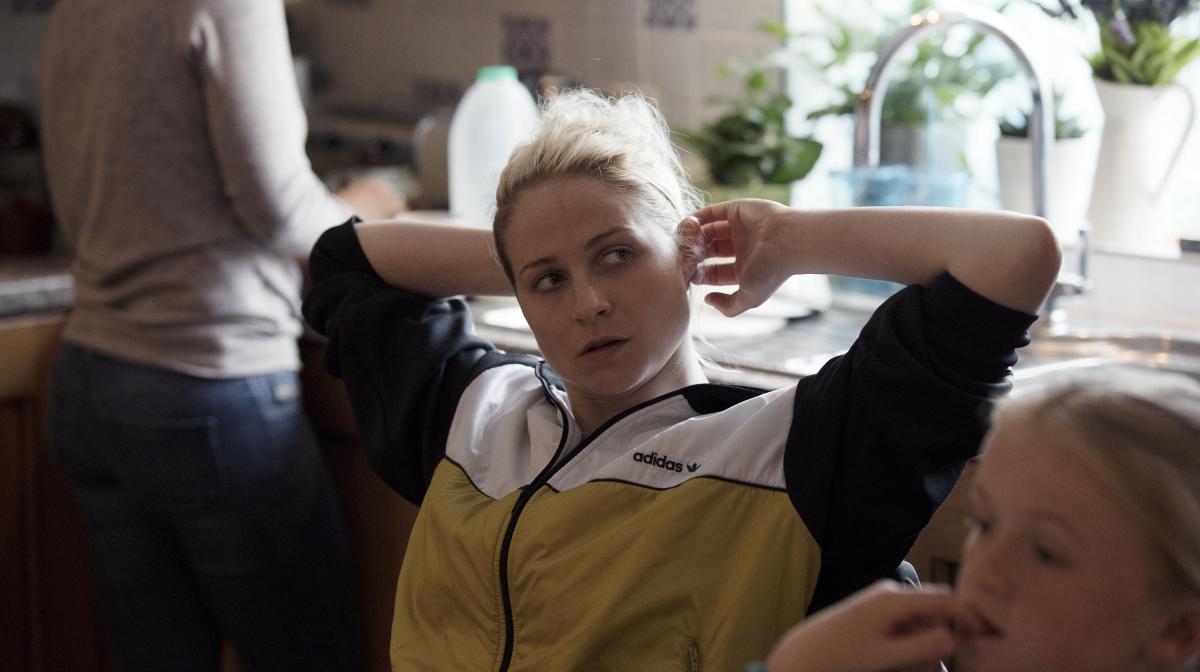 "Your brain needs to switch off between the takes, especially when working on something so heavy in emotion. As a person you're always running away from the emotion, we're always trying to pretend that everything is alright, so you need to talk normally between takes and crack jokes, so that when you get into it, you're ready again. Like when you do a sprint, you need to stop and refuel."
Ursula is a brilliantly nuanced character for any actor to get their teeth into, and that notion was not lost on Algar, who enjoys getting into the heads of such a myriad of different people, from such different walks of life – which she believes gives her a greater sense of compassion that she carries into her every day life.
"Actors are like crap psychologists, we have to figure out why someone says things, or feel a certain way, why they do the actions they do," she said. "I was able to create a world previous for Ursula going into Calm With Horses and where she came from, because she's built this strange strength from feeling like she's always been attacked and judged, and she's used it as ammunition to get out of town. The fact she has this son who is so vulnerable and doesn't have a voice, she needs to have the voice for two people if not three, because eventually Arm loses his voice in a sense that he communicates through violence and everybody speaks on his behalf, whereas she very much feels like she's a mother figure to two people. That's what I really admire about her, she's selfless, she really is."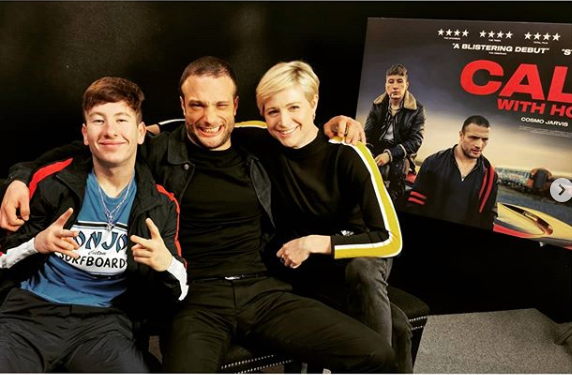 "Your understanding of the world is how you're raised, so past that you need to understand where the character has come from, and they don't always have the same background as you, so you have to research that, and you gain a greater compassion and understanding for people I find, and I try to carry that into the everyday."
Before we went our seperate ways, we couldn't help but ask Algar about her experience working with Shane Meadows in The Virtues, as we wondered whether it can make other projects afterwards quite tricky, having become accustomed to Meadows generous way of working, which so many actors have championed across the years.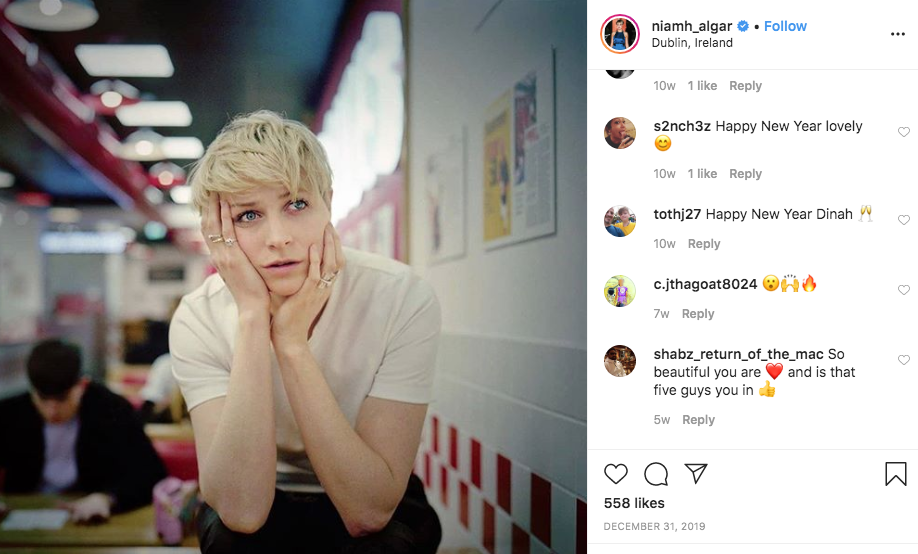 "You really do appreciate it when you work with Shane, and that's why everyone gives so much of themselves on it because you understand the freedom that he gives," she explained. "He gives so much of himself emotionally during that shoot, that as an actor you're so appreciative of it, because that is draining. Directing is such a hard job, they're thinking of every aspect, not just what the actor is doing, but how it will be cut, where the story needs to go and what he might be missing, and yet he still gives so much of himself to an actor, and that is the most unrecognised thing for Shane, is that he gives so much of himself, you feel like he's in a scene with you. He understands that maybe if you're not emotionally prepared for something, he'll give you time. You don't get that on every set, but you make sure you appreciate other directors for the way they work, because everyone is so different. What works for Shane might not work for another person. Actors adapt, like kids adapt, we have to adapt to the environment that we're in, or the character that we're playing. But you still have to bring the truth to every character, the research that each character requires to get it right."
Since Meadows she's gone and worked with another rather unique British filmmaker, as Algar has a starring role in Guy Ritchie's Cash Truck. It seems, much like his movies, Ritchie likes things to run at a rapid pace.
"It was a lot of fun," she laughed. "Guy has pace, and there's a pace to his filming and when you watch it, it's very similar to how he shoots it, every thing is quick. He leaves the scenes up to you and he's back working with Jason Statham. It's like watching two mates making a film."
Calm With Horses is released in cinemas across the UK on March 13th