VENICE – More than halfway through and it has to be said that Venice might just have pulled this thing off. The program has been strong; the organization good; and indeed there are even some measures that I hope they keep. But shut your stupid fat face John and tell us about the movies! I hear you yell. Well, don't get your knickers in a twist. Here we go. Watchmen and Beale Street Actress, Regina King makes her directorial debut with the wonderful One Night in Miami. Taken from Kemp Powers' Broadway play, it tells the story of Cassius Clay, Sam Cooke, Malcolm X and Jim Brown meeting in a hotel to celebrate Clay's defeat of Sonny Liston and mull over Clay's decision to become a Muslim. With an extended introduction and coda, the film escapes it's theatrical roots and the performances all round of Leslie Odom Jr, Eli Gore, Aldis Hodge and Kingsley Ben-Adir are phenomenal. With humour, depth and subtlety, this moment from the sixties feels more than ever relevant today.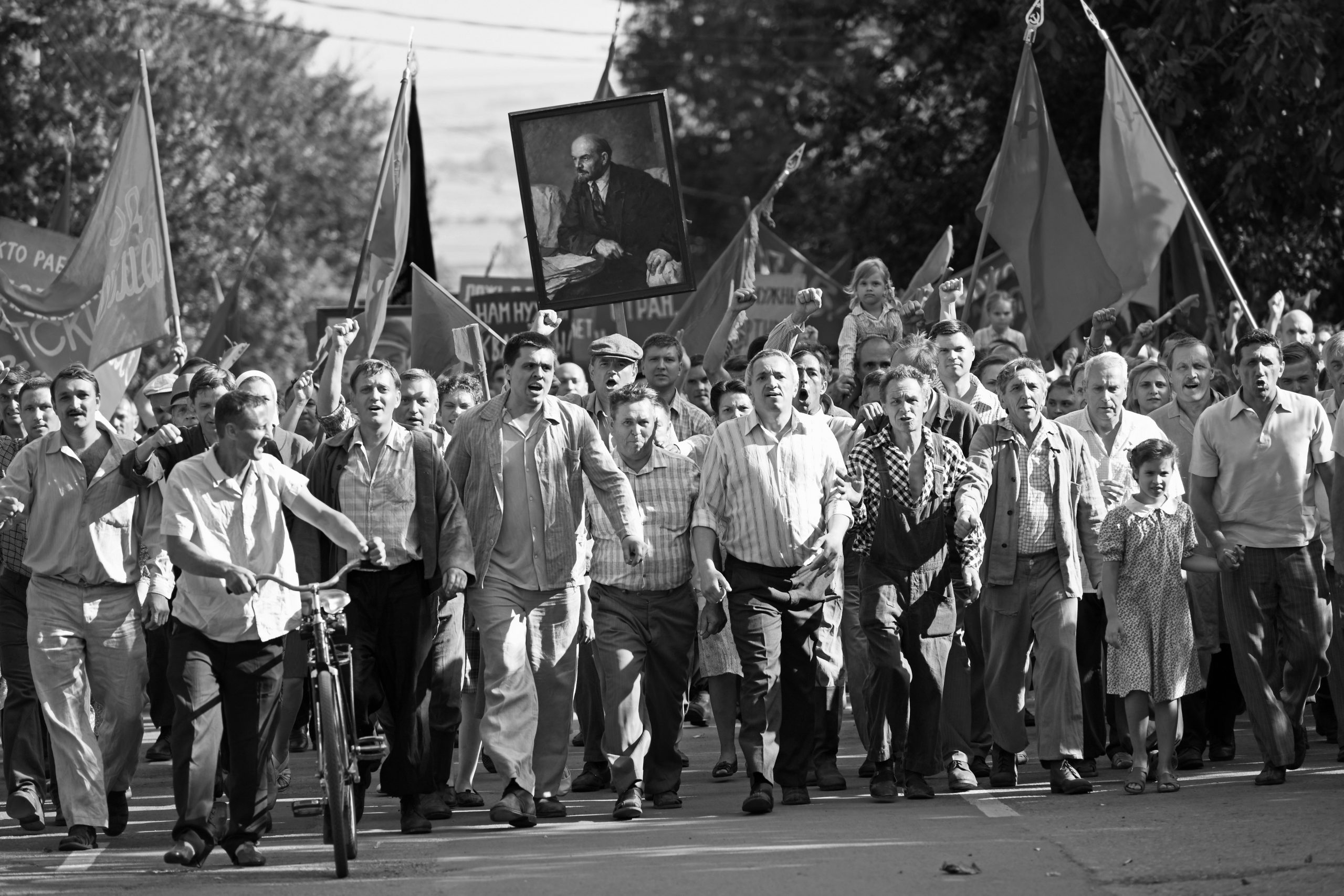 Politics and their impact on the personal is also at work in Andrei Konchalovsky's Dear Comrades. The veteran filmmaker chronicles a strike followed by a massacre at the time of Kruschev. Julia Vysotskyaya plays a party functionary who finds her fervent belief in the system called into question when her daughter is one of the missing following the massacre. It is a complex film with a shifting moral compass as our unsympathetic heroine yearns for the return of Stalin even as she assists in the suppression of the strike.  Shot in black and white and presented in academy ratio it feels like a film that could have been made at the time and though the ending feels like a misstep, the rest of the film is a superb character study. 
The Polish film Never Gonna Snow Again, directed by Malgorzata Szumowska and Michel Englert, starts well, with mystic masseuse Zenia (played with lithe grace by Alec Utgoff) visiting a gated community in Poland and righting wrongs with his apparently Chernobyl fueled magic powers. Initially intriguing, the story quickly becomes a series of vignettes as we follow the progress of each of his clients – most of whom are little more than caricatures – and abandons the more interesting tale of Zenia himself. Finally, To the Moon is one of those gems that glitter from a festival program. Tadhg O'Sullivan's film is a tone poem to our bone-coloured neighbour. Indeed the title is taken from a fragment of a poem by Percy Shelley. Using clips from old films as well as more recent footage, the film weaves a beguiling spell. The moon becomes a looming presence that affects more than just the tides. 
Venice Film Festival continues…