Word that Sam Raimi was possibly coming aboard Marvel sequel Doctor Strange in the Multiverse of Madness after director Scott Derrickson exited the project had fans of the Evil Dead auteur immediately label him as the perfect choice for this film, given his groundbreaking work in horror and his command of the comic book genre via the first two Spider-Man films. But a film of Raimi's strangely absent from the conversion is in fact a perfect embodiment of those two worlds. Darkman, the director's first stab at a masked avenger – and a film which undoubtedly helped him win the coveted big-screen webslinger gig – turned thirty last year.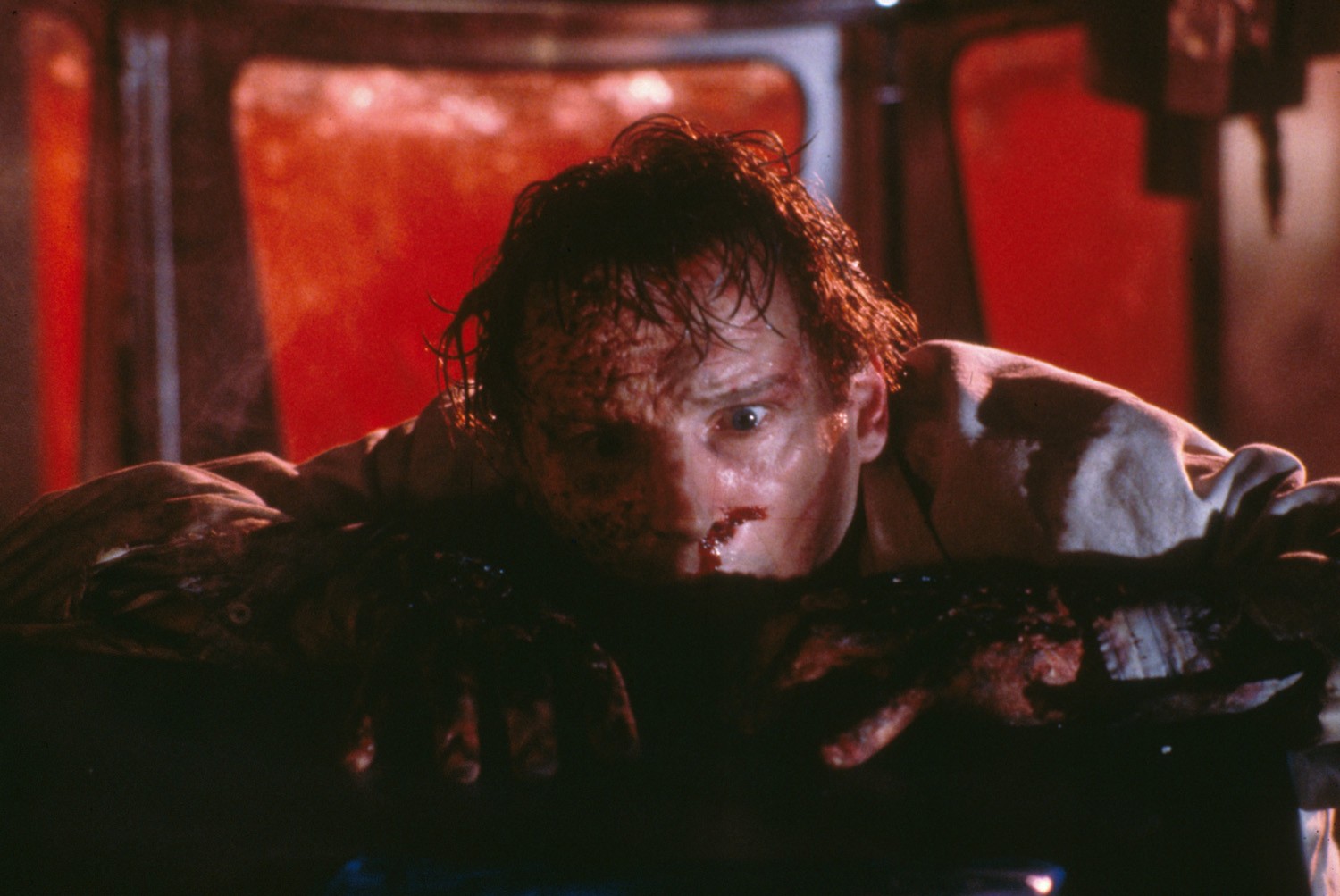 According to Raimi's long-time producer and co-founder of his Ghost House Pictures production company Robert Tapert, the finished film wasn't quite what the director had in mind, due largely to the age-old creative pitfalls of studio wrangling. While the director might have been ultimately disappointed with some aspects of the film, Darkman is still loaded with those visually outlandish and hugely cinematic Raimi-esque flourishes, particularly the heightened slapstick-y violent with its hyper-exaggerated Dutch angles and manic crash-zooms. Devout Evil Dead fans of that era must have gone into excitement overdrive upon learning that Raimi was about to tackle a comic book character, albeit one he had specifically created.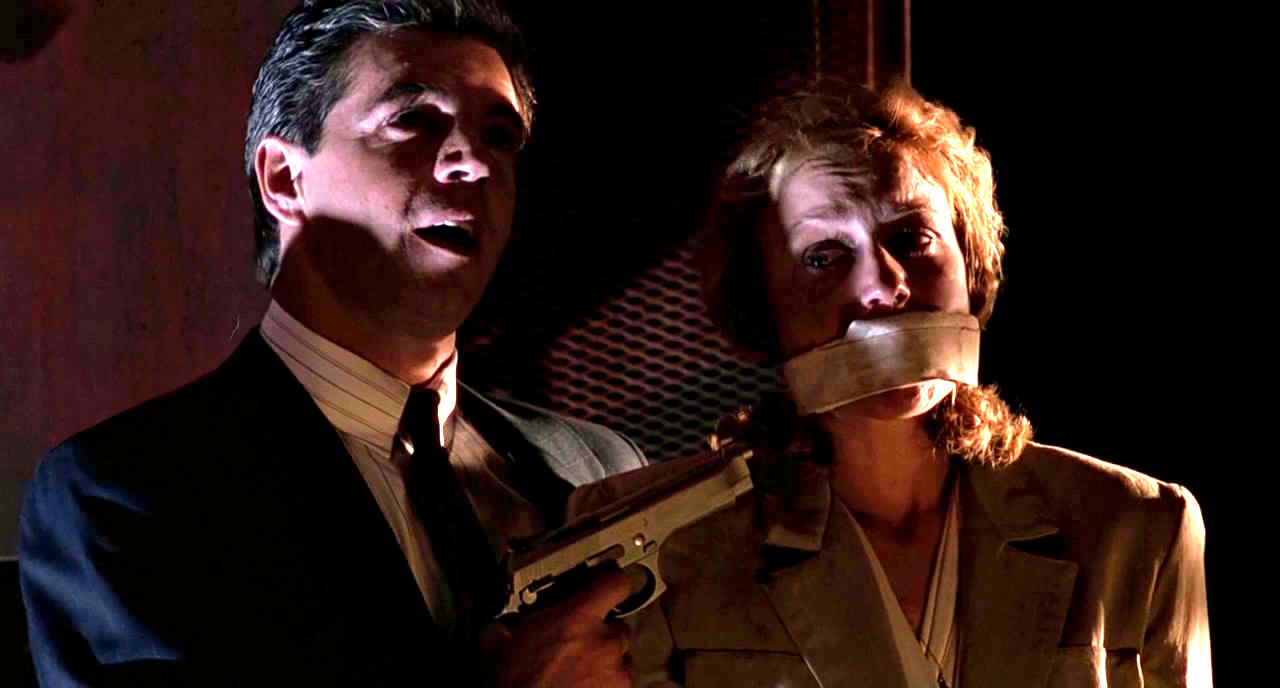 Peppered throughout the entire film are the kind of stylised transitions that would make a comic book reader salivate over what they were seeing on a 2D panel, much less a cinema screen. The audacious shot of Julie Hastings (Frances McDormand) viewing the fiery demise of her protagonist boyfriend which suddenly cross-dissolves into her wearing funeral garb and standing over his grave is one such example. This shot manages to convey that comic book style far better and subtler than anything Ang Lee did in his version of the Hulk.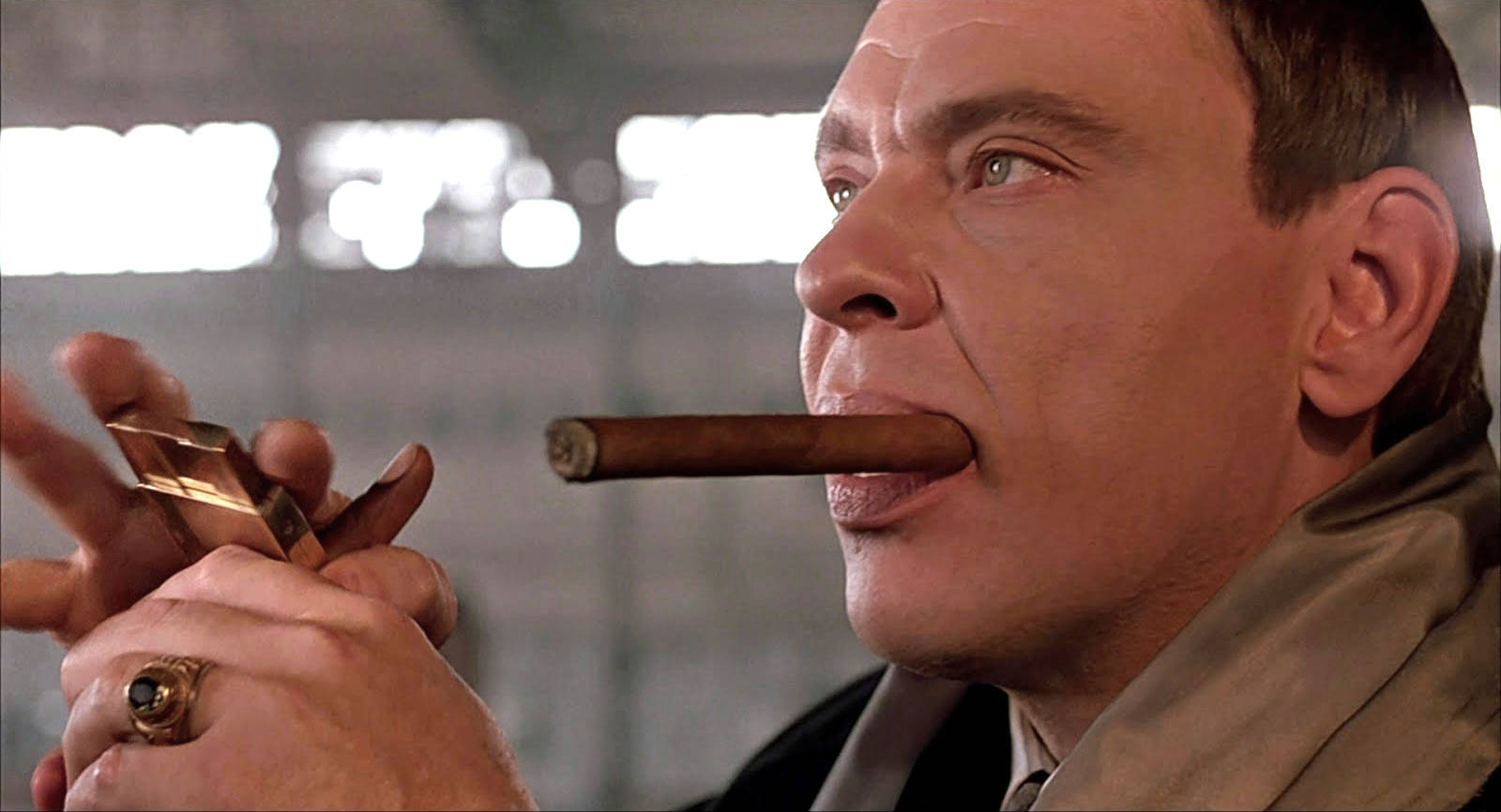 And what an intriguing creation Darkman is. Drawing from the tortured elements of The Phantom of the Opera combined with a mad scientist vibe, it's as pulpy a concoction as you could imagine. Offering the then 38 year-old Liam Neeson his first starring role – this was four years prior to Schindler's List solidifying him as an genuine A-lister – Darkman is the kind of broad physical role that Neeson would again lean towards almost 20 year later when the unexpected success of Taken saw him working almost exclusively in that B-movie territory up until recently.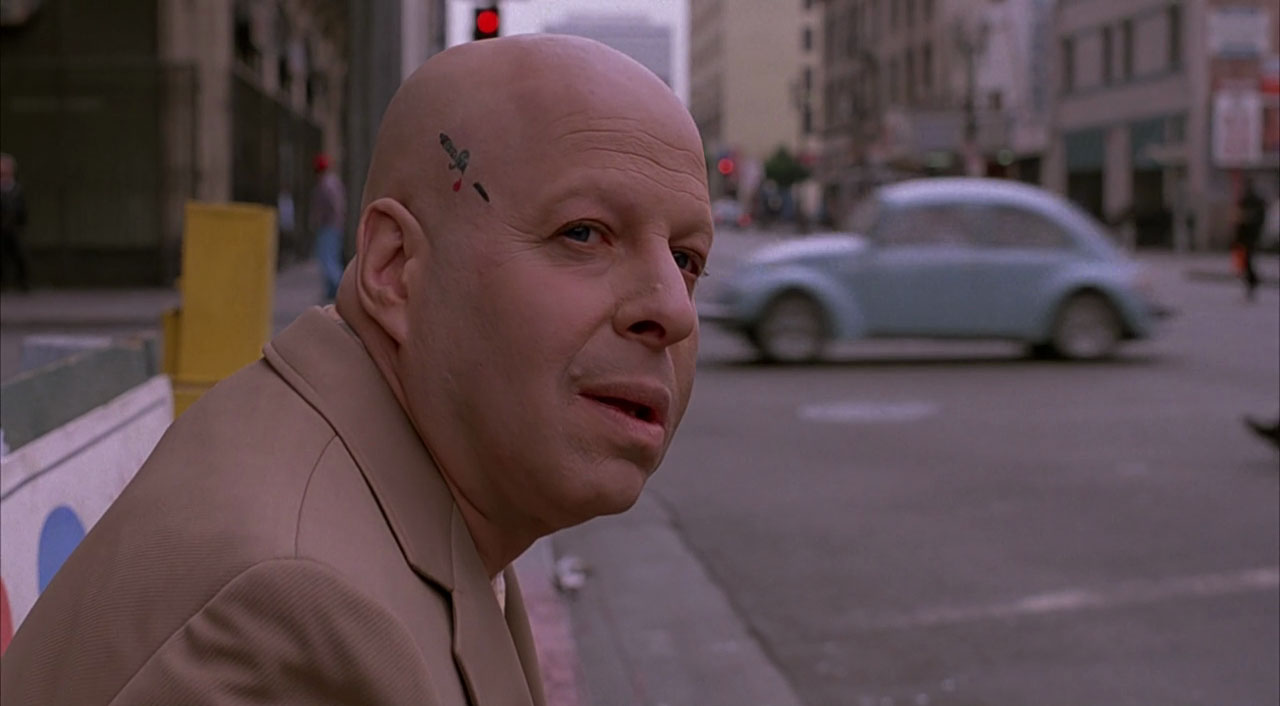 As Peyton Westlake, a benevolent scientist who uses the revolutionary synthetic skin he been developing to help burn victims when he himself is left severely charred by mobsters, Neeson is perfectly cast here. He pulls from both that physical side to him and the more sympathetic and nurturing elements apparent in his more grounded roles. It's a solid reminder of just how versatile an actor Neeson is. He also fully commits to the broad anarchic tone which Raimi establishes, although there is room for the odd touching beauty and the beast moments between the disfigured Westlake and his distraught lover.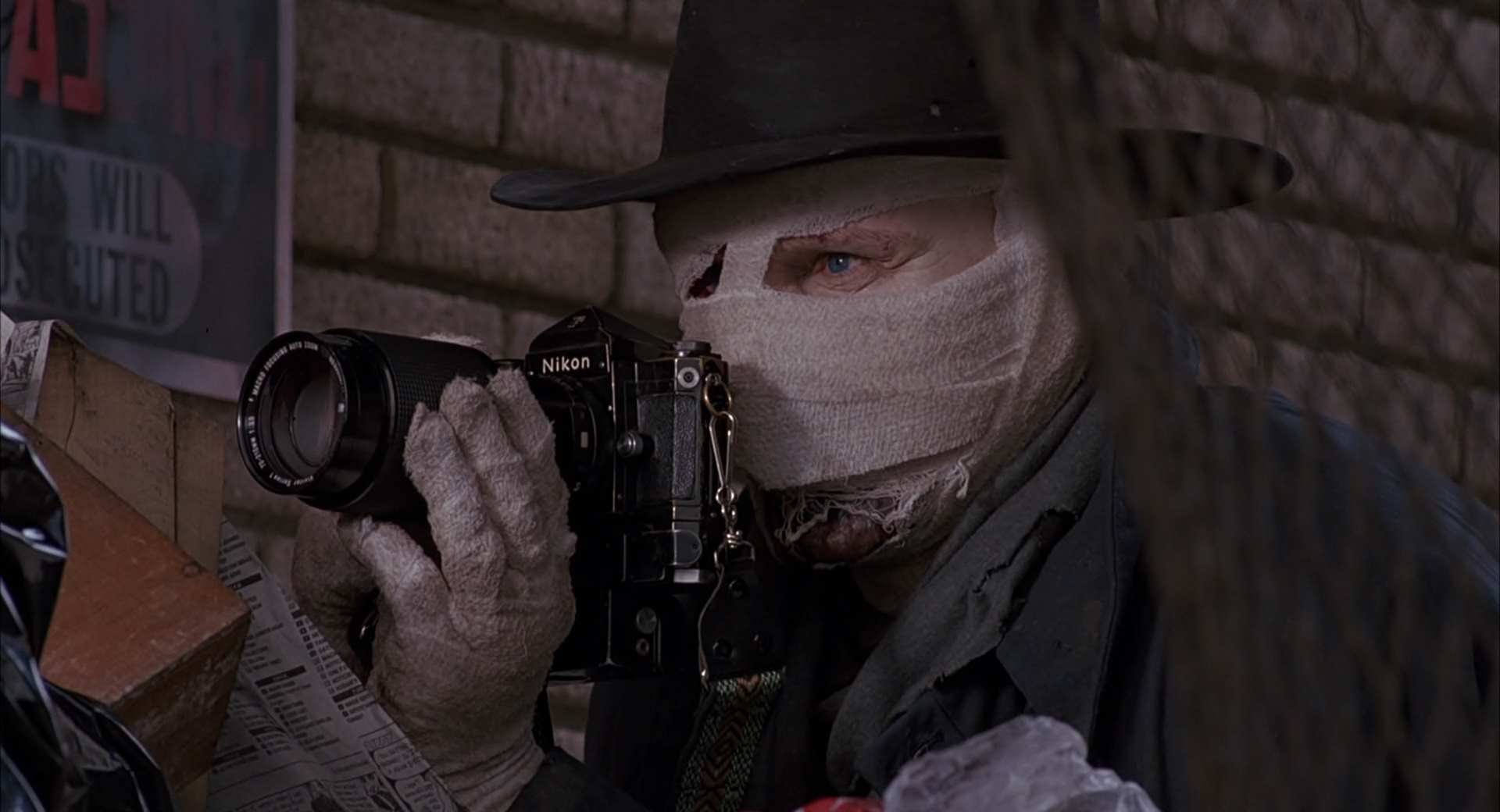 The many masks Westlake constructs using the fire-scorched technology he's managed to salvage from his lab offer a number of fun Mission: Impossible moments, particularly when he confusingly turns his murderers against themselves by using facial disguises on them. The film would ultimately spawned two DTV titles – including the appealingly B-movie sounding Darkman III: Die Darkman Die – and given the conceit of Darkman and the face-swapping potential of the character, it's surprising the series hasn't been mentioned as a possible reboot itself. Now he's freed up from his forthcoming directing duties, maybe in a fun piece of Hollywood serendipity, Scott Derrickson could look into the rights?
Parasite's Song Kang Ho on working with Bong Joon Ho
Watch Darkman on CHILI