With cinemas closed around the world, never has the demand been higher for on demand releases, and this week there's a rather pertinent one, for Lorcan Finnegan's Vivarium is coming to a TV near you, as a film that tells the tale of a couple stuck inside, driving each other a bit mad (we did say it was pertinent). To mark the release we had the pleasure in speaking to the writer/director himself, in an interview conducted back at the London Film Festival, when life was normal (remember that?). Starring Imogen Poots and Jesse Eisenberg in the leading two roles, Finnegan told us that he didn't have either actor in mind when writing the screenplay, and explains that Eisenberg's involvement was all thanks to his leading lady.
"I don't really think of actors when developing stories but Imogen, physically and everything, was totally right, she has a lovely youthful vibe and aura, and she's great," he said. "We met in London and she read the script and loved it, and we ended up talking about a bunch of other stuff like art and photography and films, we totally forgot to talk about the script entirely. But I knew she would be great, and she yes and we met again and got talking about who would get to play Tom, and we had a list, and she suggested Jesse." "She'd worked with him before and thought that he'd really relate to the material as he writes plays. I'd never met him, but knew he was into weird stuff, so I quickly rang the producers and they were like, yeah definitely if you can get him that would totally work. So I said yes to Imogen and she literally fired off the script on her phone to Jesse and he read it within about two days and he wanted to meet so we hung out in New York, and we both really got on, and he said yes."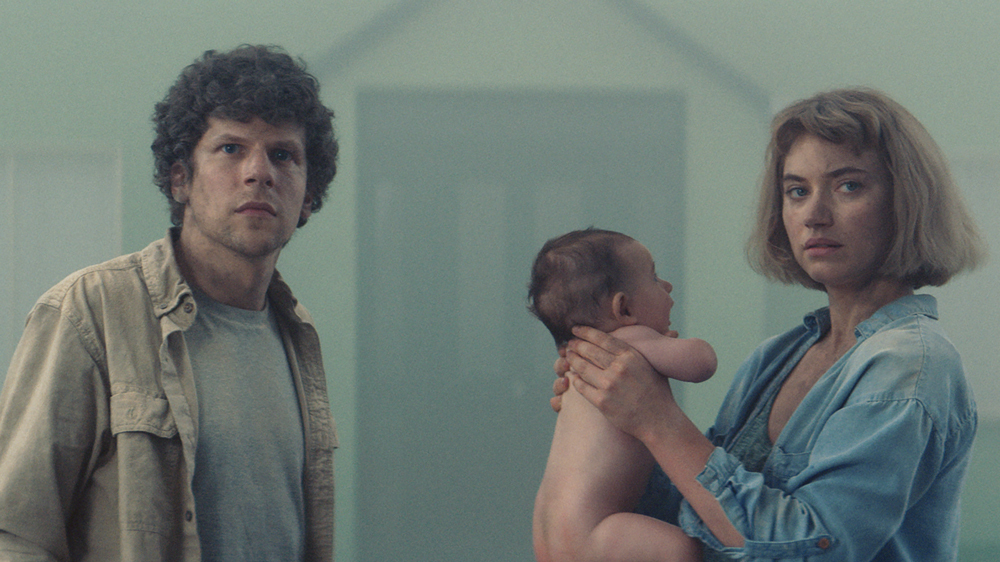 Though exploring relevant themes, it is a shame the film won't get a big screen release from an aesthetic point of view, for Vivarium is an impressive visual experience, and as we put to Finnegan, the set feels almost like it could feature as a walk-through instillation at the Tate Modern. "That's what Jesse's wife said after we premiered," he laughed. "She said it could be at MOMA. If the story is a strange one, like this is, and like several of the things I'm working on are, you have to create the world for the story to take place within, and the first few shorts I did were animated so I literally built the world and put the characters inside it, so it's a natural progression. But obviously with this it's bigger and more difficult. Even in the script the environment was described as being a Greek painting."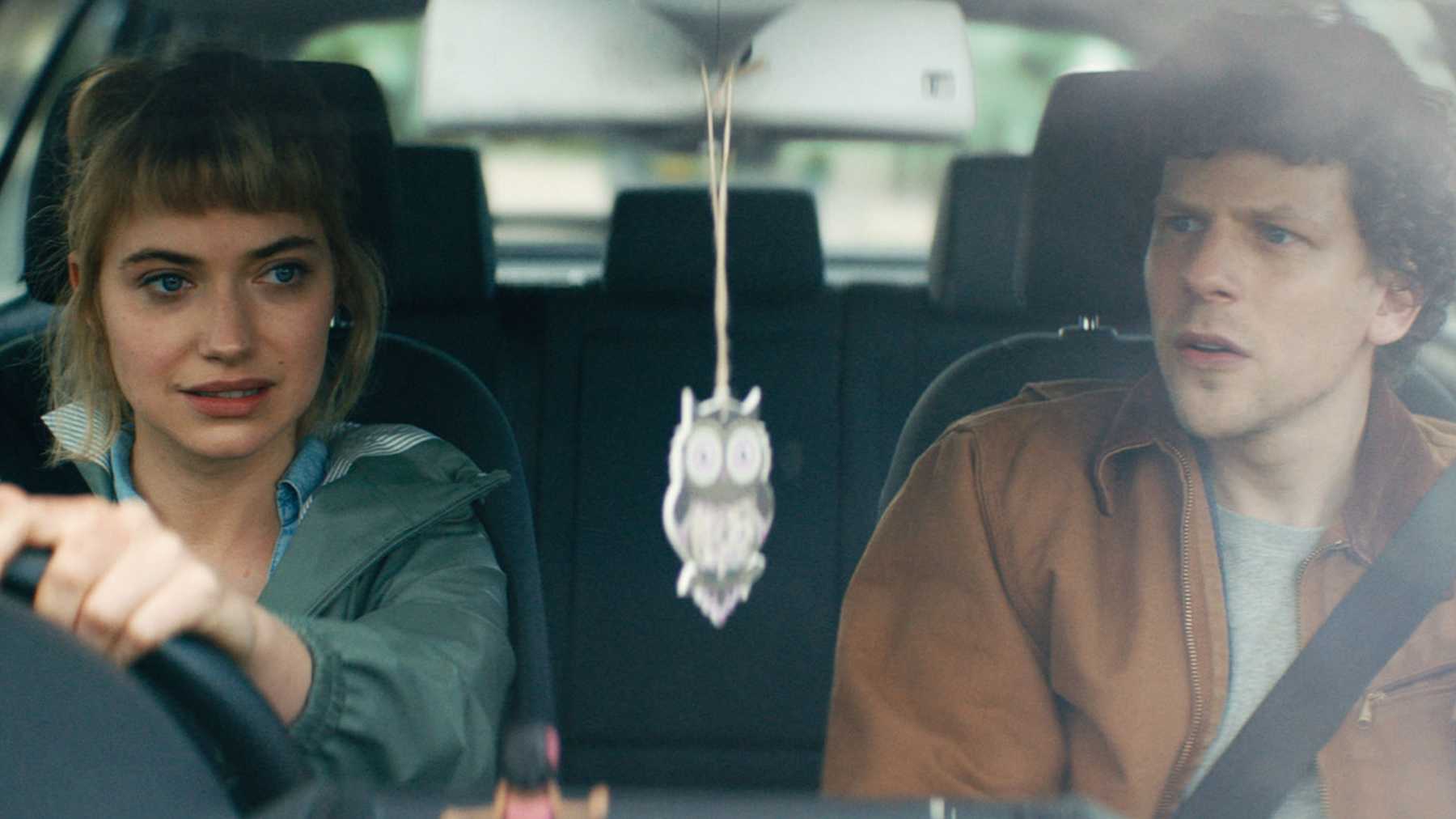 But while the film may be striking to look at, it remains a profound study of the human psyche, and through adopts tropes of the horror genre, utilising the silence of the suburbs, and the monotony that comes with it, as a device to evoke fear. Finnegan explained that this rural setting was vital to him establishing the tone he was after. "It definitely helps, especially when a setting is this empty it can be mausoleum or something," he finished. "There's just something weird about them. I think there's also something about the fact everything is so uniformed, and the complete lack of the organic structures of nature."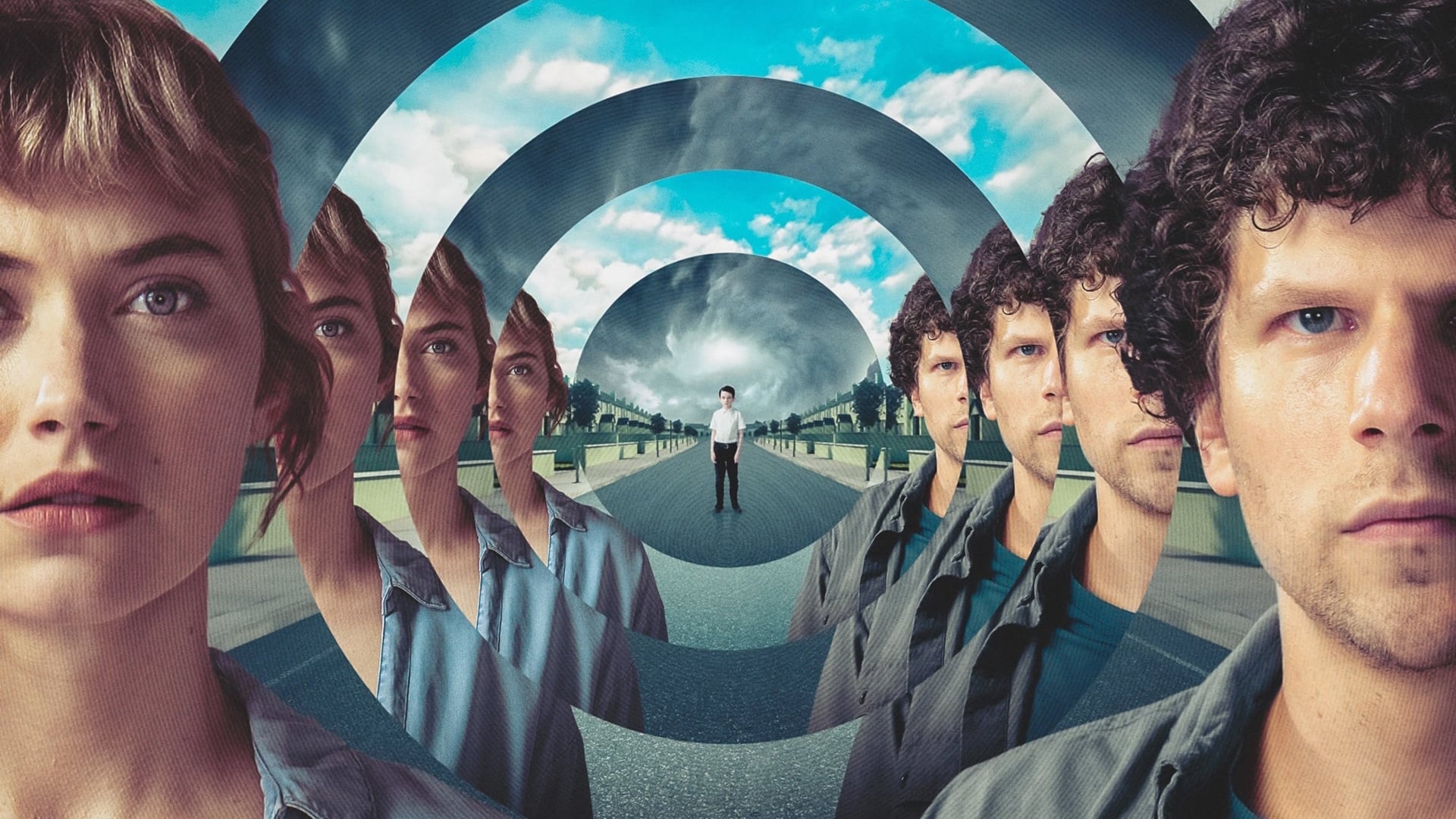 Vivarium will release on digital only from Friday 27th March.