You can imagine the recent exchanges between HBO's social media team and the Game Of Thrones staff.
"Hey, so nobody's really engaging properly with anything we post."
"How's that our problem?"
"Well, we posted the trailer for Leaving Neverland…"
"Cool."
"358 comments."
"Cool."
"354 of them were demanding the Game Of Thrones trailer."
"Oh."
"Barry season two trailer. 512 comments."
"Cool. People love that Bill Hader."
"507 of them were demanding the Game Of Thrones trailer."
"Ah."
"So…"
"So?"
"So where are we with the trailer?"
"All in good time."
"Great. Thanks."
The hordes have now been sated and the relationship between the different divisions of HBO have been repaired, but it's questionable how much we've actually learned from the trailer. Delve deep and all sorts of clues can be teased out and theorised upon, but the main gist of it is that winter is here and it's going to be a pretty awful one.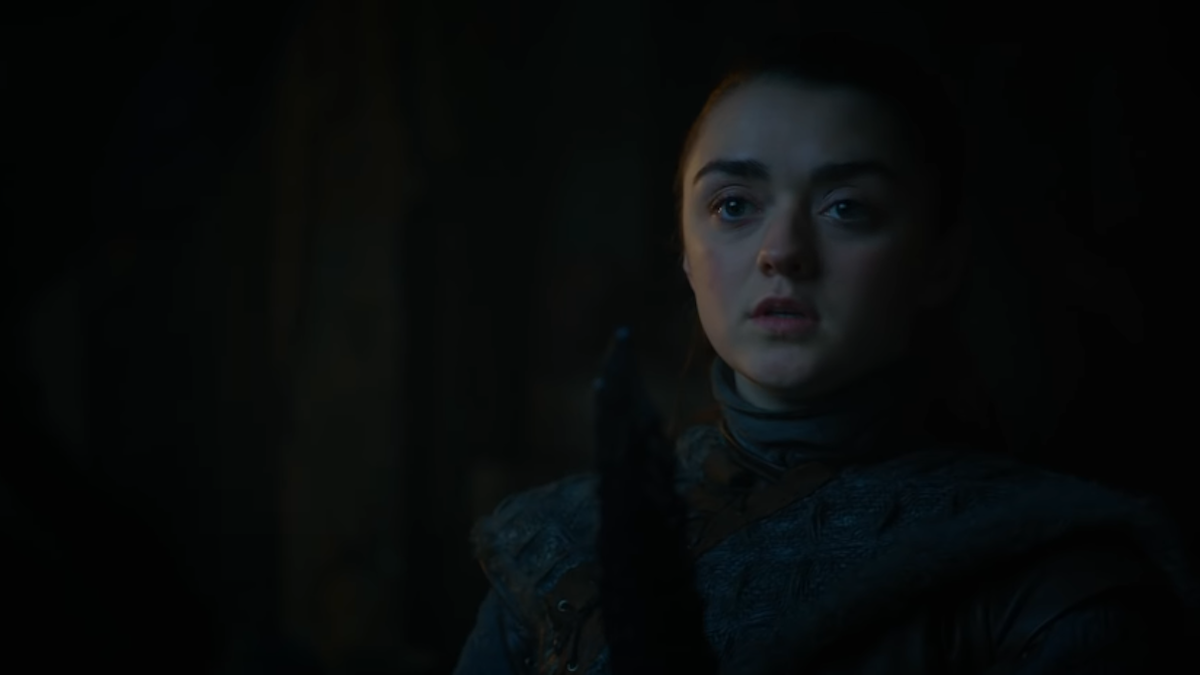 First off, Arya is running and she looks terrified. These are two things we're not used to seeing in recent seasons. We cut to Davos and Varys, neither looking particularly overjoyed with their situations. Davos looks like he's preparing for battle, while Varys is hiding out in what looks like the vaults beneath King's Landing. Arya has a dragonglass dagger, which would suggest she's up for taking out some White Walkers. "I know death," she says, "He's got many faces. I look forward to seeing this one." That grim confidence doesn't appear to last long.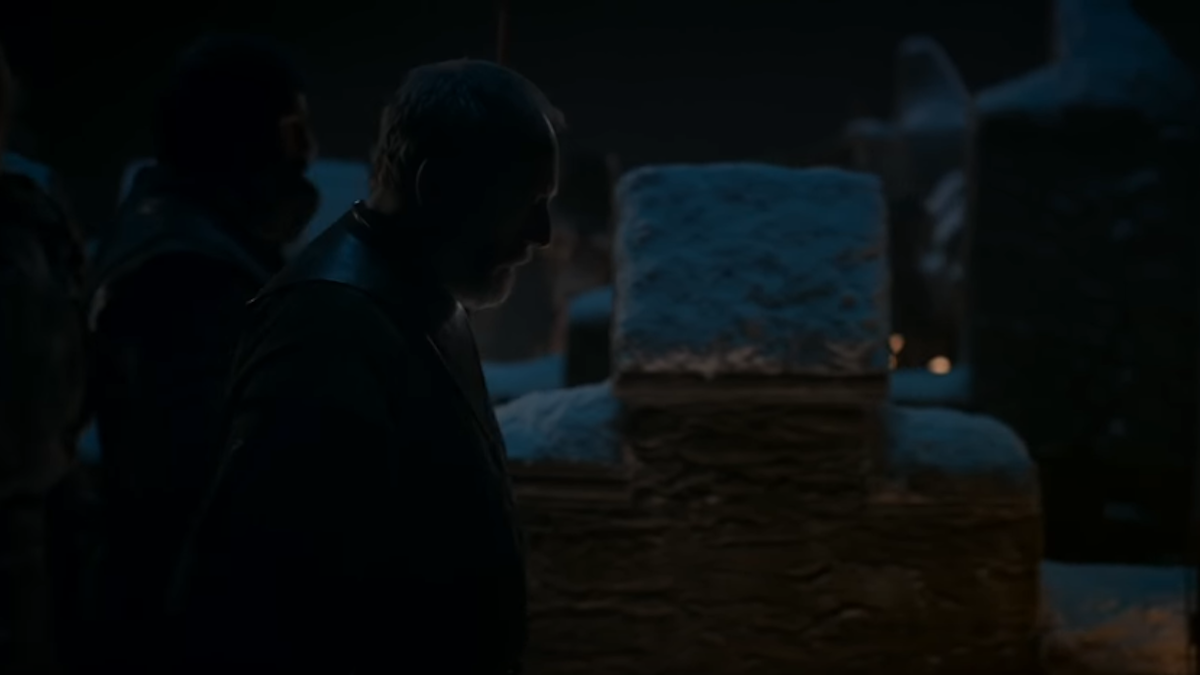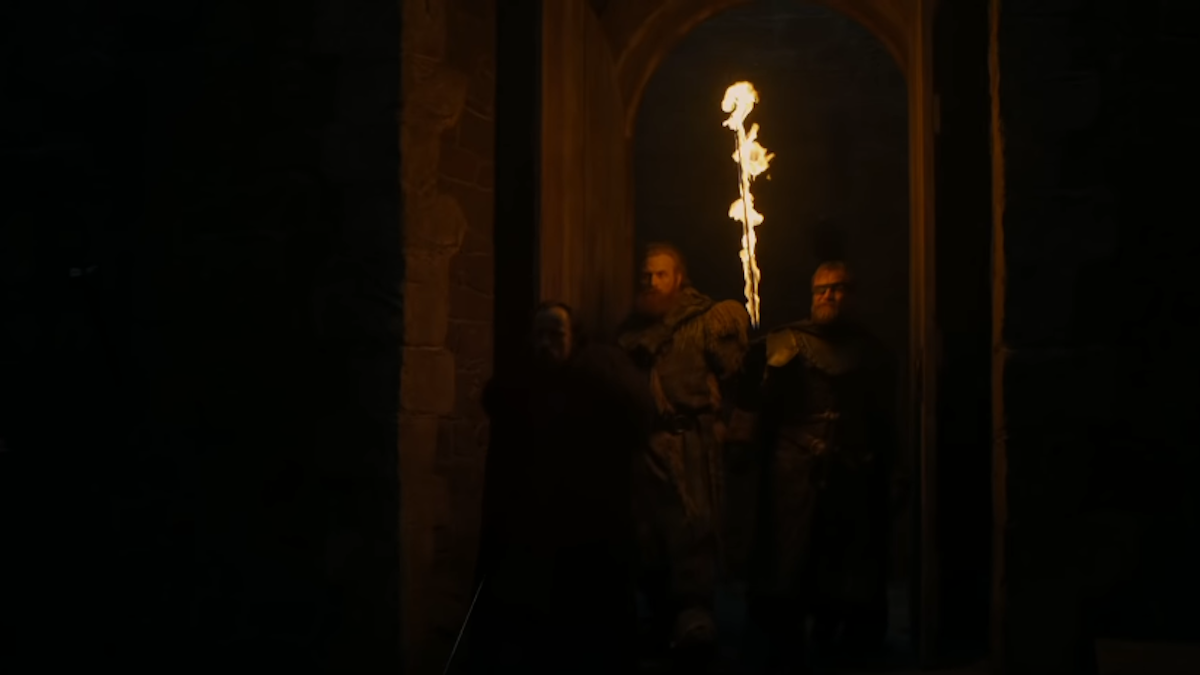 We also get a first glimpse of what appears to be the Golden Company, mercenaries that Euron Greyjoy was secretly tasked with fetching at the end of season 7. There are then some brief check ins with Dolorus, Tormund and Beric (who apparently survived the attack on the wall), Bran and Sam and a rather smug-looking Cersei flanked by a concerned Qyburn.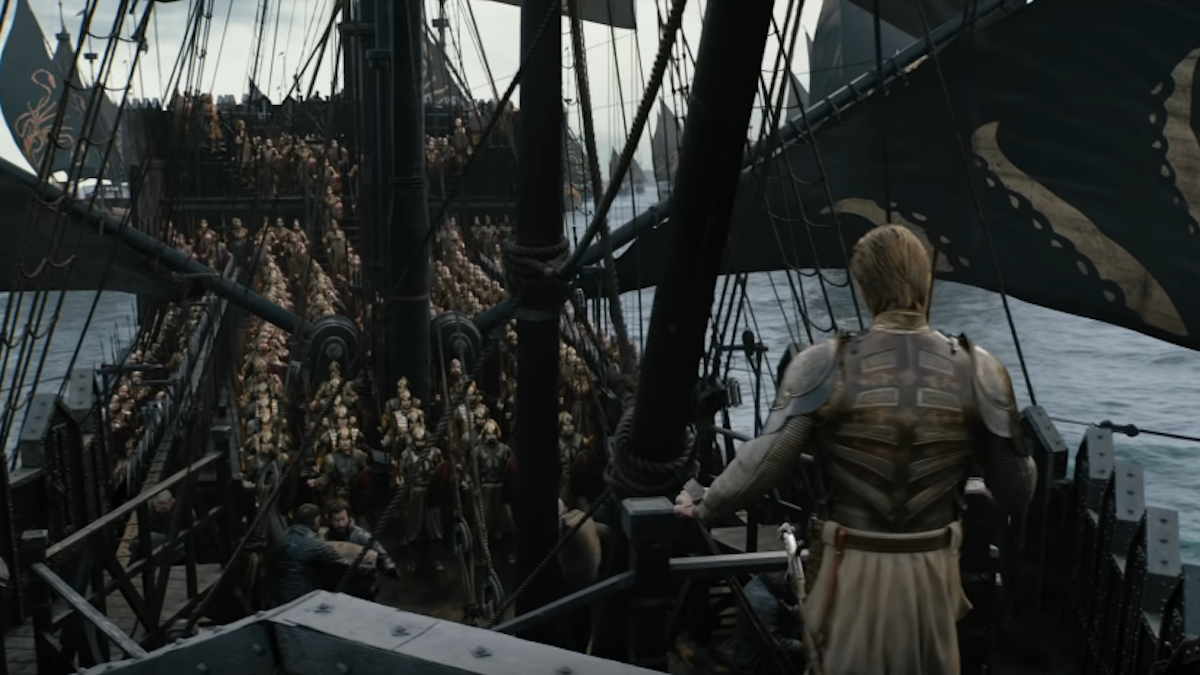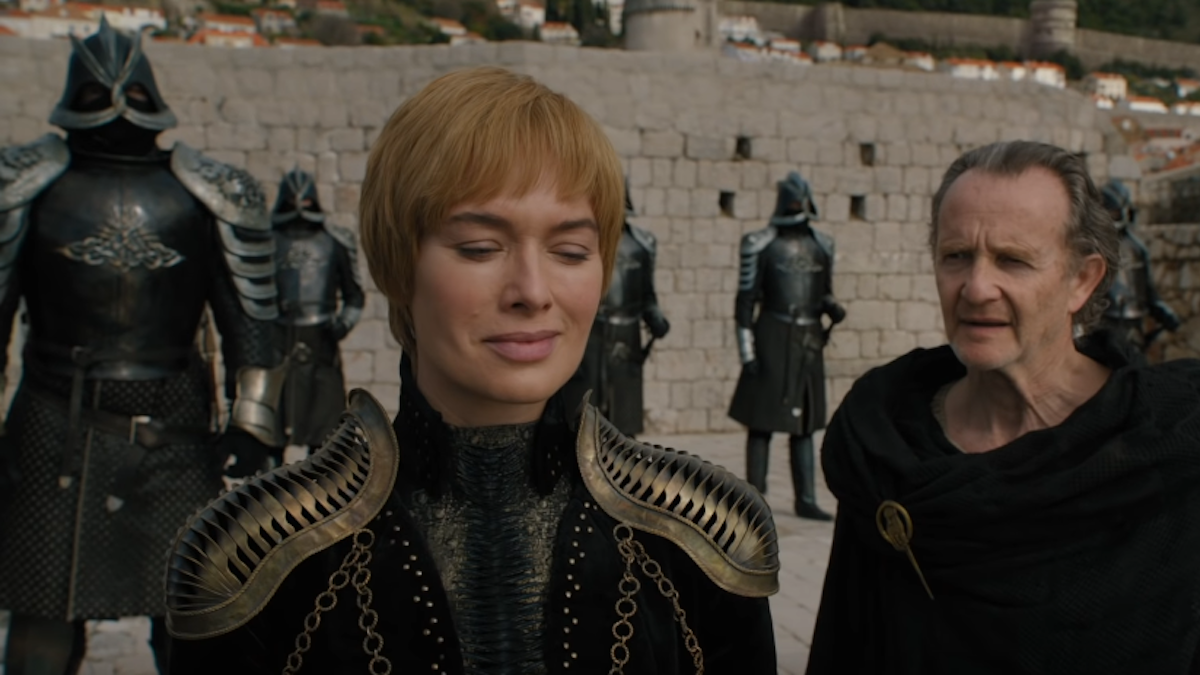 Then we're in Winterfell, Drogon and Rhaegar flying over Sansa's head, while Jon and Daenerys ride out with the Unsullied, most likely to face the Night's King and his army, but also possibly to face the threat from the south. Another brief check-in reminds us that Gendry – lest we forget, the only living heir to Robert Baratheon – is back, continuing his work as a swordsmith. Then we're with Greyworm and Missandei, whose passionate kiss suggests a farewell with no promise of reunion. Similarly, Jorah's facial expression would imply that there's a daunting fight on the horizon for Daenerys's loyal servants.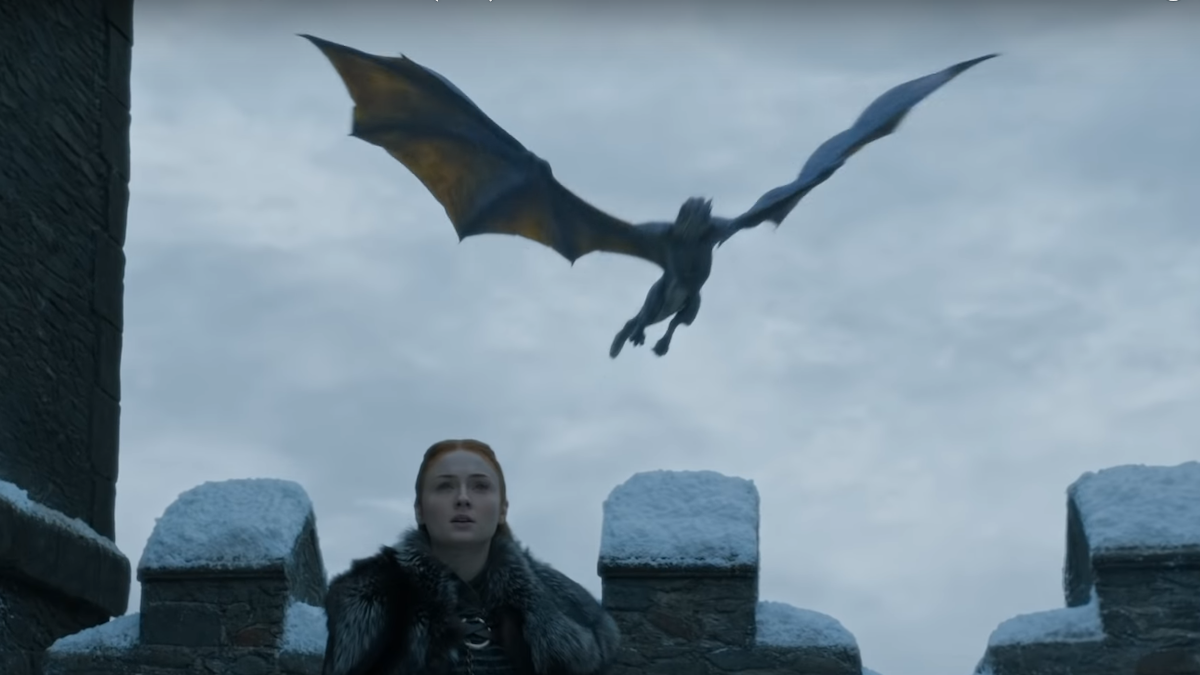 Things take on the fiery hue of battle, as Jamie roars into battle. I could be wrong but it sounds like he's yelling "Bronn" here. His right-hand man (no pun intended) doesn't appear in the trailer but it's impossible to say if that's worth reading into. It's also hard to deduce what's suggested by the tear running down Cersei's face in the next shot, but it could be for her estrangement from her beloved brother. Jamie's sternly asserts: "I promised to fight for the living. I intend to keep that promise." It's no leap of logic to interpret this as the divide between him and Cersei becoming unbridgeable.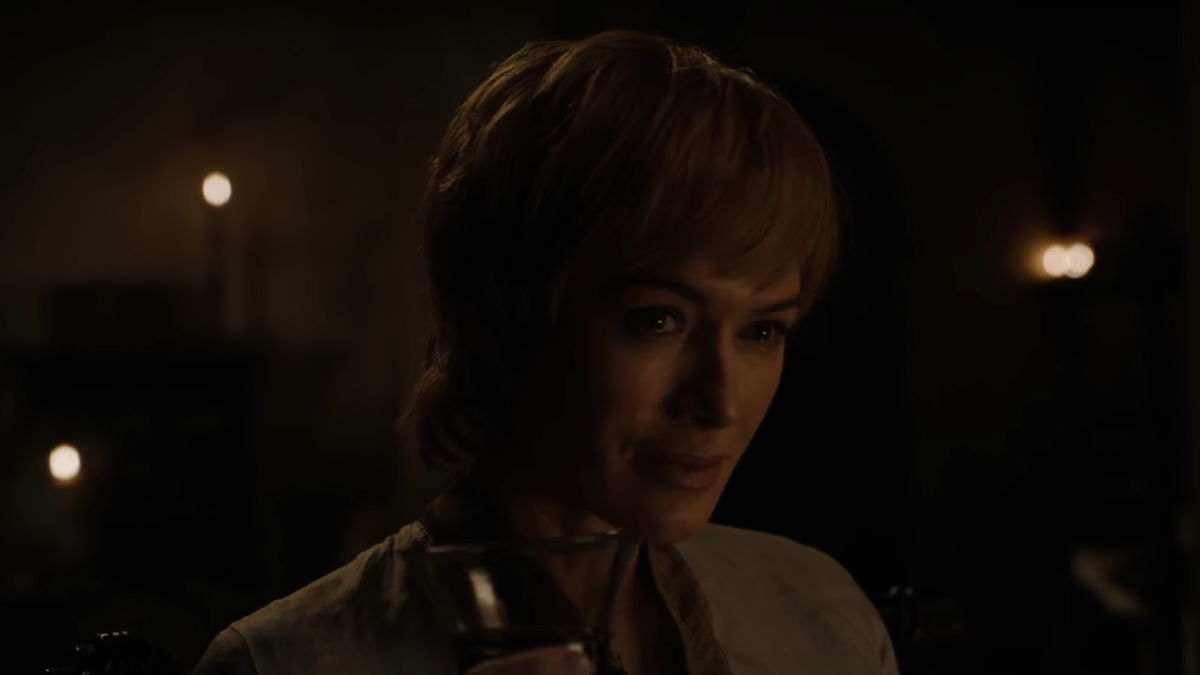 We wrap up with brief glimpses of all those on the side of the living (the good ones, that is), a reminder that this show includes huge dragons, and the decayed leg of a White Walker's horse. As the Night's King is now airborne, we'd have to guess that this is one of the other blue-eyed boys. So nothing to massively get our teeth into but an assertion that there's a hell of a lot of fighting to come as one of the most universally adored TV shows of the decade ramps up for its big finale. Roll on April 14th!