VENICE – Beautiful, unique, labyrinthine, oneiric and even a little spooky, Venice is the perfect backdrop for just about any type of story, from romantic comedies to thrillers. The city has been luring directors in for decades, tangling them up in its magical web with often disastrous results (hello, The Tourist, we are talking to you). Though often ill-used by filmmakers, Venice usually comes off looking great. Here's hoping the same will be true after its latest water-borne vicissitudes.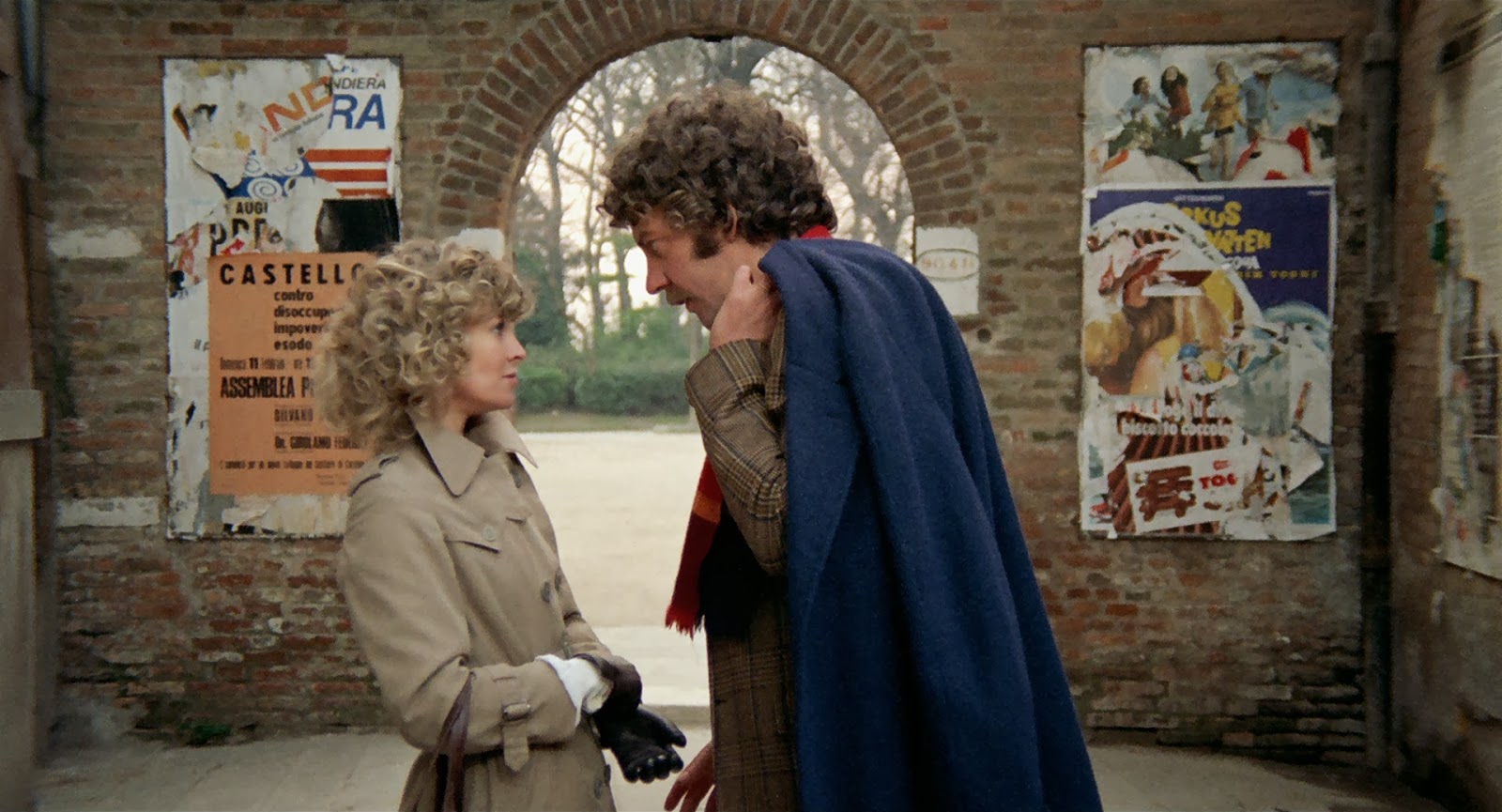 DON'T LOOK NOW – Nicholas Roeg came to Venice with Donald Sutherland and Julie Christie to make one of his most acclaimed films. It also includes one of cinema's most talked-about sex scenes with viewers still discussing the authenticity of Sutherland and Christie's incredibly intimate lovemaking. Based on Daphne Du Maurier's eponymous short story, the film follows the couple, John and Laura, as they grapple with grief after the death of their child while John works in the city on the Church of San Nicolò dei Mendicoli. It's a beautiful, haunting and harrowing film. (On a personal note, my daughter had a red duffle coat as a toddler, probably scarring visitors for life as she followed them down the narrow alleyways of the city.)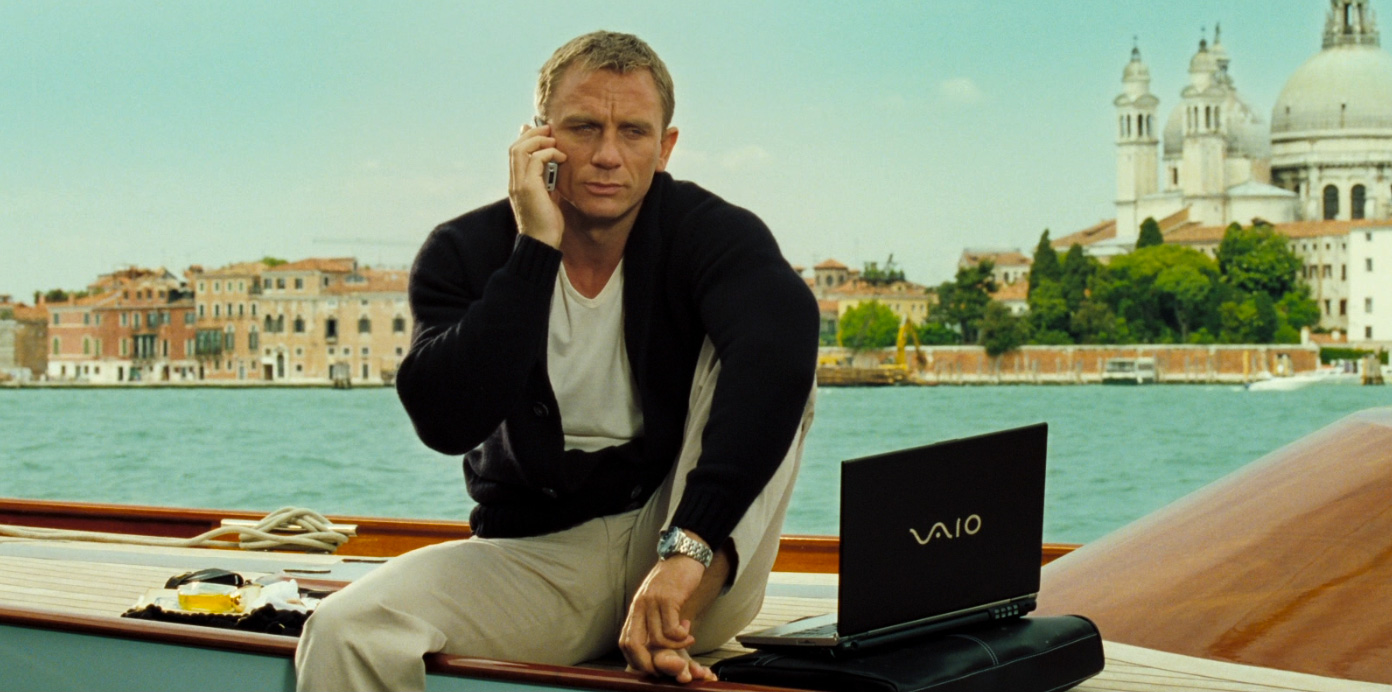 CASINO ROYALE – James Bond has visited Venice on many occasions: whether he's fighting with Rosa Klebb (Lotte Lenya) in a hotel room overlooking St Mark's Basin in From Russia with Love or smashing glass and slicing gondolas in two in Moonraker, Bond does so with aplomb. Yet it was in Martin Campbell's Casino Royale that Venice finally became a leading character in a Bond movie. We see characters racing through St Mark's Square, drowning in the Grand Canal, a medieval palazzo collapsing into the water and the romantic sight of Bond and his belle arriving in the city by yacht. Venice sparkles and glows throughout.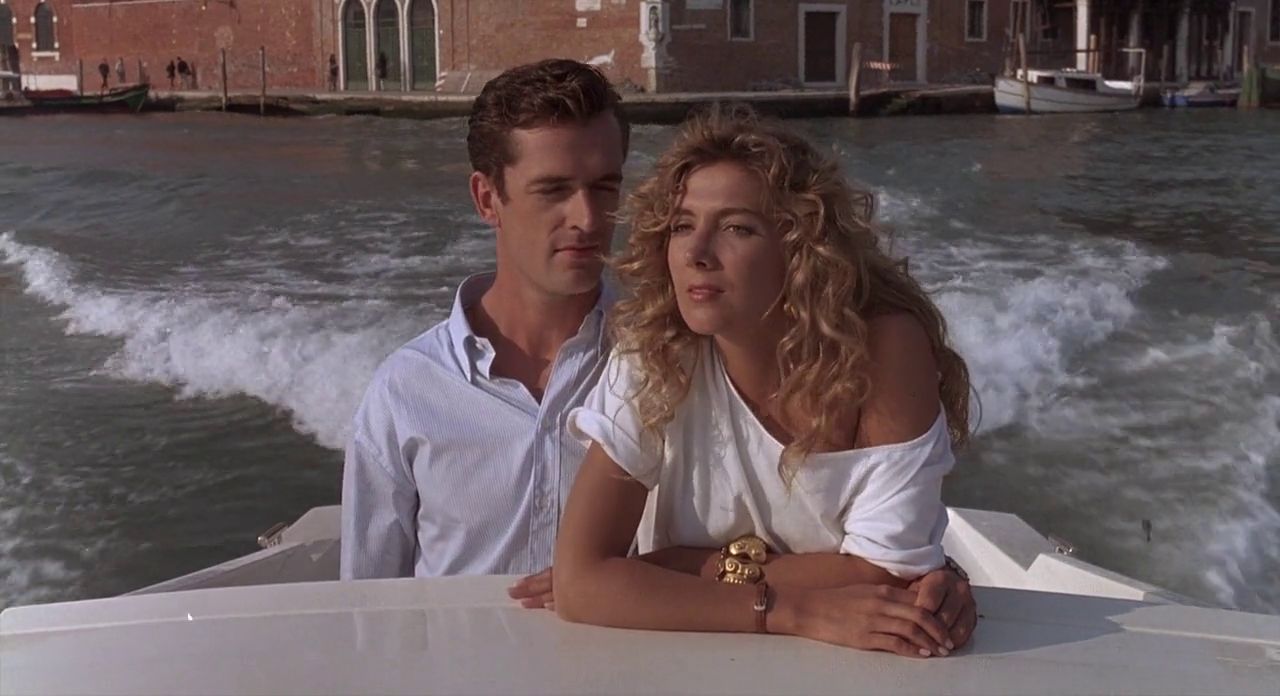 THE COMFORT OF STRANGERS – Based on Ian McEwan's novel, with a script by Harold Pinter and directed by Paul Schrader, this 1990 film starring Christopher Walken, Helen Mirren, Rupert Everett and Natasha Richardson sounds like cinematic gold. Alas, the film doesn't live up to its expectations. One reason for this is that sexy on the page often translates to silliness on the screen, with Walken and Mirren as the two predators coming across as slightly ridiculous villains, with Walken's performance strangely wooden – and not in the way you want in a sex movie. Everett and Richardson are lovely as the younger couple playing a sex game but way out of their league. Venice calmly basks in the hot sun or smoulders in the background, and even provides extra heat from its Murano glass furnaces, unconcerned and slightly bored by the shenanigans that it has seen so many times before.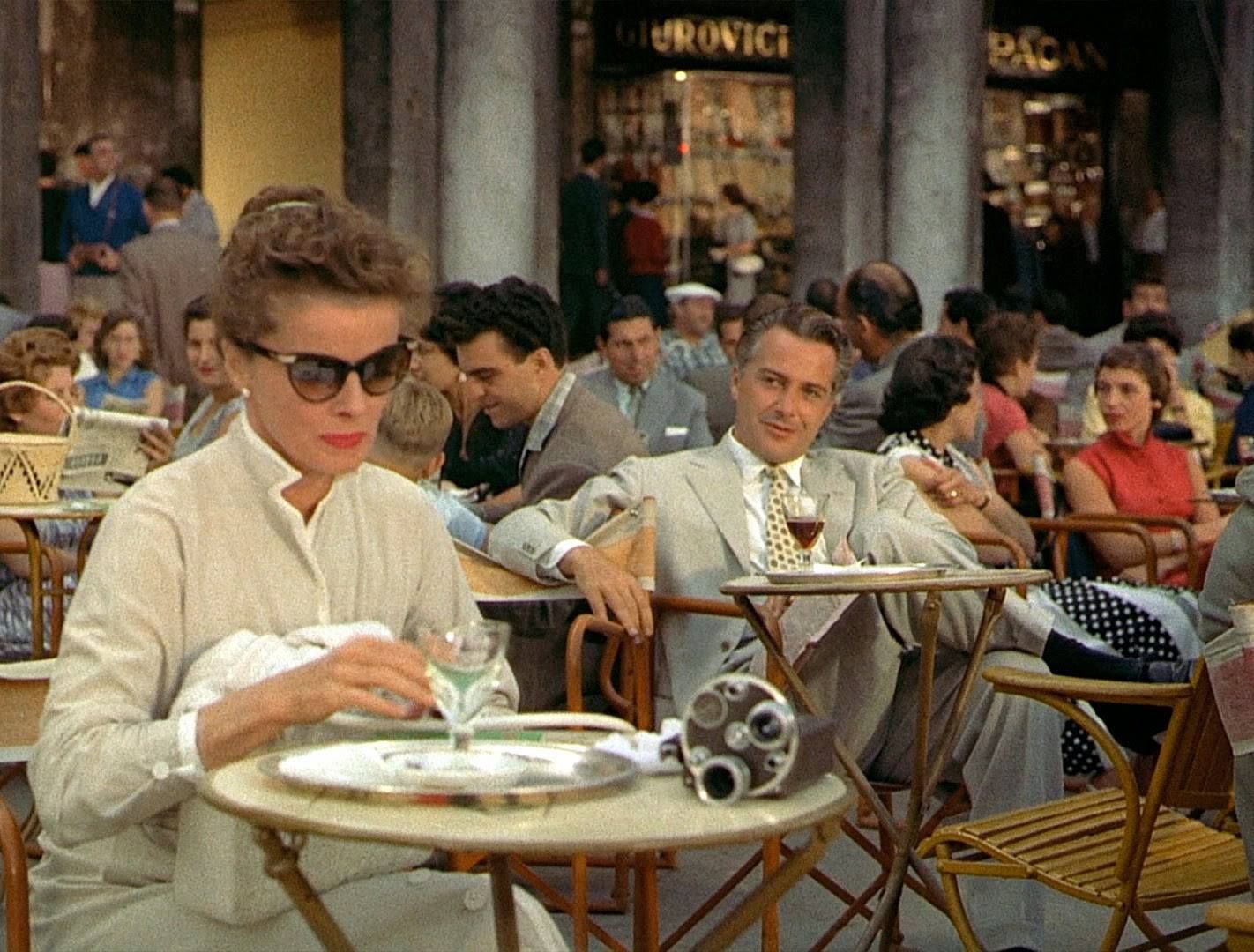 SUMMERTIME – David Lean is more famous for his more sweeping epic works (Lawrence of Arabia, Doctor Zhivago), but this charming 1955 story of a single woman of a certain age coming to Venice and falling in love with a married man is a little gem. Katharine Hepburn plays Jane, the spinster from Ohio who falls for Renato (Rossano Brazzi) on her Italian adventure. Backdrops include St Mark's Square (and how lovely it looks) and a more impoverished-looking island of Burano than the one we know today, but much of the action takes place in Renato's antique store in Campo San Barnaba, which is also the site of Jane's accidental swim in the canal. The final scene of the two at the train station may have a hint of Brief Encounter, but this is a much sunnier affair.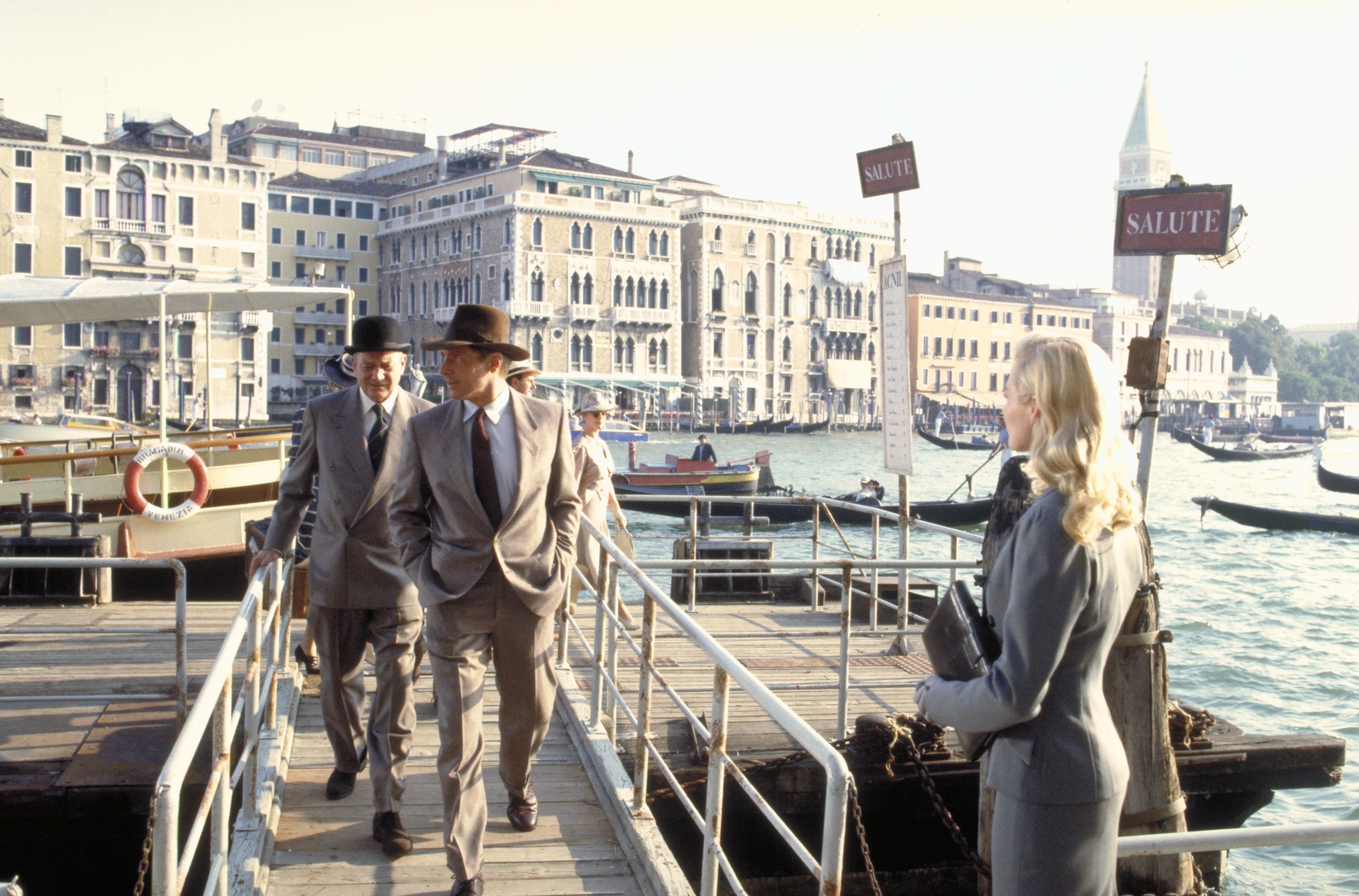 INDIANA JONES AND THE LAST CRUSADE – Campo San Barnaba shows up again in Steven Spielberg's fantastic adventure, starring Harrison Ford as the sexiest archaeologist known to humankind. Though Venetians laugh at the fact that he sets off in St Mark's Basilica and comes out of a drain on the other side of the Grand Canal, the geographical impossibilities of the main chase sequence are no less believable than the rest of the plot. But let's not let that get in the way of some wonderful old-school fun in which Spielberg makes excellent use of this most beautiful location with boat chases, singing gondoliers and churches and squares galore. 'Ah, Venice', sighs Indy blissfully, and well he might for he is in one of the loveliest and most unique cities in the world.