The trailer for new British film Strangeways Here We Come has just been released. But for any of you Smiths fans out there, beware: this is no documentary about the miserabilist band or their album of the same title (in fact, a missing comma after the first word is all that differentiates the film from the album). Instead, director Chris Green – who also wrote the screenplay – has conjured up a very British black comedy all about a murder.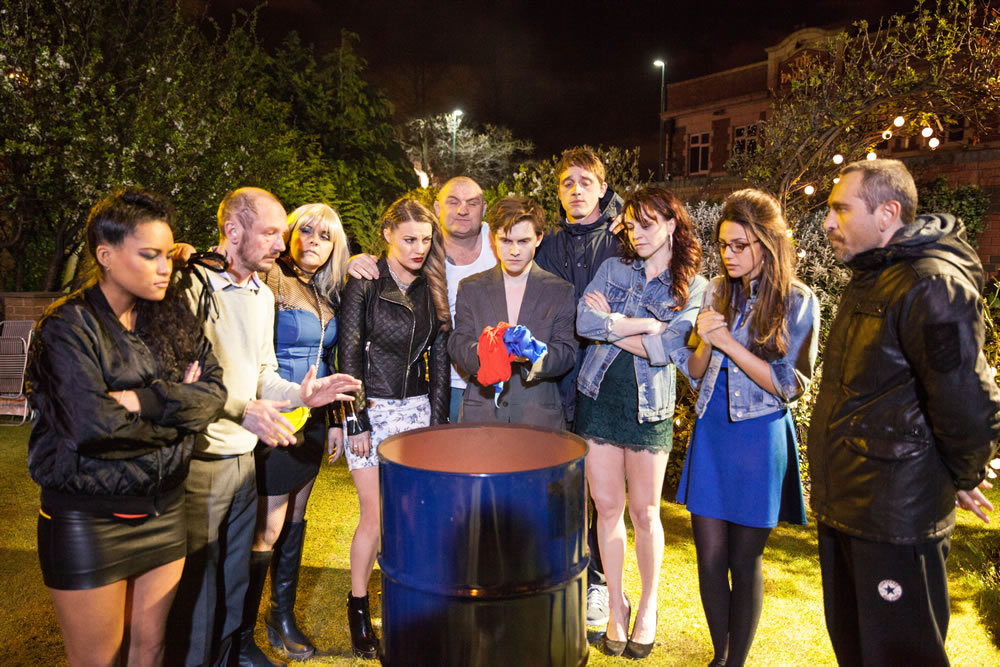 Set in Salford, the story focuses on a group of people living on the same street and in thrall to a local loan shark Danny Nolan (Stephen Lord). But this is no Raining Stones. When Demi (Michelle Keegan) knocks Danny off with a disco glitter ball, the tone is set for a comedy crime caper rather than a gritty socialist realist look at life in austerity Britain. And with Danny out of the picture – though his body is actually very much in this picture – the group seem to have eliminated one problem only to have created themselves a few more.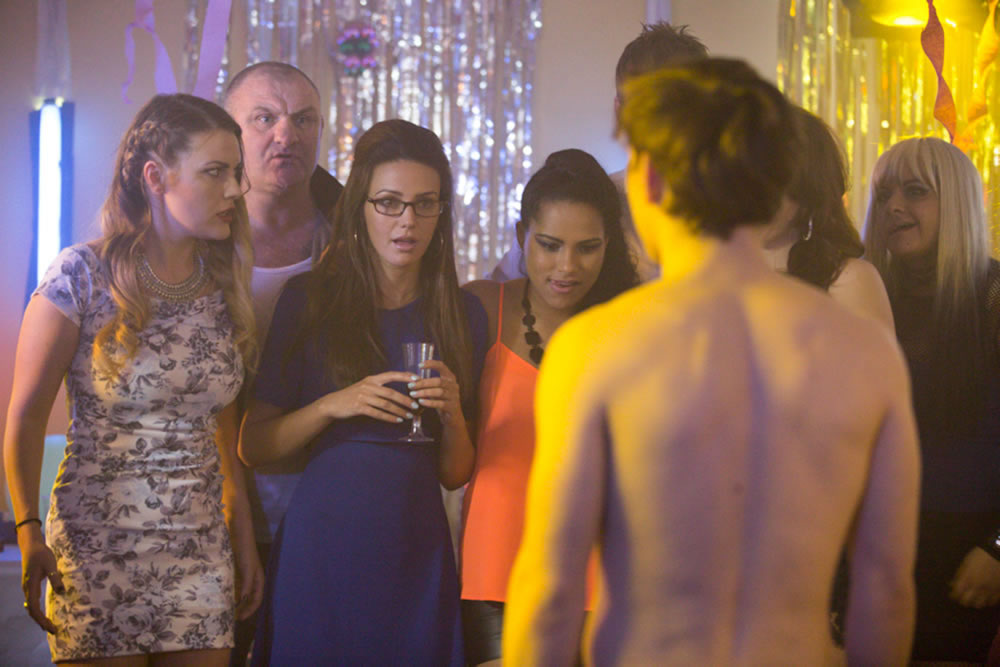 British comedies are full of similar tales of hapless ordinary folk involved in disreputable acts but for the greater good of their community (Whisky Galore and A Private Function spring to mind) although this film recalls more recent, grittier comedies such as Shameless, thanks to the Mancunian setting and the far from upright denizens portrayed. Like Shameless, this film wants you to root for its protagonists, despite their various shortcomings. The Brits love rooting for underdogs and this film channels that love of the underdog, with audiences expected to want this group of miscreants to get away with murder.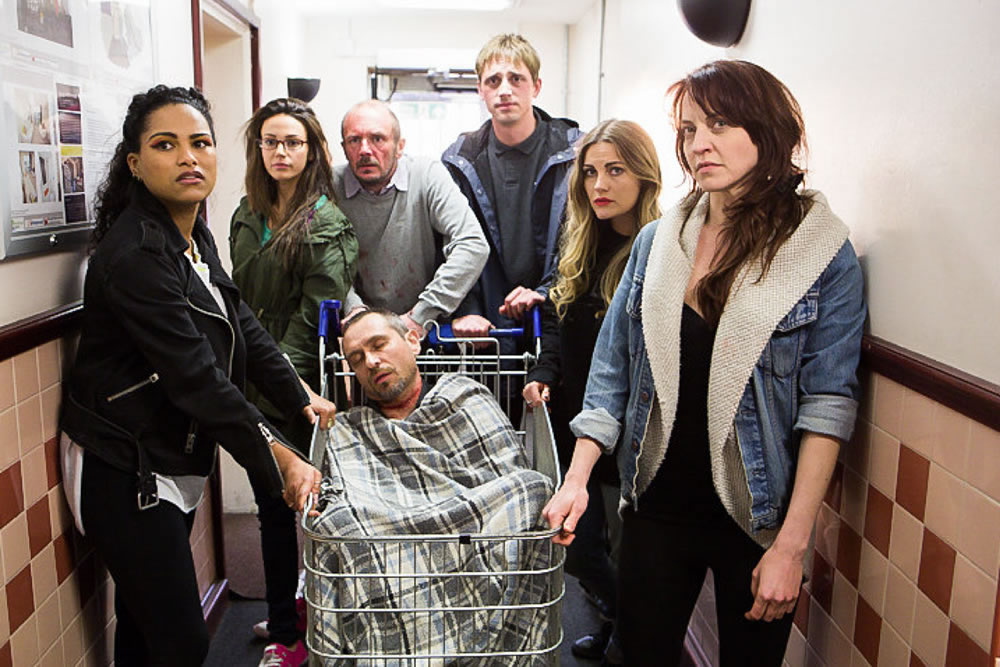 Chris Green's career has very much maintained a UK setting, with dramas such as Best Laid Plans and Desperate Measures on his writing CV. Here, though, Green has unleashed his inner comedic skills and, while the humour may be black, Strangeways Here We Come is very light and quick on its feet as it romps through the streets of Salford. Elaine Cassidy, who shot to fame in Felicia's Journey, gets to play the evil villain Steph, while a bevy of actors best known to British TV viewers, including James Foster (Shameless), make up the cast.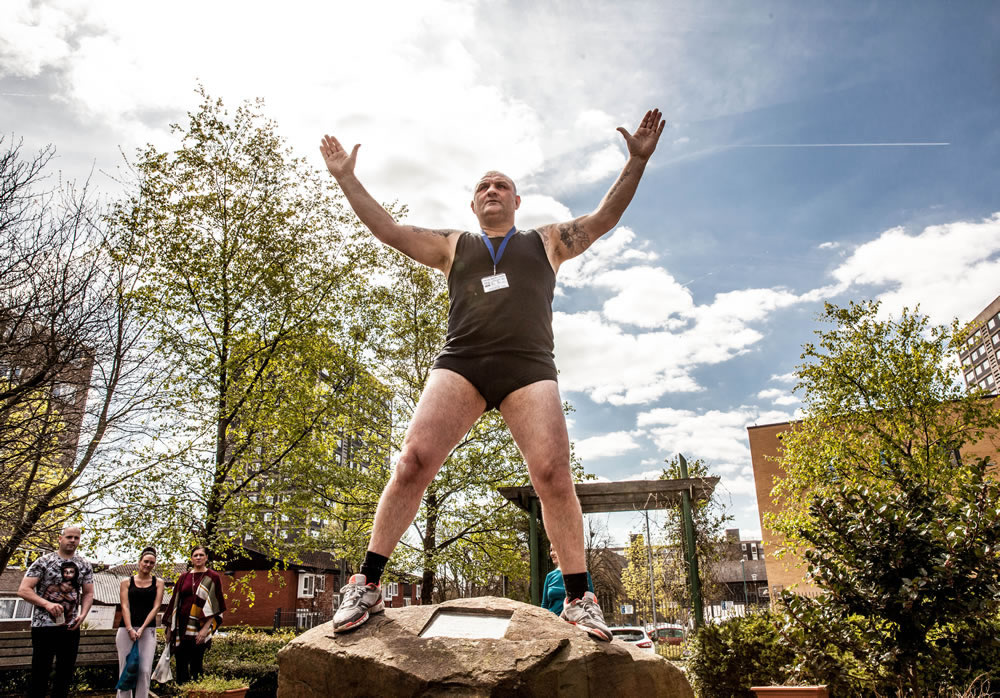 It's a nice touch to namecheck The Smiths' album for the band is one of Manchester's most famous exports, while Strangeways is not only an area in Manchester but also one of the UK's most notorious prisons. That prison saw an infamous riot in 1990 and this film promises to be a riotous affair itself.
Watch the trailer below: