Good news is hard to come by these days. One minute, the worst prime minister in UK history announces she's leaving. The next, the list of her potential replacements confirms that she won't be the worst for long. Thank whatever deity you kneel before for the one glimmer of light bestowed on us this week: Netflix are making a Between Two Ferns movie, due for release in September. For those of you who don't know what Between Two Ferns is, the Funny Or Die web series boasts a ridiculously simple and effective premise: Zach Galifianakis interviews celebrities while sitting between two ferns.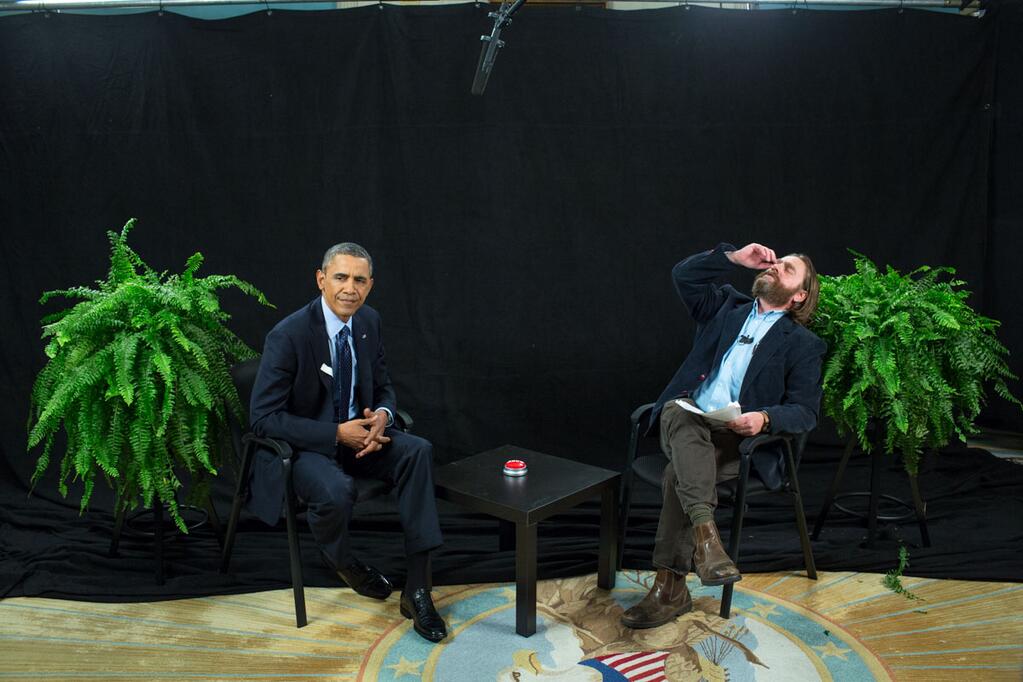 Now, maybe that's a tad over-simplified, as even the briefest experience of the show will reveal. What happens over the course of these interviews consists mainly of Galifianakis being as obnoxious, offensive and off-putting as any interviewer this side of Dennis Pennis. The guests are undoubtedly in on the joke – to a degree – but that didn't stop Galifiankis stopping his Sean Penn interview early because he became convinced that Penn was about to deck him.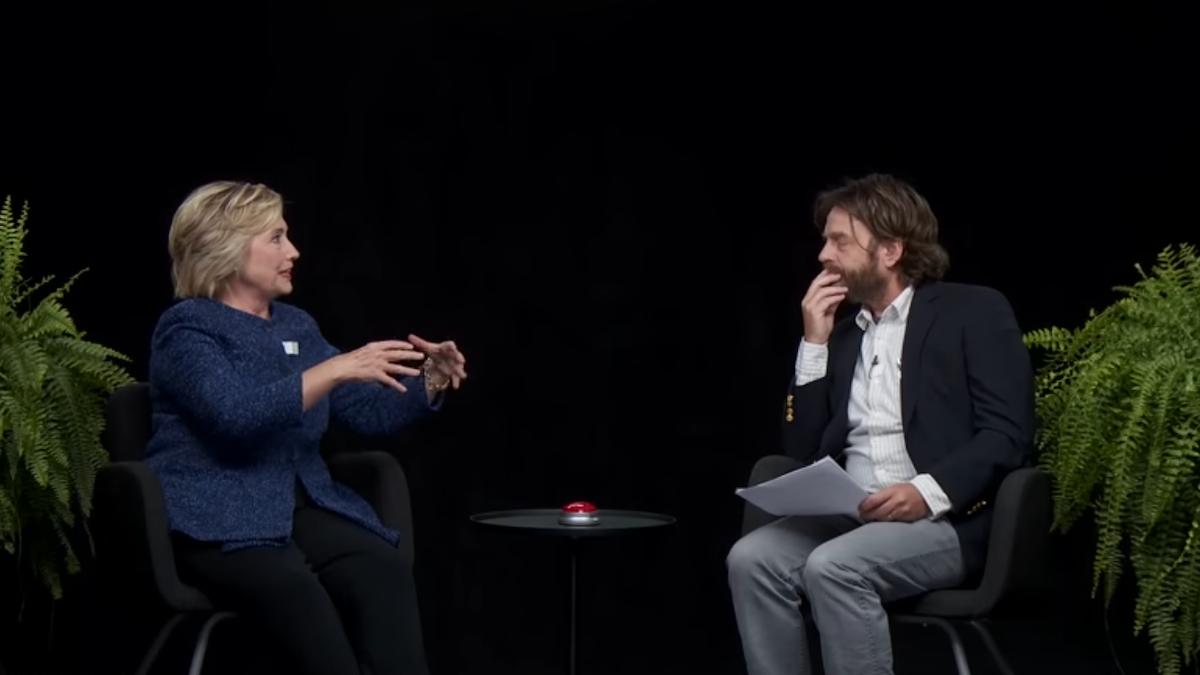 Galifiankis revealed a few details about the upcoming movie while taking part in a live version of David Letterman's My Next Guest Needs No Introduction. One key detail was the fact that Letterman is involved as a co-star, which makes this thing sound all the more wonderful. Another exciting titbit is that Scott Aukerman (co-writer of the original web series, as well as Mr Show and Comedy Bang! Bang!) is also involved as co-writer. Galifiankis confirmed that the movie will feature some of the infamous interviews, but will mainly be about the fictional public access channel that hosts the series.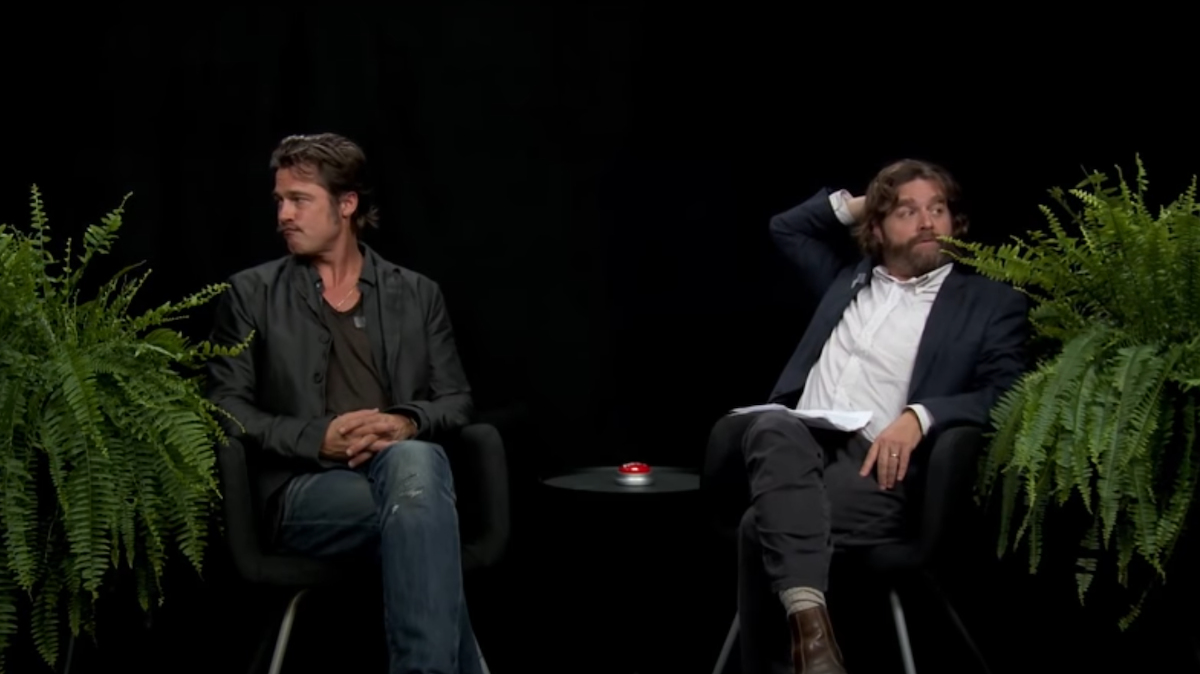 The movie lands on Netflix on 20 September but there's still no word yet as to whether or not Zach's twin brother Seth will make an appearance. All this excitement has got us rewatching old episodes and ruminating on our favourites…
Zach gets pwnd by Barack
"Did you shave your V for Vagina?"
"This is the point in the film where the monkey grabs the frog to suck on its genitals"
Sean Penn is NOT amused
"Of all the art projects you've done, what has made people roll their eyes the hardest?"