Look at all that beautiful summer sunshine, battling its way through chinks in the curtain. Feel the warmth as it permeates your dark room and calls you to venture outside and breathe the air. Hear the laughter of humankind as the people flock together to lounge on the grass or drink in sun-dappled beer gardens. Can you feel it? Can you hear it? Well, get a blackout blind and turn up the volume, because we've got TV to watch.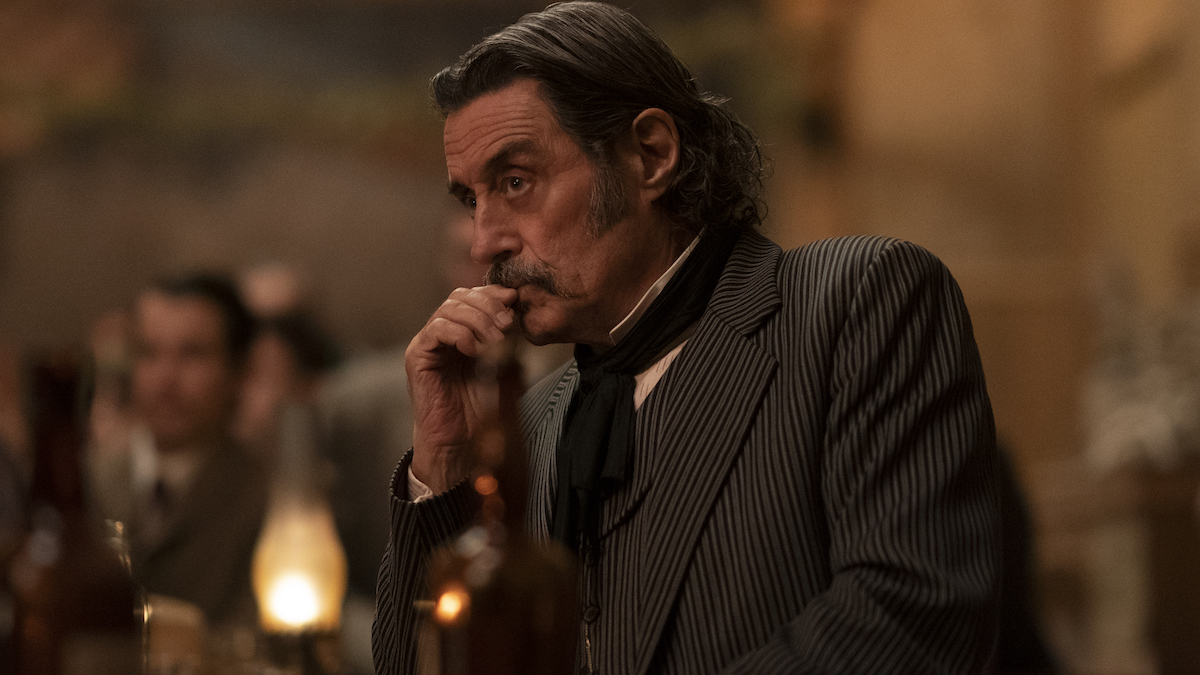 CHERNOBYL (HBO/Sky Atlantic, 6 May) – The summer kicks off with something decidedly bleak: HBO's five-part miniseries Chernobyl, which examines how the deadly nuclear accident occurred and the effect it had on the surrounding community. We've all got a pretty good idea how that panned out so don't be expecting many happy endings here. Jared Harris, Stellan Skarsgård, Emily Watson and Barry Keoghan star.
MY DAD WROTE A PORNO (HBO/Sky Atlantic, 16 May) – If you haven't listened to Jamie Morton's podcast (which is about what it says it's about: Morton's dad's secret erotic novel), then go and listen to it immediately. It's one of the funniest things you can stick in your ears. Morton and his co-casters Alice Levine and James Cooper have taken their podcast to the live arena (London's Roundhouse) and HBO and Sky Atlantic are showing it on 16 May. Empty your bladder in advance.
ARCHER: 1999 (FXX, 29 May) – Credit to Matt Reed. Once he realised that Archer's life as a spy spoof was running out of steam, he immediately began switching things up, with varying degrees of success. Last season's island adventure was a high point, but Archer in space has even more potential, especially with Pam as a giant space gorilla type thing. Expect sly references to every sci-fi film ever made and enough innuendo to stuff up a black hole. Phrasing!
GOOD OMENS (Amazon Prime, 31 May) – Amazon's last foray into the weird world of Neil Gaiman was the less-than-successful American Gods, a curious show that never quite delivered on the promise of Gaiman, Bryan Fuller and Ian McShane working together. Good Omens, based on Gaiman's novel co-written with Terry Pratchett, bodes better. For one, there's that incredible cast: Michael Sheen, David Tennant, Jon Hamm, Brian Cox, Frances McDormand, Benedict Cumberbatch, Adria Arjona, the list goes on and on.
DEADWOOD (HBO/Sky Atlantic, 31 May) ­– It's highly unlikely that a word exists in the English language that's capable of describing our excitement about this one. It's been over a decade since we last visited the Black Hills of South Dakota, departing with George Ambrose Hearst's (Gerald McRaney) assurances of vengeance ringing in our ears. Finally, David Milch and his town full of reprobates, drunks, villains and gunfighters are back… and so is Hearst. The fallout is sure to be brutal, but you wouldn't expect any less from Milch.
WHEN THEY SEE US (Netflix, 31 May) – Brace yourself for a busy weekend of TV at the end of the month! When They See Us revisits the story of the Central Park Five, five young black and Hispanic men accused of raping a jogger in Central Park in the 80s. Ava DuVernay writes, directs and produces this dramatizing of the events, ensuring that it will be anything but a lurid true-crime story and more an unflinching examination of the inherent racial bias within the American justice system.