Amazing Grace is not your typical documentary. There are no talking head interviews, behind-the-scenes footage, or montage sequences. Instead, it's just a chance to see Aretha Franklin recording her renowned gospel album of the same name, at the New Bethel Baptist Church in 1972. Yet what transpires is mesmerising, an immersive, moving piece of cinema that keep you compelled from the first note to the last. Not many performances would have this ability to enrapture an audience quite like Aretha, and ever since seeing the film all we've done is listen to her catalogue of hits. So we're sharing them with you, in Hot Corn's definitive collection of the very best of the Queen of Soul, including, we hope, some tracks you may not have heard before.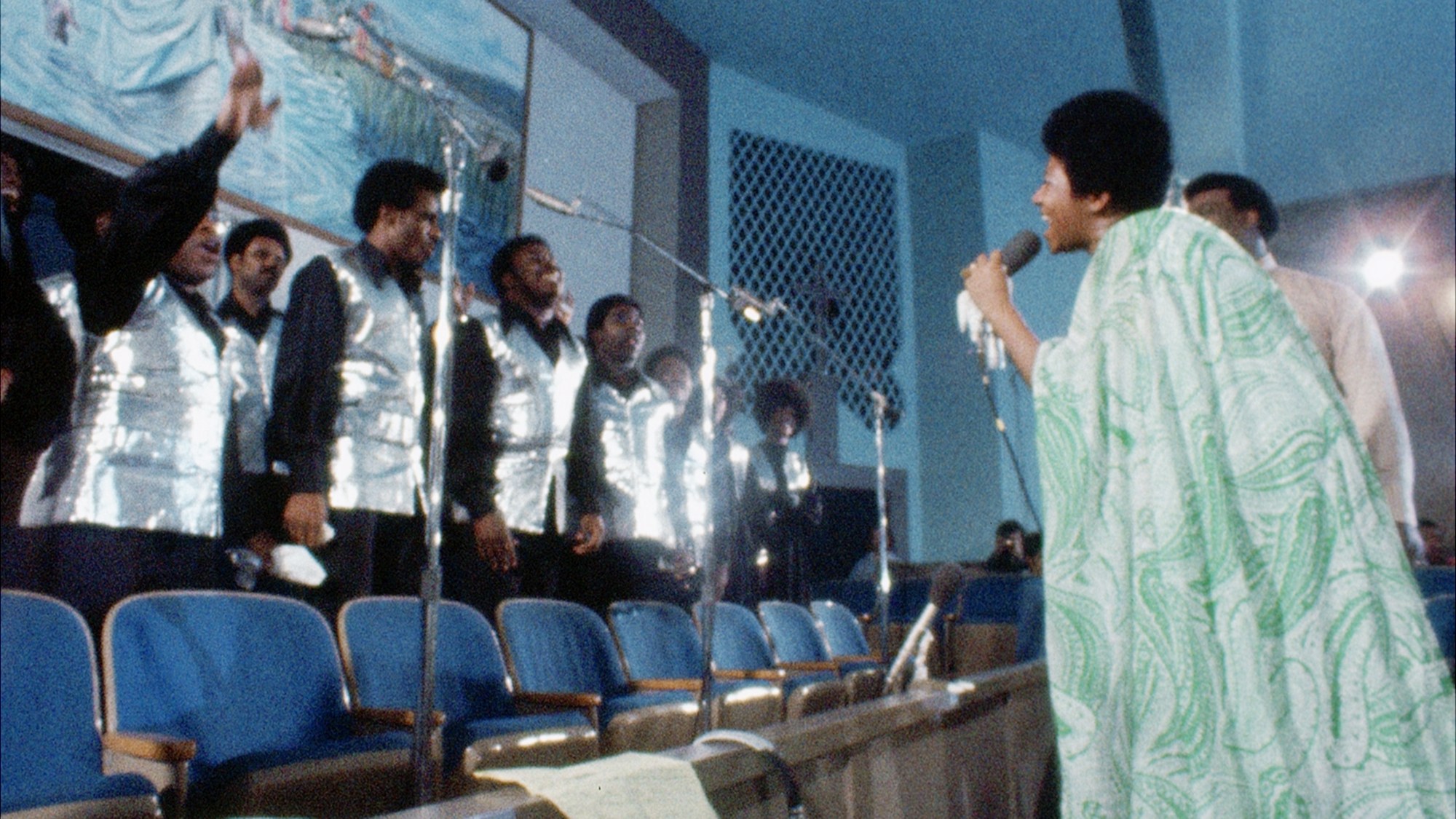 I Say a Little Prayer (1968) – So Burt Bacharach and Hal David write this classic song in 1967 for frequent collaborator Dionne Warwick, and yet it's a version you may never have actually listened to. For such is the sheer talent and allure of Franklin, it was her cover version only a year later that we all know so well. Adding her own unique touch to proceedings, we're left with a slowed-down, more soulful approach, and while there may be more emphasis on the indelible piano work, not to mention the prominence of backing vocalists The Sweet Inspirations, it's only Aretha we can truly hear.

Never Let Me Go (1967) – Another cover version (though it's hard to tell given how much Franklin makes these tracks her own), the original was first recorded by blues singer Johnny Ace, but lacks that smooth, almost meditative feel that comes with Franklin's voice, that feels like you've just stumbled into a small basement jazz bar in New York. Again her version appears to be slower, but really it's just played at her own pace, as you almost feel like the band just have to go along with whatever tempo and speed she feels in the moment.

Think (1968) – Here's one immortalised into musical cinema history, as while first recorded 12 years prior, it's most famous outing arrived in The Blues Brothers, in arguably the film's most iconic scene, as Franklin works as a waitress in a diner only to burst into song, with one helluva dance sequence to boot. Franklin co-penned this one with husband and manager Teddy White, and while originally about freedom for women, given the song's release came only a month after the assassination of Martin Luther King, the chimes of "freedom" within this track enriched it with a greater meaning, evoking one of King's most famous quotes.

You Made Me Love You (1962) – Featuring on only her second album, at the very early stages of her career, this is a track that perfectly encapsulated the period of time, just before her tracks grew to be more guitar based and politically charged, this is a more stripped back endeavour, with just her voice and a piano accompaniment. Though there were surefire signs of that was to come when it comes to her vocal range, honestly – wait until 1.52 minutes on the track, what she does with her voice is unbelievable. She feels this song, one about resentment in love, as though blaming somebody for making you fall for them, and the ongoing pain that is caused. And boy can you tell.

(You Make Me Feel Like) A Natural Woman (1968) – This one comes with the Carole King touch, who co-wrote the song with Gerry Goffin, though there's a third person credited on the track, as producer Jerry Wexler was said to have shouted at King, out of his car window when driving past, that he wanted a 'natural woman' song for Aretha's next album. And this was the outcome. It's such a wonderful song it even makes me feel like a natural woman.

One Step Ahead (1965) – Unless you're a Mos Def fan – who sampled this in his track Ms. Fat Booty – you may have first heard this song in Moonlight, in the beautiful final chapter when our protagonist meets his old school friend in a diner. It's not 'the' song in this scene, as he plays Hello Stranger by Barbara Lewis, but if you listen closely you can hear it in the background moments before, and this wouldn't have been an accident by Barry Jenkins, who has excellent taste in music. So if you don't take our word for it, take his. If only for the final moments when she says, 'one step ahead is a step too far away from you', over, and over again.

Chain of Fools (1968) – In what was a different musical landscape in 1960s, songs were often written with certain musicians in mind, and subsequently distributed elsewhere. Legend has it that To Love Somebody was written by the Bee Gees for Otis Redding, only to fall in the lap of Nina Simone. Well, poor Otis missed out another classic with this one too, for Chain of Fools had initially been intended for him. Producer Jerry Wexler had other ideas however, and felt it was best suited to Franklin's talents. The enormity of her voice and the passion within suggests he made a good call, which ironically may be attributed to the death of Redding, a dear friend of Franklin's who died not long before she recorded this classic.
Amazing Grace is out in cinemas now