ROTTERDAM – Just one day into the Rotterdam festival and a strong contender for a prize drunkenly raises its head: Venezuelan director Jorge Thielen Armand's fabulous La Fortaleza follows the vicissitudes of a man and a country. As Venezuela reels from the riots on its capital's streets, we watch Roque reeling from his own self-induced conflicts, both internal and external, as he battles with the demon drink in this incredible semi-autobiographical feature.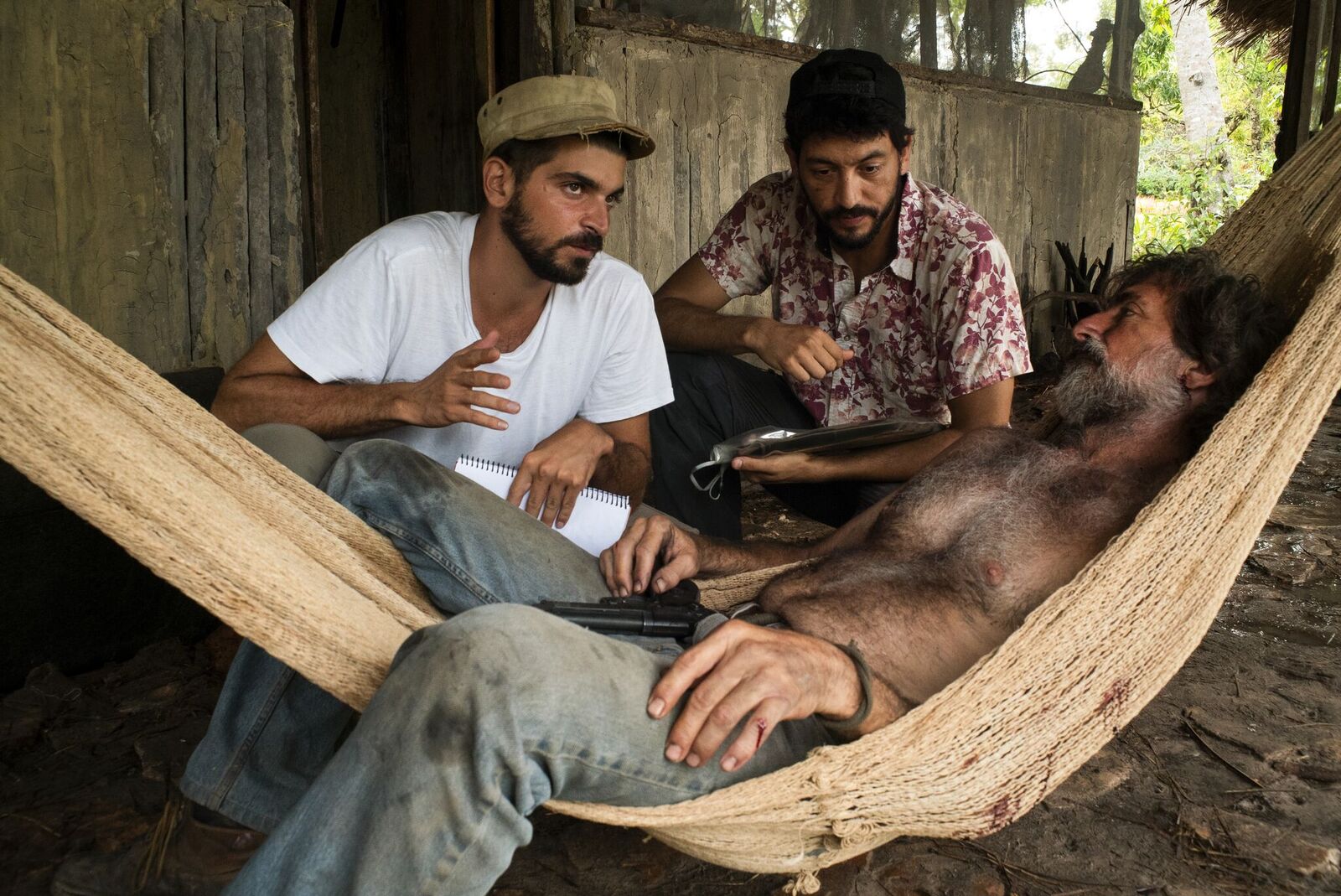 The film opens with a car crash, which is apt, seeing as the driver is a bit of a car crash himself. Roque (played magnificently by Armand's father, Roque Thielen) bloodily extricates himself from the wreck and heads home to mum and dad, with whom he's been living. It turns out the car belonged to his mother and this is the last straw for the long-suffering parents. Middle-aged Roque is finally turfed out of the parental home, from whence he embarks on a journey up the Amazon to an abandoned holiday lodge. His aim is to smarten the place up, but in order to do so he needs to make some quick cash. In that neck of the woods, the way to make money is to work in the illegal gold mines run by Colombian guerillas.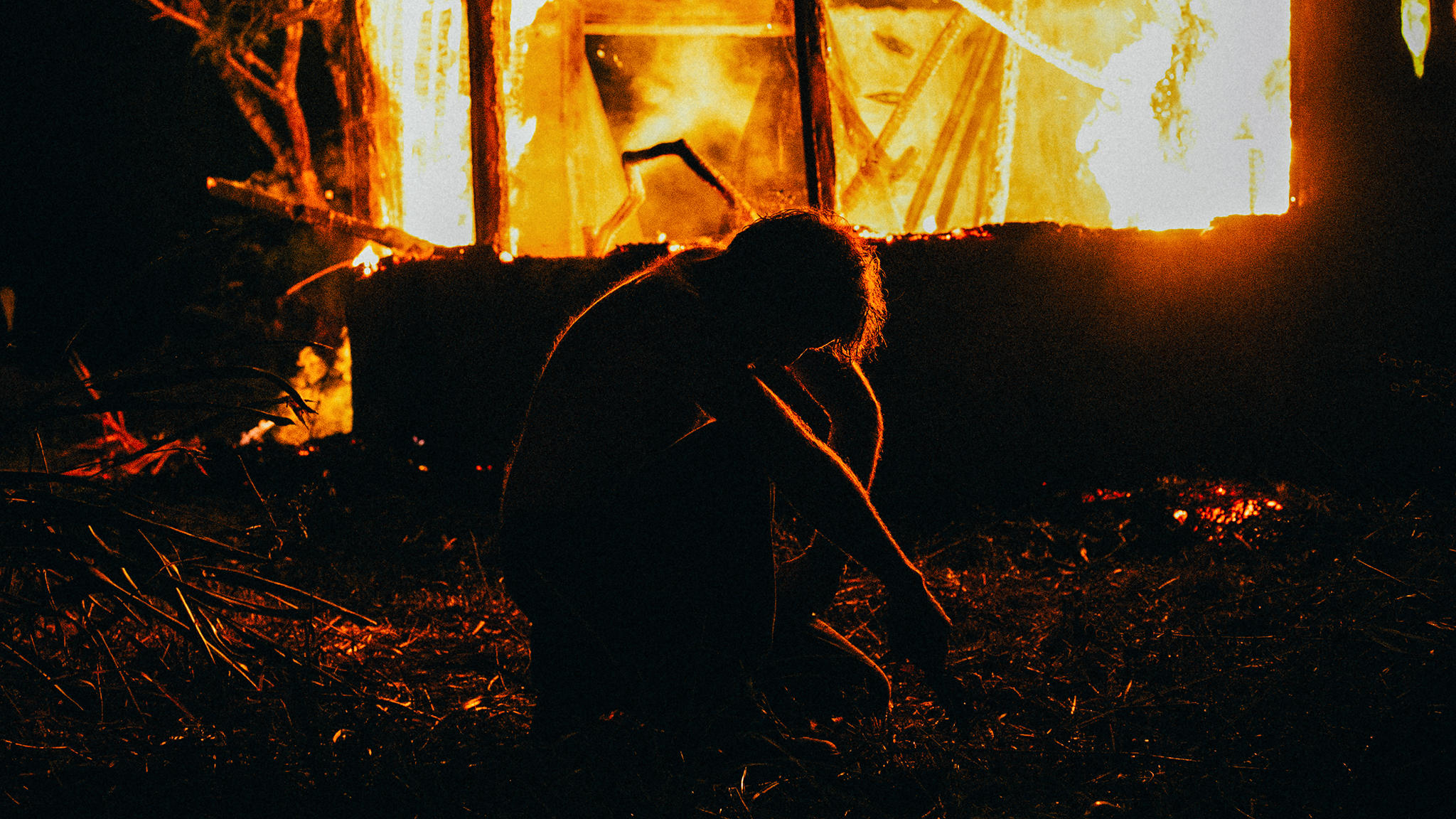 Roque spends much of his time between either toiling at the mine or on his property and completely losing his shit when he hits the rum. One minute he's chopping timber and the next he is leaving ranting messages that veer between lovingness and downright abuse. We see Roque wallowing in mud and self-pity, then working, then drinking and whoring, then bathing in a cycle of abasement, purification and penance that seems impossible for him to break. All of this is done against a backdrop of immense beauty: the lush and impenetrable landscape («The branches, the branches!») being ravaged by those in search of gold. And of course it is gold, the gleaming filthy lucre that is literally poisoning the land. Mercury is used in moderation, but it still kills the wildlife and blinds the human population. Yet the miners are blinded to the damage they are doing by the promise of glistering gold, poisoning the very water they need to survive. Roque comments that life is expensive in the jungle, everything bought and sold in grammes and ounces, but human life – at least out in the Amazon – is cheap.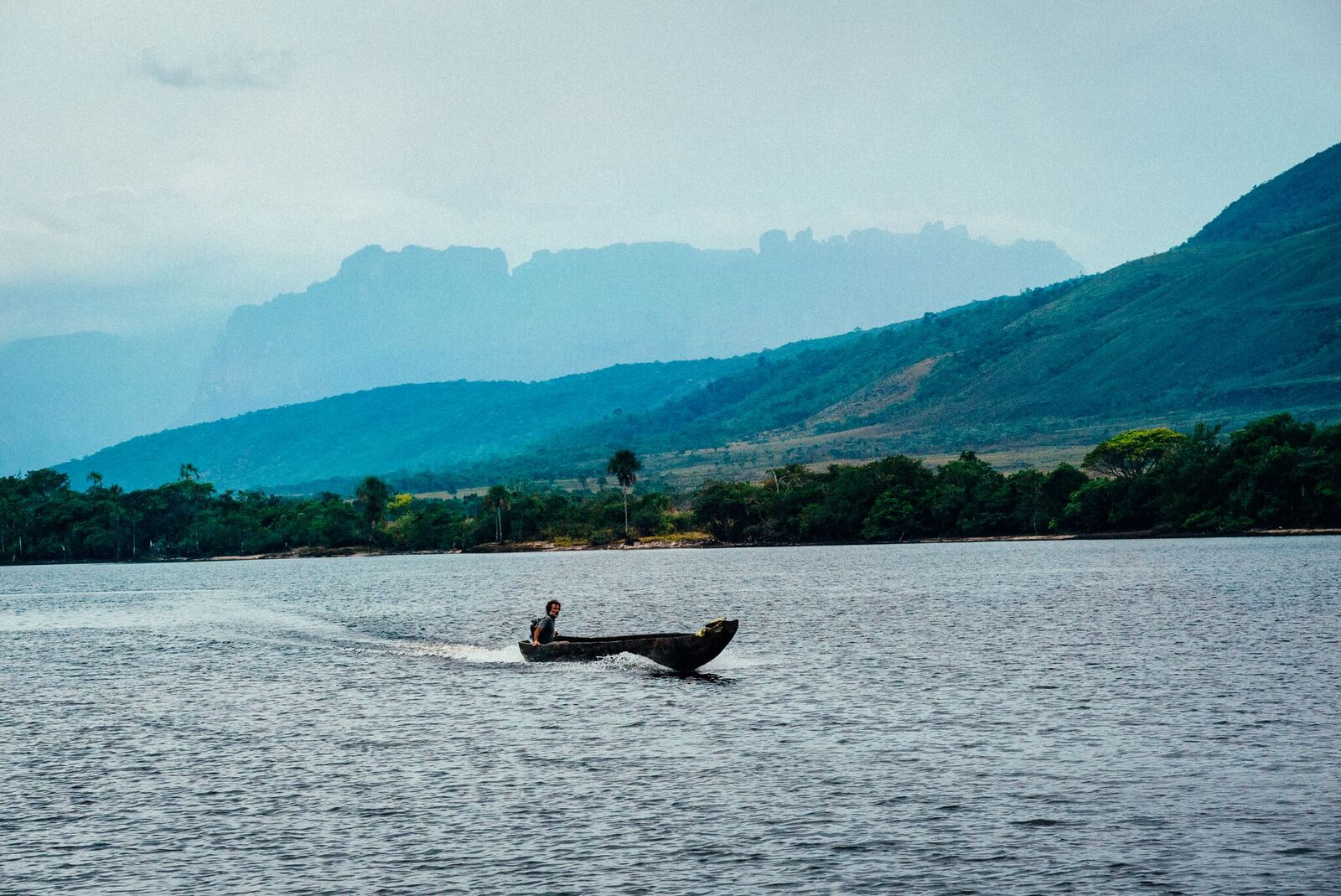 Thielen Armand has once again teamed up with cinematographer Rodrigo Michelangeli (who worked with him on the brilliant La Soledad) and they have created incredible images: a scene as simple as Roque bathing in a pool of water or smoking on a balcony is filled with depth and colour and beauty. The director has also teamed up with actors who are friends of his father's: there's Yoni Naranjo, a fisherman in real life, who plays a miner, while his niece Leudys – a cook working in the gold mines – plays Roque's love interest. All the performances shine, but I would love to know more about the process on set between father and son as Thielen Armand asked his father to delve deeper and deeper into the darkest memories of his time out – and out of it – in the Amazon jungle. One sense a touch of malice on the director's part in making his father reach those depths, but the result is a dazzling and utterly compelling central performance.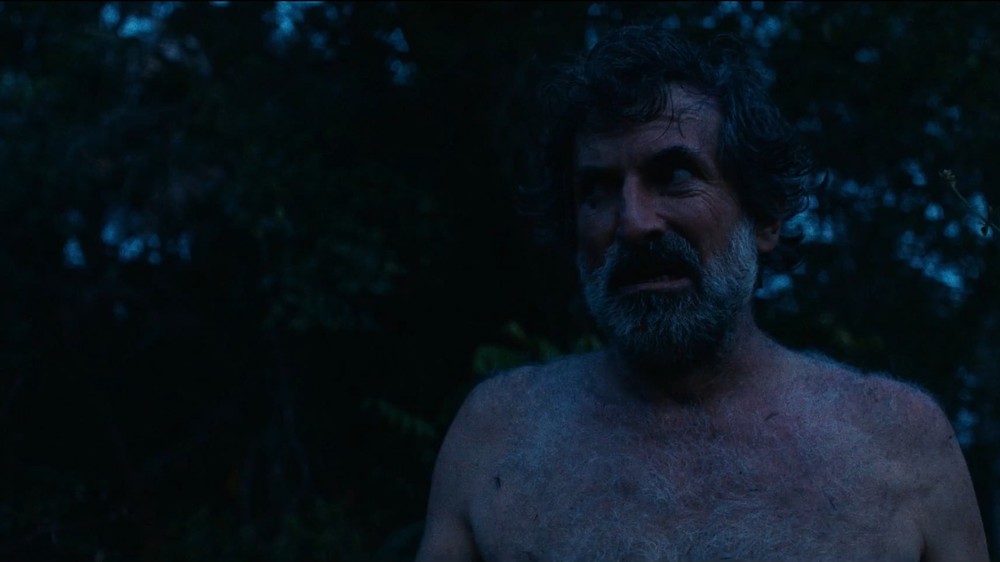 It would be easy to make comparisons to films such as Fitzcarraldo or Apocalypse Now, and more recently Monos, with their depictions of madness in the jungle, and it's true that Roque Thielen gives Klaus Kinski a run for his money as the unhinged lead, yet the film has perhaps more in common with Honey Boy: both films were scripted by young men whose relationships with their fathers were damaged (Shia LaBeouf in the case of Honey Boy) and both men have used their filmmaking to reconcile with their estranged father and better comprehend them. The film ends with a declaration of love and a sense that everything – even the most heinous crimes a parent can commit – can be forgiven and understood. It is also a declaration of love for his ravaged and decimated country.