As we approach 27 January, the date many countries commemorate the Holocaust, TV channels start getting cluttered with a small, but excellent array of films about the Shoah. Most popular of those on offer are undoubtedly Schindler's List, Steven Spielberg's masterful black-and-white telling of Oskar Schindler's story, Roman Polanski's superlative The Pianist, which boasts a superb central performance from Adrien Brody, and Roberto Benigni's Life is Beautiful (which didn't work for me, but is beloved by many). However, if you're after some different stories about the Holocaust, here are a handful of films that should definitely be on your viewing list.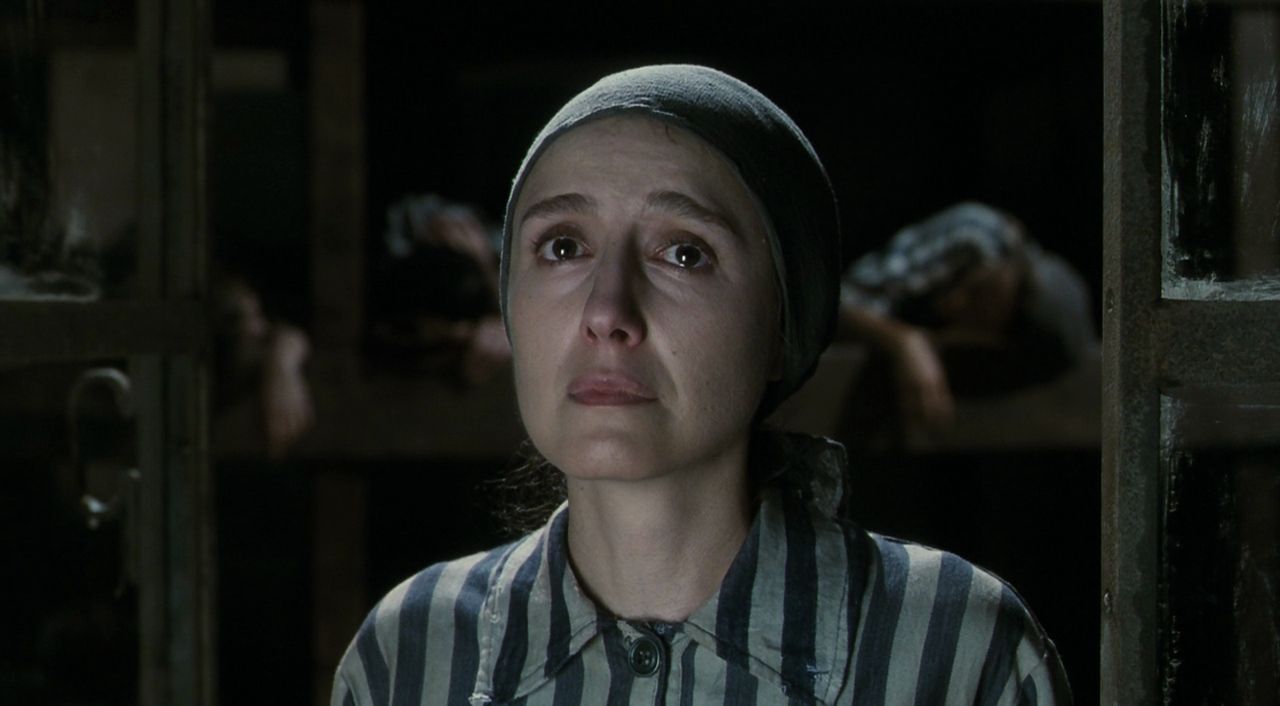 IDA Another great black-and-white film about the Holocaust set in Poland is Pawel Pawlikowski's stunningly beautiful Ida. Set in 1962, it follows a young woman, the eponymous Ida (a remarkable debut by Agata Trzebuchowska) about to embark on life as a Catholic nun. Before she can take her vows, the orphan (whose parents perished in the war) is directed to her aunt, who informs her of her Jewish identity. Thus begins a road trip as the women set off in search of their family history. Just 80 minutes long and with a sparse dialogue, Pawlikowski manages to pack so much into his film: questions of identity and sexuality, religion and freedom, as well a country's shameful and hidden history, are themes the director investigates in this beautifully shot feature about a woman's search for where she came from and who she wants to be. This film was a harbinger for the director's acclaimed Cold War and follows a tradition of immersive, exquisite filmmaking by Polish auteurs.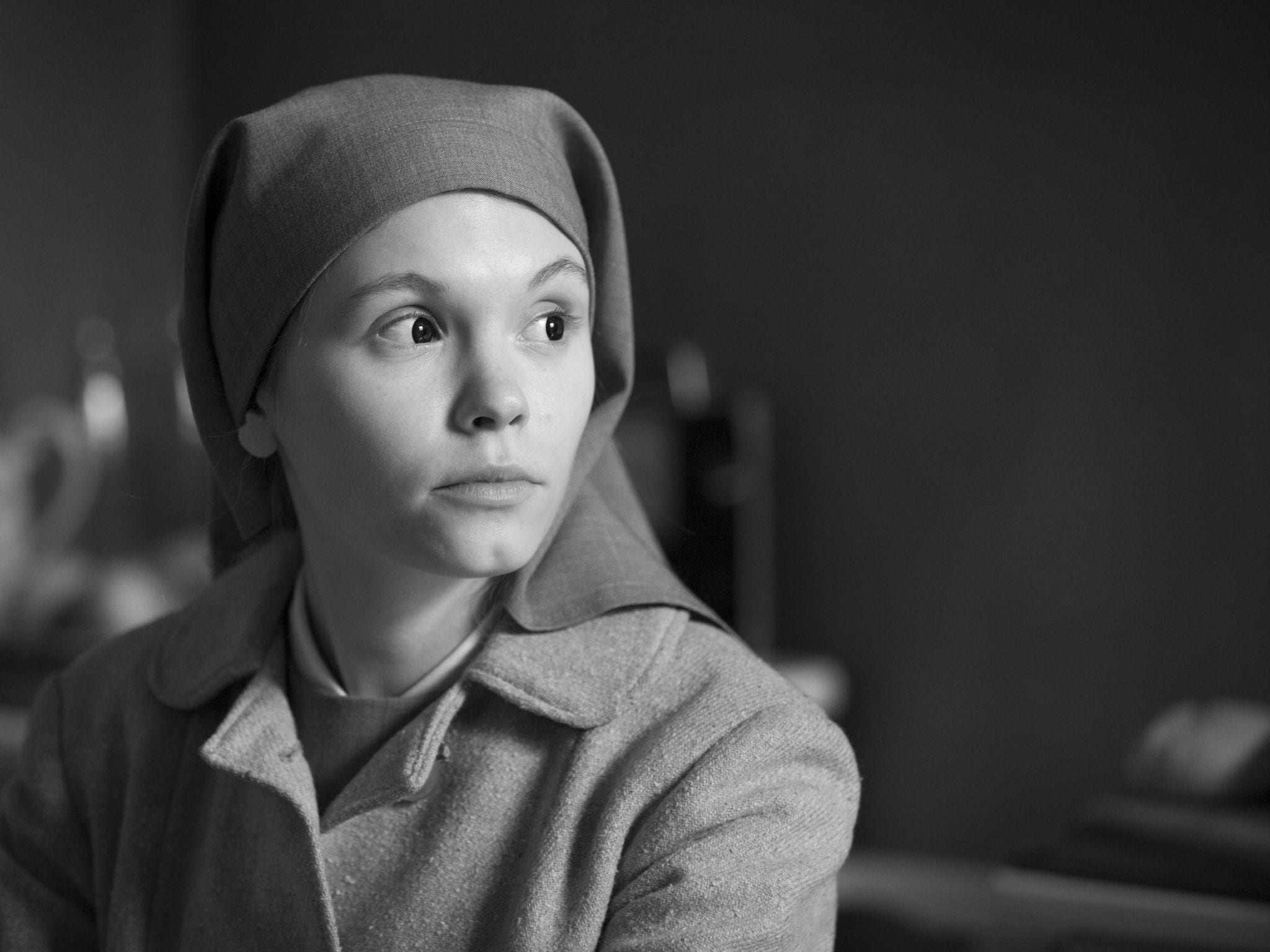 EVERYTHING IS ILLUMINATED You can count comedies about the Holocaust on the fingers of one hand, but Everything Is Illuminated is one of them. Based on Jonathan Safran Foer's autobiographical novel recounting how the author (Elijah Wood, whose baby blues are rendered more wide-eyed thanks to his glasses) journeys to Ukraine to discover more about his grandfather's story, the film offers such gems as his Ukrainian hip-hop-obsessed guide, Alex (Eugene Hutz), Alex's 'blind' grandfather (Boris Leskin) and Sammy Davis Jr Jr, grandpa's deranged guide dog, beautifully translated as the 'seeing-eye bitch'. After being led on a bit of a wild goose chase, the trio of men (plus dog) reach Trochenbrod, the site of mass killings by Ukrainian Auxiliary Police on behalf of the Nazis and where Jonathan's grandfather was saved. The film is hilarious, thanks mainly to Alex's translation capabilities and Jonathan's vegetarianism, but is also beautiful and surprising. Boasting a fantastic soundtrack, this was an impressive directorial and screenwriting debut for Liev Schreiber that deserves multiple viewings.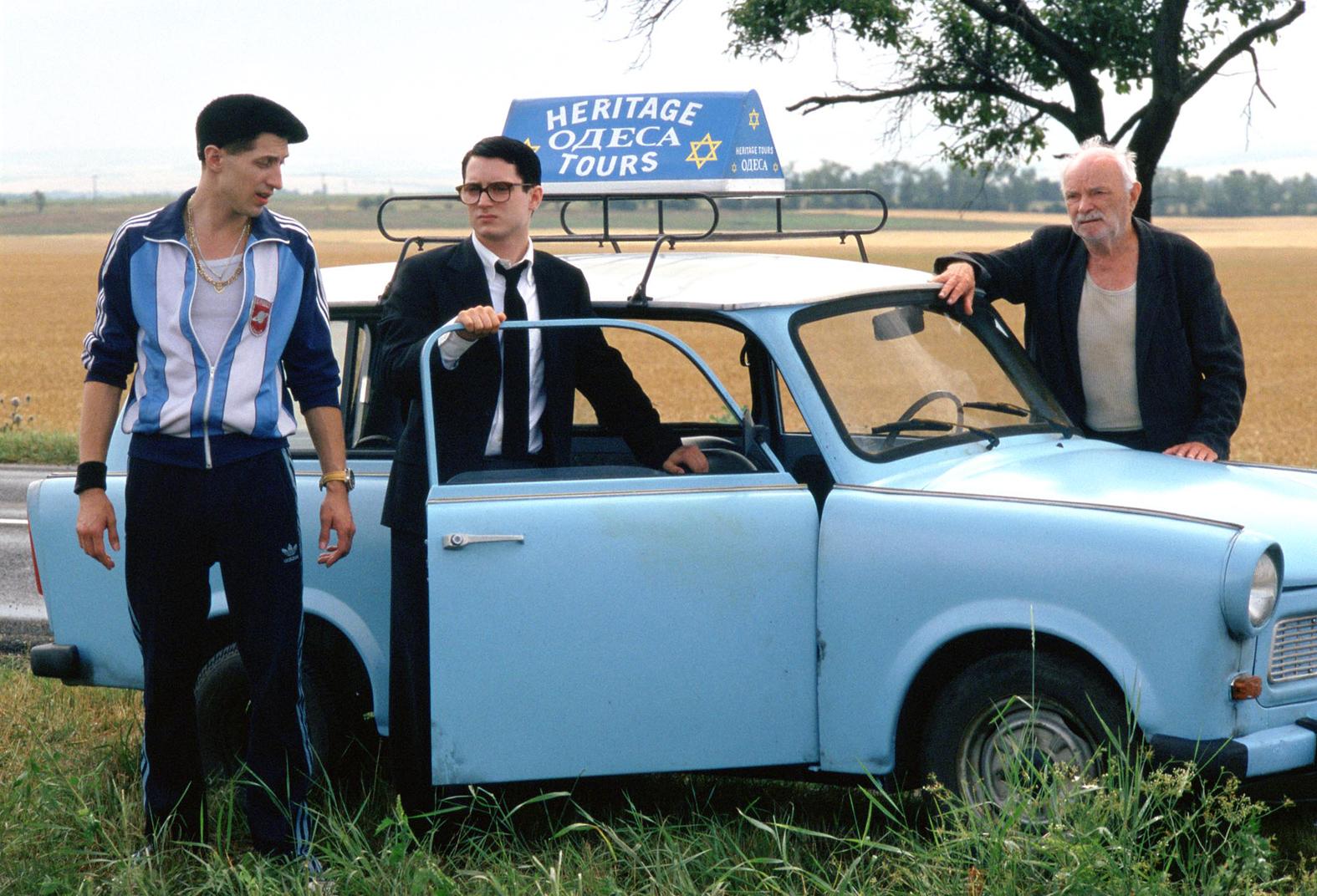 THE COUNTERFEITERS One question that people somewhat idiotically ask is why the Jews didn't retaliate and rebel, a question easy to pose from the comfort of a peacetime armchair. Yet there are many real instances of Jews rising up against the Nazis: the film Defiance is an excellent reminder of this. Perhaps even more interesting is the Austrian-German coproduction The Counterfeiters, which tells the true story of top-notch counterfeiters (both Jewish and Gentile) being banded together in a concentration camp and assigned the task of forging British bank notes, in a Nazi effort to destabilise the UK's economy. The film begins long after the horrors of the war, as one of the survivors arrives to try his luck at the gambling tables of Monte Carlo. Flashbacks take us back to pre-war Berlin and then the camp, where the counterfeiters are segregated and live in relative comfort before returning to the man chucking his (probably fake) money away in the casino. It's an interesting look at an amazing story, with the counterfeiters taking on the Nazis in subversive ways and ultimately succeeding.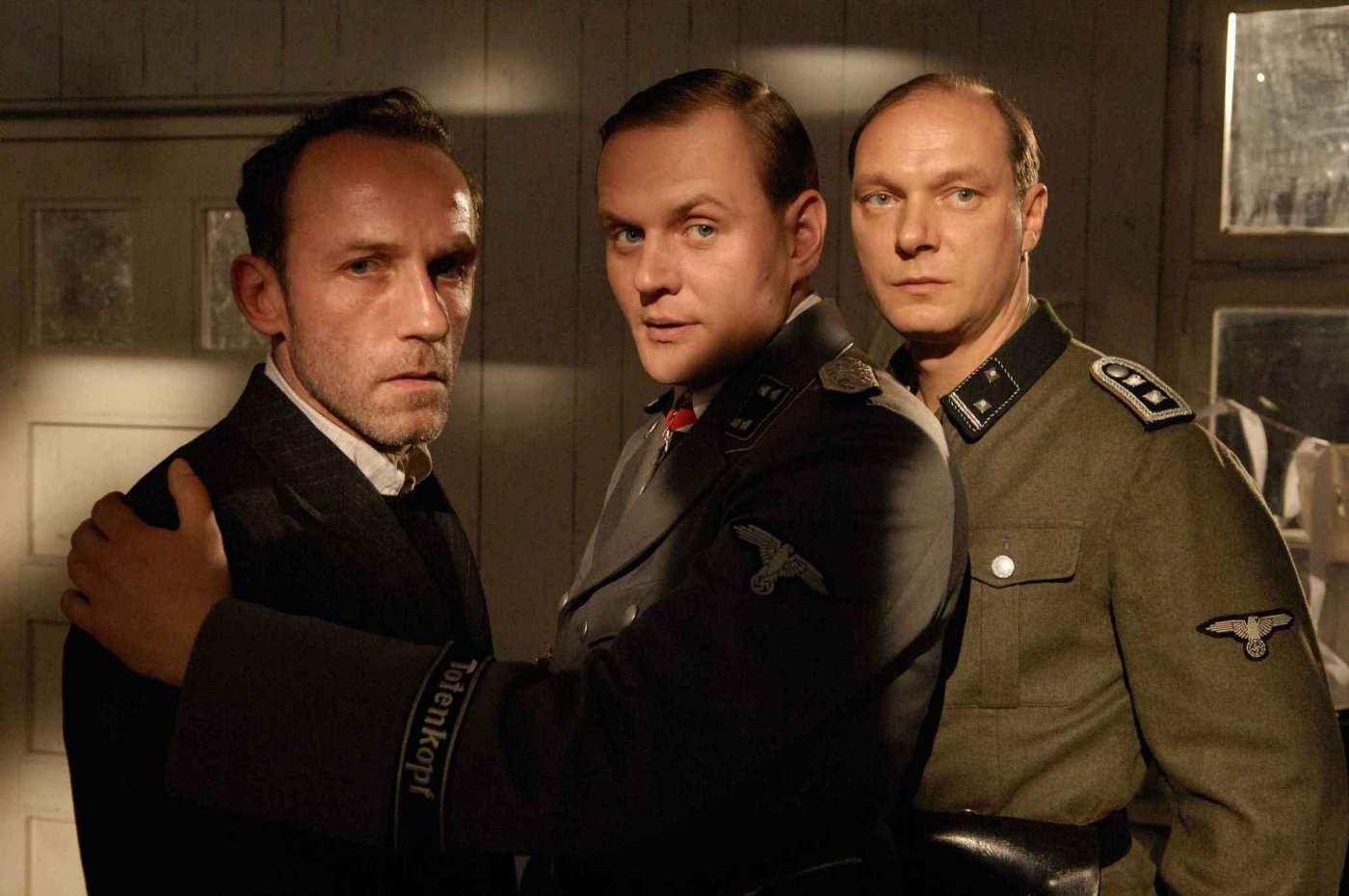 DENIAL A recent look at the Holocaust is Mick Jackson's Denial. Penned by David Hare, the film is based on the Irving v Penguin Books Ltd trial, in which a Holocaust scholar Deborah Lipstadt (Rachel Weisz) is sued by famous Holocaust denier David Irving (Timothy Spall) for libel as she has branded him a denier in her books. While this might seem to be a stuffy contemporary courtroom drama on the surface, the film delves into Holocaust history, with Lipstadt and her barrister Richard Rampton (Tom Wilkinson) heading to Auschwitz searching for concrete evidence to disprove Irving's preposterous theories. The film tackles the issues brought up by the trial, such as freedom of speech, presumption of innocence and how opinions should not be treated with the same reverence as facts. The three leads are reliably excellent, particularly Spall as the delusional Irving, as is Andrew Scott as Lipstadt's solicitor Anthony Julius. A reminder that Holocaust deniers are rife and that the commemoration of the Holocaust is essential.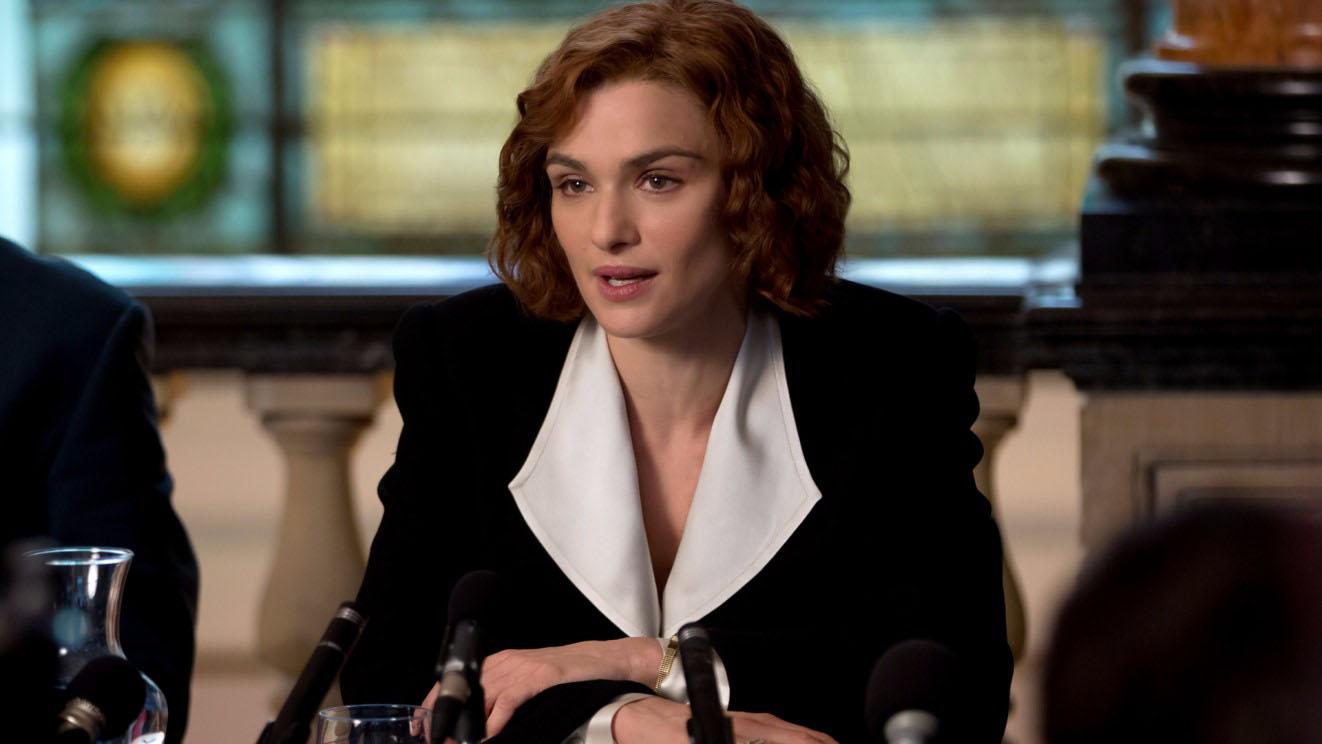 Springtime for Hitler? Jojo Rabbit takes a crack at the Nazis
Voices from the past | Helen Mirren retraces Anne Frank's life