'I'm not racist. Every Martin Luther King day, I order a dark roast' quips Vince Vaughn's cop Anthony Lurasetti early in Craig Zahler's cocksure film, Dragged Across Concrete. The political incorrectness of this aside provides ample insight as to the general tenor of Zahler's bold work. It is a flamboyant, ferociously entertaining action drama that pays little regard to what might be perceived as politically correct. In doing so, it takes great joy in the freedom of being released from the staid handcuffs of censure. Speaking of a lack of political incorrectness, controversy-magnet Mel Gibson stars alongside Vaughn. Reunited with Gibson (but this time in front of the camera) after his scene-stealing turn in Mel's Hacksaw Ridge – which made him a one-man mirth-factory – Vaughn is once again on fine form. Together, they cook up a sardonic storm.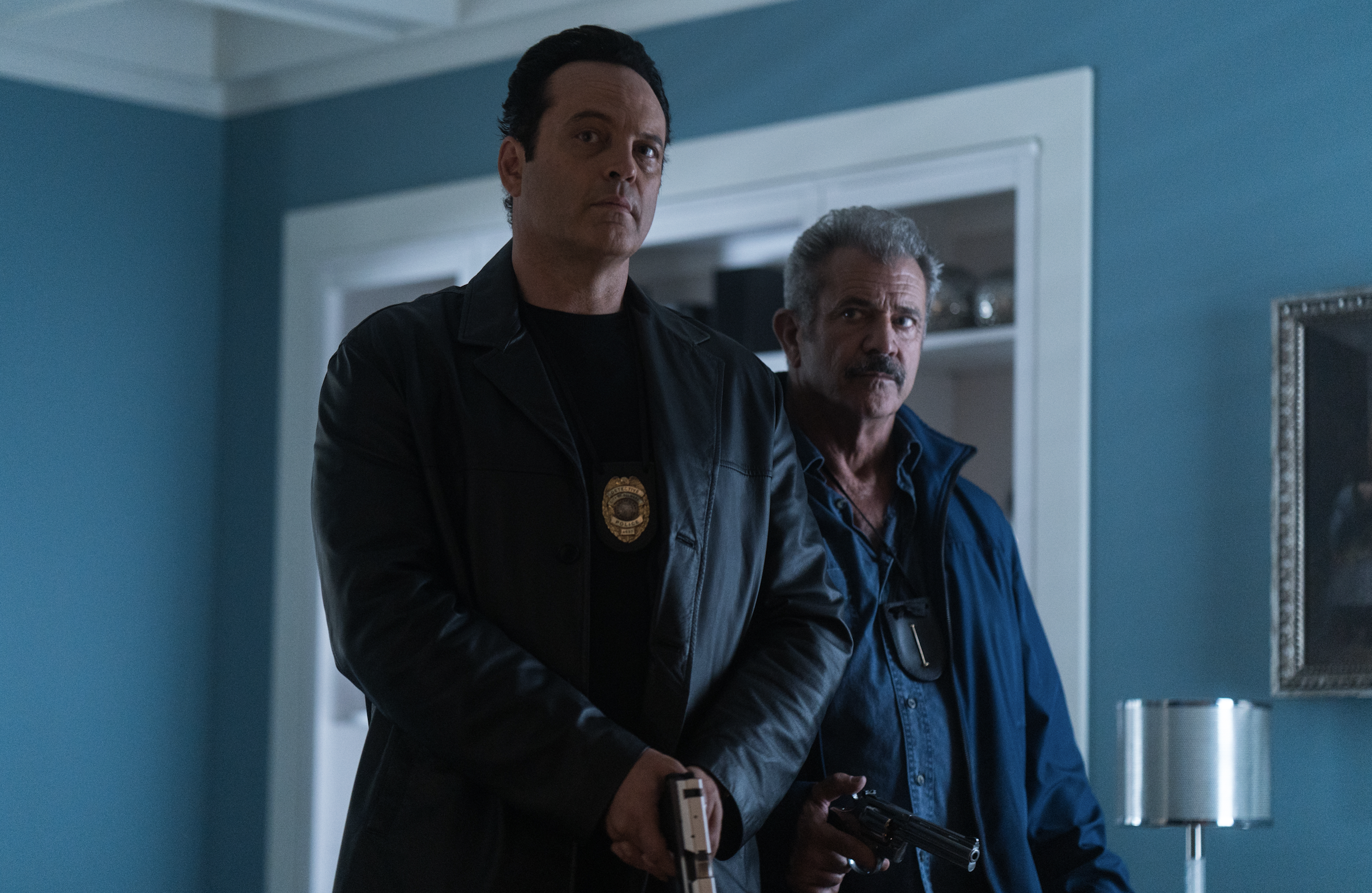 A reductionist's summary of the plot would suggest a trite tale – 'an ageing cop and his volatile protégé beat the streets and rub each other up the wrong way before events spiral out of their control'. It is one seen countless times before. Whilst this may start off being the case, the tendrils of the narrative creep, stretch and eke out in unpredictable ways. Clichés are subverted, upended and tossed aggressively to one side. After a video leak inferring a heavy-handed arrest of a Latino becomes news fodder, Ridgeman faces, alongside Anthony, the depressing dilemma that is suspension from the force. Somehow, he must maintain the roof over his family's head. His wife, Melanie (Laurie Holden), a former police officer herself, suffers from MS and is not fit for employment. The day-to-day realities of residing in an impoverished, dilapidated district are brought home through the frequent assaults of Ridgeman's daughter.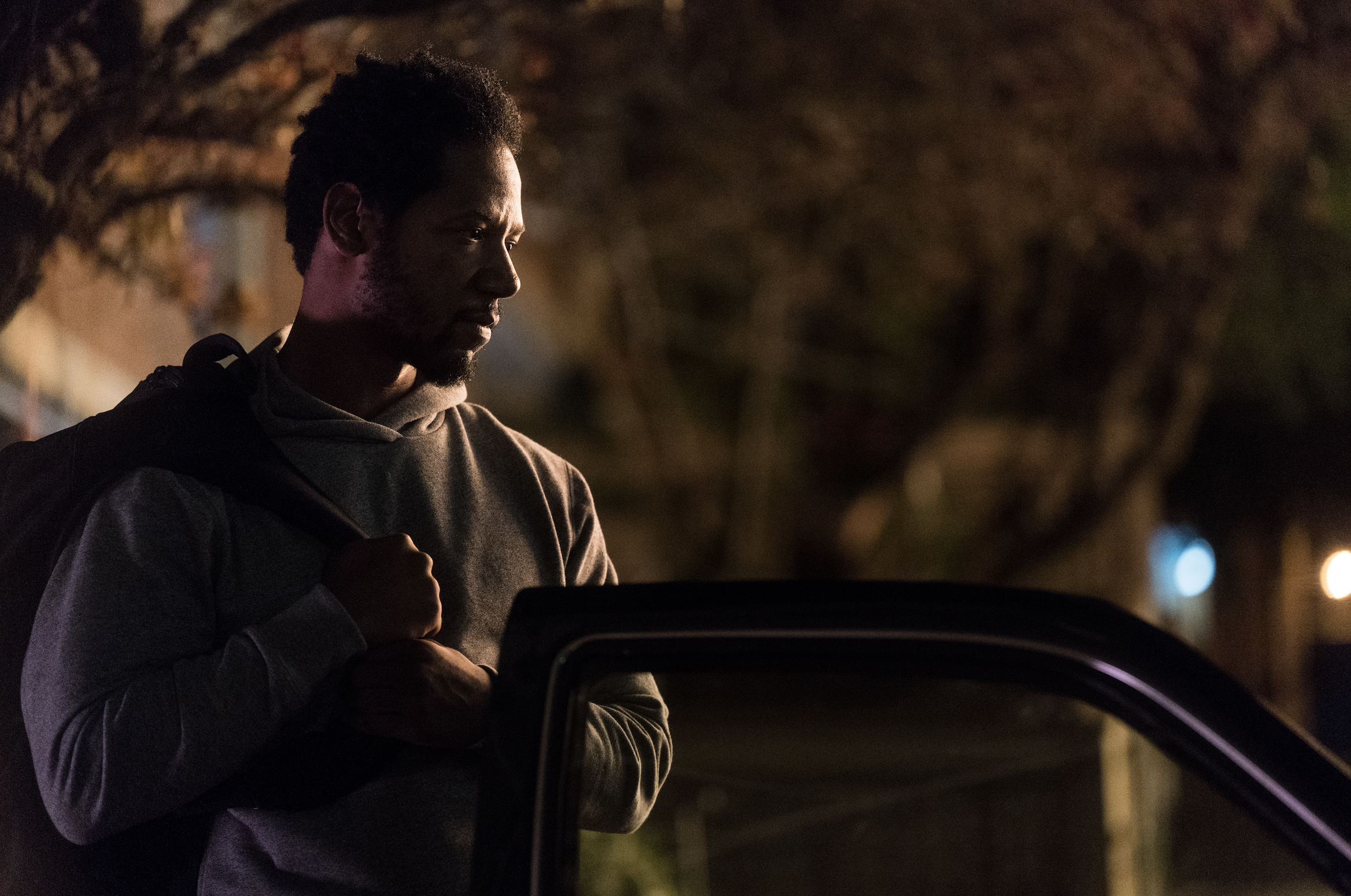 A long-time proponent of doing things by the book (the age-old 'right thing') has not necessarily furnished favours upon Ridgeman. He has seen his peers overtake him and end up with cushy jobs behind desks whilst he has remained entrenched on the frontline. Confronting his predicament squarely, he finds himself soberly assessing how long you stay straight until you question the losses in being noble. Maybe he needs to call in some favours and deviate off-piste. With such a mainstream cast, one might expect edgier aspects to be ironed out. This is not so.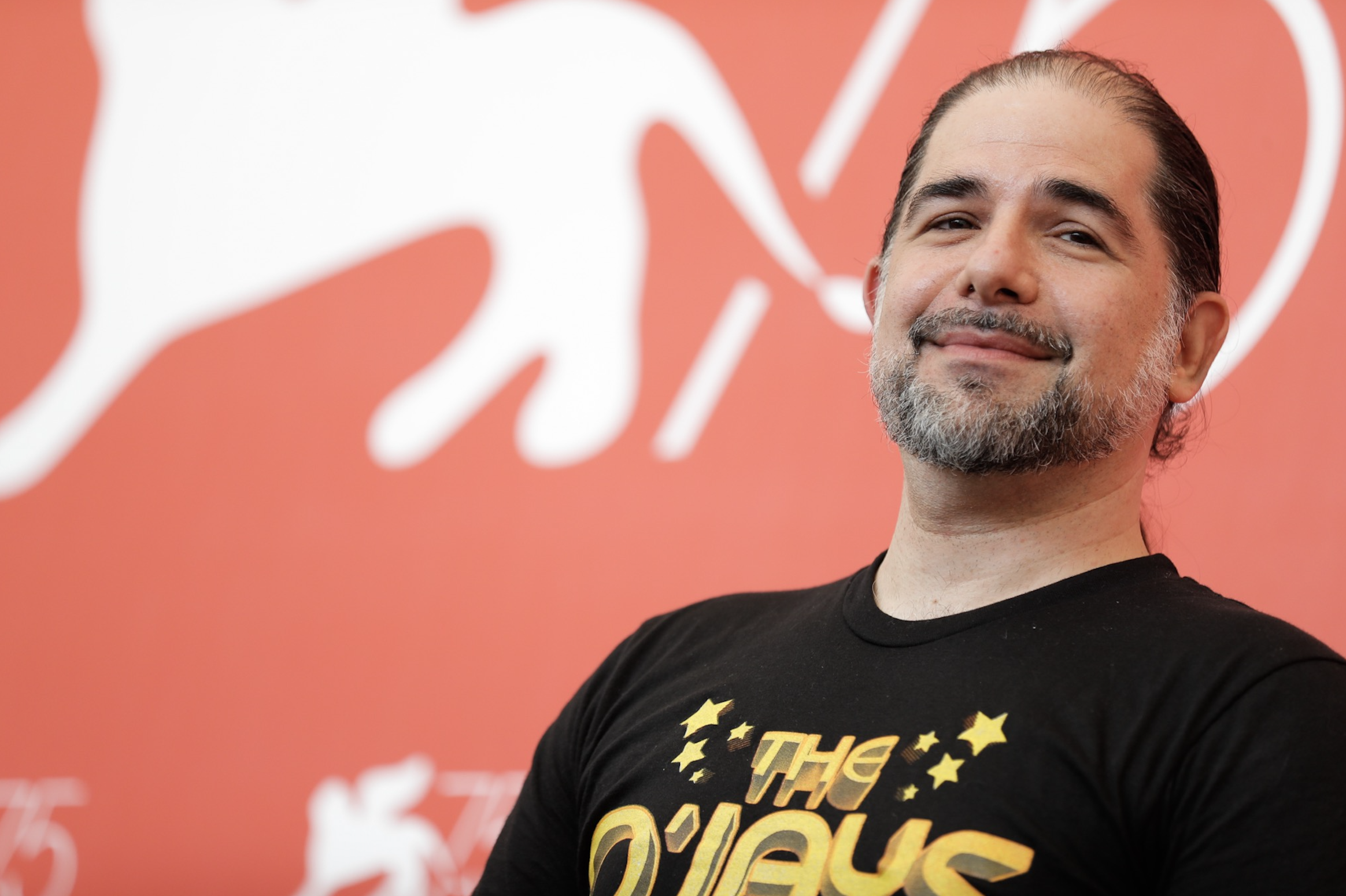 As Zahler explained in the press conference promoting the film, 'I am within my right to do the version of the movie that I think is the best; the most interesting; and the most to my taste… I'm not chasing the biggest audience and I'm comfortable with losing some of them'. Although a shower might be the first thought that runs across the mind when the credits roll, the lights go up and the exit beckons, Craig Zahler's Dragged Across Concrete cannot be said to be anything other than full of gung-ho commitment to its goriest impulses, most kinetic of exchanges and most zealous of interplays. This emerged as one of the surprise packages of the Venice film festival. Sometimes, expectation is thrilling confounded in the most positive of ways.
S. Craig Zahler: "There are lines in all my pieces that will get people to hate me"
At Eternity's Gate: The True Story of the New Vincent van Gogh Movie