Next week director Joe Cornish is taking us on a magical journey into the heart of the King Arthur fable, except this time with a twist – for the stars, and heroes of this forthcoming adventure flick The Kid Who Would Be King are, as the title suggests, all schoolchildren.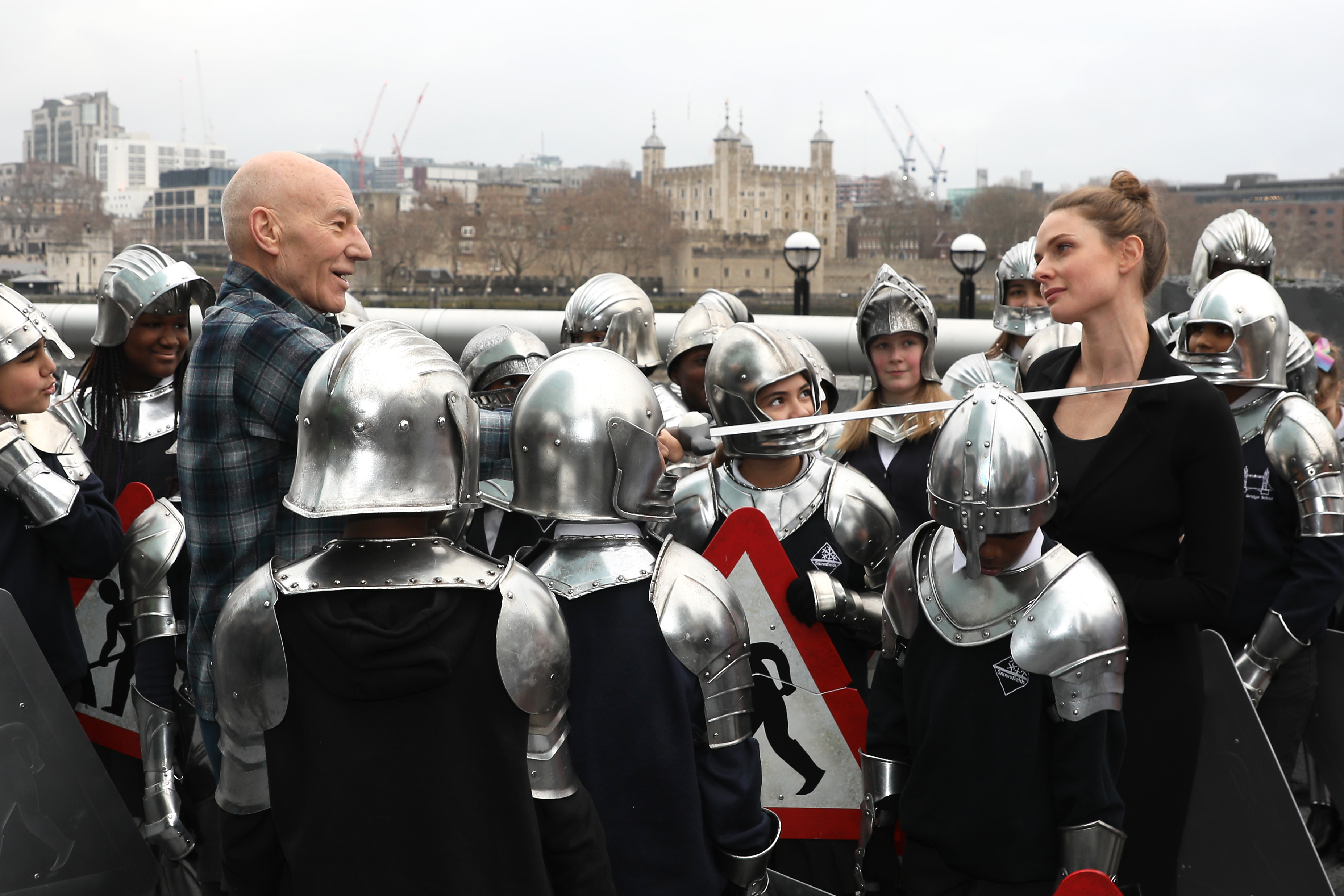 The director, who was behind the excellent and groundbreaking sci-fi Attack the Block, returns to the director's chair in this unique version of the famous tale of the sword in the stone. With Andy Serkis' son Louis Ashbourne Serkis in the leading role, also on hand are Rebecca Ferguson – as the film's primary antagonist – and the one and only Sir Patrick Stewart. To celebrate the film's release – on February 15th – the legendary actor set out onto the London streets, against the iconic backdrop of Tower Bridge and City Hall, to take part in a photo shoot, alongside very excited kids from both Snowsfields and Tower Bridge primary schools. Not bad for a school trip – at best we went to the Natural History Museum. But here they are hanging out with cinematic royalty, and, of course, Excalibur itself.
Check out a small selection of images from this photo call – and be sure to keep an eye out for this wonderful little film – all images by David M. Benett/Dave Benett/Getty Images for Fox.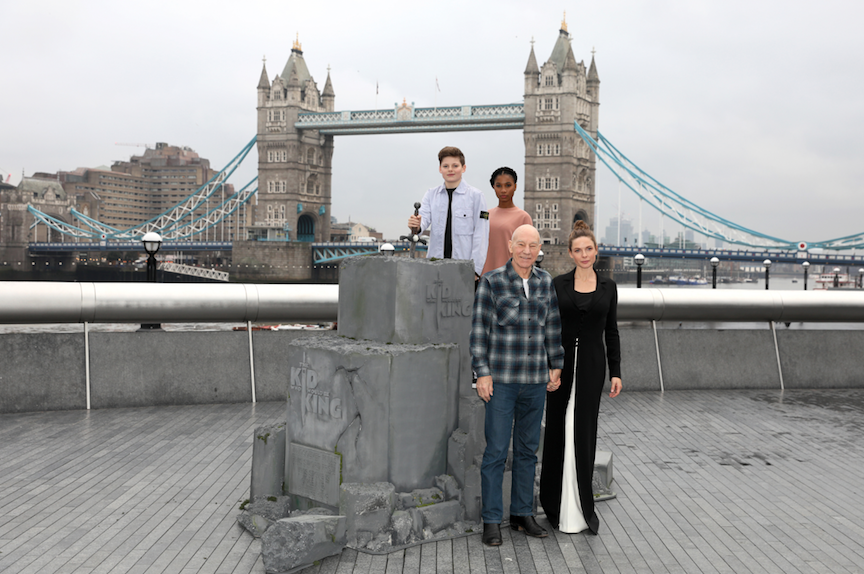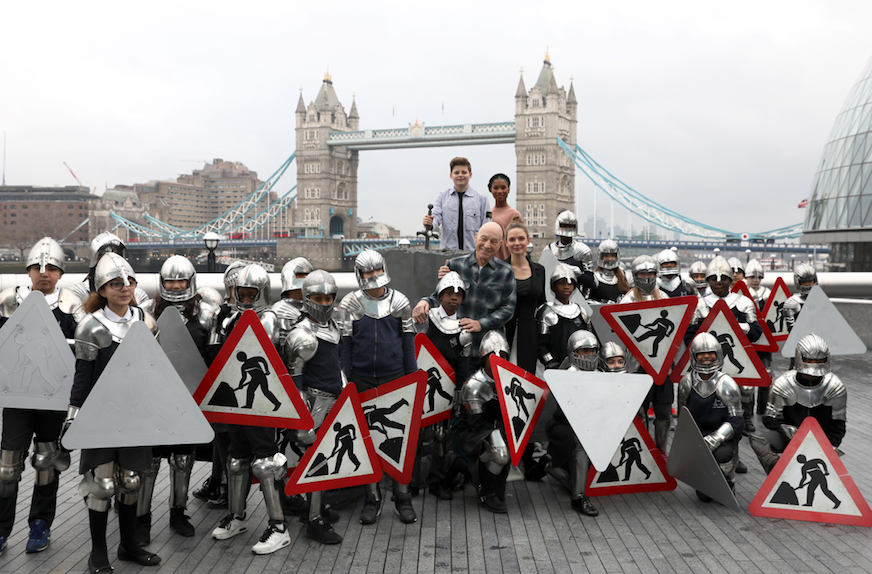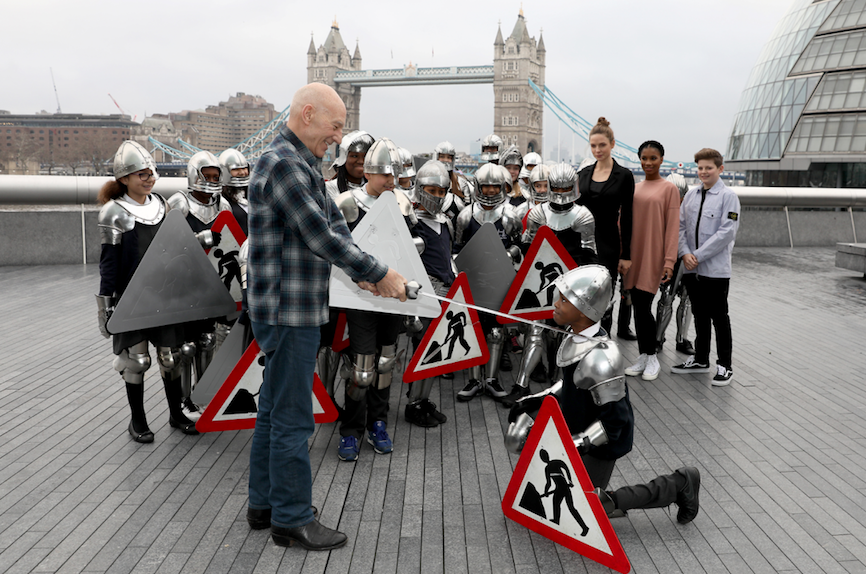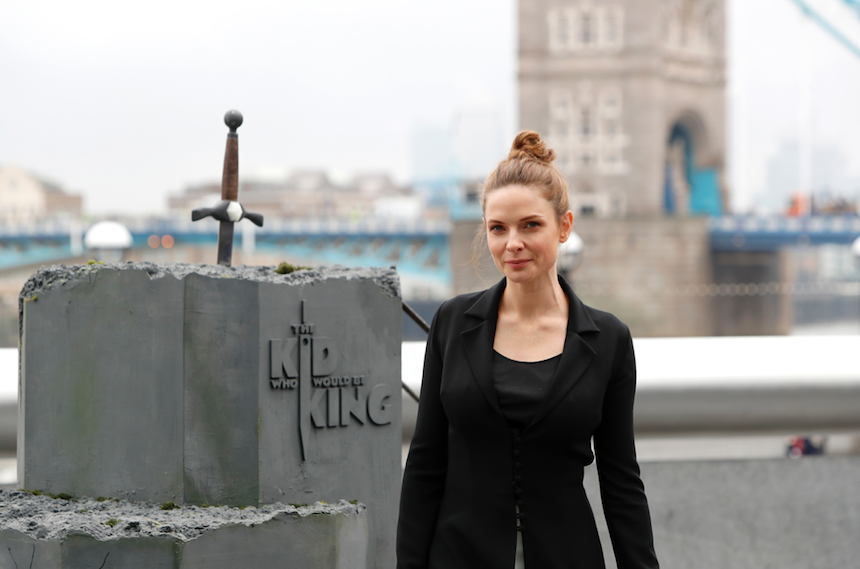 The Kid Who Would Be King is released in cinemas across the UK on February 15th