AMITABH BACHCHAN Amitabh Bachchan is an Indian film actor, producer, television host, and former politician. He first gained popularity in the early 1970s for films such as Zanjeer, Deewaar, and Sholay, and was dubbed India's "angry young man" for his on-screen roles in Bollywood. Referred to as the Shahenshah of Bollywood, Star of the Millennium, or Big B, he has since appeared in over 190 Indian films in a career spanning almost five decades. In 1984, Bachchan took a break from acting and briefly entered politics in support of long-time family friend, Rajiv Gandhi. He contested Allahabad's seat of 8th Lok Sabha against H. N. Bahuguna, former Chief Minister of Uttar Pradesh and won by one of the highest victory margins in general election history (68.2% of the vote). His political career, however, was short-lived: he resigned after three years, calling politics a cesspool. The resignation followed the implication of Bachchan and his brother in the "Bofors scandal" by a newspaper, which he vowed to take to court. Bachchan was eventually found not guilty of involvement in the ordeal. He was framed in the scam and falsely alleged. This was cleared by Swedish police Chief Sten Lindstrom.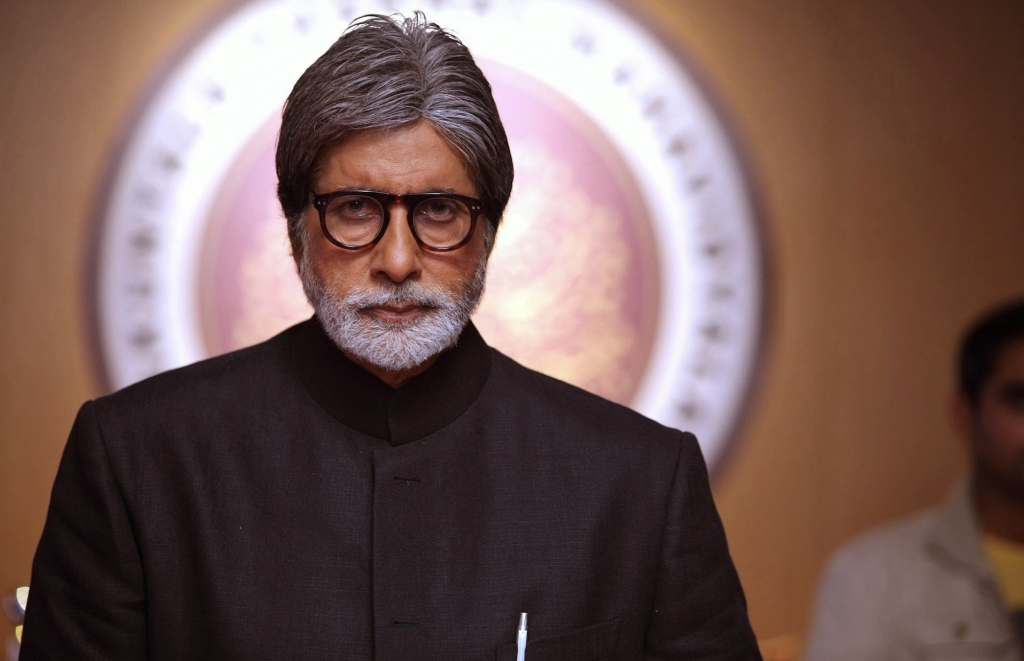 KIRRON KHER Kirron Anupam Kher is an Indian theatre, film and television actress, a TV talk show host and a member of the Bharatiya Janata Party. In May 2014, she was elected to the Lok Sabha, the lower house of Indian Parliament from Chandigarh. Kirron Kher has been involved with non-profit movements such as Laadli (a campaign against female infanticide) and Roko Cancer (a campaign for awareness of cancer). She joined the Bhartiya Janata Party in 2009. She campaigned for the party in across the country during the elections, including in Chandigarh for the 2011 municipal corporation elections. She has been a vocal admirer of BJP's Prime Ministerial candidate Narendra Modi since long before his candidature was announced.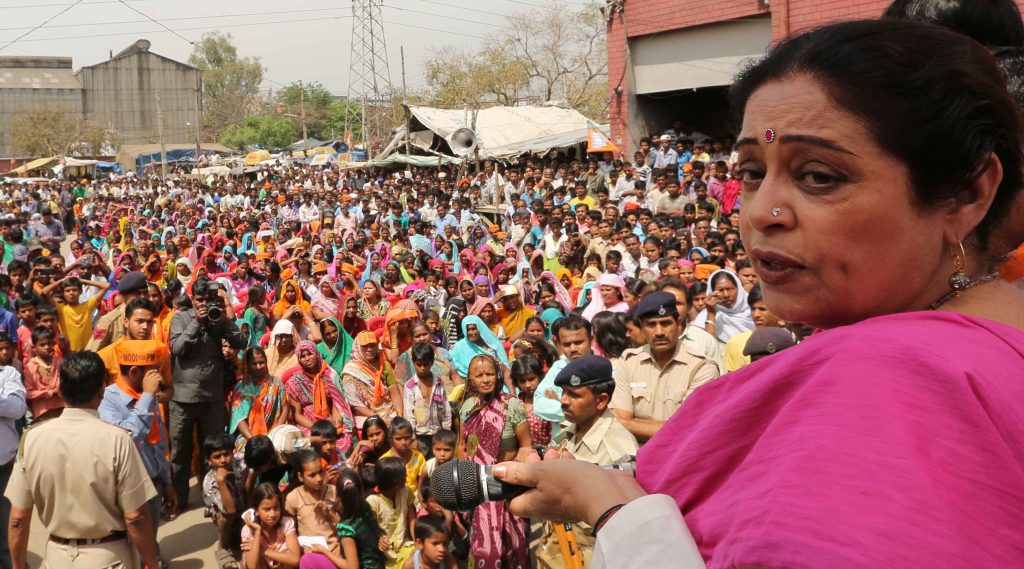 MITHUN CHAKRABORTY Mithun Chakraborty, is an Indian film actor, singer, producer, writer, social worker, entrepreneur, television presenter and a former Rajya Sabha Member of Parliament. Chakraborty joined as Member of Parliament after he was nominated for the Rajya Sabha Member of Parliament elections by the Chief Minister of West Bengal Mamata Banerjee for her All India Trinamool Congress (TMC) in the West Bengal Rajya Sabha Assembly Polls which were held on February 7, 2014. On 26 December 2016, he resigned as a Rajya Sabha MP.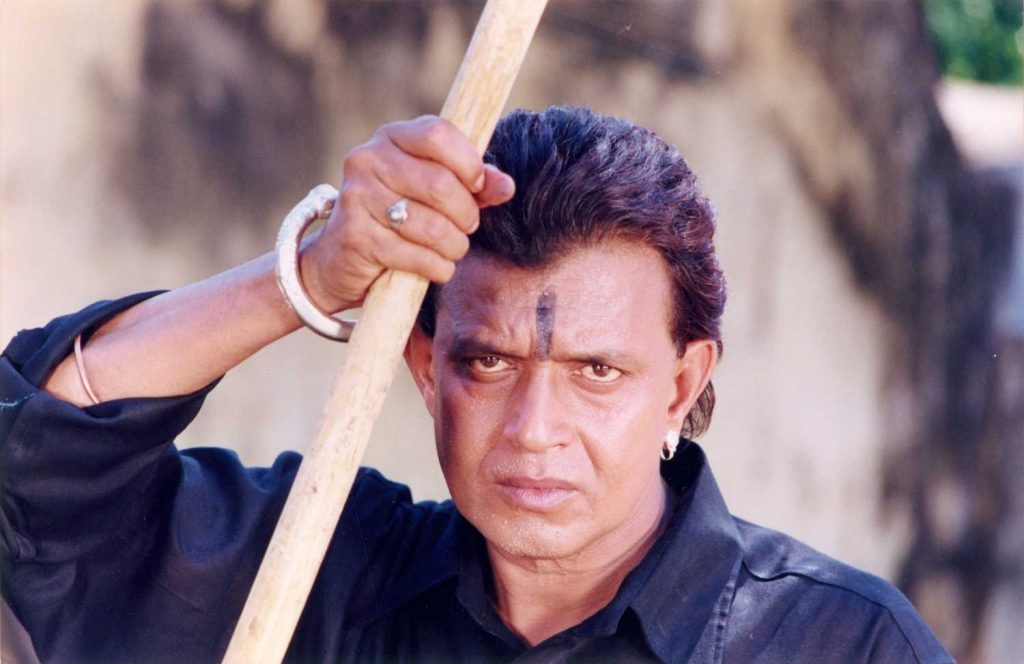 HEMA MALINI Hema Malini is an Indian actress, director, producer, dancer and politician. In 1963 she made her acting debut in the Tamil film Ithu Sathiyam as a dancer and supporting actress. Malini first acted in a main role in Sapno Ka Saudagar (1968), and went on to feature in numerous Bollywood films, primarily as the lead actress. In most of her films, she starred opposite her husband Dharmendra and with Rajesh Khanna and Dev Anand. Malini was initially promoted as the "Dream Girl", and in 1977 starred in a film of the same name. She has played both comic and dramatic roles, as well as being a dancer. She has appeared in more than 150 films. In 1999, Malini campaigned for the Bharatiya Janata Party (BJP) candidate, Vinod Khanna, a former Bollywood actor, in the Lok Sabha Elections in Gurdaspur, Punjab. In February 2004, Malini officially joined the BJP. From 2003 to 2009, she served as an MP to the upper house – the Rajya Sabha, having been nominated by the then President of India, Dr. A.P.J. Abdul Kalam. In March 2010, Malini was made general secretary of the BJP, and in the 2014 general elections for the Lok Sabha, Malini defeated the Mathura incumbent, Jayant Chaudhary (RLD) by 3,30,743 votes. Malini was then elected to the Lok Sabha.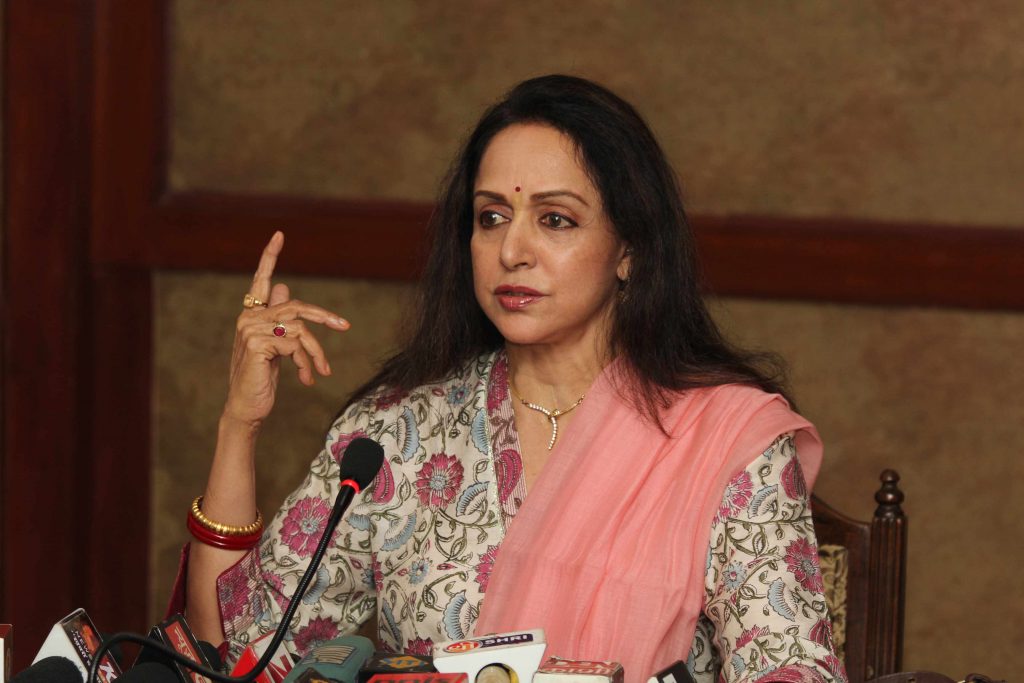 SHABANA AZMI Shabana Azmi is an Indian actress of film, television and theatre. The daughter of poet Kaifi Azmi and stage actress Shaukat Azmi, she is an alumna of Film and Television Institute of India of Pune. Her ageless beauty has done miracles in Indian cinema. Her roles in parallel cinema have left a mark. Not only has her choice of movies been commendable, her performances in movies like Fire and Makdee have also won her awards. She has entertained viewers to the fullest and she has also received National Award for best actress five times. Her tireless activism on social issues like AIDS and improvement of slums led her way to Rajya Sabha in 1997. Her benevolent work towards the betterment of the society has gained her popularity amongst Indians.