Okay, so an awful lot has already been made about the DC/DCEU franchise lagging behind the Marvel juggernaut. Doom-mongers everywhere frothing at the mouth and spouting loud (and seemingly sourcing some sort of peculiar entertainment-minded schadenfreude) that it languishes in second place in the superhero series race. This might well be so. After all, the DC stable had been blighted with a few sleep-inducing, duff turkeys that had the soul screaming for a power cut whenever they graced a screen. This has led to the chitter chatter of critical conjecture lighting up opinion pieces and social media with word of a crisis.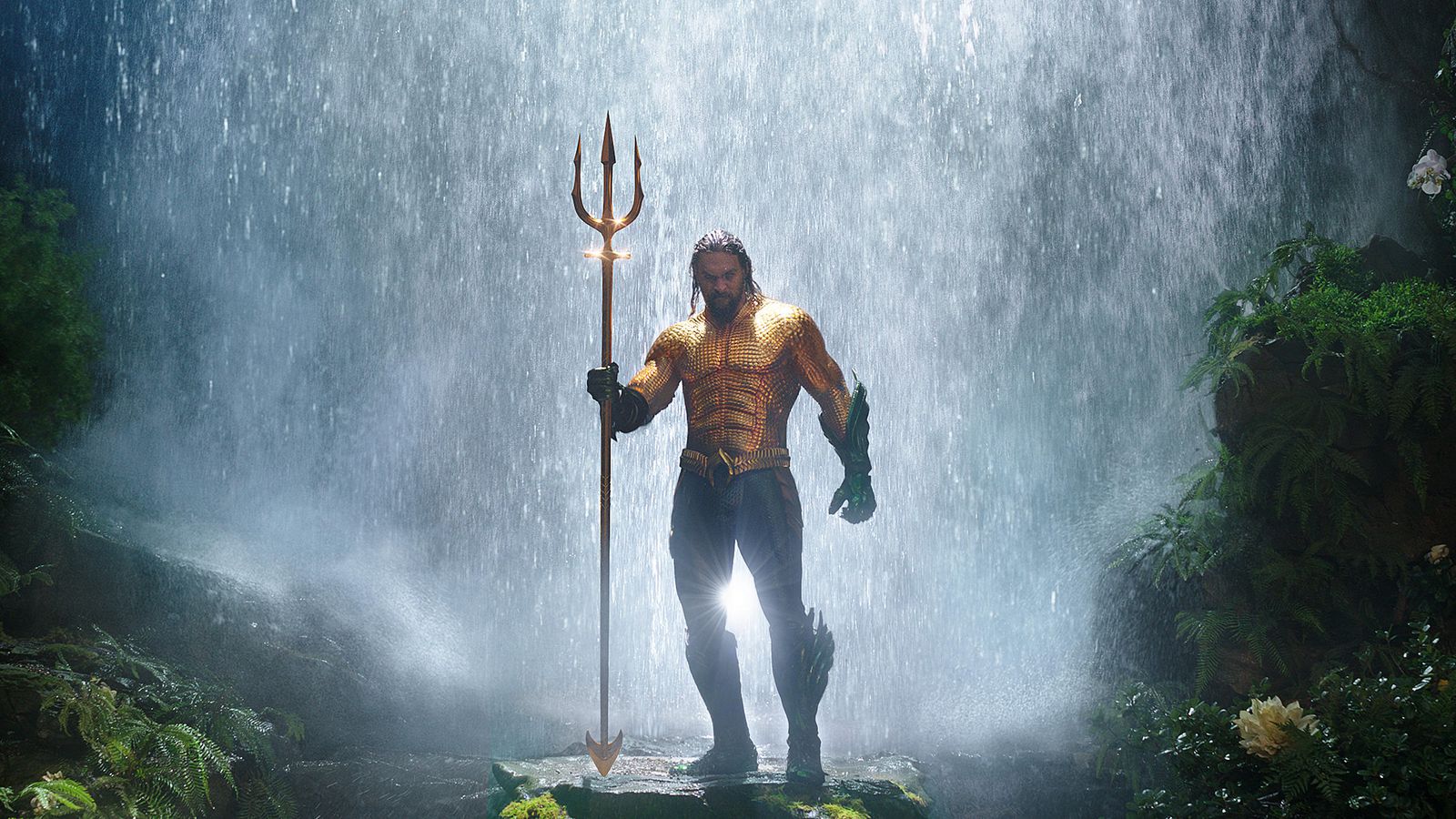 And yet, last year saw a little light break through. It was overdue. Wonder Woman subtly and gently resuscitated a dying brand. And now, breaking free from the support slot that constituted his appearances in Batman v Superman: Dawn of Justice and Justice League, Aquaman emerges out of the shadows and off of the subs' bench, ready and willing to front up his very own standalone instalment. Jason Momoa takes the reins once more as the half-Atlantean/half-human hybrid, Aquaman, and this narrative tracks the well-worn origin story terrain of a hero's upbringing before travelling up, through and to the realisation of his ultimate destiny. In this instance, the backdrop is a fierce war waged by his half-brother, Orm (Patrick Wilson), against the surface world.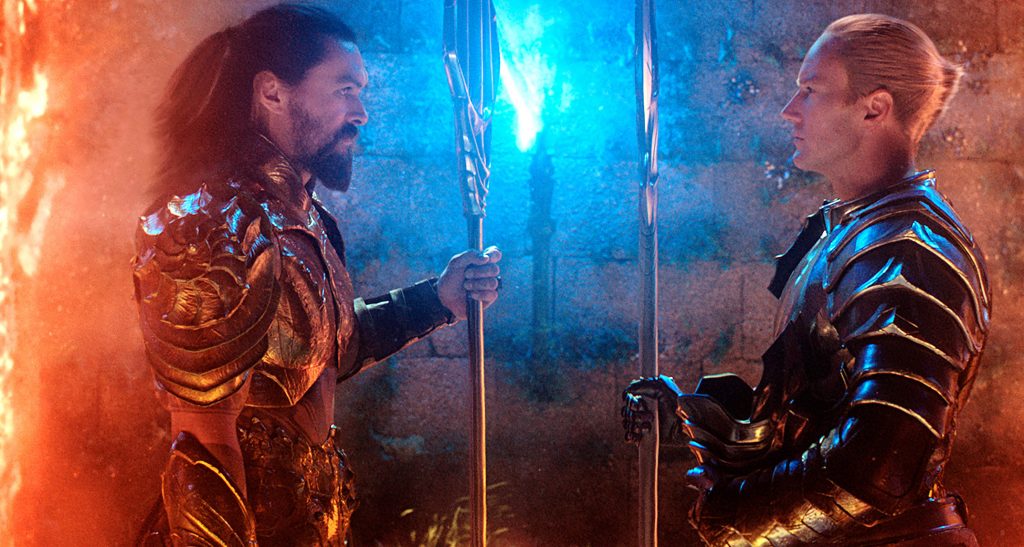 Orm wishes to unite the seven kingdoms to do battle in spite of Aquaman's desires to protect the entire globe. Orm and Aquaman's mother Queen Atlanna (Nicole Kidman) is absent; believed to have perished. Her fate is a source of further friction for these half-siblings, and this is only exacerbated by a single-minded Mera (Amber Heard), who switches allegiance from being Orm's betrothed to Aquaman's accomplice and potential love interest. Erstwhile Saw creator and The Conjuring maestro, James Wan, is the man behind the camera and, much like his brilliantly bonkers Fast and Furious 7 foray, he steps out from the horror genre to construct something sprawling in scale and yet also heaps of fun.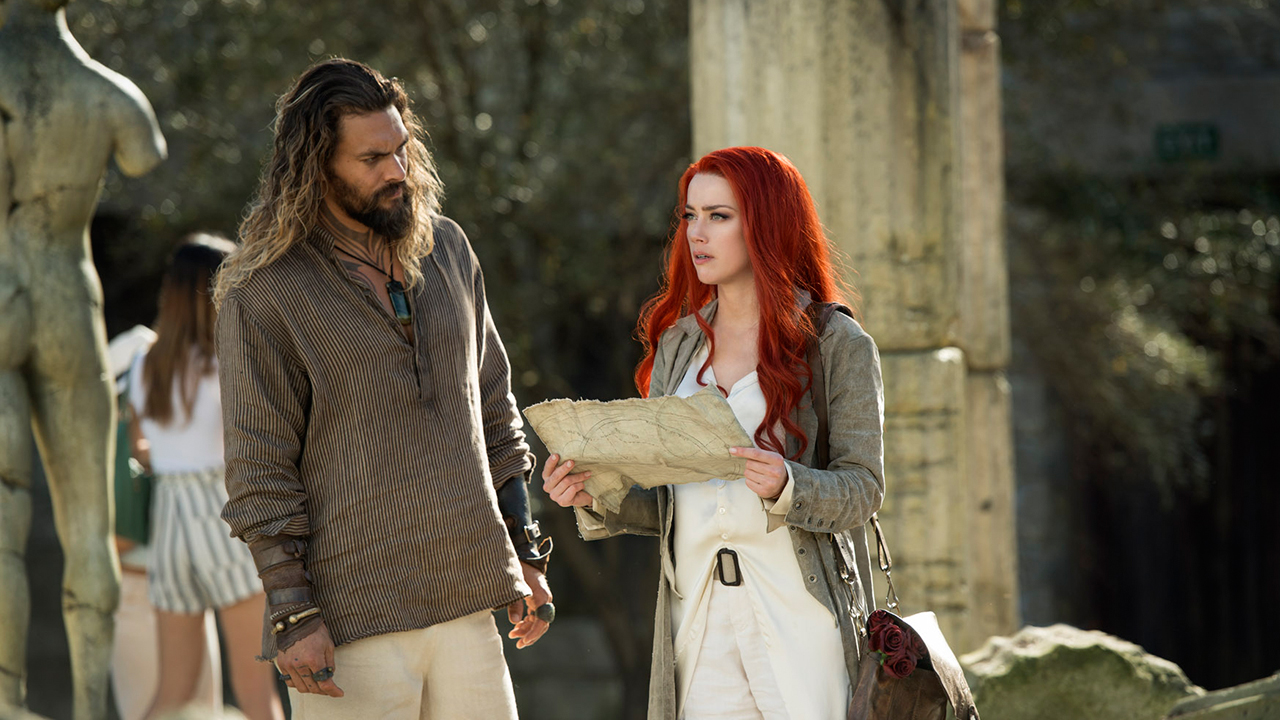 In the process, he furthers his reputation as a safe pair of directorial hands with a big budget and weighted expectations. He has waded into alien territory with aplomb and consummate assuredness here. Does Aquaman steal a march on Marvel? Maybe so. Whilst there is not much in the way of discernible chemistry between Heard and Momoa (and it's not for want of trying), and hokey dialogue hinders and harms some of the more sensitive moments – laced as they are with eyebrow-raising cliché at times – the film somehow not only emerges intact, but proves to be a satisfyingly rich, rollicking ride. Aquaman is widescreen, epic entertainment. Character and narrative are locked in tight, in a superhero flick that survives any arguable broader franchise fatigue. In the process, Aquaman injects life into the DC series; sailing the choppy, superhero-saturated seas with popcorn-pleasing prowess.
[inserisci trailer='aquaman-final-trailer' display='title']