LONDON – Aquaman is the latest superhero to come tearing out of the DC Comics' gate to greet an expectant public. With a hotly anticipated starring role in his own origin film, Jason Momoa and Co. descended upon London for launch night. Donning our warmest winter clobber (yes, London is that cold), we at the Hot Corn headed to the European Premiere get the inside skinny on all things Atlantis. The film, directed by James Wan, bursts at the seams with an estimable cast. Amongst its starry roster, the aforementioned Momoa is joined by Nicole Kidman, Dolph Lundgren, Amber Heard, Willem Dafoe and Patrick Wilson. The outcome is a rip-roaring spectacle that pleases the eyes, but not at the expense of story and characterisation.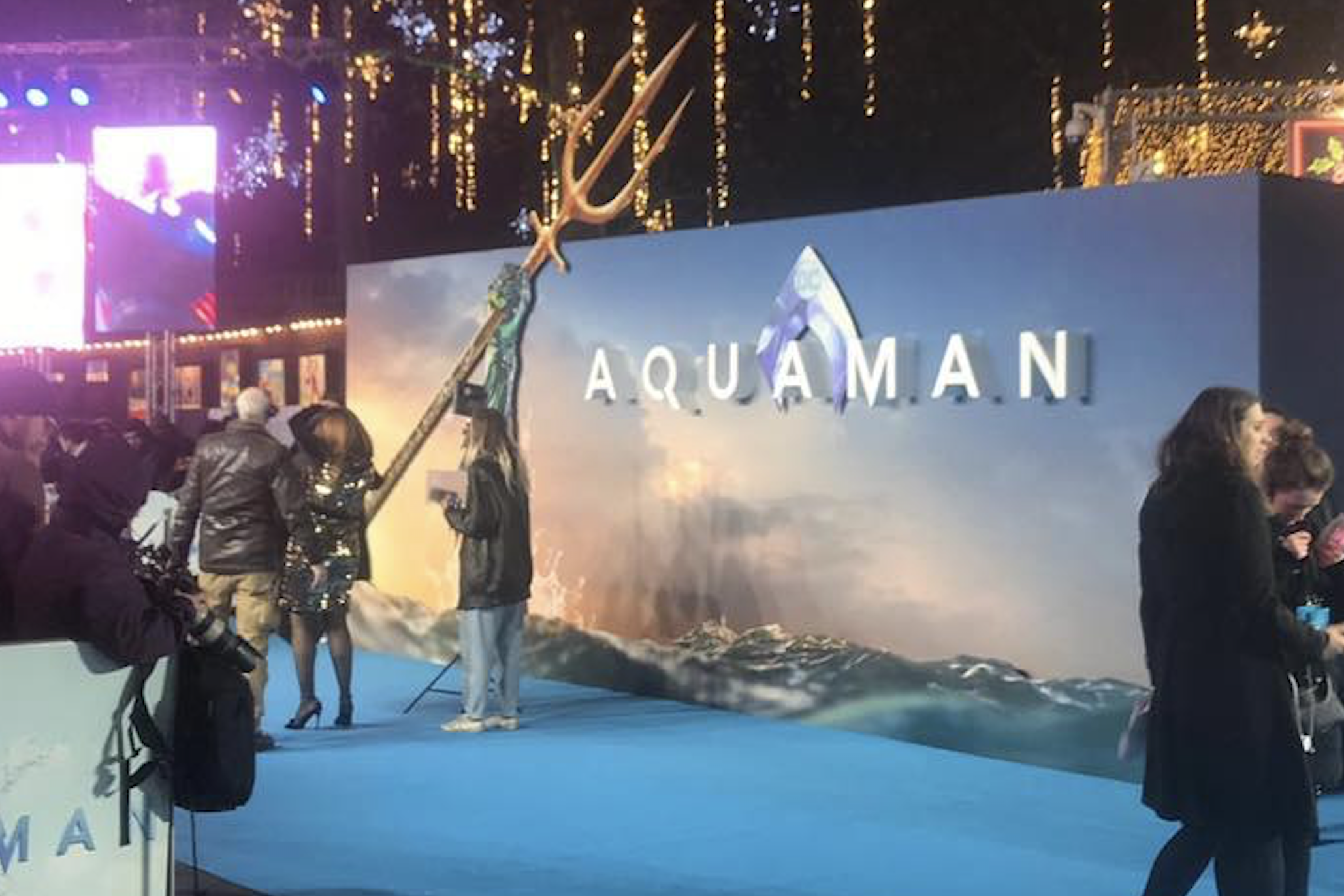 With a world set predominately under water, the film is a hugely impressive feat of technology. It is a feat that came at a behind-the-scenes price: for effects purposes, much of the shoot took place in front of blue screens. "It was very difficult as an actor", Lundgren told us. "They had an animated version of the whole film that they showed the actors first. You could see, for example, a little animated version of King Nerius (Lundgren's character) doing his thing and then, when you were shooting it there would be nothing there: only blue screens", he continued. "(But) James animated the whole movie before he shot the real movie. Pretty amazing."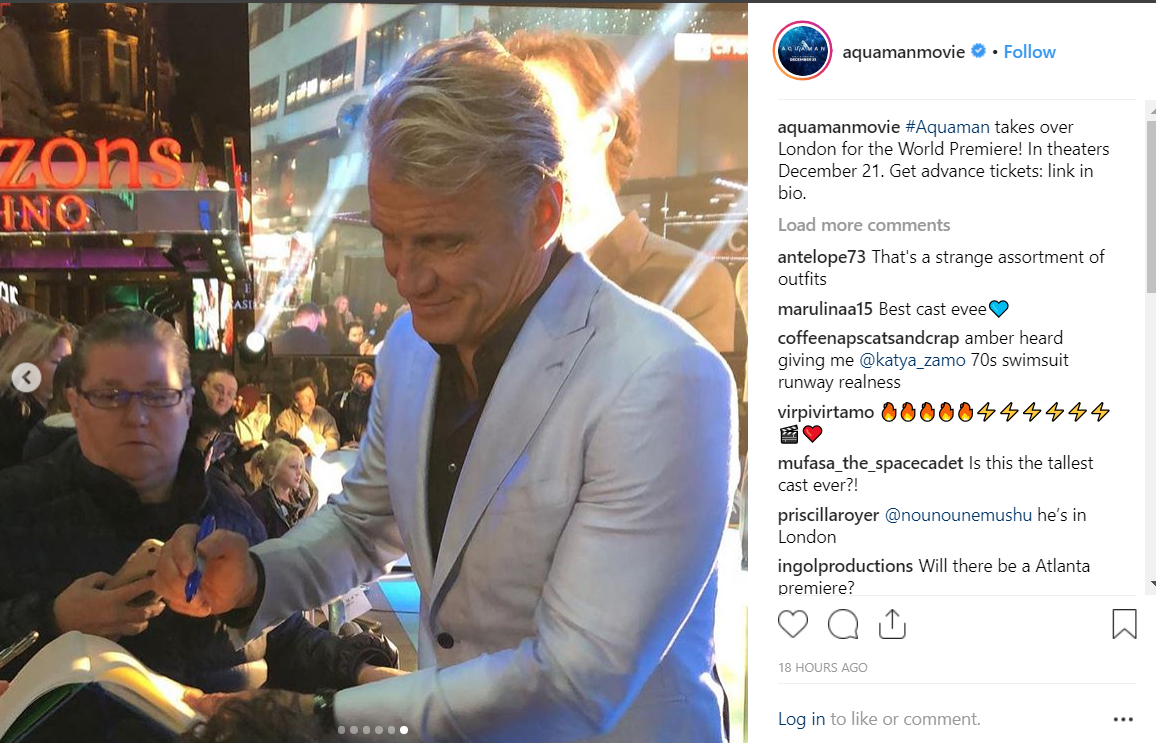 The discovery of Wan's wonderful way with the process extended to casting. "The casting process was him going (taps on the shoulder), 'hey, do you want to be in this movie?'", Patrick Wilson regaled. "This is my fifth movie with him. I trust him enough that I don't need to read a script. I don't need any of that. I just know that he's not going to waste my time", he added. "If he calls me and wants me to do something, I know it's going to be a great role. I think the world of him, and I guess history would say that he feels the same way about me. I'm thrilled to be in his little pen of actors."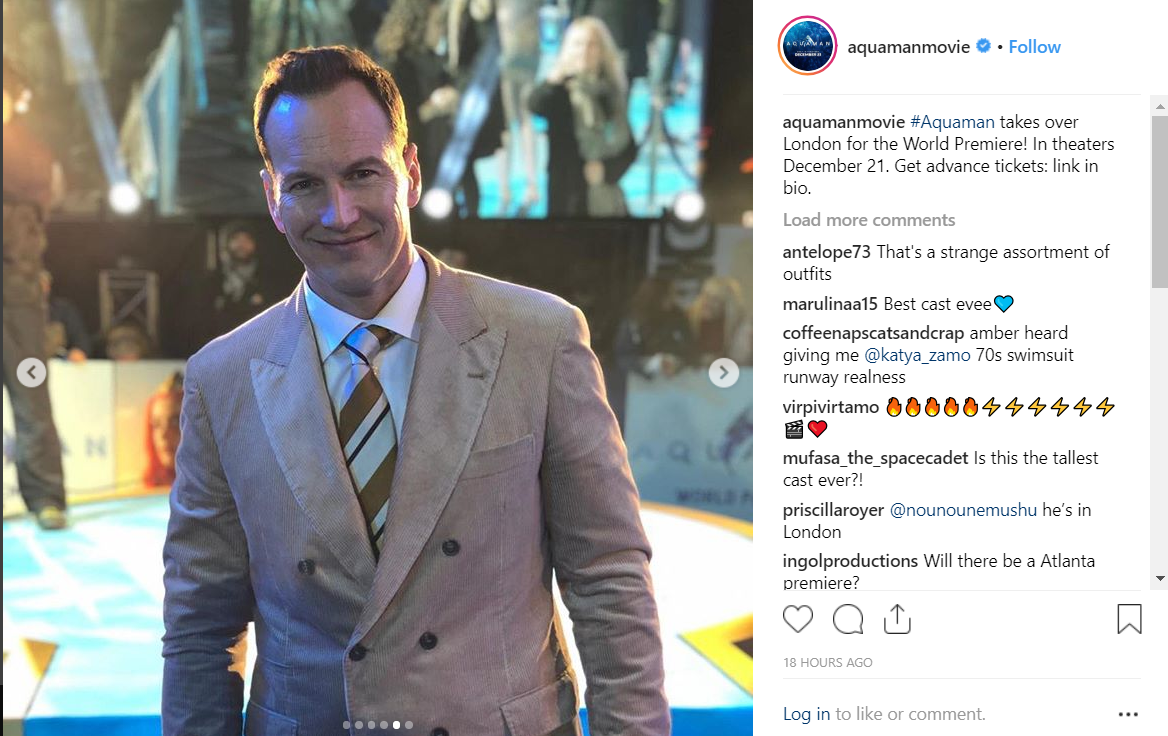 Composer Rupert Gregson-Williams was charged with creating the sweeping score for this epic tale. How did he approach such a big task? "I had lunch with James about a year ago, and then we spent a few hours just sitting in a dark room talking character. He's such a big fan of all the comics, so he's got a lot to say. I just fed off of that", he said. "I then went away for about a month and tried desperately to write something that would please James and fit Jason's character (Aquaman). I failed the first month and then, the second month, got on to something, got excited and brought James in the room, who spent some time tweaking it – James loves a tweak. I imagine he's like that on set. We got there. Once I got the themes, we were away."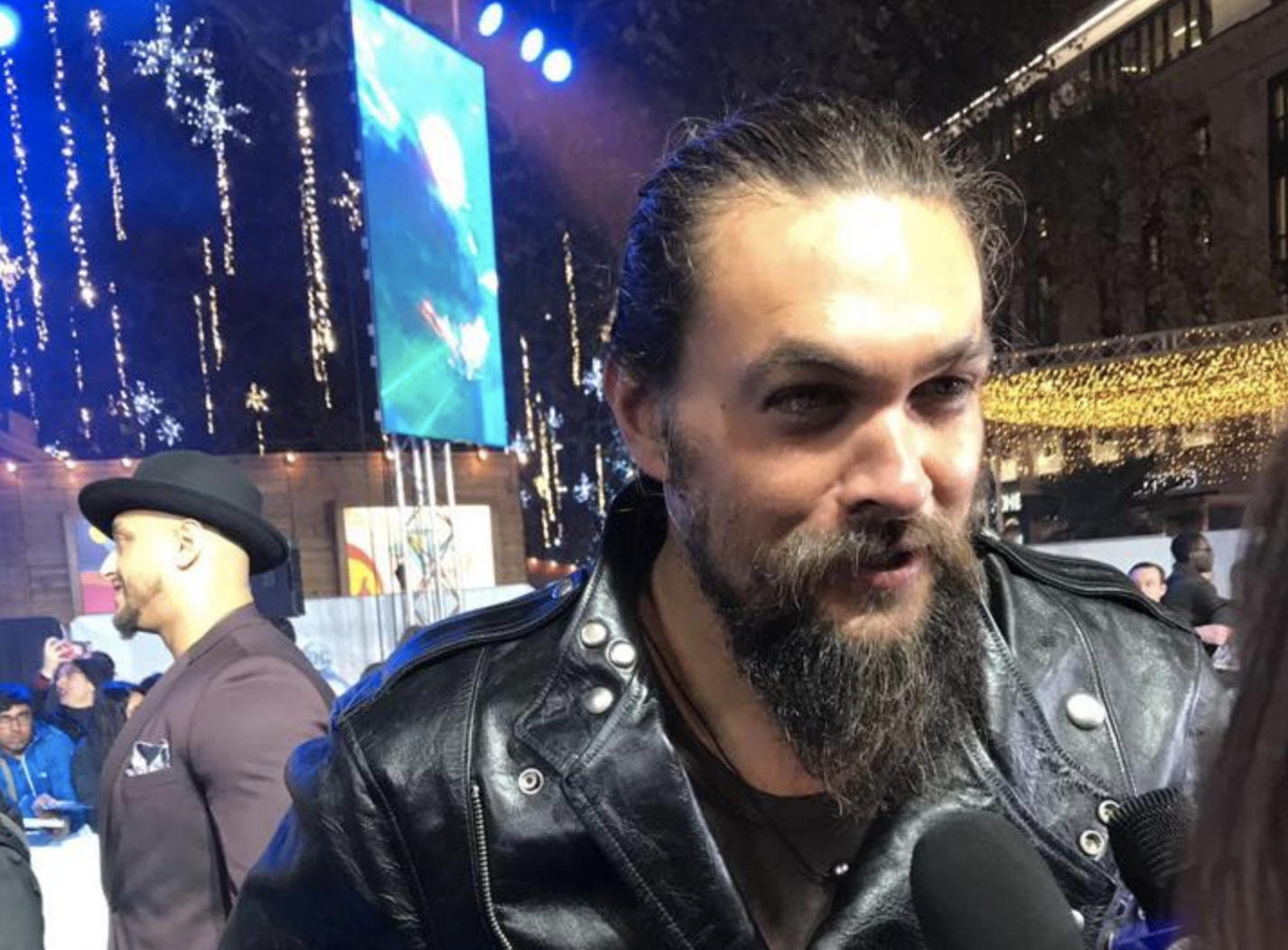 Research and development varied between the cast. For Lundgren, he felt a degree of heat in the lead-up. "I felt a lot of pressure", he noted solemnly. "First of all, it's mostly a dramatic role. I don't have much action. King Nerius is a political figure who negotiates with people and such. And he's a father. I felt a lot of pressure, because there's Nicole Kidman and Willem Dafoe: actors that I look up to. I worked on the character for many, many months". "I would definitely say that I didn't grow up saying, 'hey, I wanna make an Aquaman movie'", said Wan. "But when the project came my way… well, it took me a while to wrap my head around it, but the more I thought about it the more I thought I could do something unique".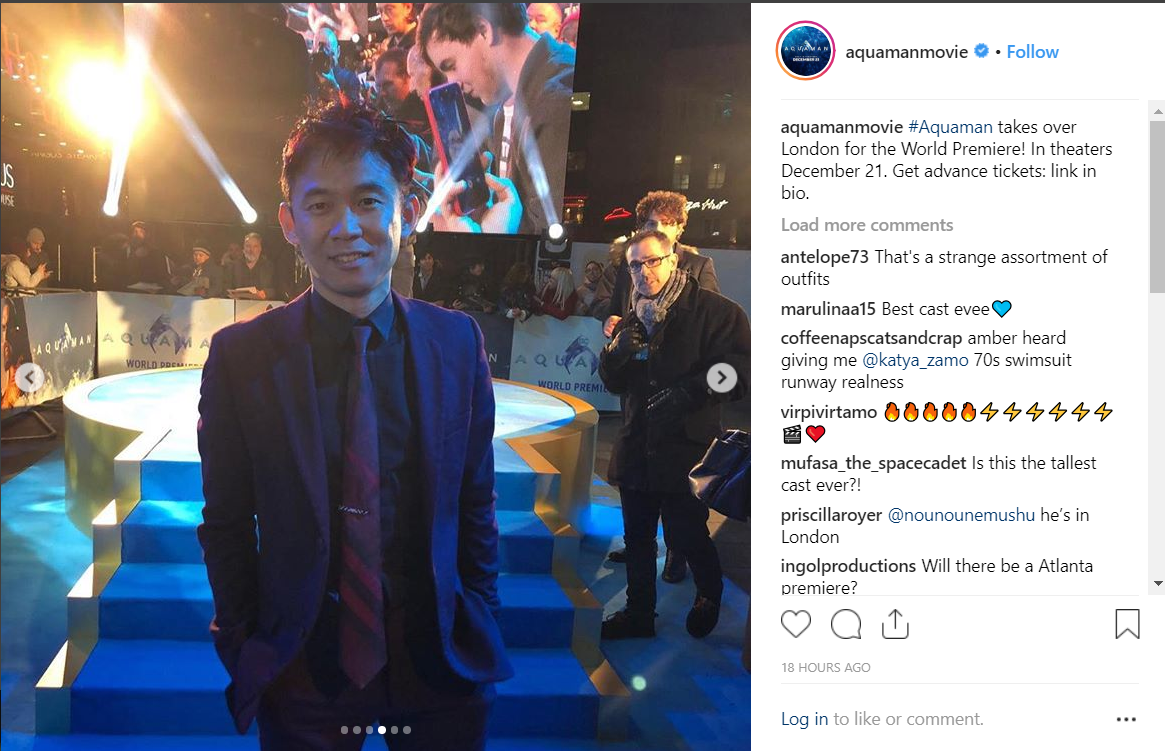 "By the very nature that it's a very complicated and difficult film to pull off, there's never been an Aquaman story before. I thought that this would be quite a challenge for me as a filmmaker to do something different". With Wilson, it took a more physical form of fretting. "The prep was more than I've ever done for a film before. Just because I wanted to be physically much different than I was before, so I gained some weight, I went to the gym and so forth. That kind of stuff." And what about Wan's future? Has he turned his back on horror once and for all? "I love the horror genre", he advised. "I love making the smaller, more intimate movies but, every time I'm making a small film, I want to make a big action, visual effects-heavy film. And then, when I'm making a big action movie, I wish I was making a low-budget film. So I fluctuate back and forth.I think that's healthy: to not be stuck in just one genre. I love all kinds of films. That's the bottom line".
Aquaman is in cinemas from 12th December 2018.
Here's the Aquaman' trailer
[inserisci trailer='aquaman-final-trailer' display='title']