LONDON – Playing Torquil Travers in the latest film to come out of the world of Harry Potter, Fantastic Beasts: The Crimes of Grindelwald star Derek Riddell is known primarily for his work on the smaller screen. But with such a key part in such a big cinematic event, we marked the occasion by speaking to the man himself, to chat about his role in this universe, and what it is about Potter fandom that has taken over the world of muggles. Riddell also speaks about what it's like being a 'TV actor' in a modern age, and how he feels television is going, commenting on the culture of binge-watching. We also, naturally, speak about Ezra Miller's wondrous outfit choices at the film's European premieres.
For those who may not know, could you just tell me a little bit about who you play and how he fits into this universe?
Torquil Travers is the head of magical law enforcement at the Ministry of Magic back in London and he's alerted to the fact that Grindelwald is up to no good over in Paris, so I suppose it's his responsibility to round up a team that he feels can take on on Grindelwald and possibly defeat him, even if that means getting the help of people he's not particularly fond of. He's not the most likeable character, like quite a few of the characters I've played.
When you play unlikeable characters, do you always need to like them at least?
Yeah, you've got to try. You've got to find the reason why somebody is acting the way that they are, there always has to be a justification for why they're doing what they're doing, to find the human elements to them. David Yates was very good at talking about that, we tried to find a motivation.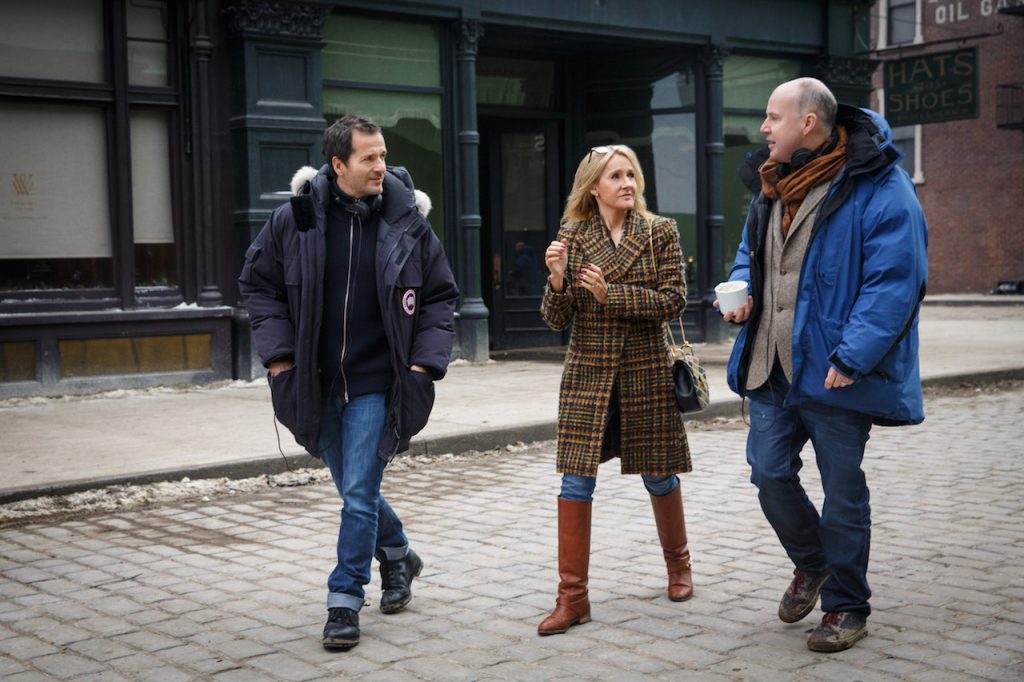 Can it be harder sometimes for actors to access those emotions when built up in such a surreal world like this one?
I think that the stuff I do sometimes, if you're in a magical place then you try and find somewhere in the real world that you emotionally, and mentally connect to, to replicate that emotion for a certain place you have experienced. Same with people you do scenes with, you refer to how you feel about other people, or you play somebody you actually know in your mind, and help to play the right emotions and put yourself in a situation you feel that you know, rather than it be a magical world.
I've done the tour of the Harry Potter studio, and it's overwhelming the attention to detail and the worlds they have created, which I guess makes it much easier?
This is my first experience of something on that scale and I was totally blown away by the set design. Particularly when I walked into the French Ministry of Magic, and the amount of work that went in to it, and the number of people who must've been involved in making this one set, and this is just one of them. It's incredible, remarkable what they've managed to do.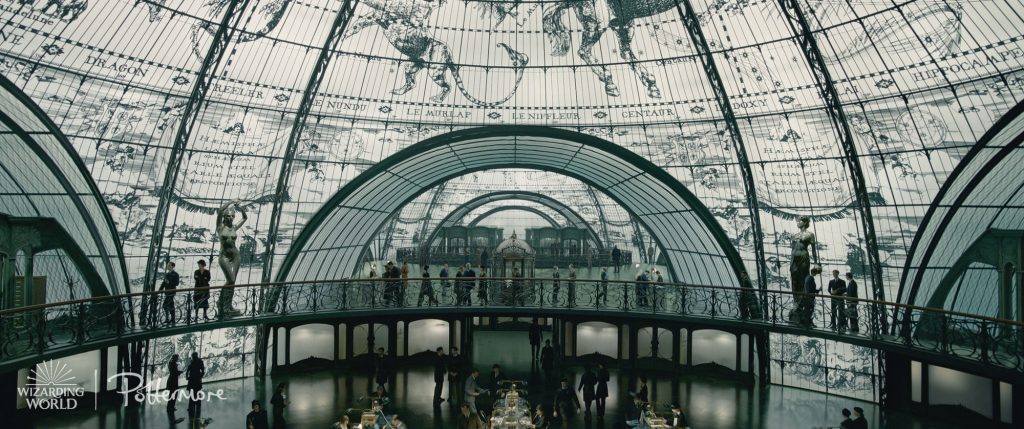 When you see the attention to detail and how many people have worked on this, there's a warm feeling of how everyone has just come together to make something purely in the name of entertainment.
Yeah, and it's the whole Harry Potter world. People have so much affection for it, it's incredible. When I was lucky enough to be doing a scene in Hogwarts and kids playing the pupils, I thought – if they're into Harry Potter this must be the best day of their life. To be in Hogwarts, with Dumbledore there doing a bit of magic. I'm not totally up on my Harry Potter knowledge, I haven't read all the books or seen all the films, just a few of them.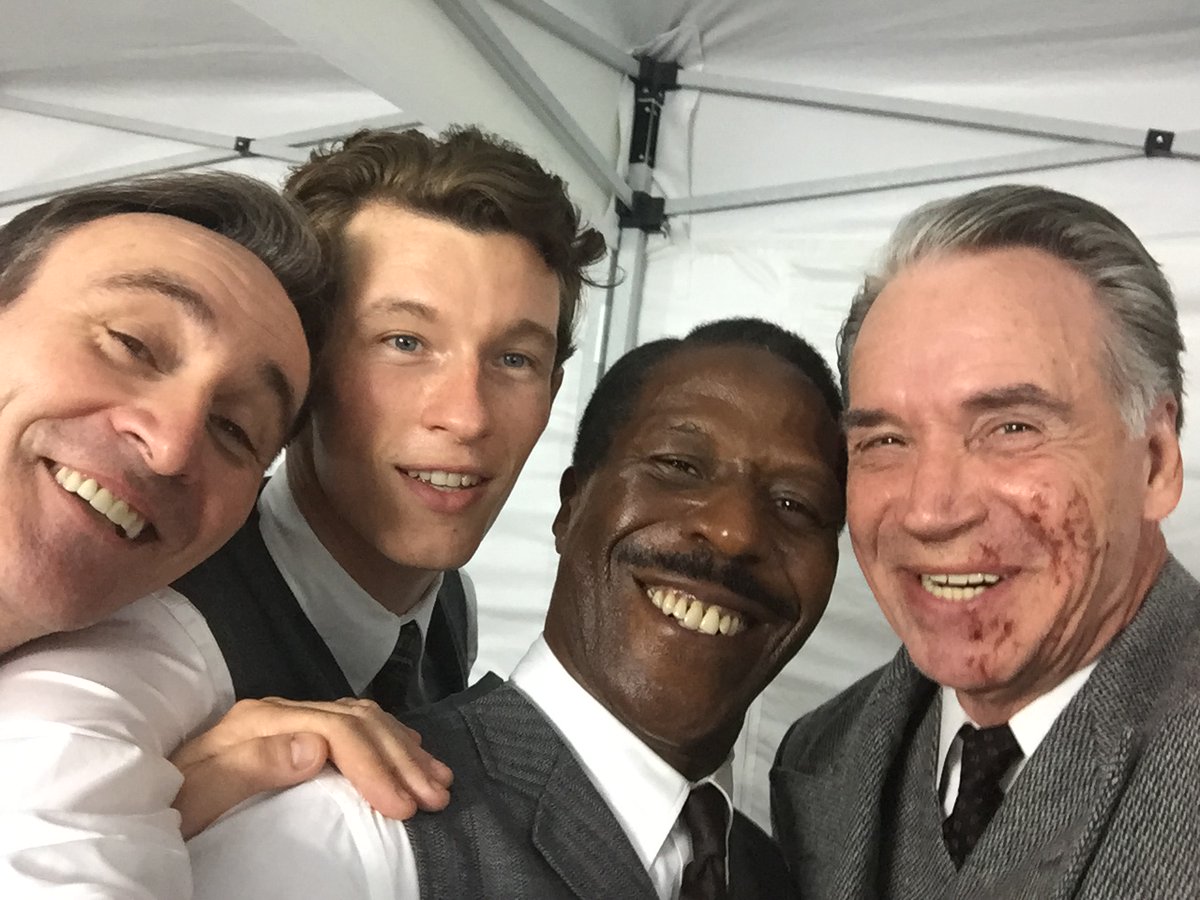 I was going to ask if you were one of those adults who used to secretly read them on the tube….
I've read a few of them, and I actually loved the first Fantastic Beasts movie, probably more than the Harry Potter films, I was just drawn more to that world, I love the four main characters and the combination of the humour and the drama and the charm and the visuals, I find it very charming and very funny. This one is obviously a lot darker than the first one, but it still has its charm. But no I wasn't a mad Harry Potter fan, but still delighted to be involved in this because I love the first Fantastic Beasts movie so much.
Now you've stepped into this world, what do you think it is about thus universe that J.K. Rowling has created that people have just taken too so much? We can't stop returning to it.
It's pretty mad, isn't it? You wonder if there will come a time when people say, enough's enough, but people do seem to be lapping it up. Stores that are opening up, I was wandering around recently and saw a store selling wands and Harry Potter stuff in Covent Garden. It's just one of those things isn't it? It's captured people's imaginations for a long time, the first book was out a long time ago. And it seems to be something that is handed down, from people who read the books first time round are adults now and they're handing them down to their children. It's just one of these phenomenons, people relate to the characters and the eternal battle of good versus evil, the escapism. We live in tough times at the moment, a bit of escapism is good for people. It's difficult to put your finger on it, but J.K. Rowling has created these characters that people just love and feel very passionately about.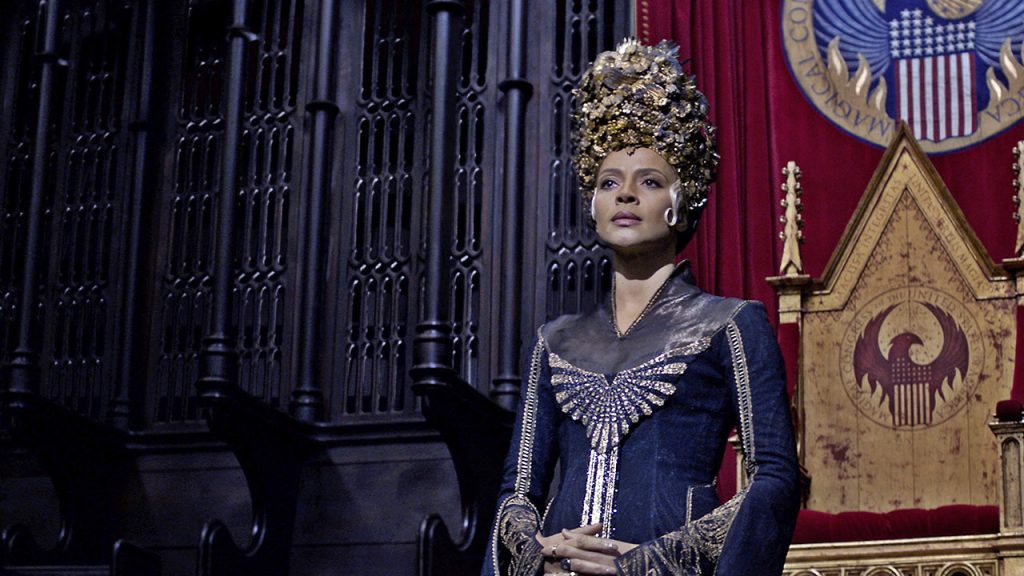 I just love it for the character names. Torquil Travers is one, but Credence Barebone, Seraphina Picquery. There's more.
I got caught out when I first cast. Apparently my character's second name does appear in one of the Harry Potter books, but I didn't know that. The name had appeared in Harry Potter law, which, of course, people were quick to tell me.
I've had a look at Ezra Miller's remarkable outfit choices at the premieres. He seems quite quirky. Did you get the chance to spend any time with him at all?
Do you think he was slightly underdressed? Actually I haven't spent any time with Ezra at all, our paths didn't cross in the storyline, most of my time was spent with Eddie or Jude, so I've seen about much of him as you have. But his outfit at the Paris premiere, that was a talking point. It's a shame really, but it happens on a lot of projects when you have a big cast, on TV I do too, the only time you see people is at the read-through and then the wrap party. So unfortunately no I didn't get to meet Ezra, but I think he's a very good actor, fantastic on screen. I didn't get to meet Johnny Depp either, but there you go, can't have it all.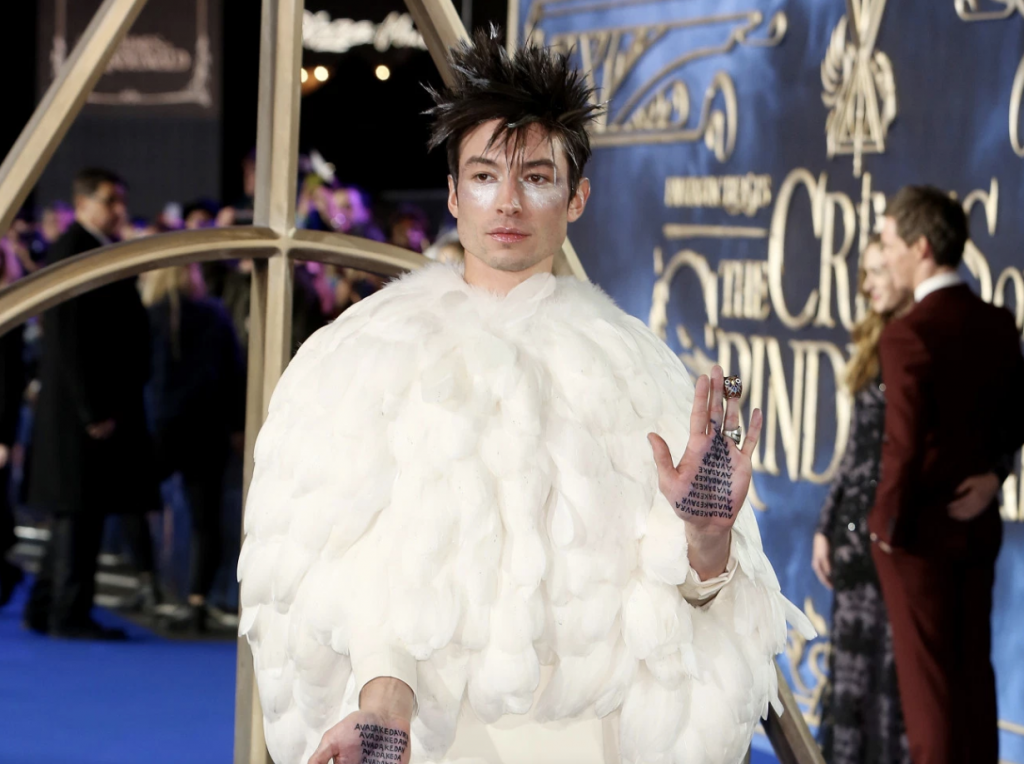 You mentioned your TV work, when I was growing up it felt like there were film actors, and TV actors. But now it's an open playing field, have you noticed that change?
Yeah it has changed because a lot of big movie stars are now doing TV because it's in a very good place both in America and over here, so big stars are now doing TV series all over the place, and they can tell a story over a much longer time, though it's probably made it more difficult for actor who aren't big movie stars because the parts are becoming less as they're going to bigger names first to see if they'd like to do them. It probably is still a bit more broad now than it used to be, but I still think in order to do movies you've had to have done a few to stay in the running, but it's definitely not as black and white as it was before, because it was a few years ago. I've known actors who used to say they just wouldn't do TV and try and concentrate on a film career, but it's not as black and white as it was, I think.
At the moment TV is exceptional though. Have you noticed a change in the quality of script you're being sent?
I almost feels that there's too much television at the moment, to be quite honest with you, it's quite difficult to keep up. It's like music, there's so much music coming out now it's impossible to keep up with the latest bands. There's so much TV, I don't know how many Netflix are pumping out every single week at the moment. So with them, and with Amazon, it's slightly overwhelming. It's great that there's a lot of work out there but it will be interesting in years to come how that model pans out, and whether they'll be able to keep the standard up, because if you're producing so much stuff, taking a scattergun approach in the hope that a couple become really successful. But there is some great stuff out there. For all the new platforms though, the BBC, given its funding and everything, still comes up with a big, quality and varied slate. They're having a particularly good time of it in the last few months.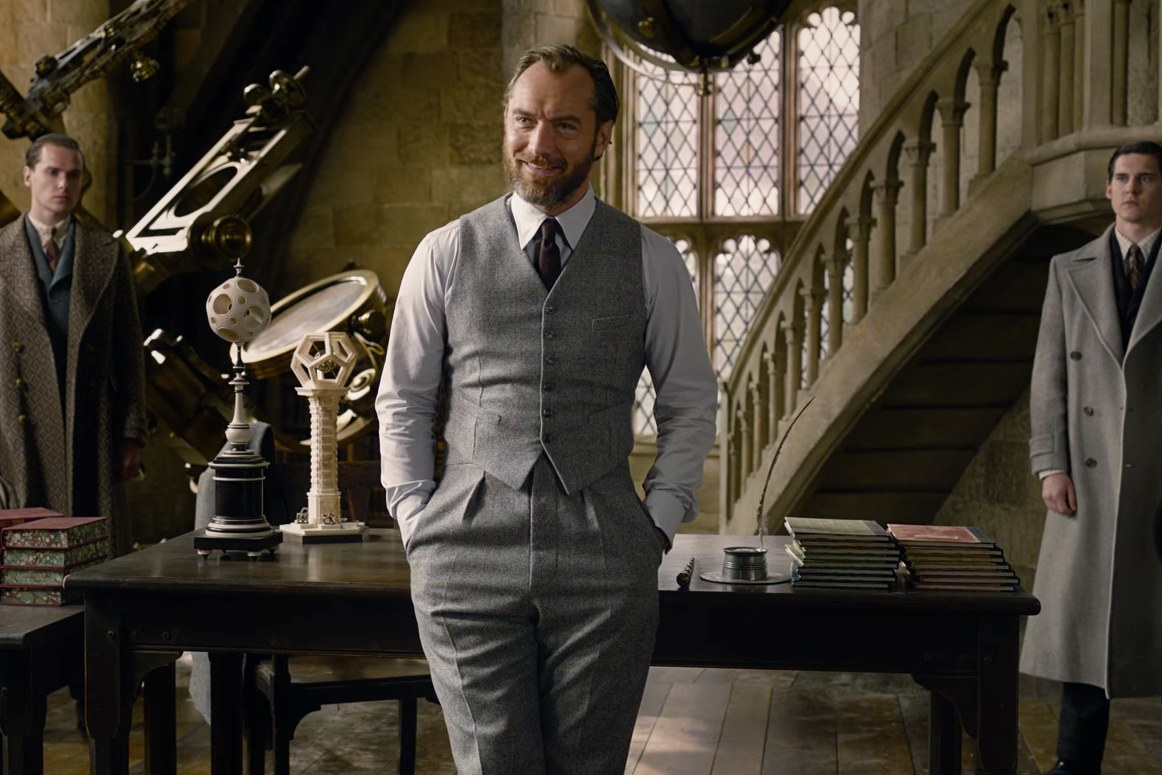 There's also a culture of binge-watching. Can you binge-watch? I can't do it. I like the old fashioned way of watching one episode and waiting a short while for the next one, and everyone watching it at the same pace.
I do prefer that kind of excitement, the good old days of waiting for an episode to come around. I remember when The Sopranos first started, I would religiously stay in on a Friday night to watch it. It was lovely when I did the first season of Happy Valley, which some people got really into, and you couldn't binge-watch it and I remember walking down the street and hearing people discussing it. Not because they saw me, but they just happened to be discussing the programme and were excited about the next episode coming on. Myself and Joe Armstrong were once on a train and this lady sitting opposite us recognised us both from Happy Valley and knew that the last episode was going out that night, and she was like 'don't say anything!'. It's nice that, when people have to wait when they're really into something. It's also because when people binge-watch, unfortunately people can just review the whole thing very quickly. People can be too quick to make judgements on stuff. In the 70s and 80s, TV series had much more time to find their feet and find their audience than they do now.
Yeah you have to catch people so quickly now, else they'll just go and watch something else. If they watch one episode of something, or even 20 minutes, and they don't like, they'll just stick something else on instead.
Yeah, let's be honest, with social media and stuff like that, people's attention spans have shortened, mine included unfortunately.
Same.
It makes it problematic because you really have to grab people early on, it's the combination of shorter attention spans and having too much to choose from, making it an incredibly competitive market, you have to get them hooked straight away.
So when you're at home, flicking through the telly, if you find something you're in, there must be a nice sense of 'oh, that's me'. But with something like Fantastic Beasts, surely nothing can beat the feeling of seeing yourself up on the big screen, in front of a room full of people.
The older you get, the harder it gets to watch yourself, especially when you're sharing the screen with people like Jude Law! But it was always nice for me with this film in particular, because I took my children to see it. There's a lot of stuff I've done that's not suitable for kids, so they were very excited that I was in it and that I was able to take them to the cast and crew screening. Unfortunately at the screening I was about two rows from the front, which is too close, you can't fully appreciate it, so I'll have to see it again and sit further back and appreciate the visuals of it. But it's still very nice to be involved in something like this for the first time, I've been doing this for a long time now, and it was a very enjoyable experience, and a different experience.
Can you emotionally invest in something you're in?
Not all the time, but I remember with Happy Valley I got absolutely sucked into it. I was into the story and absolutely blown away by Sarah Lancashire's performance in it. Normally the reason why I watch myself in things is just to see what I could do better for next time, to be honest. More on a technical level, always trying to improve myself really. But yeah, I can sometimes get involved in something. It's not easy watching yourself, at all.
So what's coming up for you next?
I've just finished doing a few episodes on the new Sally Wainwright, who wrote Happy Valley, and her next thing is called Gentleman Jack, which is a period piece about a woman called Anne Lister, who they've just unveiled a blue plaque for actually, who is a famous lesbian from the 1890s, who used to dress as a man, she was a land owner and an adventurer, an incredible character, and Sally has written this character with Suranne Jones playing Anne Lister, and I think it will be very good. I've also just finished doing the next series of Shetland for BBC, and I'm about to start a new series for ITV called A Confession, with Martin Freeman, Siobhan Finneran and Imelda Staunton.
So pretty busy, then?
Yeah, it's just been one of those things. I had been pretty quiet for quite a while, and then fortunately, there's always a bit of luck if you're able to do a couple of projects at the same time, it doesn't always work out that way, so yeah, I'm alright for the time being, I get by [laughs].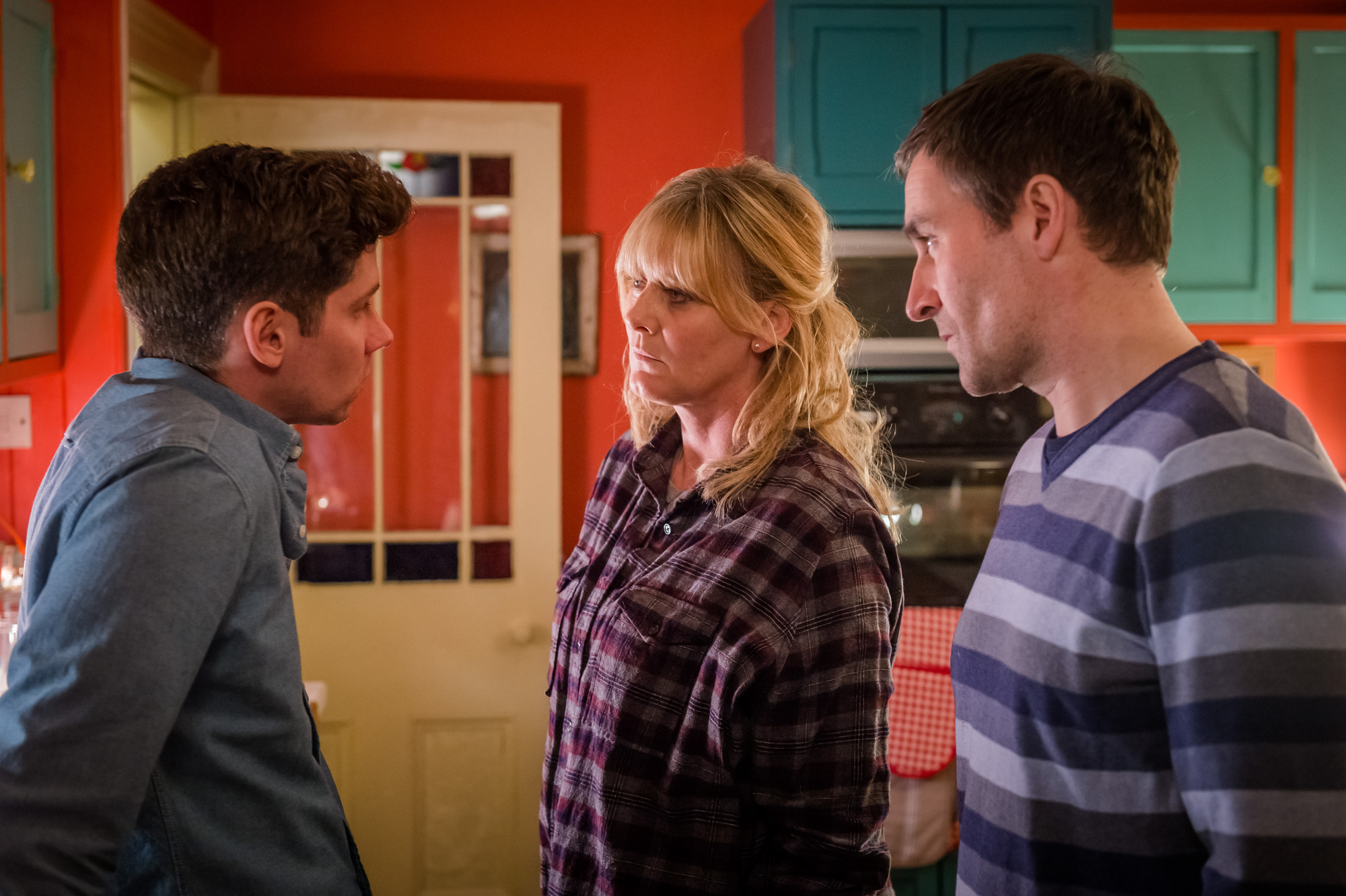 Fantastic Beasts: The Crimes of Grindelwald is out in cinemas now