MILAN – Unable to find the right words for a friend in need, brilliant film composer Anne Chmelewsky turns instead to music's power to express the inexpressible. The result is Songs Without Words (you can listen it here). We talked to the musician about her new project, about the journey in soundtracks and the new era for female composers after the success of Hildur Guðnadóttir, the first woman to win Oscar for best original score for Joker.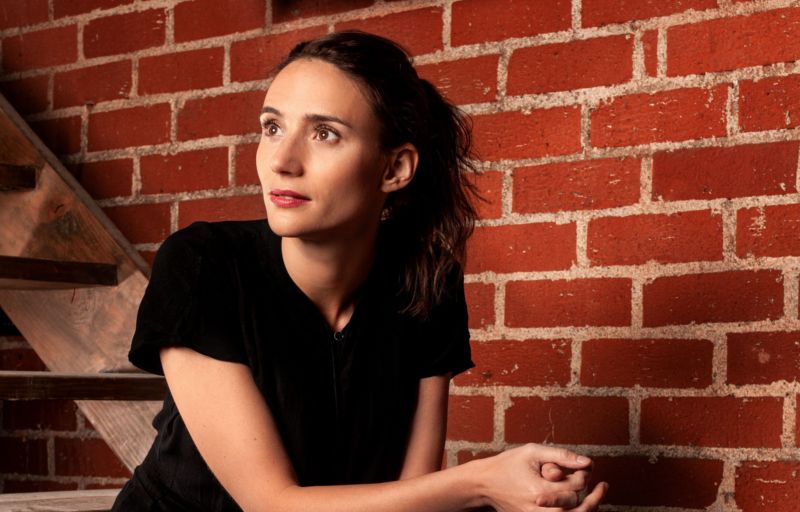 Let's start from Songs Without Words, the album that you released with Sony Classical. What was the idea behind it?
The album is essentially a collection of songs that I put together for someone close to me and who was going through a very difficult time. I kept wanting to speak to them but time and time again I found that I didn't have the right words. Everything I uttered felt like a platitude rather than what I wanted to offer: comfort, or strength, or optimism, a sense that things were going to be ok.
So, it was with a sort of frustration with words that I turned to writing the album, in the hope of producing something that could communicate all those feelings and their intensity but without the baggage of language: Songs Without Words.
You worked with Ricky Gervais on Derek. How was the experience?
Working with Ricky Gervais was an incredible experience. I had worked with him right out of college on a short sketch based on an operetta I had written about the hit series The Office, and later I was asked to help out with arranging the music for Derek. Ricky is a musician himself and so he could describe very precisely what he wanted the music to do, making process of putting things together very smooth.
We loved so much the OST of Where Hands Touch. How did you work with Amma Asante?
Where Hands Touch was my first feature film and such a special experience for me. Amma and I worked very closely on the soundtrack. I had read the script some years before the film was made and the characters had stayed with me because the story was so moving. So when I started, I felt like I knew the characters already. She was very generous with her time and we spoke at length about her research for the film. I came up with a few themes which I presented to Amma and wrote various iterations and variations which gradually developed alongside the movie.
Has the Hildur Guðnadóttir Academy Award victory for Joker changed something? Are there more possibilities for a female composer today?
Certainly, I think her success has had a significant impact on the composing community. In one season, she took every single major film and TV score award – not many composers in history can say they've done that. But as well as a fantastic achievement, I think her wins have served to really highlight the negative space. It shines a light on the very real inequalities between men and women in film music. I kept hearing people say how this would serve as a great inspiration to women – but there are so many fantastic women composers out there already who have no shortage of inspiration! What they need are opportunities – the same opportunities as their male counterparts. We shouldn't put the burden of change on exceptional composers like Hildur Guðnadóttir: it's on the producers, the directors, the studios, all of these people who are quick to talk about diversity but slow to act.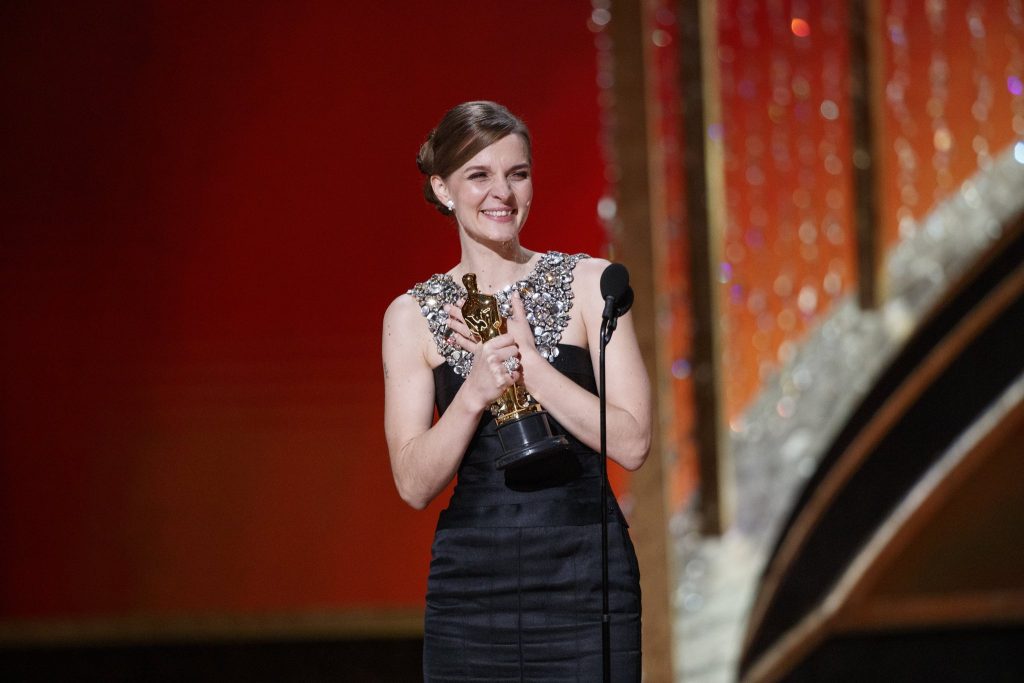 To answer your second question. In a sense, there are certainly more opportunities for women today in music than when I first started in the industry. I see more and more women composers' names on TV and documentary credits, for instance, and I hear more and more music by women composers on the radio. But Hildur Guðnadóttir is the one of a handful of women ever to win an Academy Award for Best Score. In 2019, women made up only 6% of composers working on the top 250 grossing films and only 7% of the top 500. So if we're talking about film music specifically, we need to see more far women working at the top of the industry before we can begin to say we've achieved real change.
Who's your favourite composer? The one you inspired the most?
It's not very original, but John Williams had a huge impact on my life. His film music was my introduction to orchestral music. When I was a child, someone had lent our family Star Wars on video and when we had to give them back I remember desperately singing the music in my head over and over, hoping that I would never forget it. And it was seeing his name in the credits that made me realise that writing music was a job. So it's fair to say that he was my biggest source of inspiration as a kid. But the film composer I listen to the most these days is probably Bernard Herrmann. Offenbach also has a special place in my heart, as do Reich, Messiaen, and Xenakis.
And your favourite soundtrack?
Again, this isn't very original, but I love the North by Northwest soundtrack. It's such a brilliant score, effortlessly marrying wit and suspense. I could listen to it all day long without getting bored. And for a less sophisticated answer (but very truthful!) I really love the Indiana Jones and the Last Crusade soundtrack. It has great melodic motifs and it's beautifully orchestrated. Again, what I especially like about it is the combination of the humour and action within the music.
Your next project?
I'm currently arranging the music of Songs Without Words for various chamber groups, with a view to releasing sheet music so that ensembles of varying sizes and abilities can play it if they'd like. I'm really keen on making it accessible to young musicians who might be looking to start playing together in groups again after repeated lockdowns. I'm also putting final touches to the scores for my second album: no title yet, but watch this space…