"I found myself going into some fantastically dark spaces," Radiohead's Thom Yorke confided to the BBC when asked about his first foray into the soundtrack realm. And it is hard to argue that this has not been translated outwardly in his suffocating and cacophonous score to Luca Guadagnino's self-avowed 'cover version' of Dario Argento's Suspiria.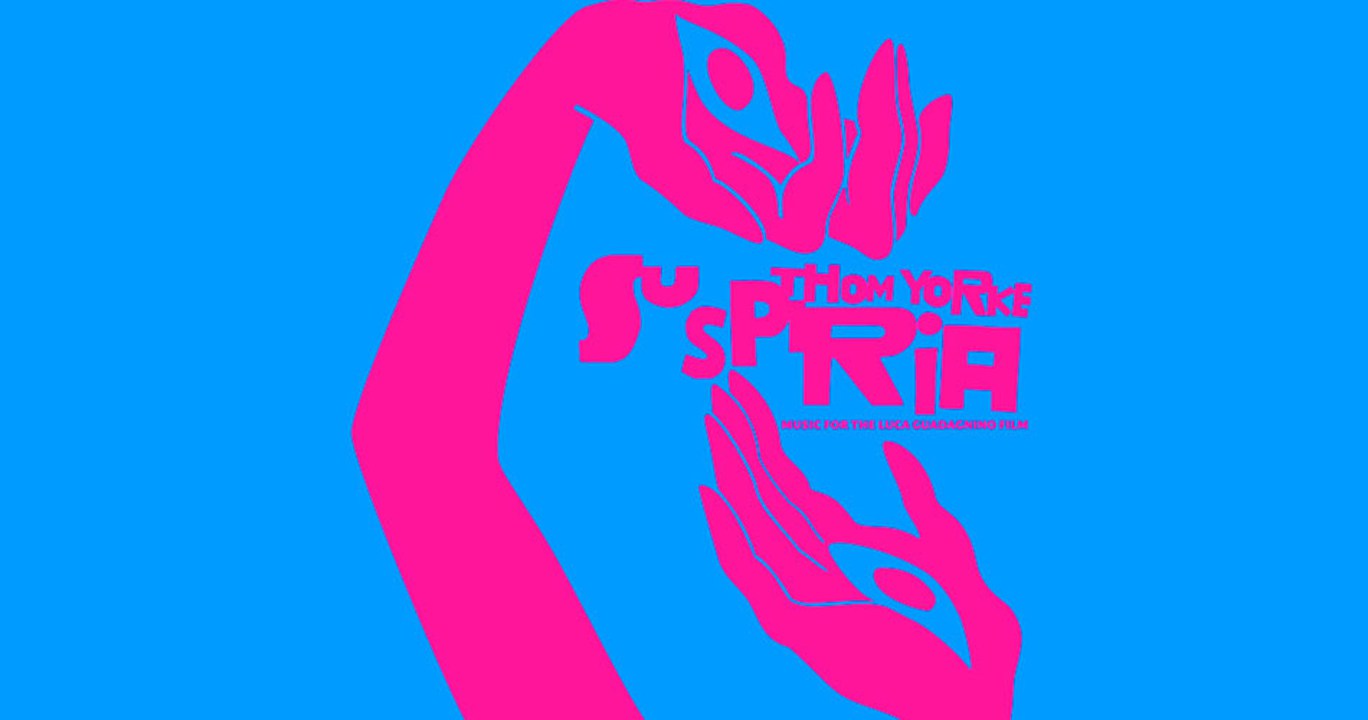 Freed from the shackles of song convention, Yorke has embraced the opportunity to indulge in the oblique musique concrete-influence that has fleetingly appeared in the Radiohead band leader's post-OK Computer output. But the elephant in this particular musical room is the cherished original by Goblin. Where does his take stack up when pitted against that masterpiece?
IT'S UP TO YOU, NEW YORK(E) Well, with the shadow of Goblin's inimitable soundtrack looming large, Yorke has eschewed replication. Facing the question with a straight bat at the Venice film festival, he opined, 'There was no way I could reference it in any way at all'. That might have been wise. The Italian prog rock progenitors sculpted a work so cherished by a cult crowd that no doubt sacrilege would be screamed if he had elected to step straight into their shows. Instead, he has boldly forged his own winding path.
VOLK SONGS That said, however, the closest he comes to the Goblin blueprint is 'Volk': a composition so frightening, ghoulish and disturbing that you might find yourself reaching for the light switch even if you play it in the middle of the day. 'Volk' soundtracks that mirrored room scene, and the stifling sensation that it promotes is equally as galling in isolation away from the moving image. At the opposite end of the spectrum, and the centrepiece to this score (reprised and revisited in the second half of the record), is 'Suspirium'. A gorgeous, delicate piano melody housing a haunting vocal refrain that is not a million miles from Amnesiac's 'Like Spinning Plates' as performed on Radiohead's I Might Be Wrong live album.
Likewise, 'Has Ended' is decorated by lyrical drumming from Yorke's son, Noah, and its deep groove rumbles along hypnotically, evoking a late-90s trip hop experiment made weary by post-millennial uncertainty. Elsewhere, choral voices and arias conjure grand atmosphere that acts as a counterpoint to the synth-heavy soundscapes. Soundscapes, in fact, that frequently reference Wendy Carlos 'Rocky Mountains' – the unnerving piece that accompanies The Shining's famous opening credits.
EXIT MUSIC (FOR A FILM) There is no doubt that Yorke has been energised by the process. Word has already emerged that he has been tinkering away on further solo material with old 'Head producer Nigel Goldrich. Maybe more soundtracks await too. Only time will tell in that regard, but now that he has dipped his tootsies into the soundtrack water he can be emboldened in the knowledge that his inability to read music is no bar or obstacle.
KING OF (THE BROKEN) LIMBS These are composition designed to induce discomfort. And, by 'eck, do they. 'Suspiria' is a creepy serenade to the soul where acousmatic sounds flit, weave and exit at whim, evoking similitude to Scott Walker's latter-day exploits. Amid the rambling chaos that is on offer, in amongst the ominous musical clouds, a palpable delight breaks through. Luca Guadagnino buried this music deeper into the mix of his film than necessary. In the process, he has committed a disservice to a score that reveals both divine beauty and contorted ugliness over the course of 25 beguiling tracks. This is exactly what a horror soundtrack should offer. Let's say it plainly: Yorke nailed his brief.
Watch the trailer for Suspiria below: