When Stan Lee and Jack Kirkby sat down to thrash out a new superhero they didn't have much to go on. Lee had already got the approval for a new superhero who would be a teenage boy and named Spider-Man – the hyphen was in place to differentiate him from Superman. The first sketches weren't a success – Captain America in cobwebs – and artist Steve Ditko got involved, designing the iconic costume. Hundreds of comics, gadgets, TV shows, movies and fancy dress costumes later and Tom Holland swings back onto our screens with Peter Parker's latest outing Spider-Man: Far from Home. How things have changed.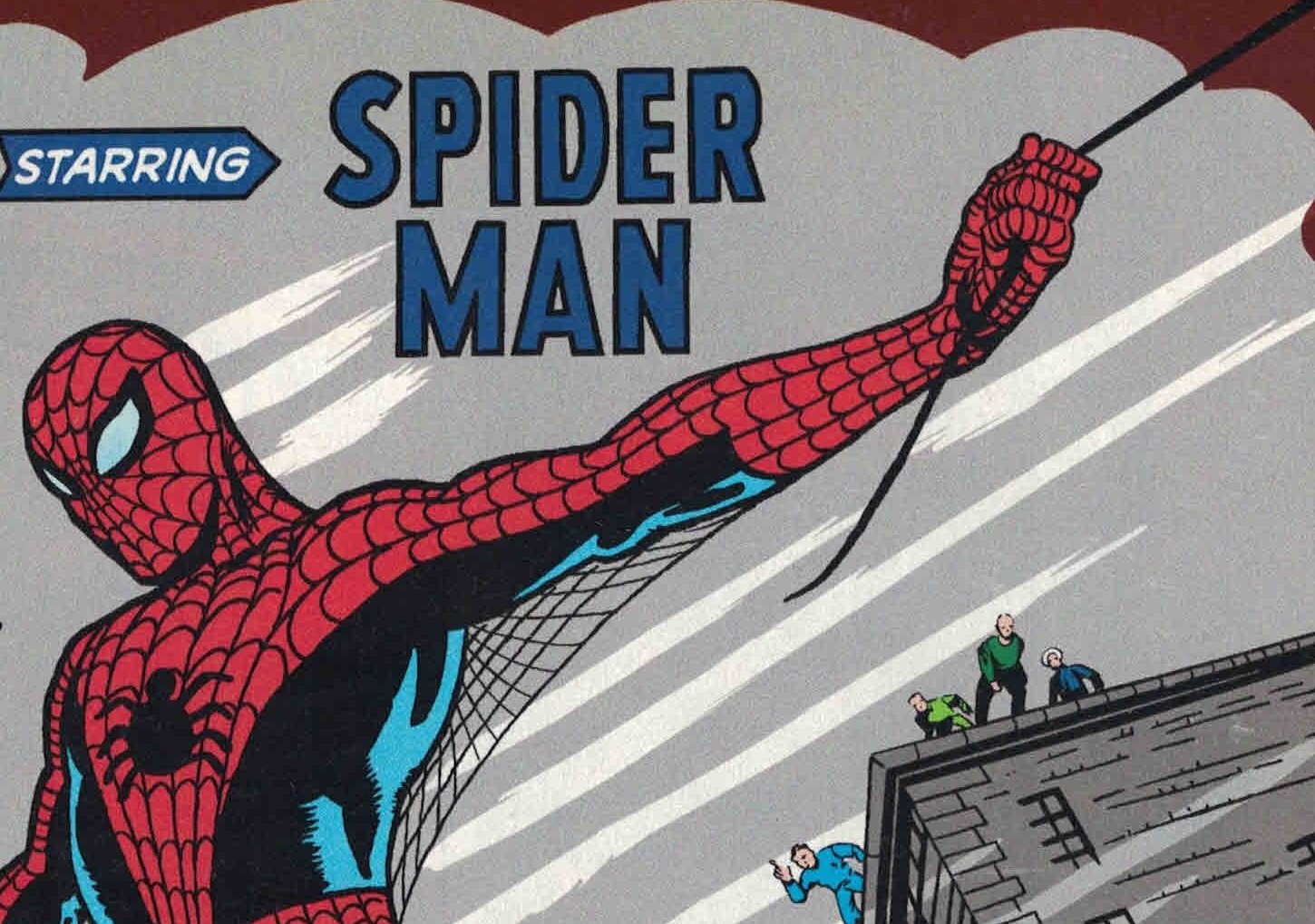 In 1977, Nicholas Hammond debuted as Spidey in The Amazing Spider-Man TV series, but outside of the US the pilot was released in cinemas, making him our first cinematic Spider-Man. The same happened the next year with a two-episode story re-edited and released as Spider-Man Strikes Back. These films tended to look cheap and the effects goofy. Hammond was 27 but looked forty. A third film was created using the same technique but aside from earning cash, this approach was doing nothing to establish Spider-Man's big screen credentials.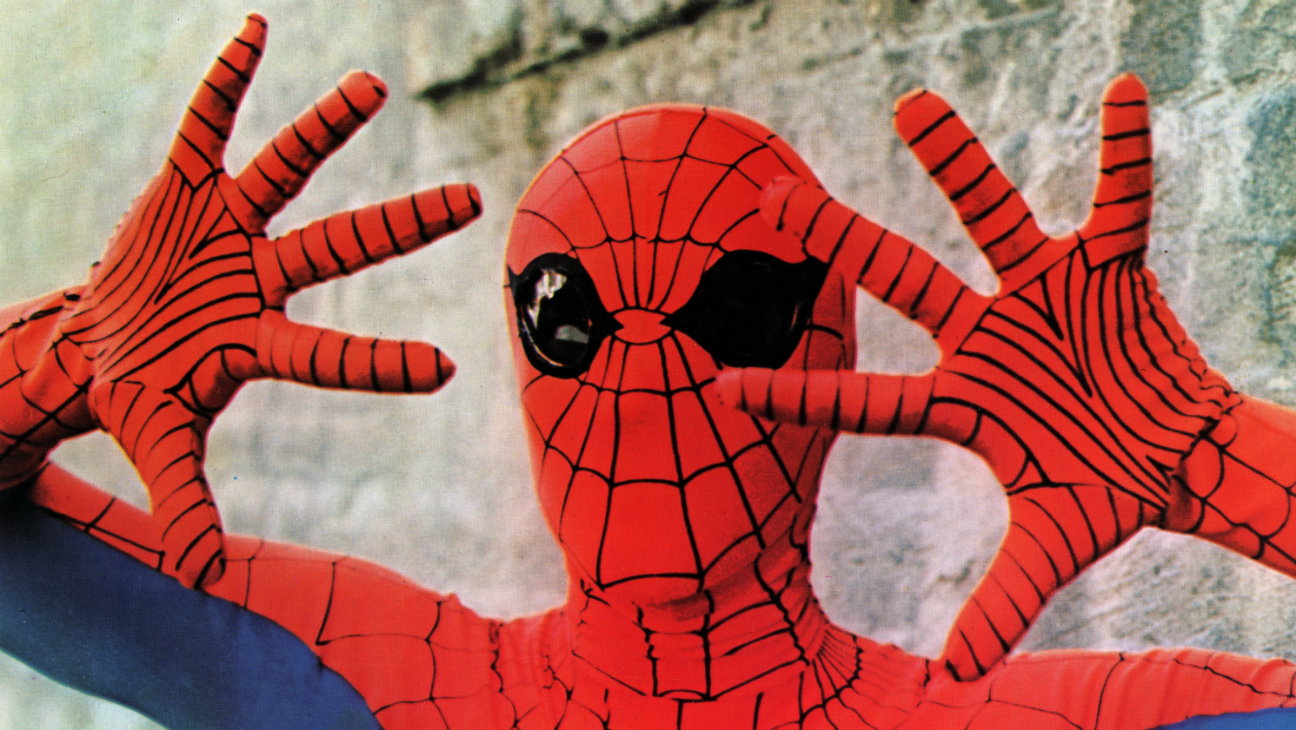 The Superman movies had proved a smash, but because of rights issues, a Spider-Man motion picture would remain in development hell gathering cobwebs for almost two decades. Through the years Tobe Hooper was attached as a director, James Cameron wrote a script, Tom Cruise was discussed as a possible lead, Arnold Schwarzenegger as a potential villain and somehow it all got mixed up with an ongoing dispute about the rights to James Bond.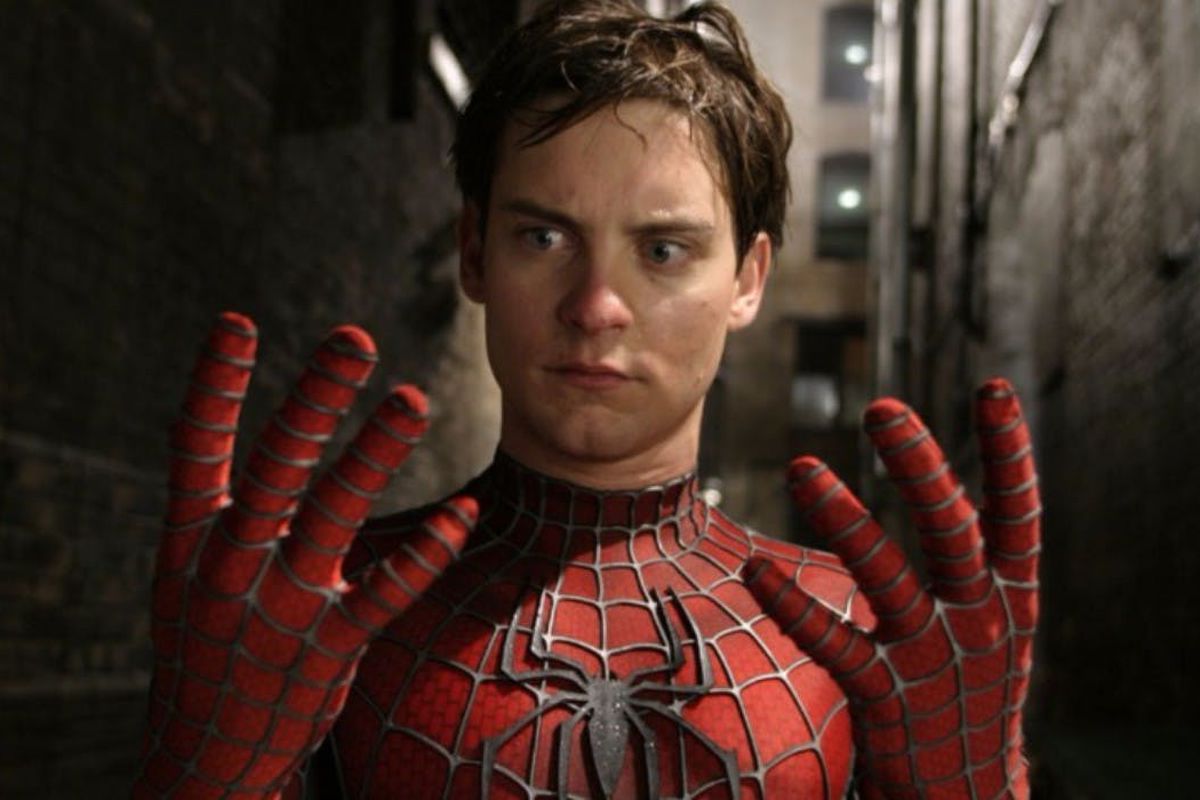 Finally in 2002, Sam Raimi managed to cut through the cobwebs and release the first Spider-Man film of what would become a trilogy. The CGI was groundbreaking – as innovative and exhilarating as the blue screen that had allowed audiences to believe Christopher Reeves' Superman could fly – the script by David Koepp was witty and sharp and the direction fluid. With Tobey Maguire as everyone's favourite neighbourhood Spider-Man, his sensitive and slightly drippy Peter was surrounded by a top cast: Willem Dafoe, Kirsten Dunst, James Franco, Cliff Robertson, and J. K. Simmons. Maguire like Hammon was still in his late twenties, but seemed much more boyish and could pull off the part of the high schooler turned crime fighter. Spider-Man 2 was a huge success, but with the third installment the quality fell off precipitously. Raimi himself wasn't happy with it and though a third and fourth film were planned, in the end Sony and Raimi parted ways and the trilogy ended with a fizzle in 2007.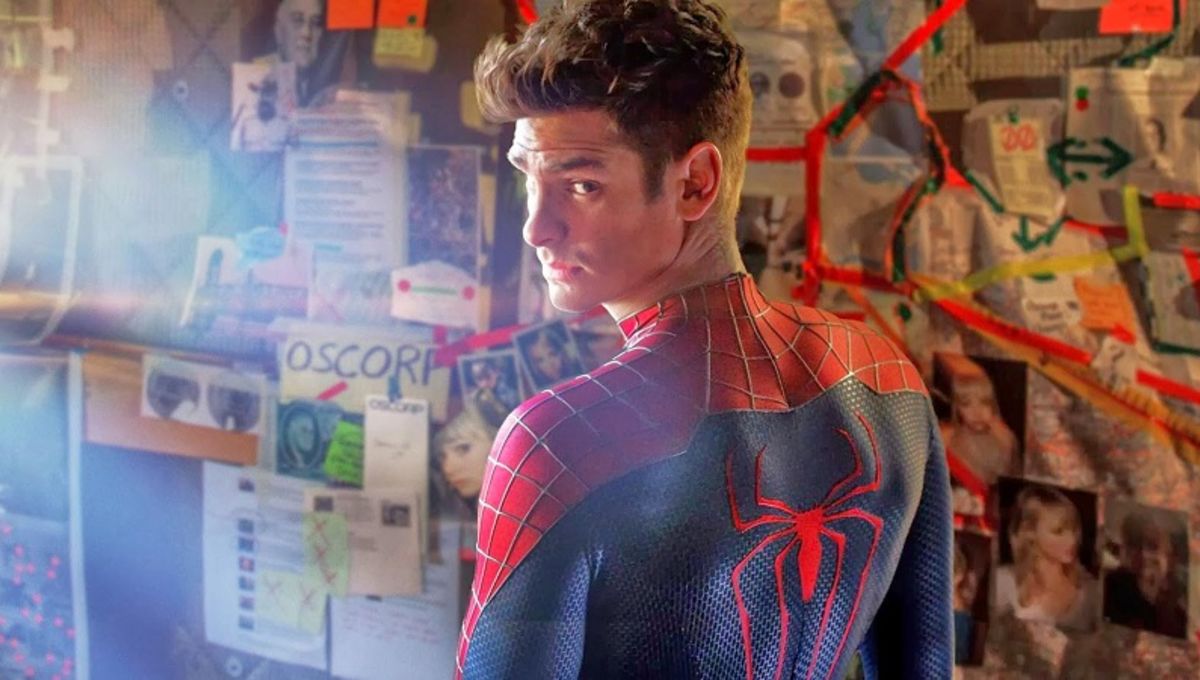 And yet franchises must… and as Marvel began to prove the popularity of superheroes, Sony couldn't afford to sit on such a valuable property. The suitably monikered Mark Webb directed the new 2012 re-imagining of The Amazing Spider-Man starring Andrew Garfield. Once more an actor in his late twenties entered high school. This one skateboarded as well and had a ruffled grunge look. The origin story had swung a little away from mutant and toward science nerd. But once more the 2014 sequel dipped and – although widely praised for his role – and with a deal to do one more movie, Garfield seemed to have ambitions to be taken more seriously. He went on to work with Martin Scorsese and Mel Gibson on prestige projects and the planned third film failed to materialize.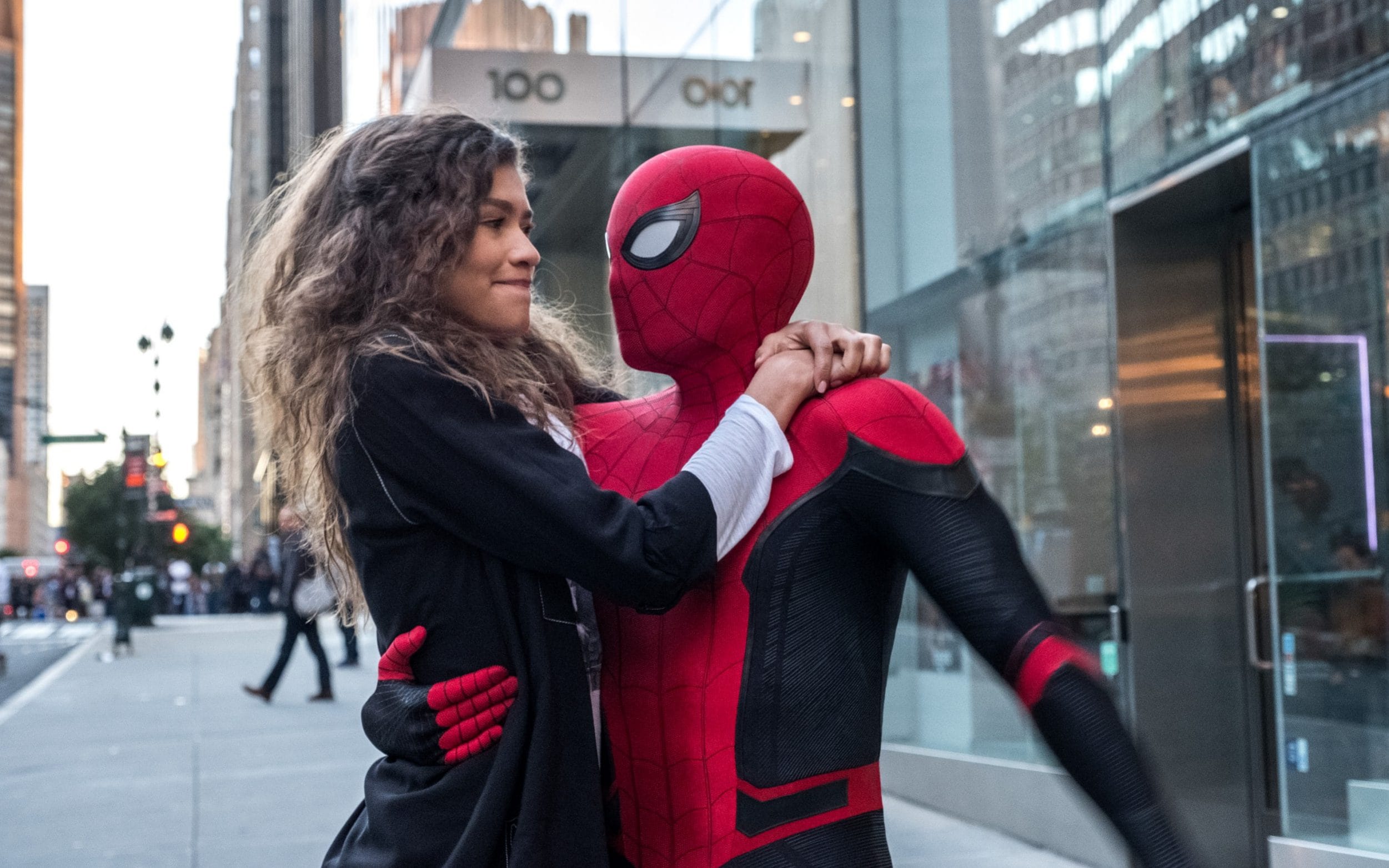 With Avengers and the MCU now fully taken off and some of the legal SNAFUs with Spider-Man IP untangled, it was time to try again. Apparently, a child Iron Man saves in Iron Man 2 is the first glimpse we have of Peter Parker. But it wasn't until Captain America: Civil War that we got to see the youngest looking Spider-Man so far, Tom Holland, barely 20 at the time. He was immediately a distinctive, energetic, funny and likeable character. From refreshing cameos to his own two features, one would have been tempted to think we'd finally found our definitive Spider-Man.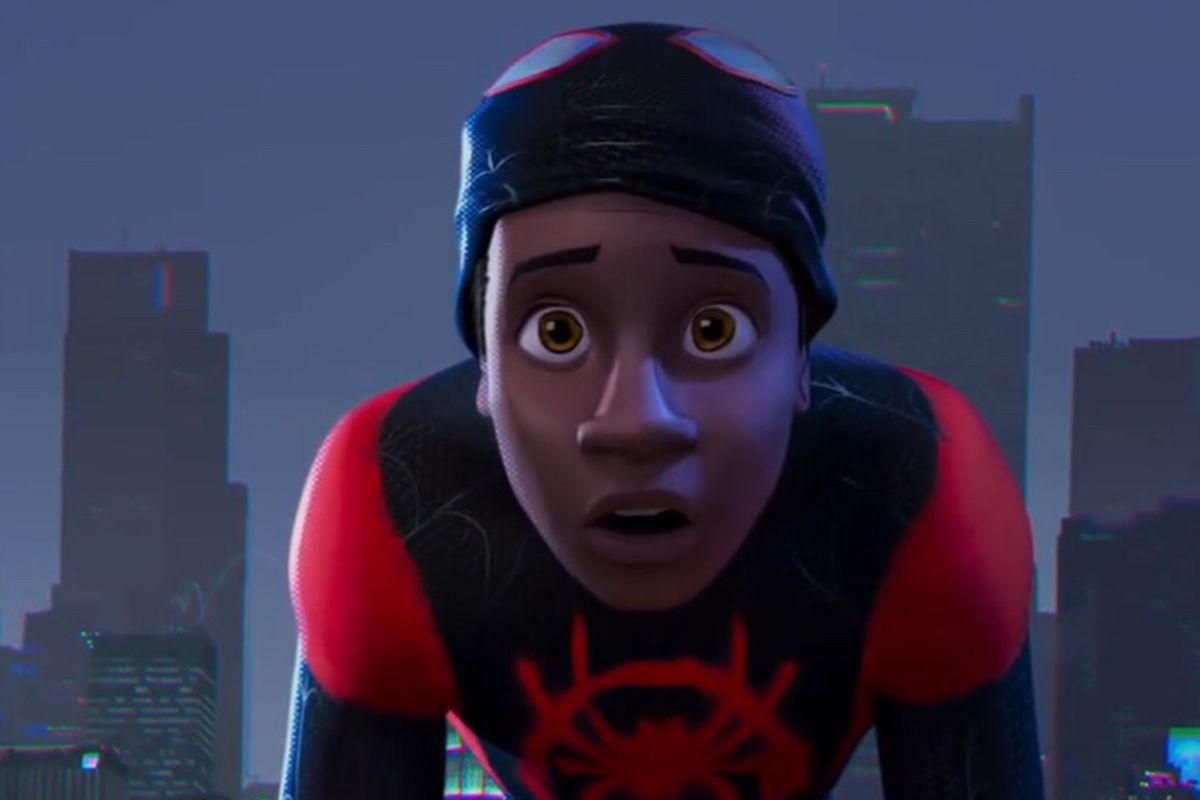 But then came Spider-Man: Into the Spider-Verse. Written by Chris Miller and Phil Lord, this animated movie took the constant reinventions of the Spider-Man character and ran with it, essentially making a strength of the ditzy indecisive casting. Any one – regardless of sex, colour, creed, or orientation – could be Spider-Man and in an infinite number of universe everyone was Spider-Man, including a young black lead Miles Morales (Shameik Moore), a noirish Nicolas Cage and a pig called Spider-Ham (who since has got his own short. This most mutable of superheroes is going to keep on swinging for years to come and with not only more Tom Holland but more Shameik Moore to look forward to, Spidey fans everywhere can see the future is bright.