It's not a busy week for new releases, with just two of real note sitting screens this weekend – but we're pleased to report that both films, while incredibly different from another, are both worth investing your time in. We begin with Jumanji: The Next Level – a continuation of a franchise we were once so apprehensive about being explored further, and now are really rather pleased it has been.
The last Jumanji reboot surpassed expectations, mostly down to the fact it was just really good fun, with a playful tone, not taking itself too seriously and all the while ensuring it had the same DNA from the original Robin Williams endeavour. Now with the sequel it's fair to say that the narrative is completely contrived, as our four protagonists all left the game declaring they were never to return, and what takes them back into the video game is absurd and doesn't really sit right, but it matters little considering once they're there, the film maintains that same element of adventure that enriched the last movie, and it's a well-written screenplay that delivers equally on its comedy and more profound elements.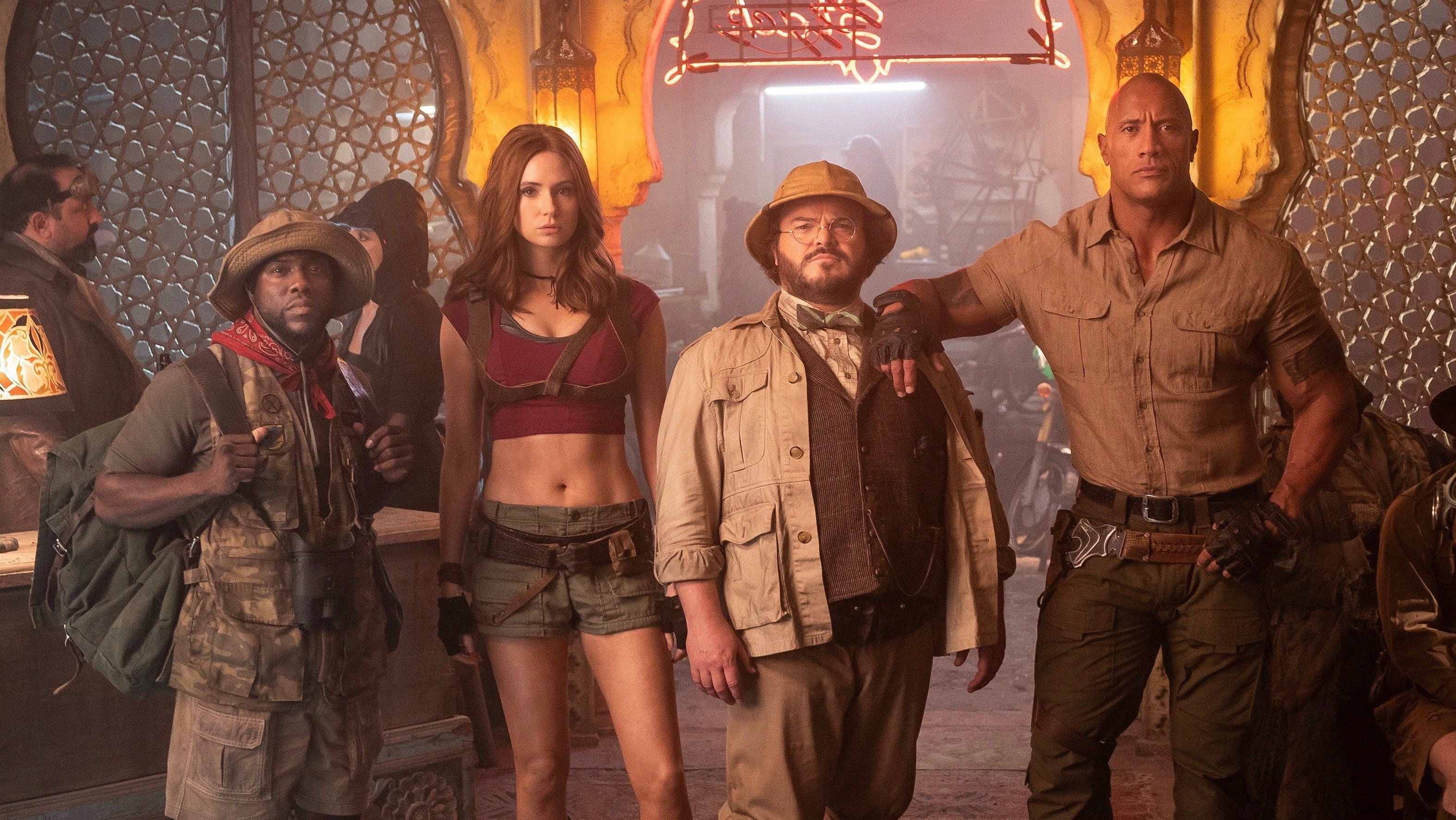 The fun nature derives mostly from the actors playing different roles; so where Jack Black played effectively channeling a teenage girl in the last movie, this time he's got a different role, that of Ser'Darius Blain's character Fridge. Dwayne Johnson this time is challenging Danny DeVito which is just as brilliant as you'd imagine, while Kevin Hart takes on the part of Danny Glover. Karen Gillan stays the same in this instance. They're all evidently enjoying themselves, and in turn so are we, and the film is littered with hilarious moments – Hart in particular stealing the show. But the newcomers are what make this, not just the two aforementioned Dannys, but also Awkwafina, who turns up as a petty thief from within the unforgiving game.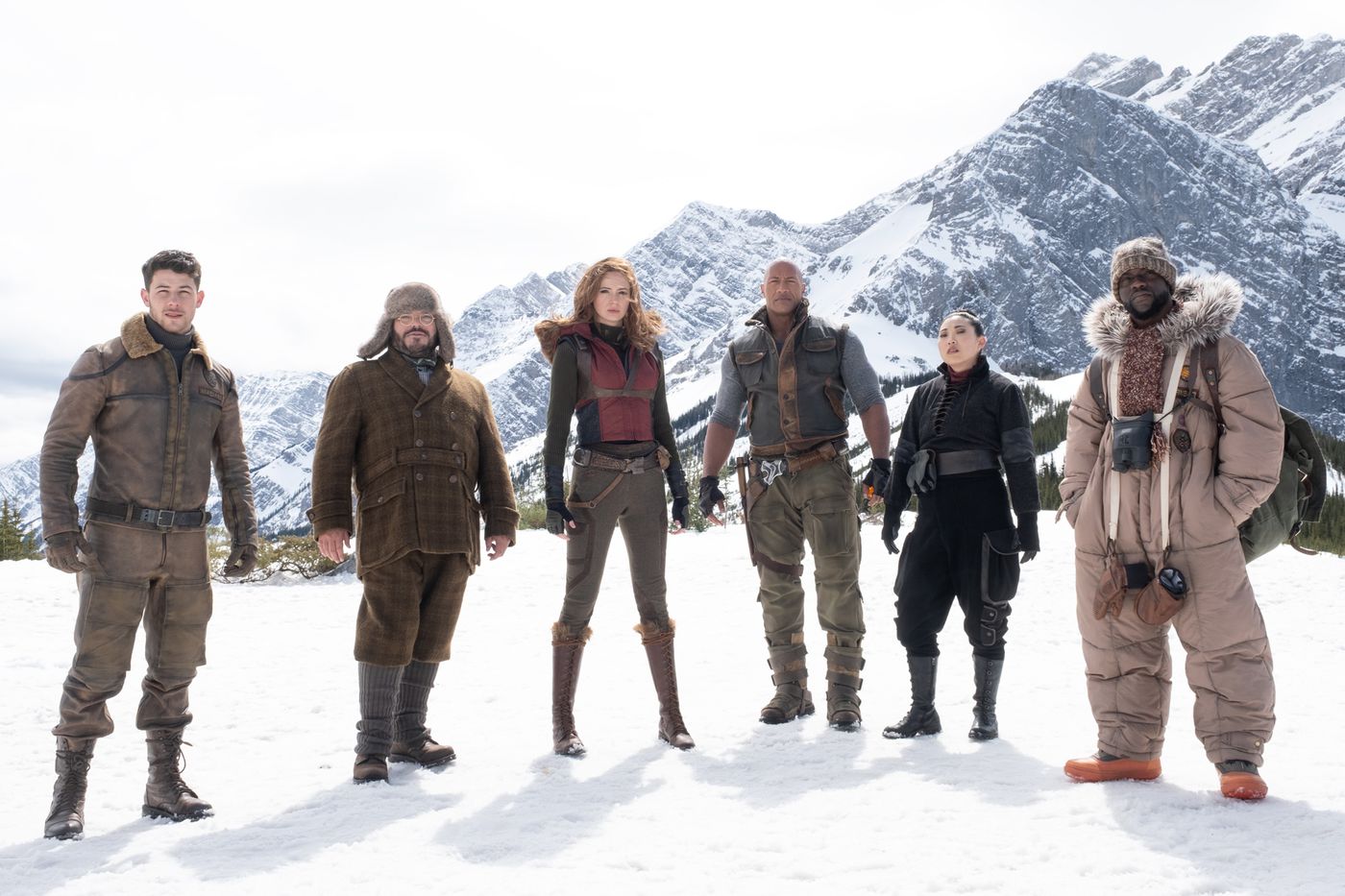 But where this film is so surprising is within its pathos, it's genuinely touching in parts with a couple of scenes in particular that are really rather moving. Much of this comes down to Danny Glover, who has such an empathetic demeanour, and utilises that effectively here. His character arc is a compelling one, but they all are, that's the brilliant thing – each character has their own journey, and each one fells so fleshed-out, we find ourselves caring for every single person. So if you enjoyed the last one, well this one is even more accomplished and while we can only imagine the forced, inane way the characters will find themselves back in Jumanji for a third production, but to be honest, when the movies are this entertaining, who really cares?
The other noteworthy release this weekend is Pink Wall, the debut feature from behind the lens for Weekend and Dowton Abbey star Tom Cullen. Evidently taking pointers from the Mumblecore movement from America, with shades of Joe Swanberg prevalent, that much is confirmed by the casting of Jay Duplass in the co-lead of Leon, the partner to Tatiana Maslany's Jenna. The film is about a relationship, warts and all, taking place across six years, featuring six scenes as we dip in and out, getting a real sense for this intense affinity, and one that slowly starts to dissipate over time. It's a hugely authentic film that thrives in the notion of kitchen sink realism, it's evidently improvised for much of it, and the two central performances do this justice, particularly Maslany who is exceptional as Jenna.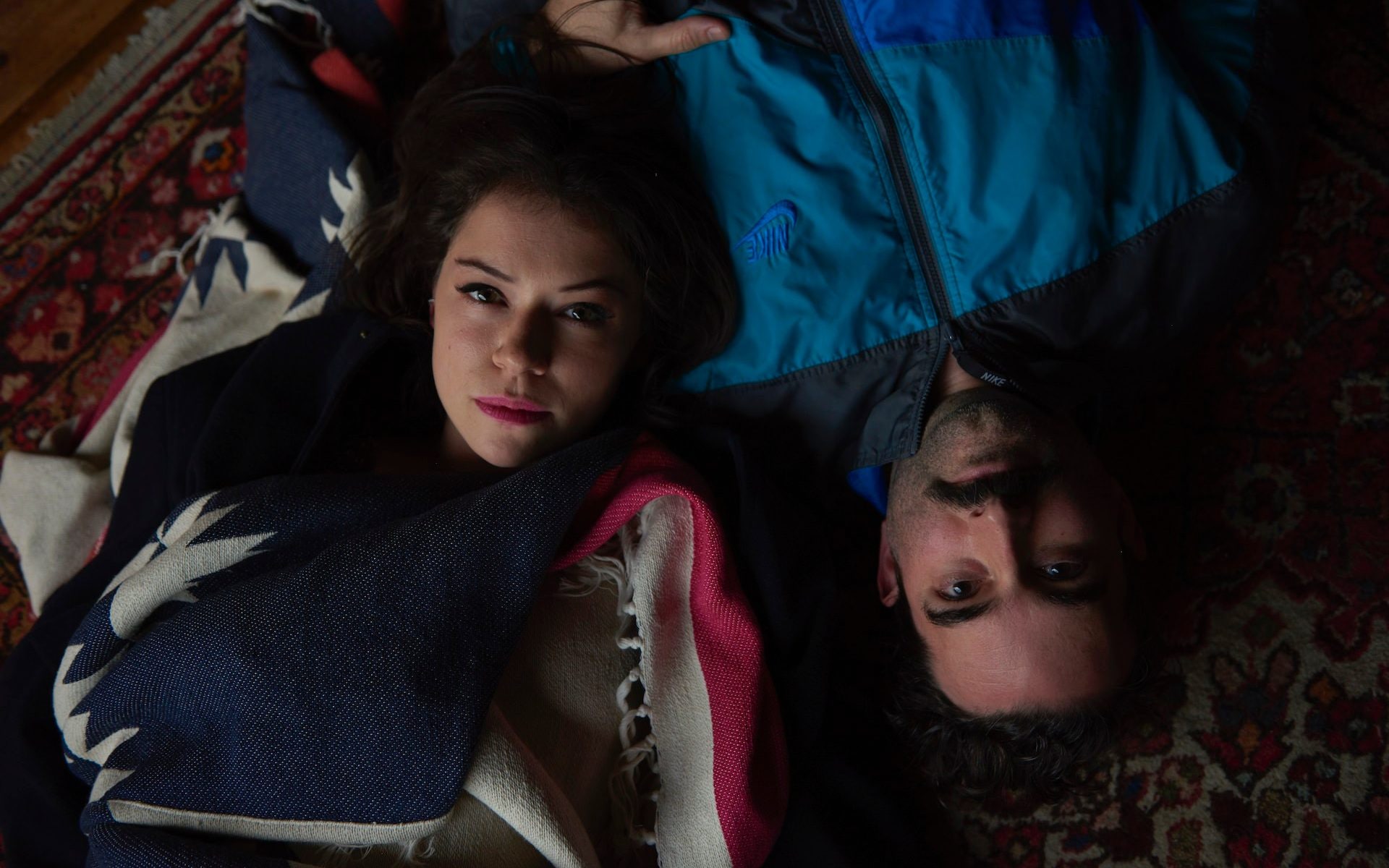 But the film isn't just a relationship drama, it's a real comment on modern society, taking a rather unique and yet so realistic view on modern romance. Cullen – who also wrote the screenplay – plays around with gender expectations, looking into themes that will resonate with so many people, such as the way ambition gets in the way of their love, how they navigate their way around the difficult balance between fulfilling their career aspirations and maintaining a happy and healthy life at home. It's a worthy debut for the actor turned director, and we're most certainly looking forward to whatever he conjures up next. Also out this week is Black Christmas.