In our May preview, we warned that Chernobyl probably wasn't going to be a laugh riot. That turned out to be something of an understatement, as the season premiere of Sky Atlantic and HBO's new miniseries unleashed its dark, despondent chaos.
The opening scene alone deposits a crushingly heavy boulder of doom. Two years after the disaster, Jared Harris's Valery Legasov sits at his kitchen table, recounting the mistakes made at the Vladimir I. Lenin nuclear power station on 25 April 1986. In his view, the man who took the fall, Anatoly Dyatlov, wasn't the greatest criminal that night. But for what he did do, he deserves far worse than 10 years hard labour. He deserves death. His testimony complete, Legasov carries out his own self-imposed sentence.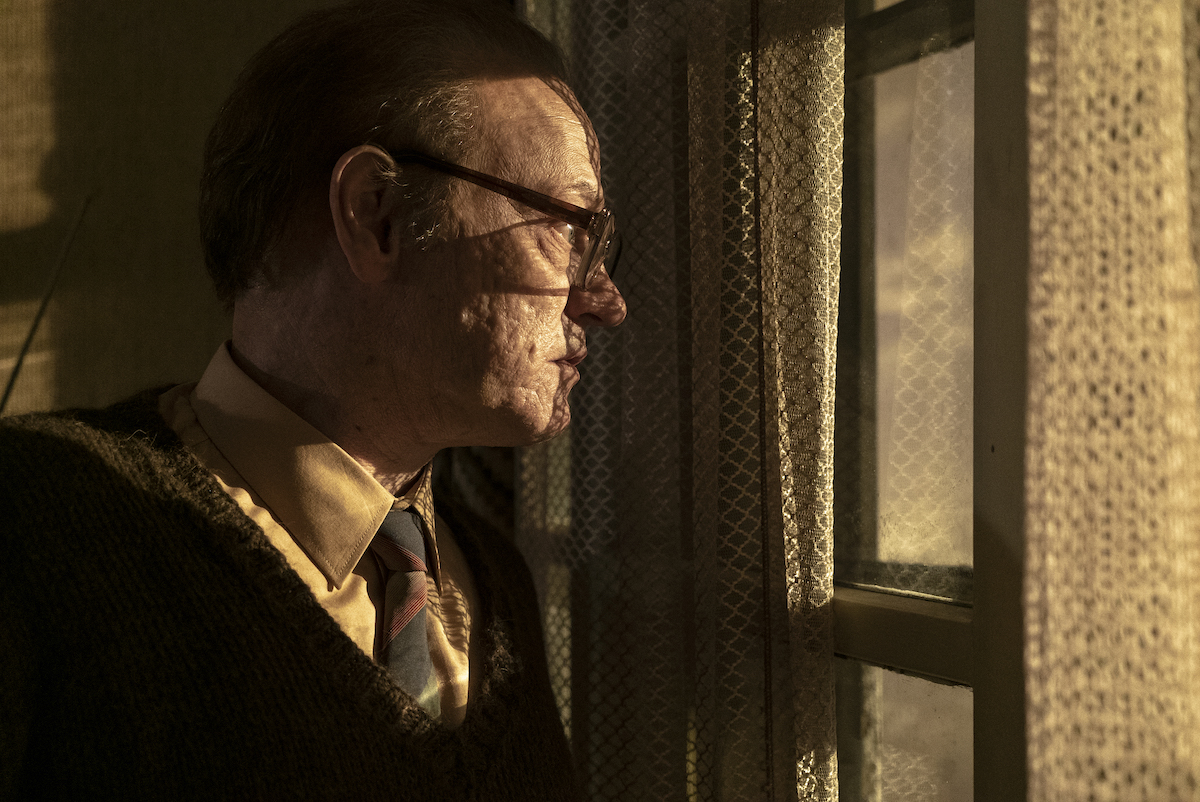 The next 55 minutes illustrate Legasov's reasoning in giant pitch-black strokes. It's chaos, even when it's not. As Dyatlov (Paul Ritter) denies even the existence of a problem, self-protection overriding any human decency, the situation crumbles like the structure surrounding the exploded core. "Cores can't explode," the suits argue into the terrified, radiation-burned faces of their engineers. Firemen think they're putting out a roof fire, idly picking up radioactive graphite that burns their hands into bloody mush. Locals stand out in flurries of radioactive ash, children dancing in it like snow. It's horrific and Chernobyl places the blame solely at the feet of the leaders who claimed one for all while condemning ordinary people to hell.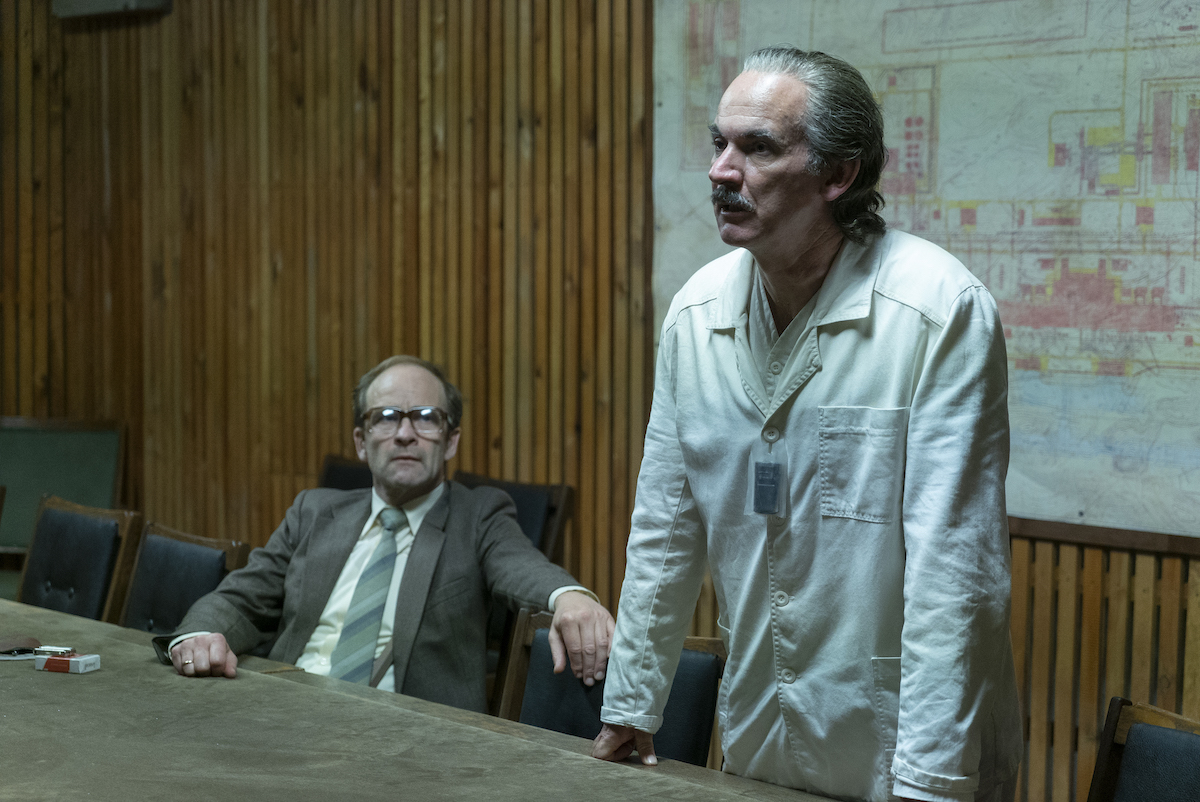 Craig Mazin's script leans into the chaos, avoiding clean narrative lines, instead creating the sensation of a panicked wave hurling itself against a gigantic, perverse dam of deliberate obtuseness. On the other side of that dam is a community unaware that there's a wave or that it's trying to put out a fire they don't even know exists. No doubt the battle lines will become much clearer as the series progresses, but for an opening, all this blind panic is remarkably effective.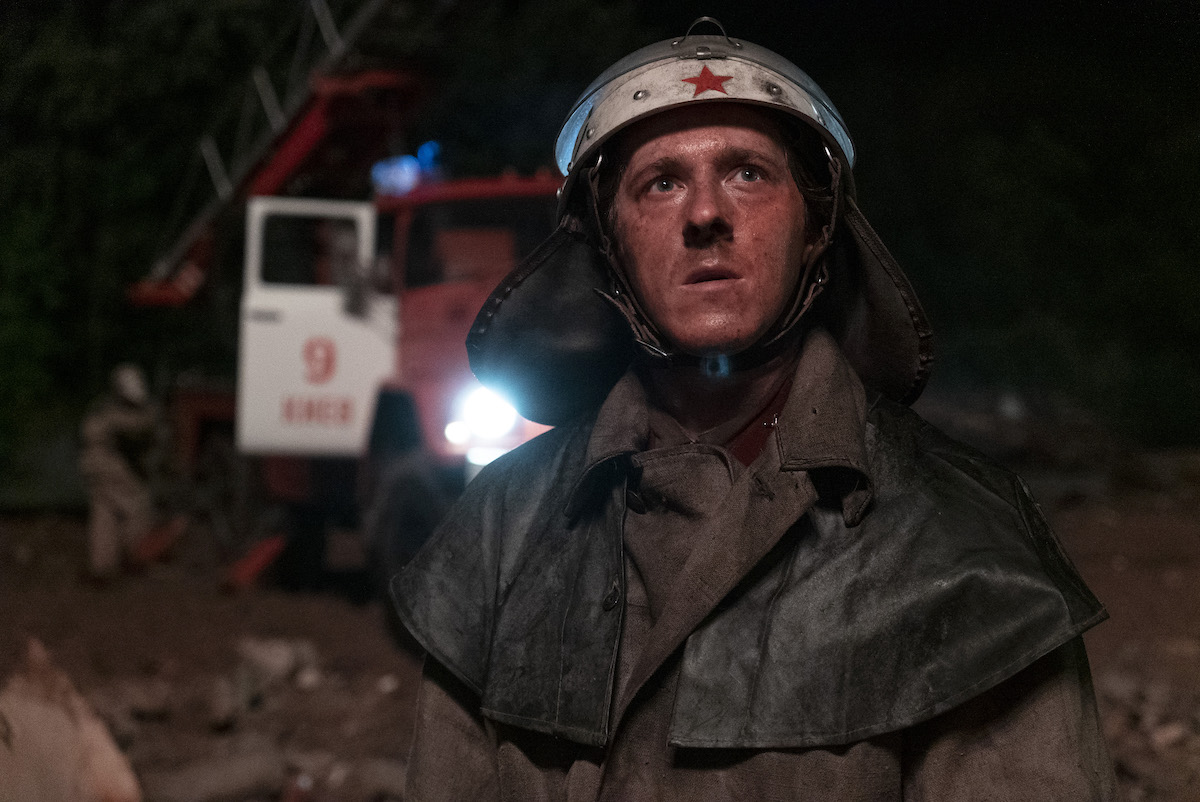 What's even more remarkable is that this all comes from the pen of the man responsible for The Hangover sequels, Identity Thief and Scary Movie 3. Not to disparage his previous work, but it's safe to say that the change of tack has brought out the best in Mazin. His script and Johan Renck's assured direction turn an environmental disaster story into straight-up horror that reverberates all the way from 1986 to the present day. It would appear that denial, self-interest and destructive falsehoods have the longest half-lives of all.
Chernobyl is currently streaming on Now TV and Sky Atlantic