Andy Daly could be the funniest man in the world. That's a hard thing to gauge but if someone created a machine that was up to the task, it would probably just bring us back to my opening gambit, albeit with a tad more certainty: Andy Daly is the funniest man in the world.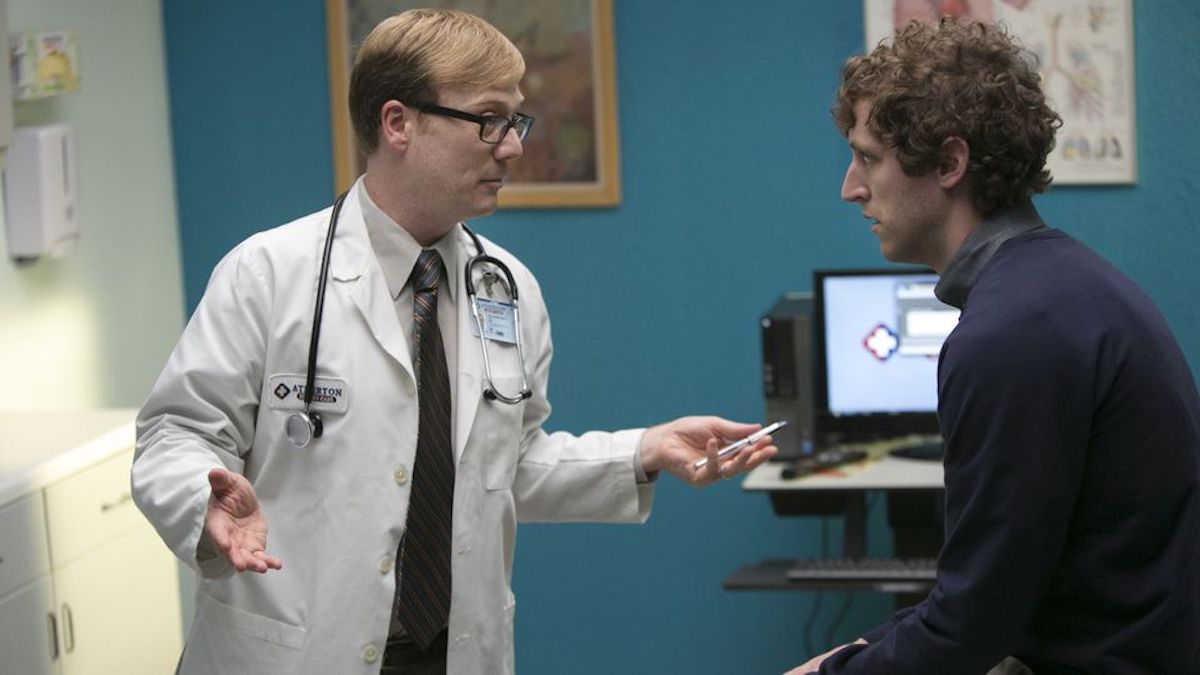 Daly pops up in supporting roles all over the place: as Eleanor's mum's new man on The Good Place, the last GP you'd ever want to deal with on Silicon Valley and the hopeless schmuck of a principal on Eastbound And Down. As soon as his face is on screen, I'm rubbing my hands in glee. We're in for a treat. If your ears are bored, go listen to his Andy Daly Pilot Podcast Project. You won't regret it.
Daly's one starring role on TV came in the wonderfully insane mockumentary/fake reality series Review, based on an Aussie show of the same name. Each episode opens with the same question from Daly's Forrest MacNeil: "Life, it's all we have, but is it any good?" Forrest is a reviewer but, as he points out, he doesn't review books or movies, he reviews life. Each episode, viewers send in a life experiences for Forrest to experience, review and award star ratings out of five. Well, that is, except for the time he's asked to review what it would be like to give something six stars, an experience he gives one star.
The best thing about Forrest is his inability to see anything he does as being the result of choice. He's a narcissistic idiot whose misplaced sense of purpose and self-importance can turn the simplest, most innocuous sounding review into chaos and disaster, shredding his life into pieces in pursuit of the experience he's been assigned. He starts a cult, he burns down his father's house, he destroys his marriage, he sabotages his own murder trial by turning up as Helen Keller, he gets buried alive, stranded at sea… the list is long and hideous.
The consequences pile up, the mounting tragedies pushing Review deeper and deeper into the kind of blackly comic territory that TV rarely mines. Even when he's given a loophole or a get-out clause, usually by his despairing co-host AJ (played with resolute perkiness by Megan Stevenson), Forrest is unwavering in his blind obedience to the concept. The review is God and it's an almighty cruel creator.