When it comes to awards season, it's easy to feel the glitz becoming a glut. In fact, I've not been to shy of expressing my own indifference to the baubles and the buzz and especially the divisive discourse surrounding the whole shebang. But the triumph of Bong Joon-ho's Parasite caused a tear to run down my manly cheek, a lump in my manly throat and made my manly heart beat at little faster for the future of cinema. The film has romped through award season, picking up gongs hither and yon and crashing the party. And on the night, it picked up four awards, Best Screenplay, Best International Film, Best Director and finally the most coveted Best Picture, becoming the first non-English language film to do so.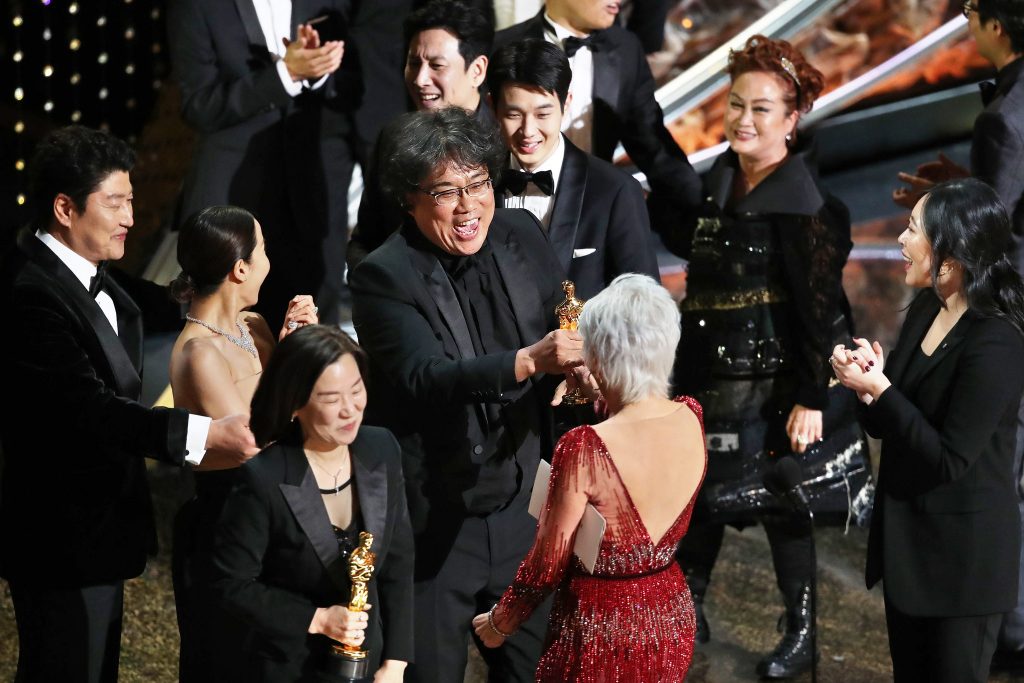 It would be easy to parallel the film's awards run with the story of the film in which interlopers Ki-woo (Choi Woo-sik), his dishevelled and dissolute dad Ki-taek (Song Kang-ho), his snappy mum Chung-sook (Chang Hyae-jin) and his smart sister, Ki-jung (Park So-dam), wheedle and deceive their way into the household of a wealthy family, played by Lee Sun-kyun and Cho Yeo-jeong. But this Doubtfiring storyline balances rather than resolves the tensions of a society riven by huge inequalities. In every shot, space is bisected between those who have and those who have not, and the struggle is both absurdly comic and viciously tragic.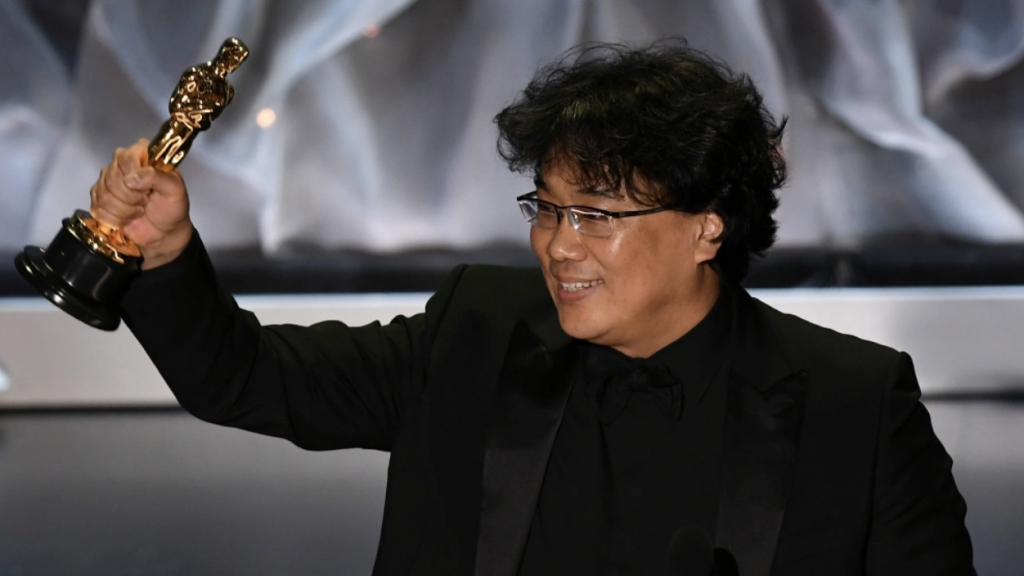 Screenwriters Bong and Han Jin-won deservedly won the Oscar for a script that doesn't relent and never gives in to cliche or unwarranted sentiment. Our sympathies are conflicted between the verve of the downtrodden family and the unknowing prejudices of the wealthy – but the larger point is about a society with such skewed values and such a patently unjust system which creates the conflict in the first place. As the identity theft farce escalates into something more sinister and bloody, the film brings to mind Dostoyevsky's Notes from Underground and even Kafka's Metamorphosis as the 'parasites' squirm in their hiding places, almost transforming into insects.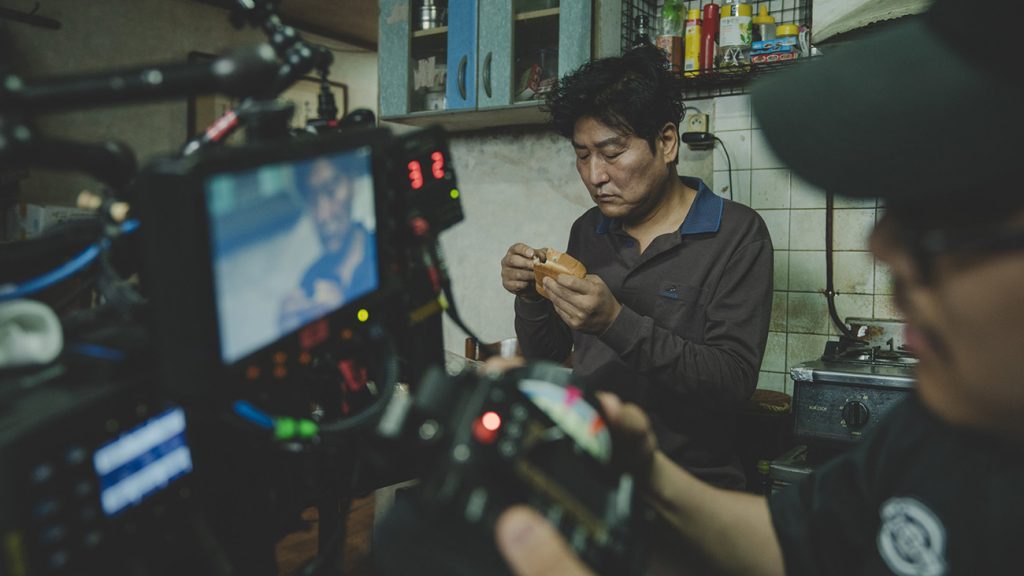 The Oscar win shows the Academy opening its mind to a foreign language movie and which will hopefully encourage audiences towards a broader view of cinema and, hopefully, the world around them. Parasite teaches us about Korean society, as well as problems within our own society. It shows that the Oscars can aspire to be more than, as Bong called them: 'local awards'. For Korean cinema this is huge, but there will be many other filmmakers in other languages and studios who will now know that not being in English is no longer something that excludes you from consideration. Let's hope this victory also inspires the Academy to include more diverse voices from within and without the USA and the English language speaking world.