After whetting our appetites with the first image of Leonardo DiCaprio and Brad Pitt as fictional characters Rick Dalton and Cliff Booth in his upcoming movie based around the Sharon Tate murders, images and titbits around Quentin Tarantino's ninth feature have been trickling onto the web. So, what have we seen so far?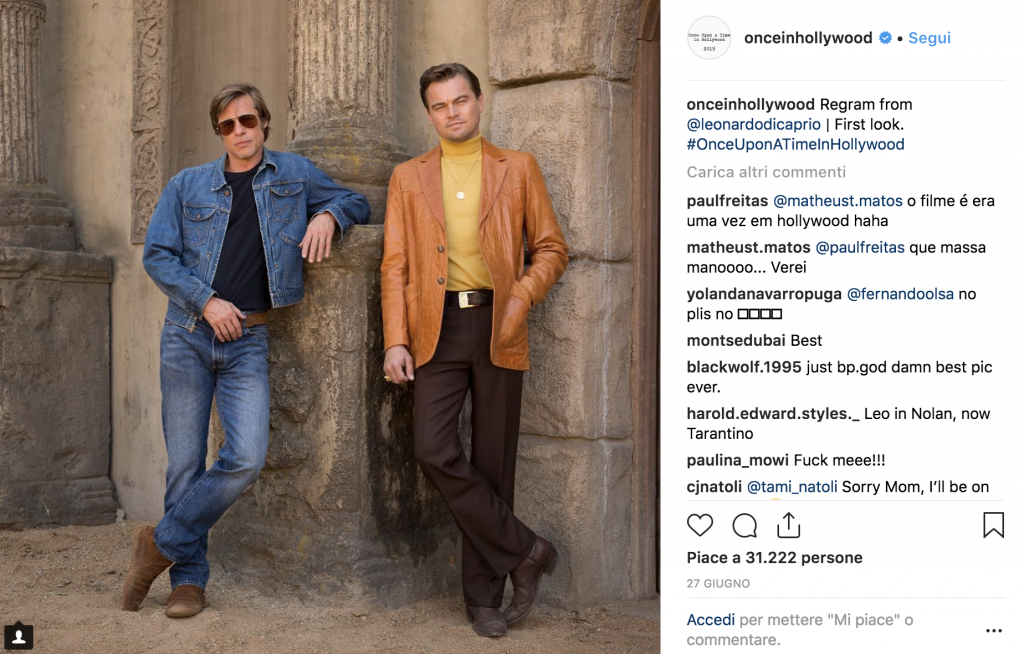 As you'd expect from cinephile Tarantino, there are plenty of references to lesser-known movie gems from the era: there is a precise replica of the adult movie cinema the Pussycat Theater showing Babette, which was released in 1968. The Cinerama and Vogue movie theatres also make an appearance in the movie while an image of DiCaprio shows him standing alongside a poster for Sinister Seymour's Fright Night. Sinister Seymour (aka Larry Vincent) hosted low-budget horror and sci-fi movies, and was famous for heckling the films he presented. These references are classic Tarantino, whose films have always referenced his encyclopaedic and catholic knowledge of cinema.
Al Pacino, in his first appearance in a Tarantino film, has been spotted alongside his co-stars in his 1960s suit, while the leads sport some natty outfits from the era. Alas, Burt Reynolds, slated to play George Spahn (who owned the ranch where the Manson family lived), died before shooting his scenes. It would have been a great swansong for an actor whose career in Tinseltown spanned seven decades.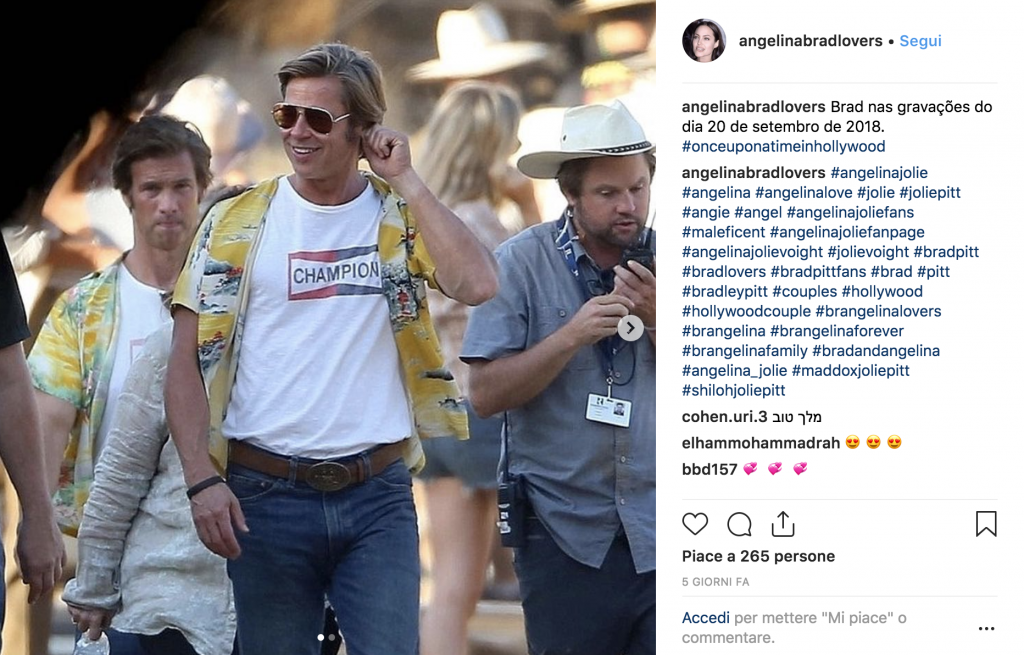 Damon Herriman has the dubious pleasure of being picked to play Charles Manson not once, but twice: he was Tarantino's choice for this film, but we'll also be seeing him play the cult leader in David Fincher's Netflix show Mindhunter when season two airs (though no release date has been confirmed as yet). Fellow Australian thesp Margot Robbie plays Sharon Tate, though only one image of the actress in her 1960s garb has been released. Tarantino has said that while Tate's infamous murder is part of the story, he'll be focussing on his fictional characters played by Pitt and DiCaprio. The director had originally intended for the film to be released on the fiftieth anniversary of Tate's murder, but the date has been pushed forward to July 26th, perhaps to distance the film from the heinous event.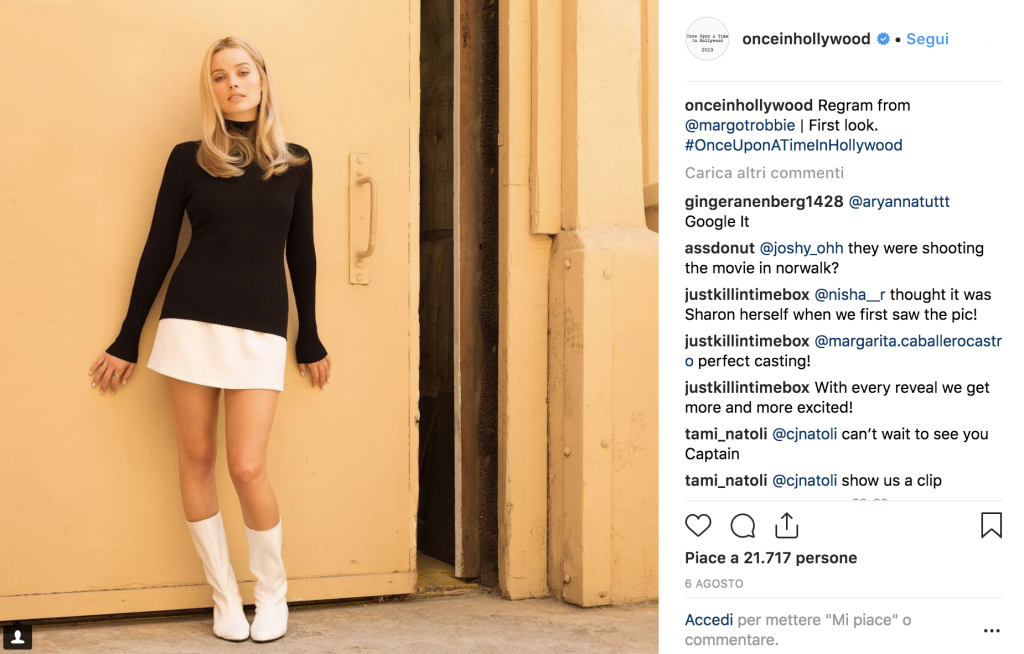 Quentin Tarantino has also said that this film will be closer to Pulp Fiction than recent outings, so we should expect his cast – which includes regular collaborators Kurt Russell and Tim Roth alongside newcomers to the gang like Lena Dunham and Dakota Fanning – to have separate stories which somehow intersect or brush up against each other. Talking of newcomers to the Tarantino universe, Uma Thurman's daughter Maya Hawke also stars in the film, so although we won't be seeing Tarantino's erstwhile muse, the director is very much keeping things in the family.