John Hughes may have had the monopoly on the teen angst market in the 1980s, but there was a number of similarly-styled films with a darker edge which, having slipping through the net theatrically, were ripe for rediscovery on home video. One example was 1987's Three O'Clock High. An interesting departure from the standard teen comedies of that time, having watched the final cut, executive producer Steven Spielberg felt compelled to take his name off the credits (presumably because it didn't fit in with his series of Amblin-produced family-friendly features). Any film which jarred with that sugar-coated Spielbergian sentiment must have been an intriguing proposition for cinema fans looking for something a little different back then, and Three O'Clock High doesn't disappoint.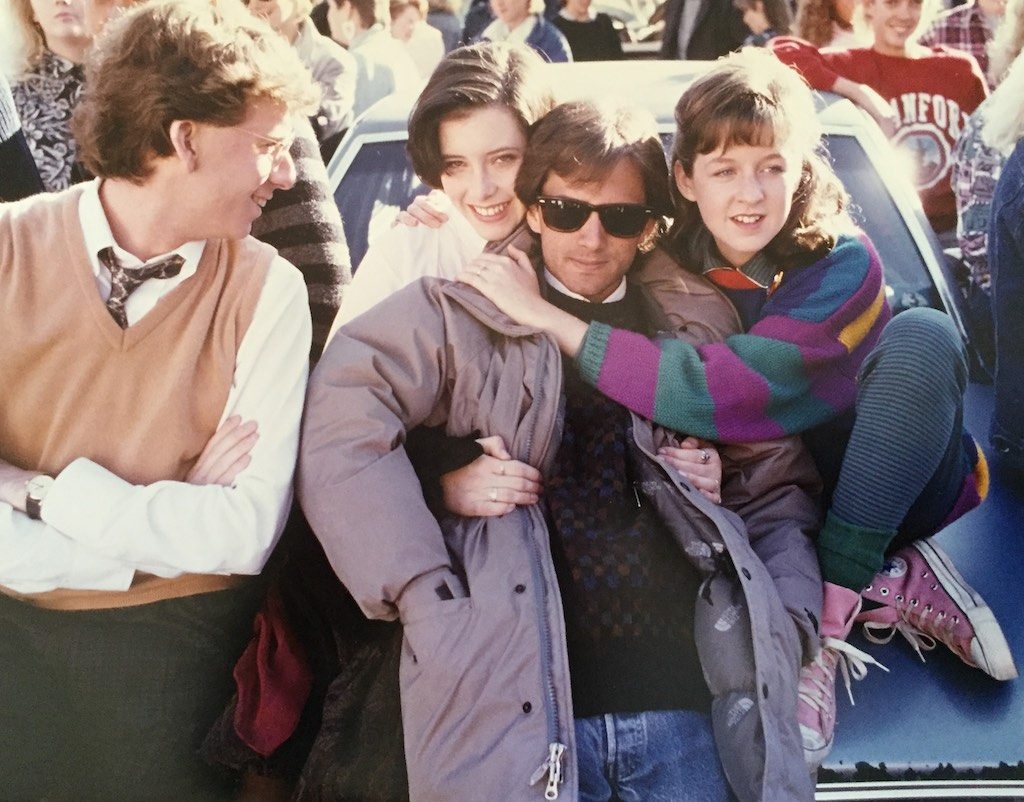 Casey Siemaszko (villain henchman in both Back to the Future and Stand by Me) stars as nervy, straight A-student Jerry Mitchell. He's reluctantly given an assignment to write a welcoming profile in the school paper of new arrival Buddy Revell (Richard Tyson) to help dispel the exaggerated whispers of the student's violent behaviour and exclusion from other schools. As it turns out, Revell is every bit the psychopath he was rumoured to be, and when Jerry has an awkward first encounter with him in the school toilets, it results in the bully challenging the decidedly non-threatening Jerry to a fight in the school car park when school finishes at the titular hour.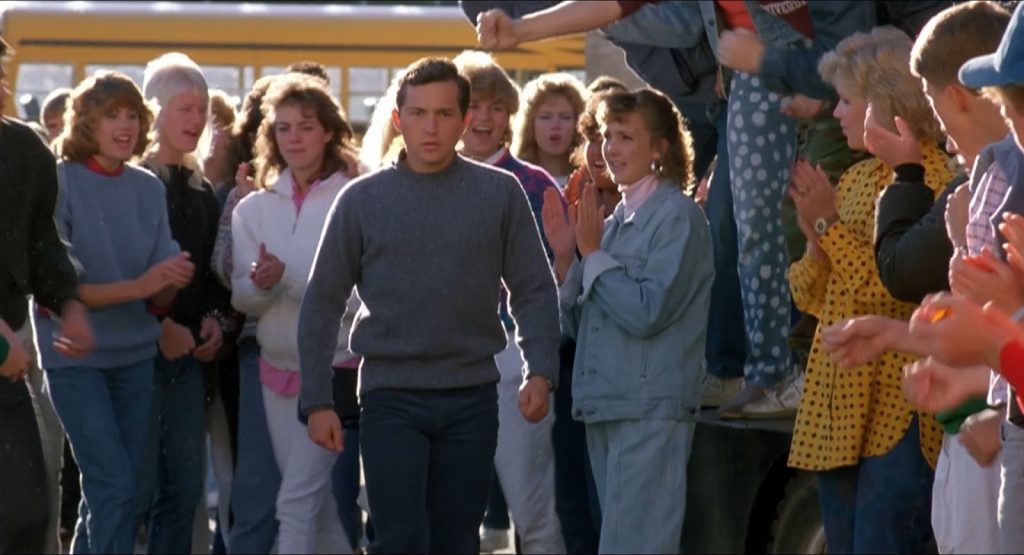 The usual archetypes found in the genre are all present and correct in Three O'Clock High (the beautiful unattainable dream girl, the geeky best friend and the younger intuitive sibling) but there's a much more offbeat and unsettling atmosphere here. This is achieved in part by the brooding score from 80's favourites Tangerine Dream, but also via Jerry's increasingly dubious actions as he tries to avoid the inevitable showdown. He steals from the till of the school's stationary shop where he works with the intention of paying the bully off, and even goes as far as trying to get expelled from his English class as a way of escaping before the end of the day. Unsurprisingly, all attempts end up going disastrously wrong, and in the case of trying to ruffle the feathers of his repressed female English teacher, things take an unexpected erotic detour.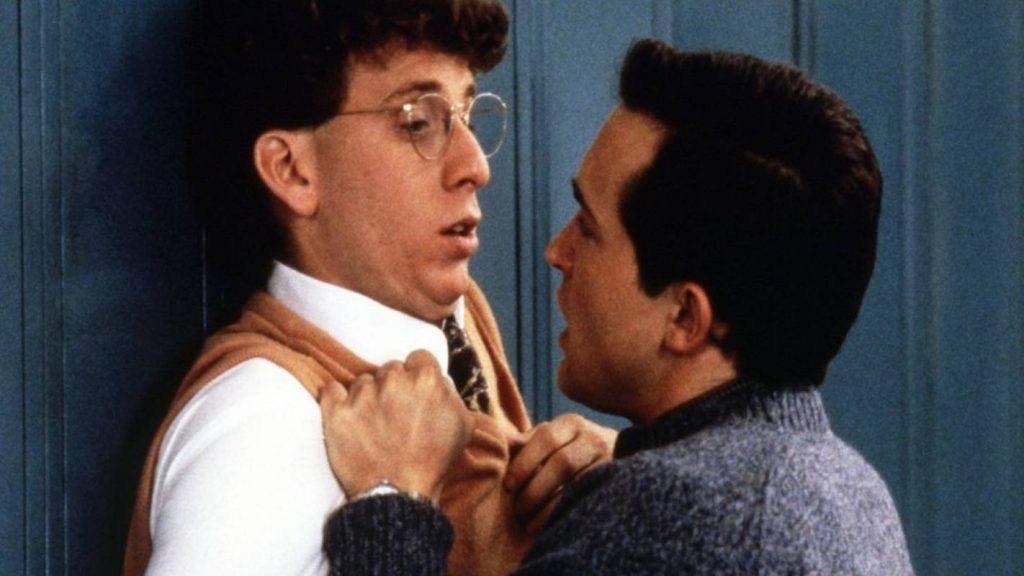 The directorial debut of Phil Joanou – who went on the helm U2 doc Rattle and Hum, plus underrated gangster yarn State of Grace – it's clear Three O'Clock High has been made by someone with a strong visual grasp of the medium and a confidence in storytelling. The opening Steadicam shot, which switches between different groups of students as they embellish the stories they've heard about Buddy, would make Scorsese proud. In fact, stylistically, this film bares more than a passing resemble to the Goodfellas director's own foray into the surreal during that decade, After Hours. Like that film, Three O' Clock High deserves a place amongst those maligned studio offerings from that era that went on to develop a cult audience.