During the latter half of the eighties and early nineties, Corey Haim's double act with best buddy Corey Feldman proved to have surprising longevity, even if some of their later films together were truly barrel-scraping affairs (National Lampoon's Last Resort anyone?). Solidly establishing their cinematic bromanship with Joel Schumacher's wonderful and oh-so-80's horror flick The Lost Boys, it would be their follow-up a year later in 1988, Licence to Drive, which would see them receive top-billing together for the first time.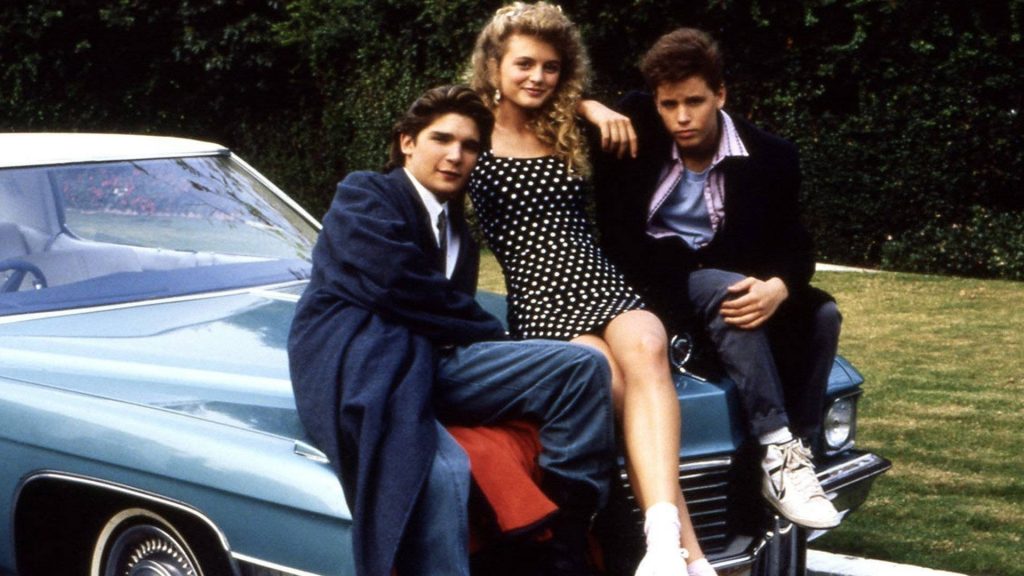 Largely adhering to that 'night on the town' cinematic conceit, the film explores the two subjects utmost in the mind of a typical male teenager from that era (or at least what the studio behind the film believed that to be) – cars and girls. But the film's dramatic device hinges on a fun twist on those adolescent pursuits, as protagonist Les Anderson (Haim) actually manages to procure that unattainable date with the dream girl, the aptly named Mercedes Lane – played here by Heather Graham, who miraculously doesn't appear to have aged one day since the film. It's the lack of a driving licence which throws an initial spanner in the works for the 16 year-old.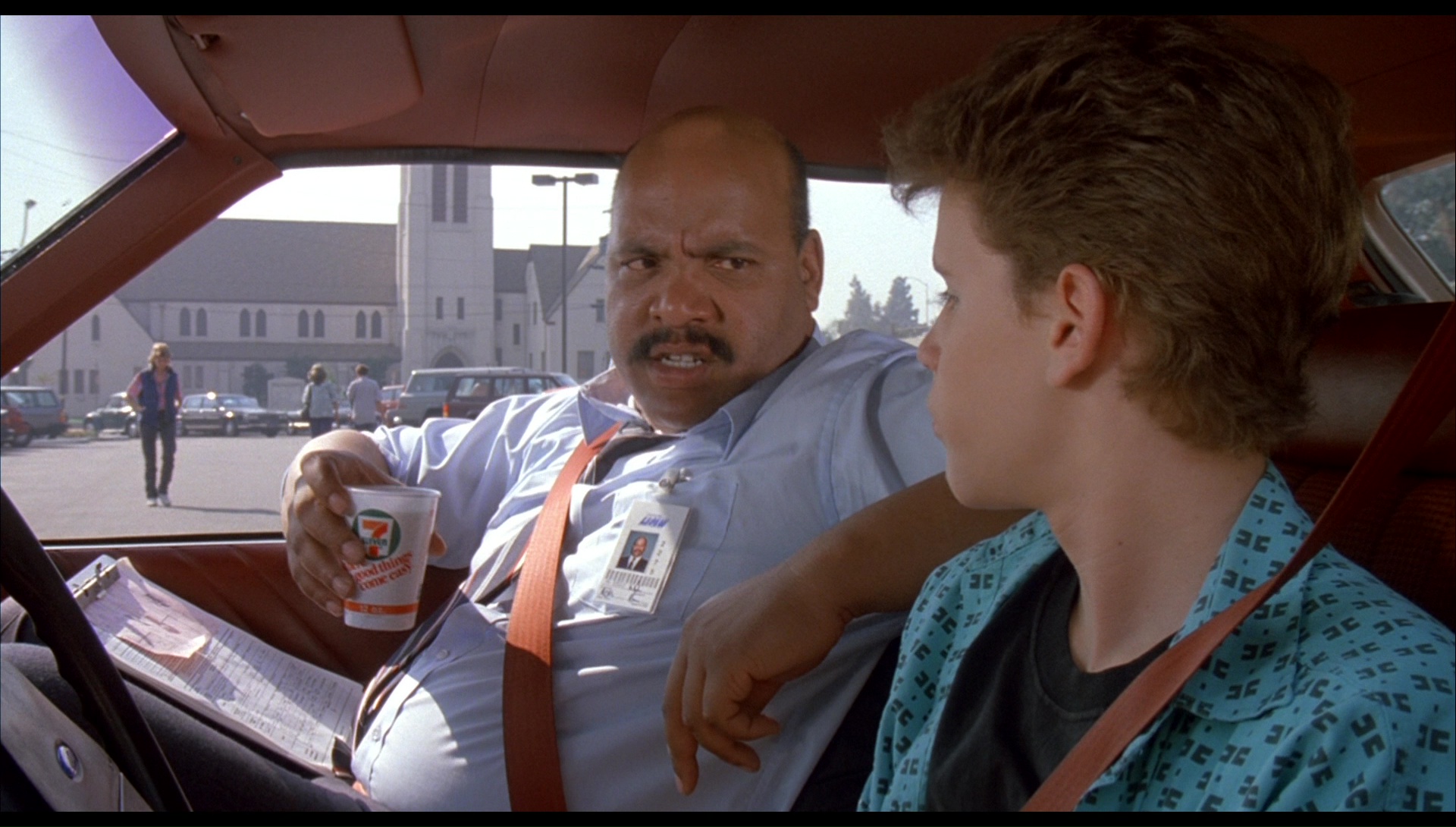 It's Les' laidback and blasé attitude to his driving test early on in the film which sets him on the path to failure after he completely botches the theory part of his assessment, thus rendering him car-less, and ultimately, date-free for the weekend (imagine the abject humiliation of having to let Heather Graham down in that way?). It's due mainly to Haim's extremely likeable persona that the audience is still on Les' side when he decides to sneak his grandfather's beloved Cadillac – whom his dad (Richard Masur) has in storage in the garage – out for his intended date, sans licence.
Of course, everything that could go possibly wrong for a teenager unlawfully driving around a pristine classic automobile, does. Mercedes gets plastered and passes out and Les has to call on his friend Dean (Feldman) for help as one calamitous incident occurs after the next. It's here that the film swatches gears to a light-hearted, action-orientated romp, complete with some wonderfully outrageous stunt work. An amusing moment see's Les obsessing about a slight scuff on the passenger side door after the car has taken a kamikaze-like plunge from the top of a steep embankment.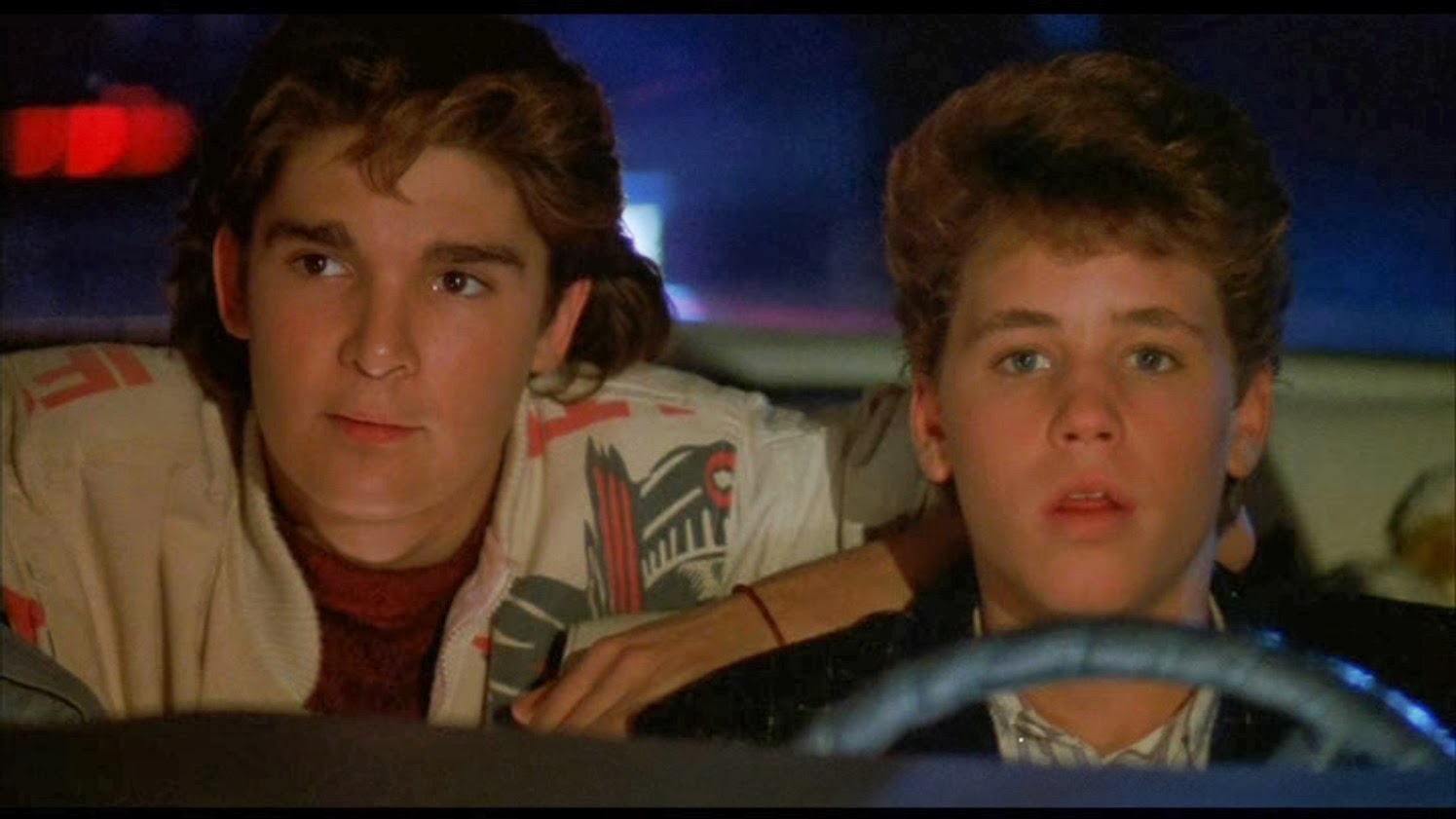 While it would be something of a push to place Licence to Drive among the pantheon of eighties US teen comedy greats, it's an extremely amiable ride, enlivened considerably by the once winning team Corey. What will forever remain a tragic footnote in all of Haim's work is the fact that he succumbed to decades-long addiction issues back in 2010 – last month would have been his 47th birthday – and that the duo never had the opportunity to really play with their eighties personas in a playful and ironic way in this era. It least Haim's work in Licence to Drive acts as a pleasant tribute to the actor and that breezy onscreen partnership he shared with his mate of the same name.
Watch Licence to Drive on CHILI