Margarita Carmen Cansino – better known as Rita Hayworth – was born in Brooklyn, the daughter of a Spanish dance teacher and an Irish dancer. One of the most glamorous actresses in Hollywood during the 40s and 50s, Rita became the most popular pin-up girl for GIs, earning the sobriquet the 'Love Goddess' with such hits as Gilda and Cover Girl. To her fury, she was even painted on an atom bomb tested in the Bikini Atoll. A late appearance in Stephen King's short story Rita Hayworth and the Shawshank Redemption testifies to her iconic status as Hollywood royalty and here are five films to get you started.
COVER GIRL – Following a series of musicals with Fred Astaire – who claimed she was his favourite dance partner – Rita starred in this 1944 musical with Astaire's rival Gene Kelly. Hayworth stars as Rusty, a young hoofer in a rundown Brooklyn theatre run by Danny (Kelly). Rusty hits the big time after catching the eye of a powerful magazine publisher who was once in love with her grandmother (also played by Hayworth in period flashback). Phil Silvers provides comic relief as Genius and the trio accomplish some adept song and dance numbers and ooze an overall likability.
Watch it on CHILI: Cover Girl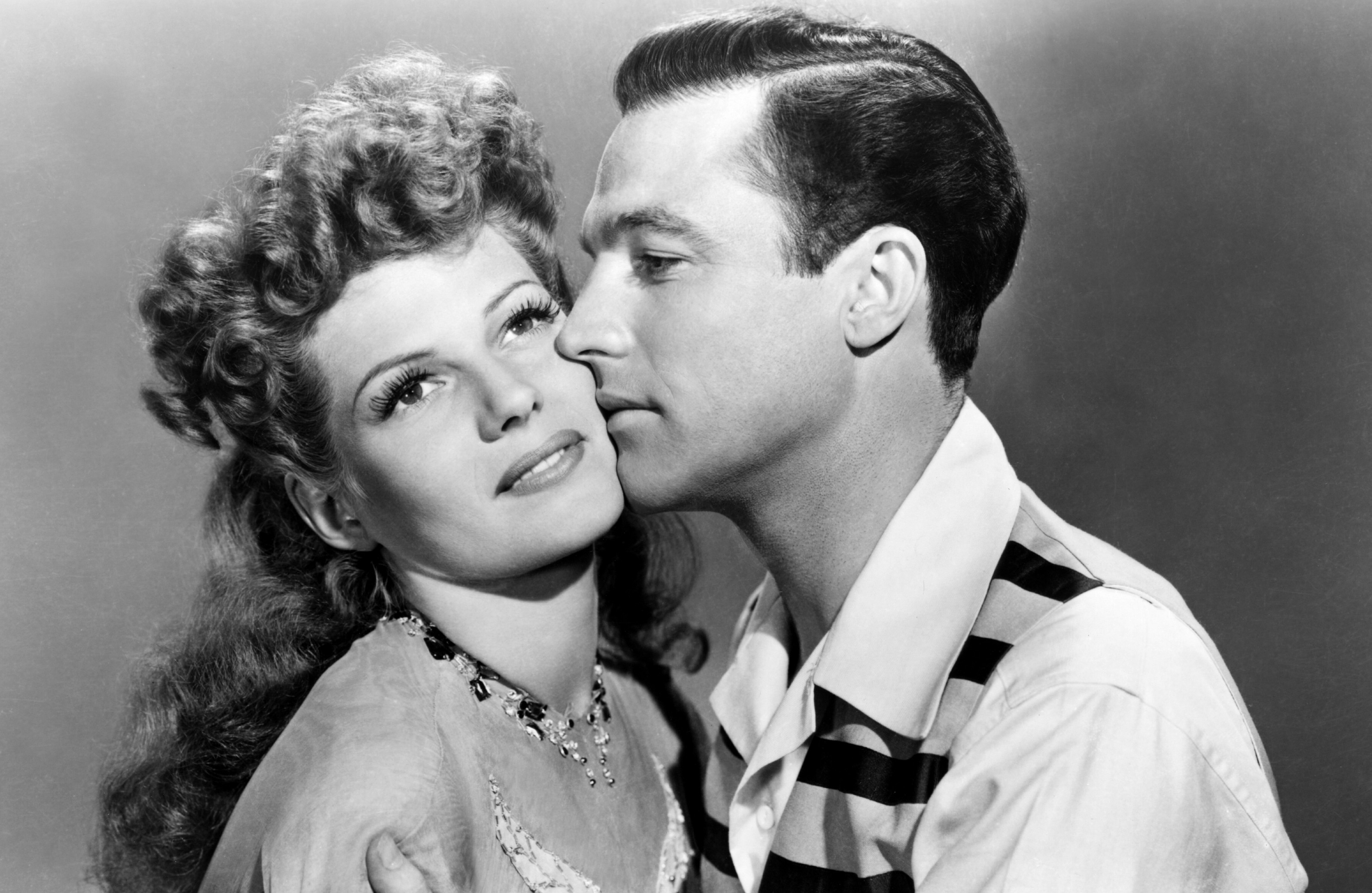 GILDA – Rita only has to take off a glove to make the legion of decency and all their ilk froth up into a lather. But to be fair who can blame them? Our gal stars as the eponymous nightclub singing, glove-stripping femme fatale to Glenn Ford's hard luck gambler. She's also the wife of the boss. The love-hate storyline is powerful with plenty of intrigue. The film featured in the first ever Cannes Film Festival un 1946 and swiftly established itself as a classic of the genre.
Watch it on CHILI: Gilda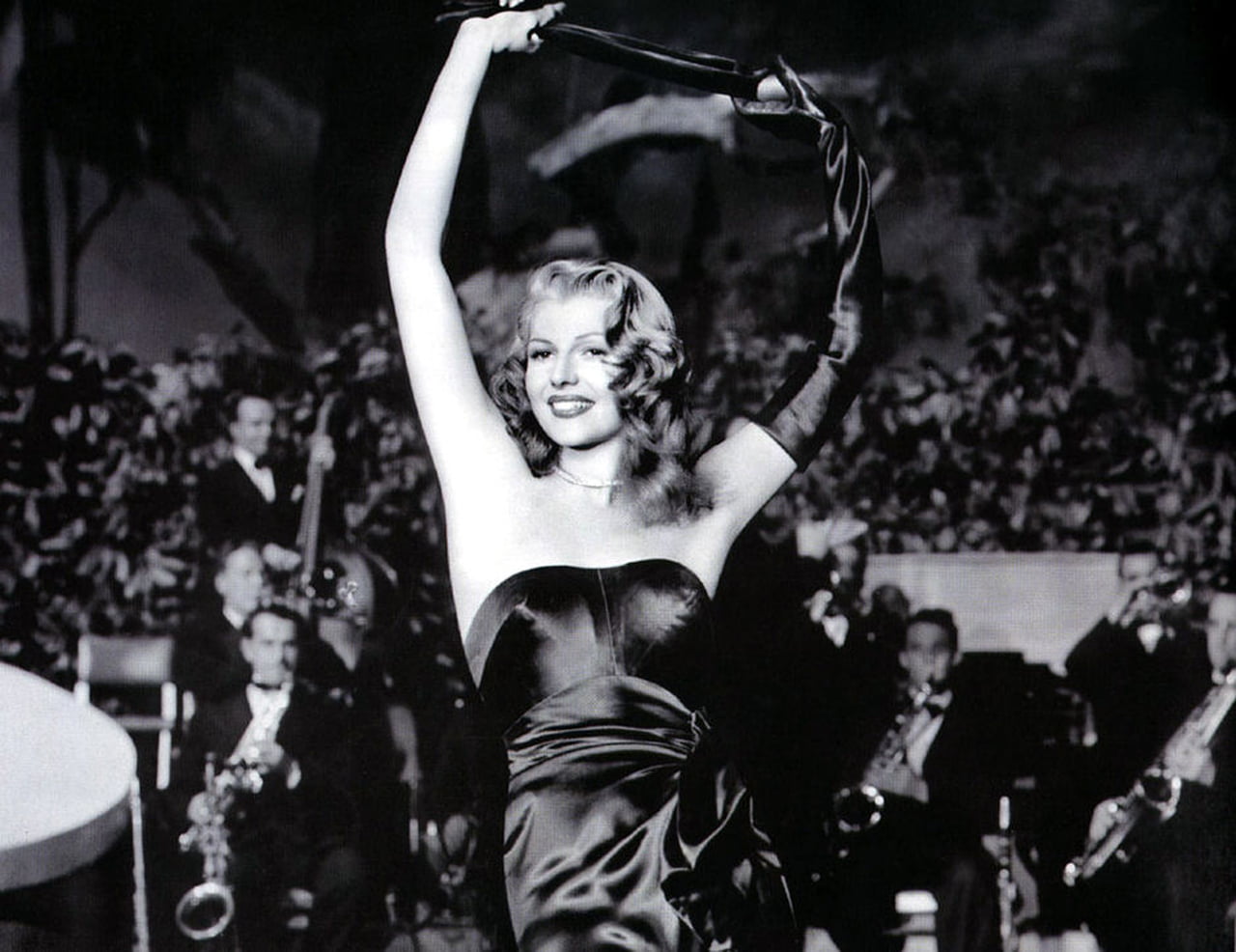 PAL JOEY Frank Sinatra plays the insufferable lead as a nightclub singer and happy go lucky lothario who finds himself caught between Kim Novak's chorus girl and Rita's wealthy would-be nightclub owner. The film represents a shift in Rita's career as she gives ground to the new girl Novak. Her role is the older seductress who has a past as a stripper seems like a cruel denigration of the love goddess and having old blue eyes crooning 'The Lady is a Tramp' to her doesn't help.
Watch it on CHILI: Pal Joey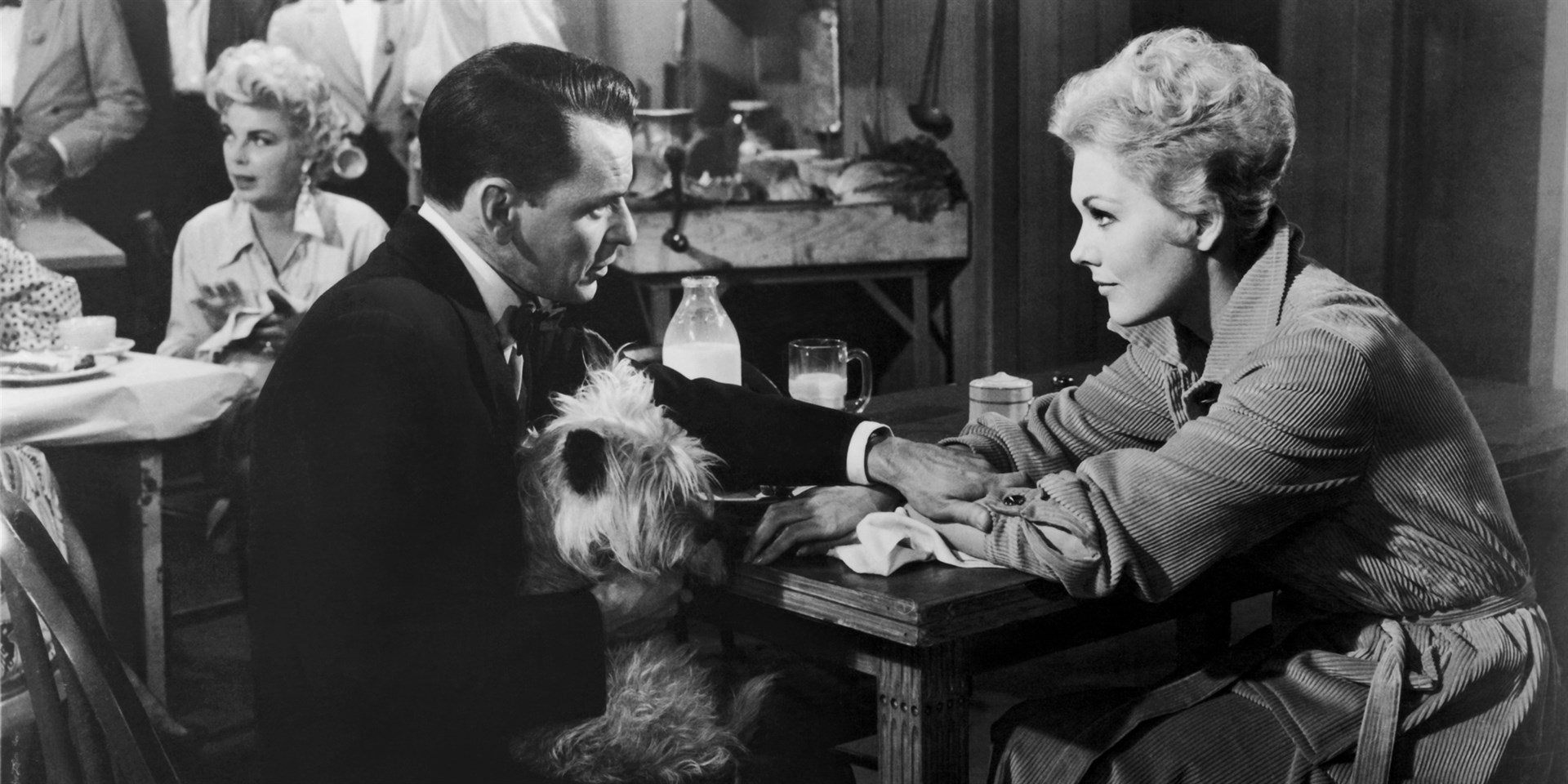 THE LADY FROM SHANGHAI – Her marriage to Orson Welles would not end well and was already on the rocks when Welles parlayed her fame into getting Columbia Pictures to pony up for his debts. In return he agreed to star and direct a dimestore crime story. Welles could never do anything in half measures and the arch-iconoclast had Hayworth's trademark red locks sheared and dyed platinum blonde. Her sexual potency fairly singes the celluloid of all her scenes and her femme fatale has a depth and tragedy like never before.
Watch it on CHILI: The Lady From Shanghai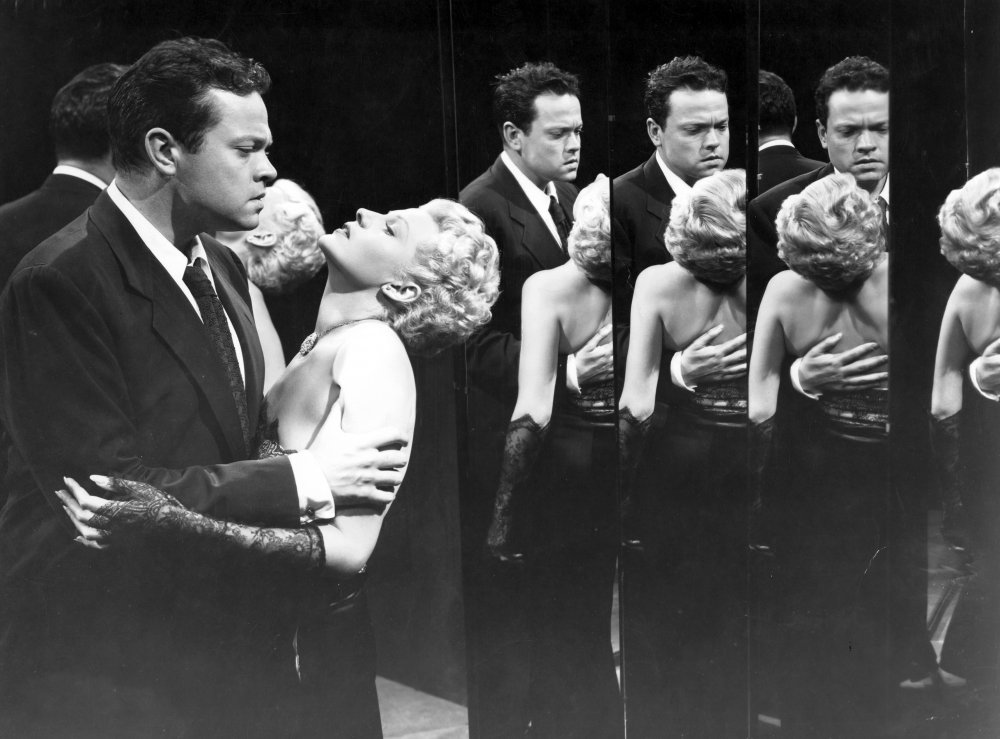 THE MONEY TRAP – Rita and Gilda costar Glenn Ford team up once more in this crime drama of a good cop gone wrong. Ford plays the detective who decides to commit a robbery in order to fund his wife's extravagant lifestyle. Rita is almost unrecognizable as the washed up bar girl from the old neighborhood who also becomes mixed up in the scheme. By 1964, her marriage to the Aly Khan had finished and her star had faded, but her turn as hard luck girl Rosalie was a genuine piece of character acting and her misfortunes lend this melancholy crime drama some genuine weight.
Watch it on CHILI: The Money Trap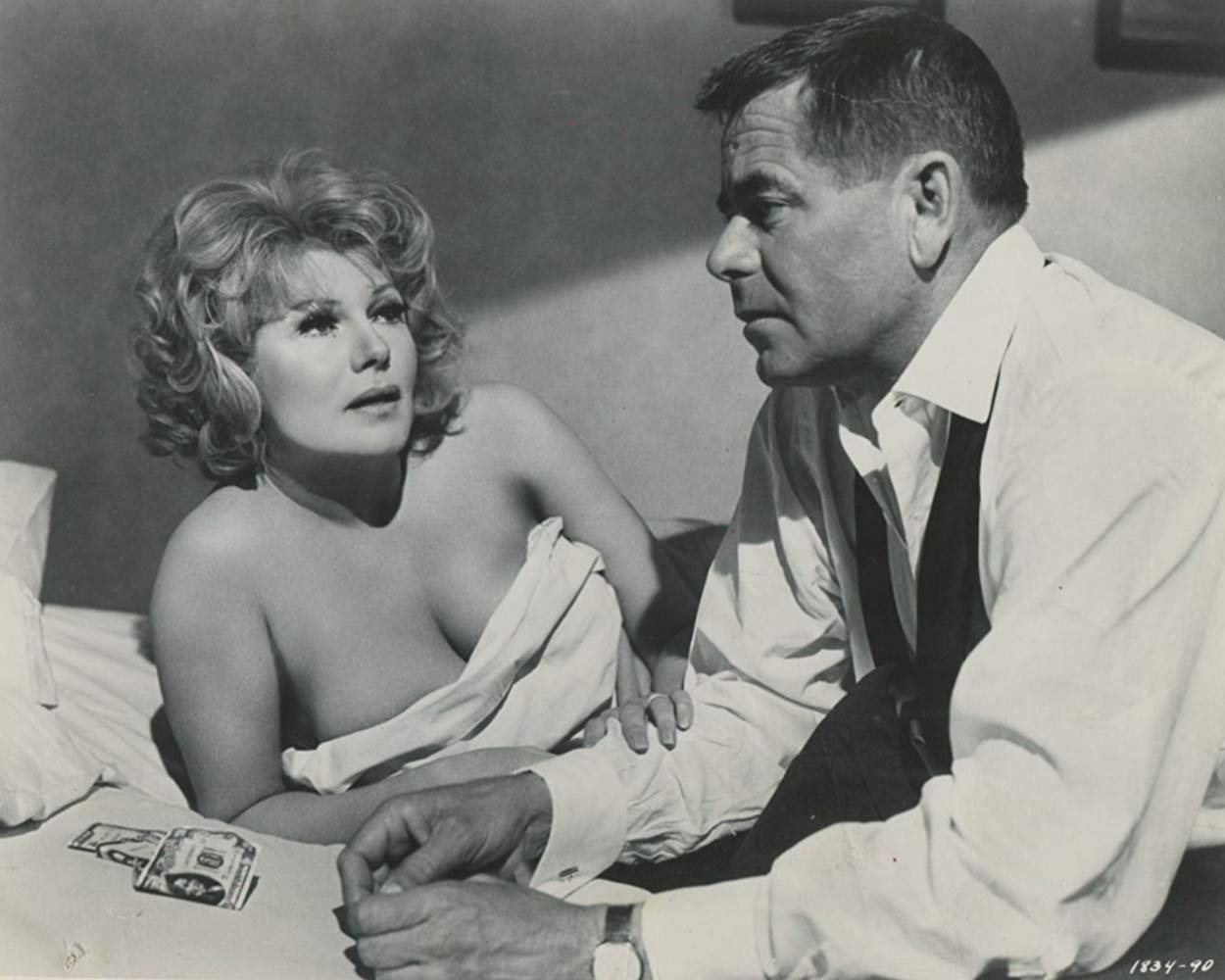 Watch all these films on Chili: Rita Hayworth
From The Killers to The Barefoot Contessa | Ava Gardner's top four roles