The cool sounds of jazz have proved an inspiration to film makers as diverse as Clint Eastwood and Damien Chazelle. Here are a cool 6 of the late night, bebop blown, smokey and piano tinkled best you can find on CHILI. Are you ready?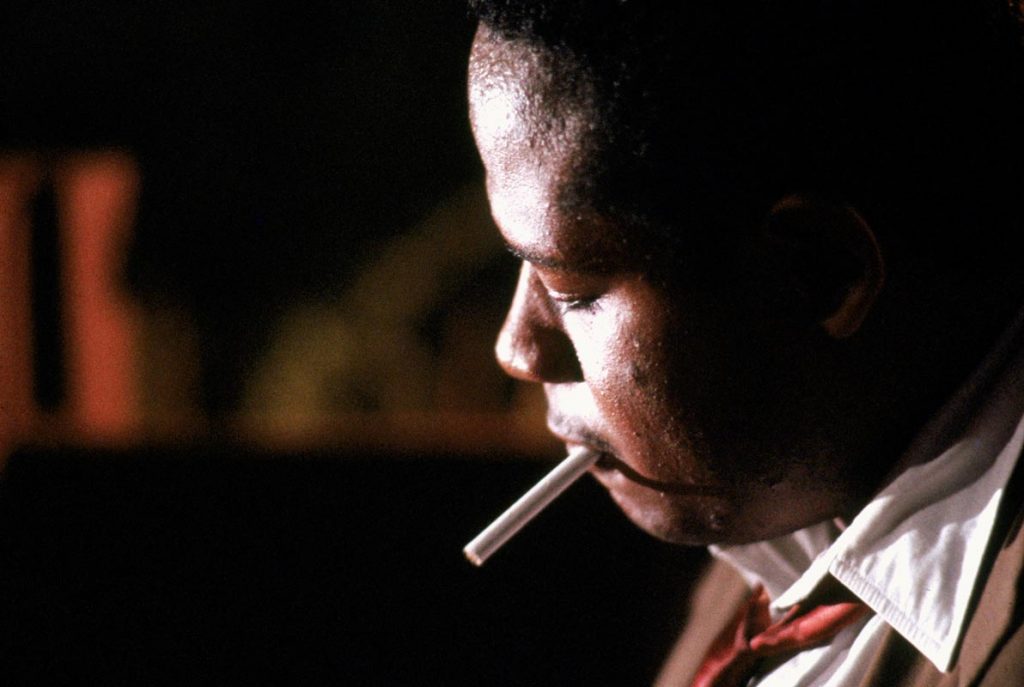 BIRD – Clint Eastwood's passion for jazz has been well documented. His late-night deejay in Play Misty for Me even goes for a saunter to the Monterey jazz festival before almost being . His enthusiasm culminated in this 1988 biopic of jazz legend and innovator Charlie 'Bird' Parker. Forest Whitaker plays the man with the horn in a breakout role which earned him rave reviews and a best actor gong at the Cannes Film Festival. The film has a structure inspired by its subject moving through episodes in Parker's life. Parker himself comes across as an intelligent and articulate artist, with a streak of bad luck and self-destruction. His death at 34 was a tragic loss, but Eastwood resurrects Bird on the soundtrack, isolating his solos and having modern musicians rerecord the other parts.

MILES AHEAD – Don Cheadle co-wrote, directed and stars in Miles Ahead, a free form character study of far out jazz trumpeter Miles Davis. Raspy voiced Cheadle is perfect as the erratic and irascible Davis, as in the midst of the seventies he has retreated from the world, addicted to pain killers and regret. When music journalist Ewan MacGregor turns up, Davis decides to retrieve new recordings with which he can stage his comeback, all the while remembering the love affair with dancer Frances Taylor (Emayatzy Corinealdi) inspired some of his best work. Cheadle's film is fast and loose and funny and sad. Purists might object to the liberties taken but Miles Davis was something like the patron saint of taking liberties.

ROUND MIDNIGHT – The French love of American Jazz is writ large in Bernard Tavernier's love letter to jazz. Dexter Gordon plays alcoholic saxophonist Dale Turner, who has washed up in Paris to play a club residency while he struggles with the booze. Befriended by Francis (François Cluzet) a fan who idolizes Turner, Turner begins a halting journey towards sobriety and some kind of redemption. Tavernier's love of his subject is mirrored by Francis' foolhardy devotion and he lovingly recreates the street and the club in an idolized Paris of the 1950s – the film was made in 1986. Real life jazz legend Gordon gives Turner genuine authenticity, with other real life jazz musicians appearing in supporting roles.

BORN TO BE BLUE – Chet Baker had everything. A talented musician with a beautiful little-boy-lost voice and movie star good looks, he also had a penchant for addiction and self-sabotage. As with Miles Ahead, Robert Budreau begins his story somewhat late in Baker's career with the trumpeter making a comeback biopic of his life. The meta-beginning is a clever way of sidestepping and commenting on the cliches of the cinematic depiction of jazz. Ethan Hawke gives a beautiful performance of a man clawing his way back while at the same time trying to maintain his dignity in the face of multiple humiliations. Once more the facts and the fiction get woven together, but I guess this is jazz not gospel.

THE COTTON CLUB – Going back to where it all began Francis Ford Coppola's love letter to a certain piece of Harlem real estate situated on the corner of 142nd Street and Lenox Avenue. The Cotton Club was a nightclub that served a rich white clientele offering the best that black musicians and performers could provide. Coppola's film was the result of a dream project by producer Robert Evans, with Mario Puzo and William Kennedy joining Coppola on writing duties. Forty drafts were produced and a production nightmare ensued and when the film was released it bombed. But Coppola's film is a vastly entertaining slice of jazz history. Richard Gere is the trumpeter with a fatal affection for a gangster's moll; Gregory Hines dances as Sandman; we have Cab Calloway and a host of other acts amidst the drama and the violence and the whole thing looks glorious.

WHIPLASH – Damien Chazelle's breakthrough film follows a student drummer (Miles Teller) at a prestigious New York conservatory who comes under the tutelage of a music teacher (JK Simmons) who possesses all the sensitivity of the drill sergeant from Full Metal Jacket. Chazelle wrote the movie partly due to the frustration of not being able to get La La Land off the ground, and both films explore ambition, obsession, musical ideology and the inhumanity and sacrifice that entails. Both Simmons and Teller provide stunning performances – for which Simmons picked up a well-deserved Oscar – and the musical scenes are dynamic and integral to the story and will educate you as the viewer. Am I rushing or dragging?