Adam Sandler's brand of juvenile humour – often tinged with a cloyingly sentimental streak – has been entertaining audiences for well over two decades now. Give or take the odd blip, the business empire he created through his production company Happy Madison has proved to be a robust hit factory, making millions at the box office before recently finding a welcoming home on Netflix – the streaming giant has signed him up for eight films thus far. While a large portion of these features have borne the brunt of some particularly damning reviews, the fact remains that Sandler's CV is largely critic-proof, which has not only afforded him a successful career, but it's also allowed him to pleasantly surprise his detractors on occasion, when the freedom to do something outside his usual shtick has presented itself.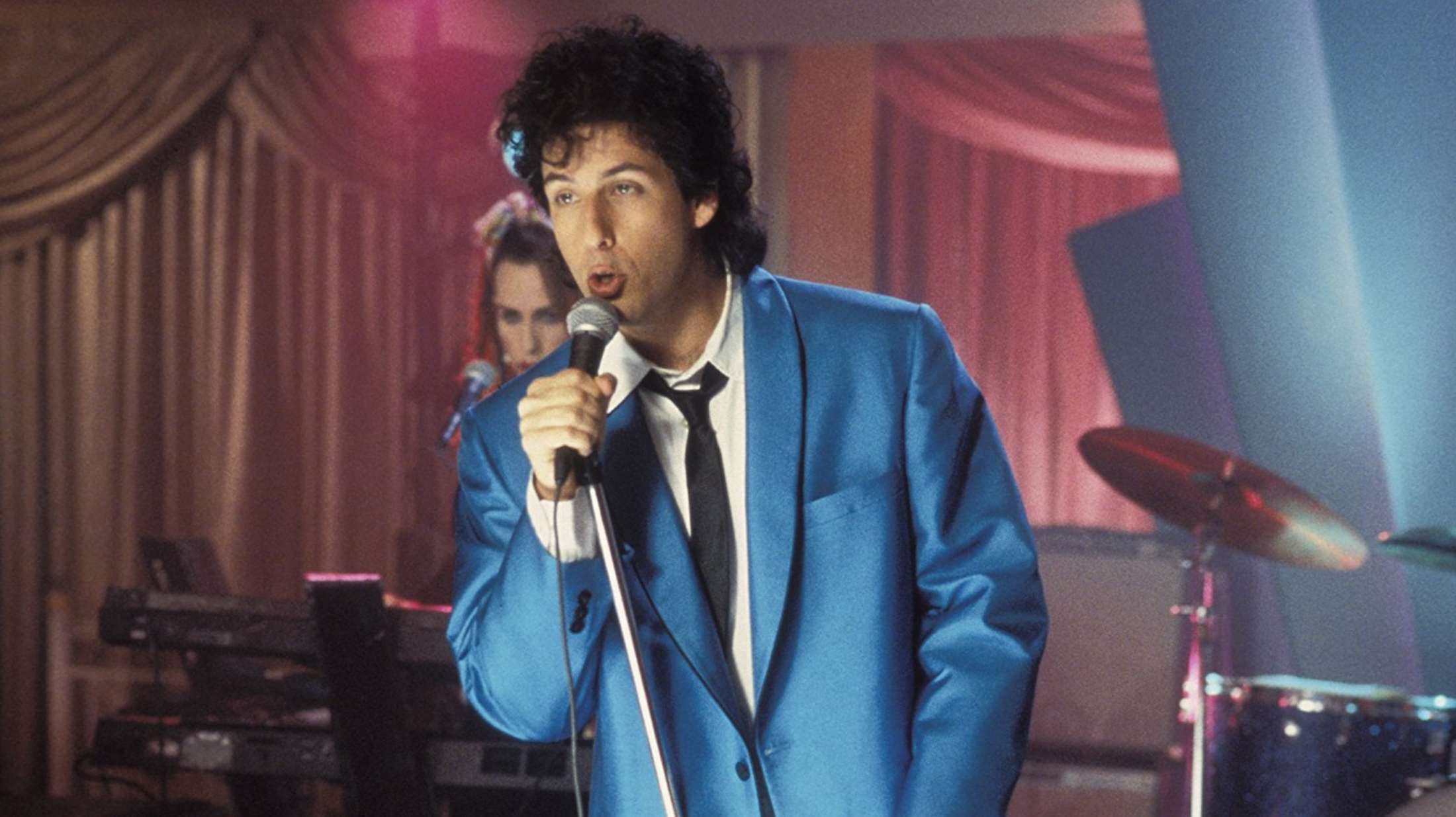 Like many A-list comics actors before him, Sandler first cut his teeth on the long-running US late-night television sketch comedy and variety show, Saturday Night Live. Sandler was first hired as a writer in 1990 and became a featured player the following year alongside the likes of Rob Schneider, David Spade and Chris Rock, all of whom have gone on to appear as his regular co-stars. While older SNL player-turned-A-lister Mike Myers used Wayne's World, his weekly routine on the show, as a springboard to kick-start a career on cinema screens, Sandler instead channelled his man-child persona firstly into a new creation with 1994's Billy Madison before Happy Gilmore really saw his stock rise the following year. 1998's The Wedding Singer proved that he could also skilfully pull off the romantic lead, and since then his films have largely followed the formula created and perfected in that earlier work.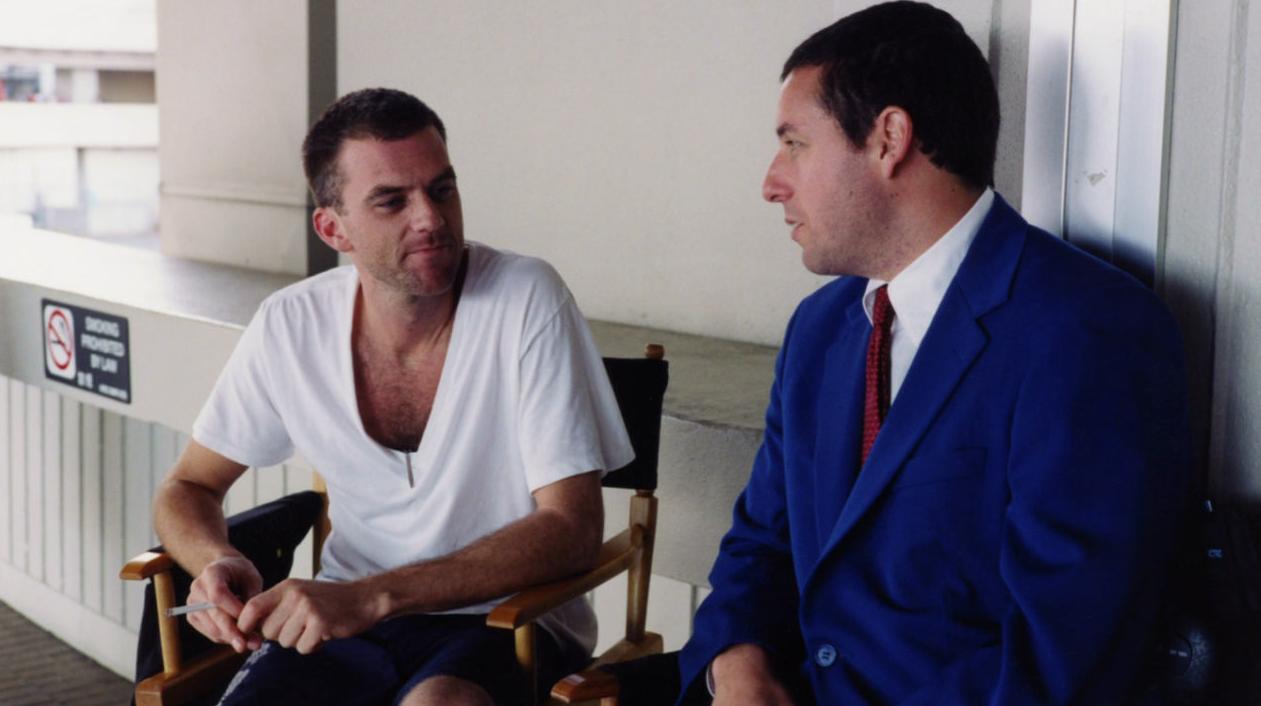 But while many of his SNL contemporaries have been pigeonholed within the realms of broad big-screen comedies, like Bill Murray before him, Sandler is an A-list comic who has found himself in the enviable position of being on the wish list of respected auteur-like filmmakers. While there were certain similarities inherent within the anxious and emotionally-constrained powder keg persona of Barry Egan to that of his Happy Madison creations, 2002's Punch-Drunk Love was nevertheless a big leap for the performer and a step towards carving out a very different and exciting career deviation. The film's director and self-confessed Sandler superfan Paul Thomas Anderson is able to draw elements from Sandler's past repertoire, yet quietly subvert it too, to stunning effect. The lack of success at the box office didn't deter Sandler from reaching out again, sometimes to similar acclaim (Funny People, The Meyerowitz Stories) sometimes not (The Cobbler; Men, Women & Children).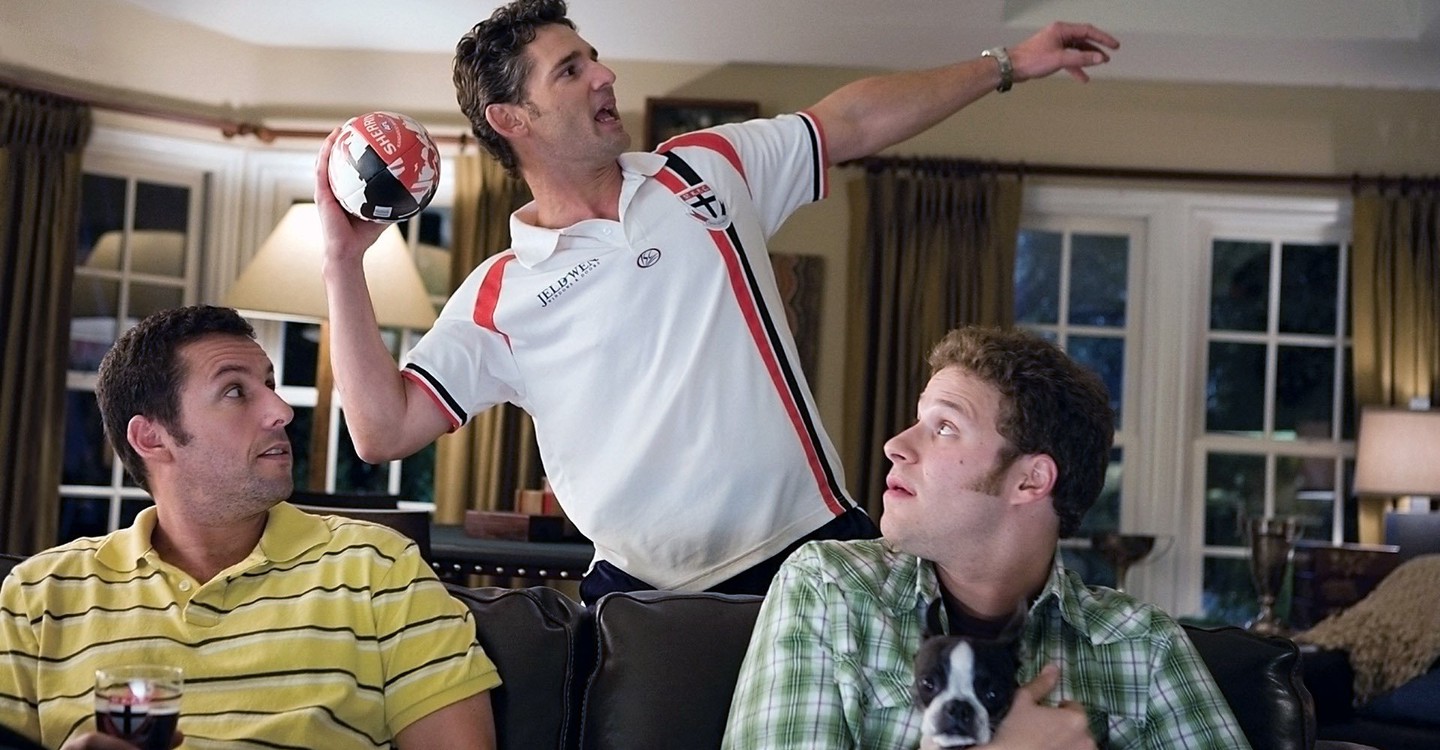 It also afforded Sandler the chance to carry on making a handsome living out of the more inherently audience-pleasing work, whilst still trying his hand at the more challenging stuff, which is set to play out this year again with comedy thriller Murder Mystery, his final Netflix film (so far) and a starring role in the hugely anticipated Uncut Gems, directed by white hot sibling duo Josh and Benny Safdie. Perhaps as a testament to his skills as a multifaceted performer, Sandler never appears to look awkward or lost flitting between those two worlds. His one film closest to straddling both of his cinematic fields was 2009's Funny People. His character in that film – a cranky semi-retired and semi-reclusive stand-up comedian turned movie star – has the posters of his past cinematic achievements adorning the walls of his lifeless mansion. They look remarkably like the kind of daft and undemanding fare with which Sandler has made his name. Perhaps it's true what they say about being lonely at the top.