Graham Greene called her 'the poet of apprehension', crime writer Patricia Highsmith produced novel after novel of sharp plotting, realistic sociopaths and sinister humour. Born in Texas as Mary Patricia Plangman, she had a – let's say – problematic relationship with her mother – at one point noting that her mother tried to abort her by drinking turpentine – so perhaps it's no surprise Alfred Hitchcock took to her.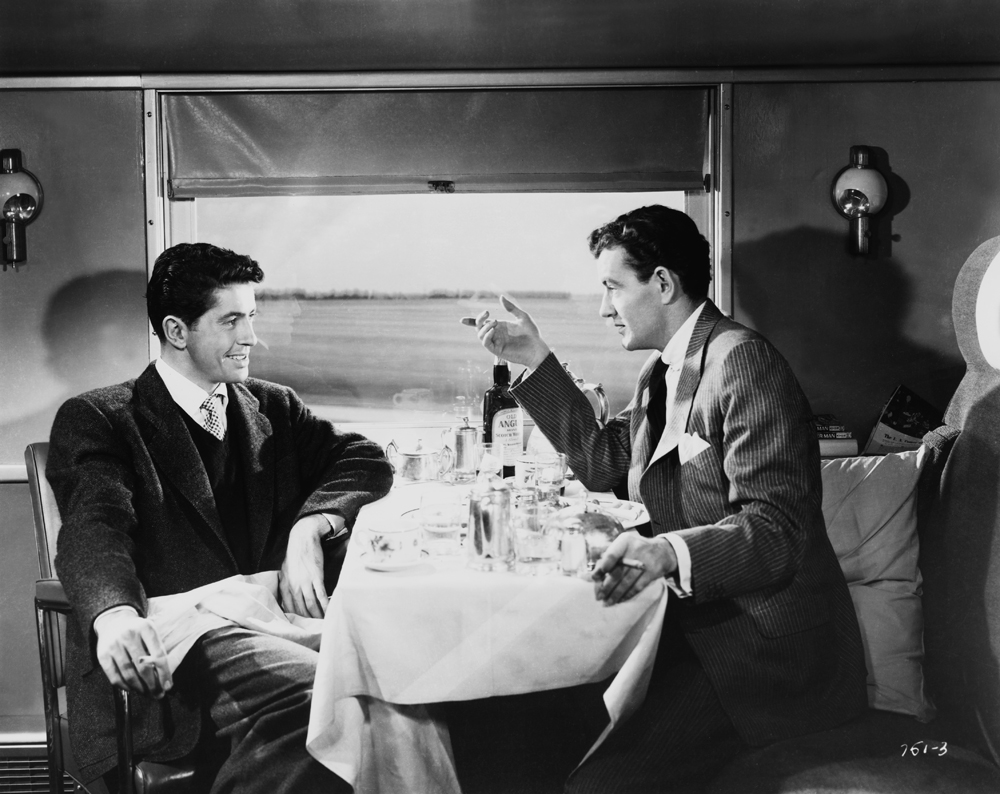 Strangers on a Train was her debut novel, written at an artist's retreat which Highsmith attended on Truman Capote's recommendation. Published in 1950, the book is a wonderful 'what if…?' story about a man with the idea for the perfect murder, or murders in this case. A number of writers struggled with the adaptation – most famously Raymond Chandler who did two drafts – and in the end it became a work of many hands.
In the finished film, Farley Granger is Guy, a sensitive tennis player who is ultimately the innocent, entrapped by Robert Walker's dandyish mother's boy. Much of the novel was changed, with many of the additions favouring Hitchcock's love of the visually arresting set piece: a murder reflected in the lenses of a pair of fallen spectacles; a tennis match where one spectator stares dead ahead as the rest of the crowd following the back and forth of the ball. However, the themes of the double and the invasion of one life by a charismatic malignant other proved a constant in the work of Highsmith which made their way to the screen.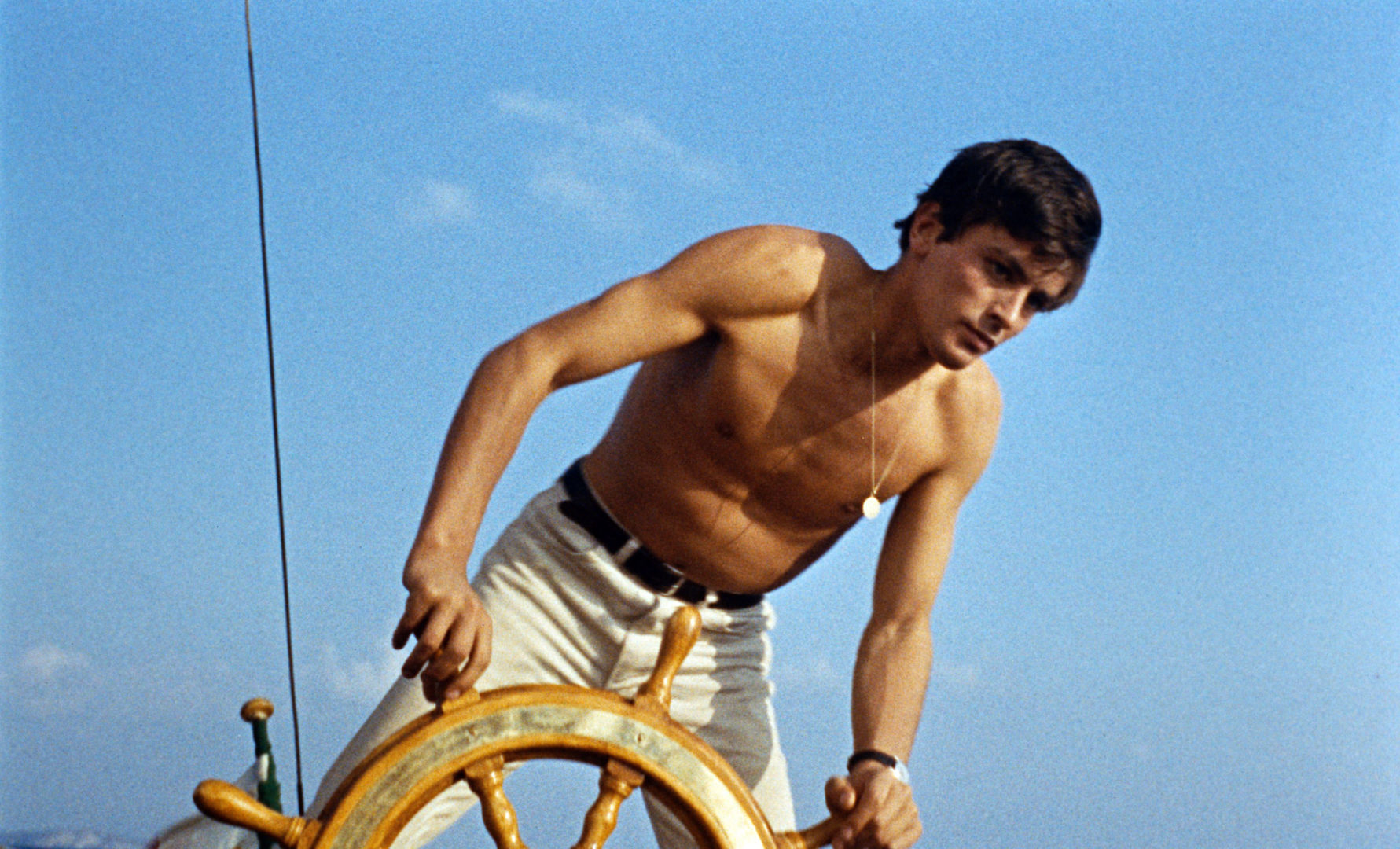 The most obvious example of this comes with the Ripliad, five novels featuring the sociopathic Tim Ripley, a young man who seems to find himself almost accidentally murdering people to further his own needs. The books are deliciously ambivalent as they chart the progress of the dapper serial killer and with their bland amorality and love of surface effect make for great movies.
The first of the Ripley novels The Talented Mr Ripley was filmed in 1960 as Plein Soleil (or Purple Noon).  René Clément's adaptation introduced the cruel good looks of Alain Delon to the world and though the ending was a bit of a fudge, otherwise stayed faithful to the spirit of the story with young American Ripley envying his rich friend's lifestyle and girlfriend and hatching a plan to kill and replace him.
Anthony Minghella would again adapt the book in 1999 with Matt Damon in the lead role. A sunny Euro-thriller, Minghella's film would amplify the homoerotic attraction between Ripley and Dickie Greenleaf, his victim played by Jude Law. The film benefits from some gorgeous Italian locations and a great supporting cast including Gwyneth Paltrow and an eye-catching cameo by Philip Seymour Hoffman. As with Plein Soleil, The Talented Mr Ripley ultimately insists on a 'moral' ending, punishing Ripley for his crimes in a way that is totally foreign to Highsmith's chillier approach.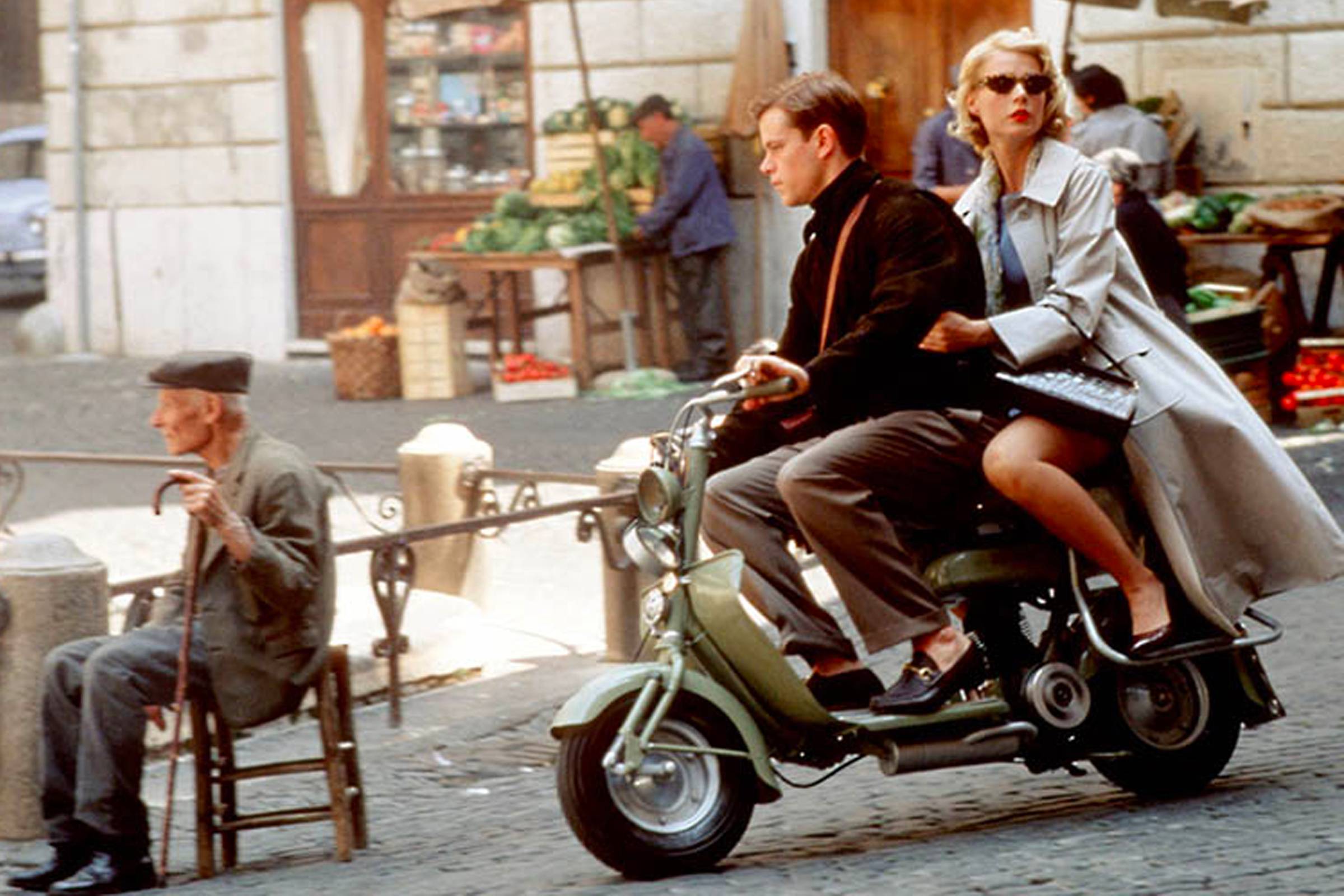 This chill very much settles on Wim Wenders' American Friend an adaptation of the third Ripley book Ripley's Game, with Dennis Hopper playing a mature Ripley who embroils a terminally ill Bruno Ganz in a plot to assassinate a rival gangster. Wenders is a stylish neo-noir and had the satisfaction of hearing Highsmith praise Hopper's depiction of Ripley as very close to her own conception of the character. Another version of the book was made by Italian director Liliana Cavani as Ripley's Game and starring John Malkovich at his silky best in the Ripley role.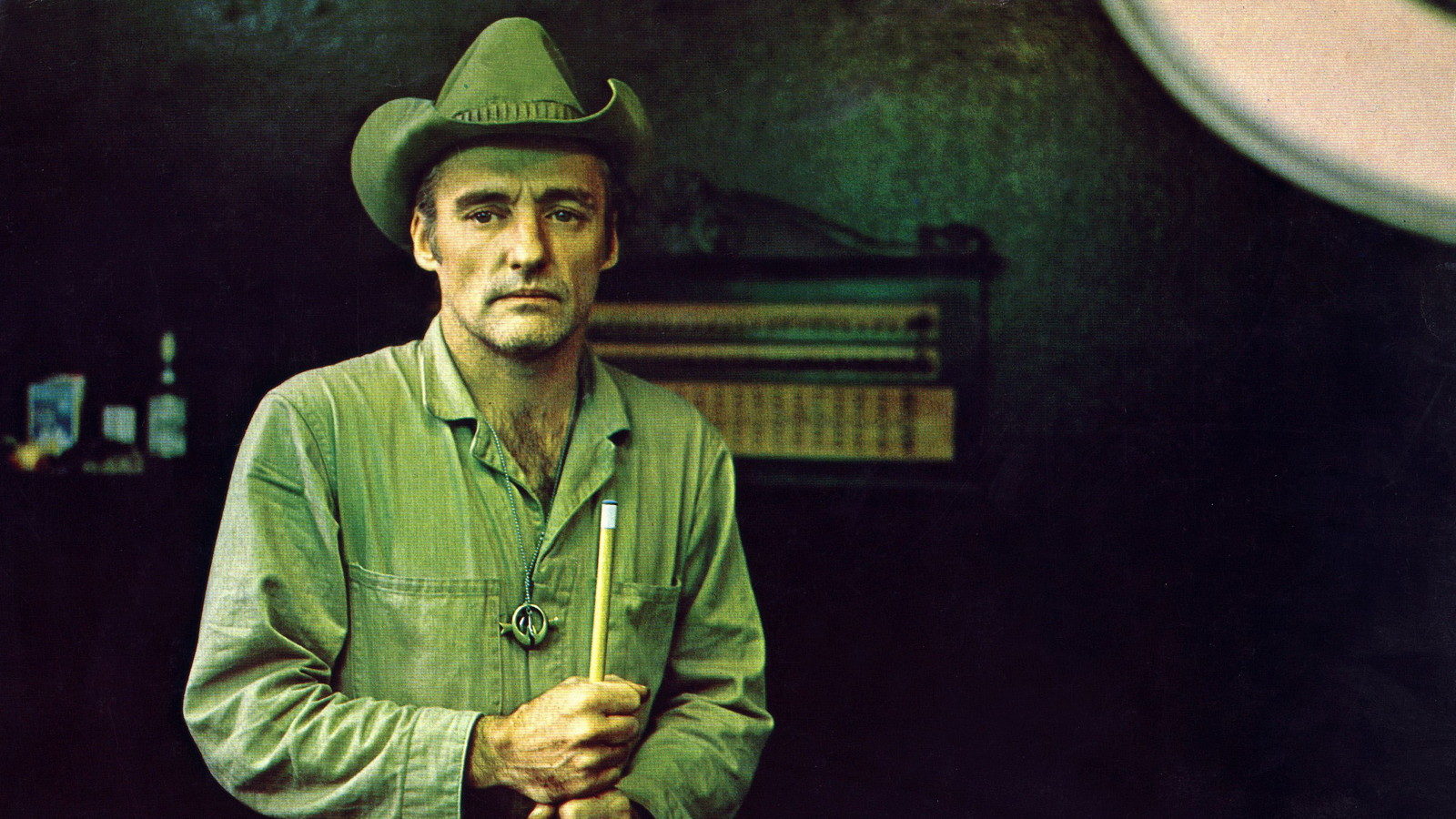 Although not a Ripley film, The Two Faces of January is once more a story of insidious friendship with a charismatic con man and killer played by a wonderful Viggo Mortensen. Oscar Isaac is the dupe in this stylish film that slipped under the radar. Kirsten Dunst is his wife, caught in the middle.
The most personal book of Highsmith's was The Price of Salt, her second novel which she published under a pseudonym. The book deals with the relationship between Therese, a young department store clerk, and Carol, an older (unhappily) married woman. The love affair is assaulted by the homophobia of the time but Highsmith's autobiographical novel is also uncharacteristically optimistic despite this. The movie version Carol was directed by Todd Haynes stars Rooney Mara and Cate Blanchett. It was an instant critical hit when it first showed at Cannes in 2015 and has a dedicated tenderness. The themes of doubles continues in a different context with Therese influenced by the woman who she is falling in love with.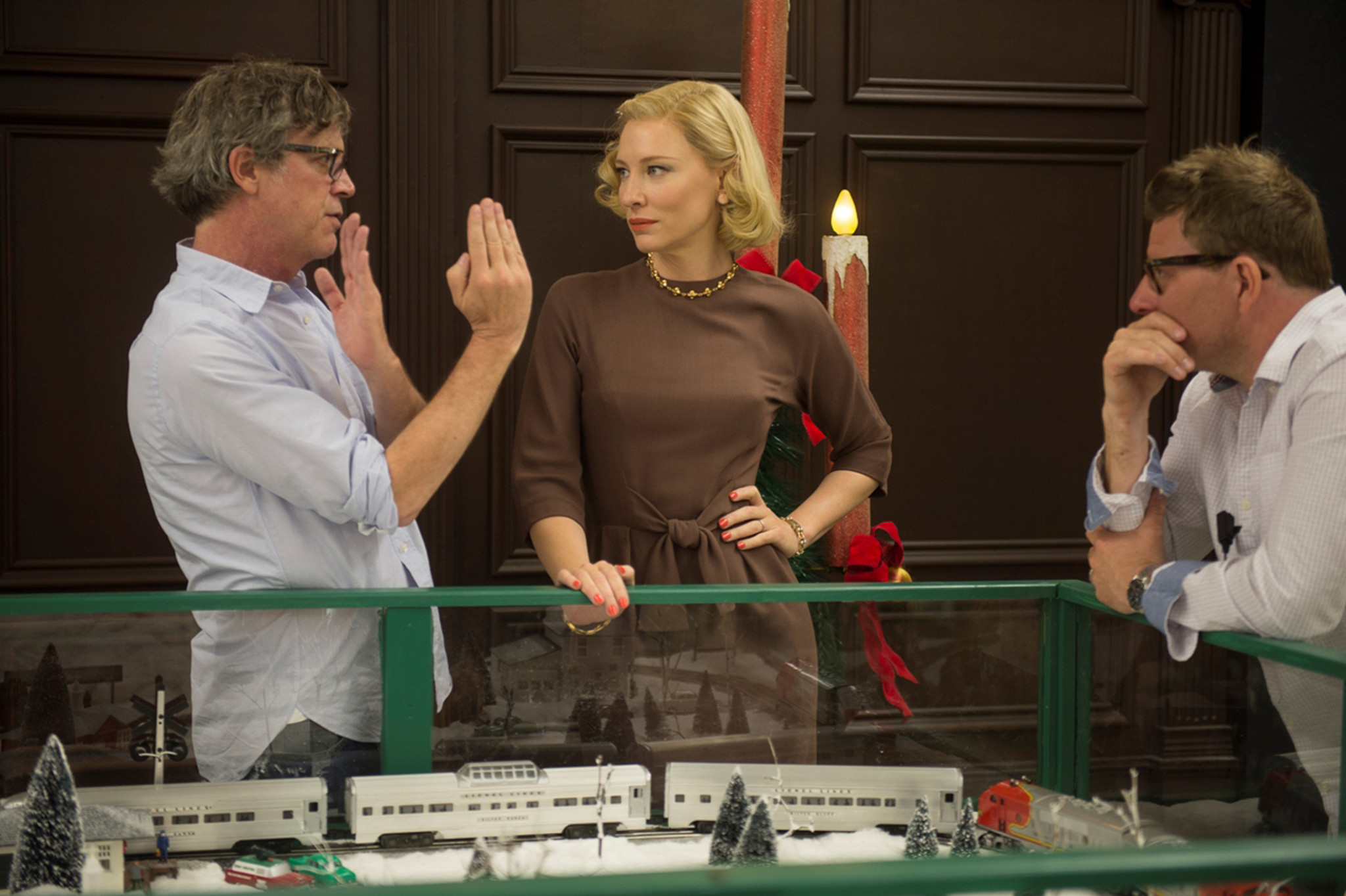 Patricia Highsmith will no doubt go on to be used as a source of inspiration – and she has long proved a particular favourite with European directors – and so she should. A new Ripley TV series has been mooted and who knows whatever versions might be forthcoming. But for the moment you can enjoy many of these films streaming on Chili.
The Talented Mr Ripley: Watch it on CHILI.
The American Friend: Watch it on CHILI.
Strangers on a Train: Watch it on CHILI.