The joy of CBBC's wonderful Horrible Histories has always been its relative innocence. Because it's ostensibly for kids (it's not), there's no profanity and no seediness. The sense of humour is essentially the stuff you laughed at when you were 11 and there's so much joy to be found in sitting back and allowing that part of your brain to take over again. It's all a bit ridiculous, a bit 'rude' and so, so funny. The cast's commitment to the cause is laudable, regulars like Mat Baynton, Simon Farnaby, Ben Willbond, Martha Howe-Douglas, Jim Howick and Laurence Rickard throwing themselves into the silliness with abandon.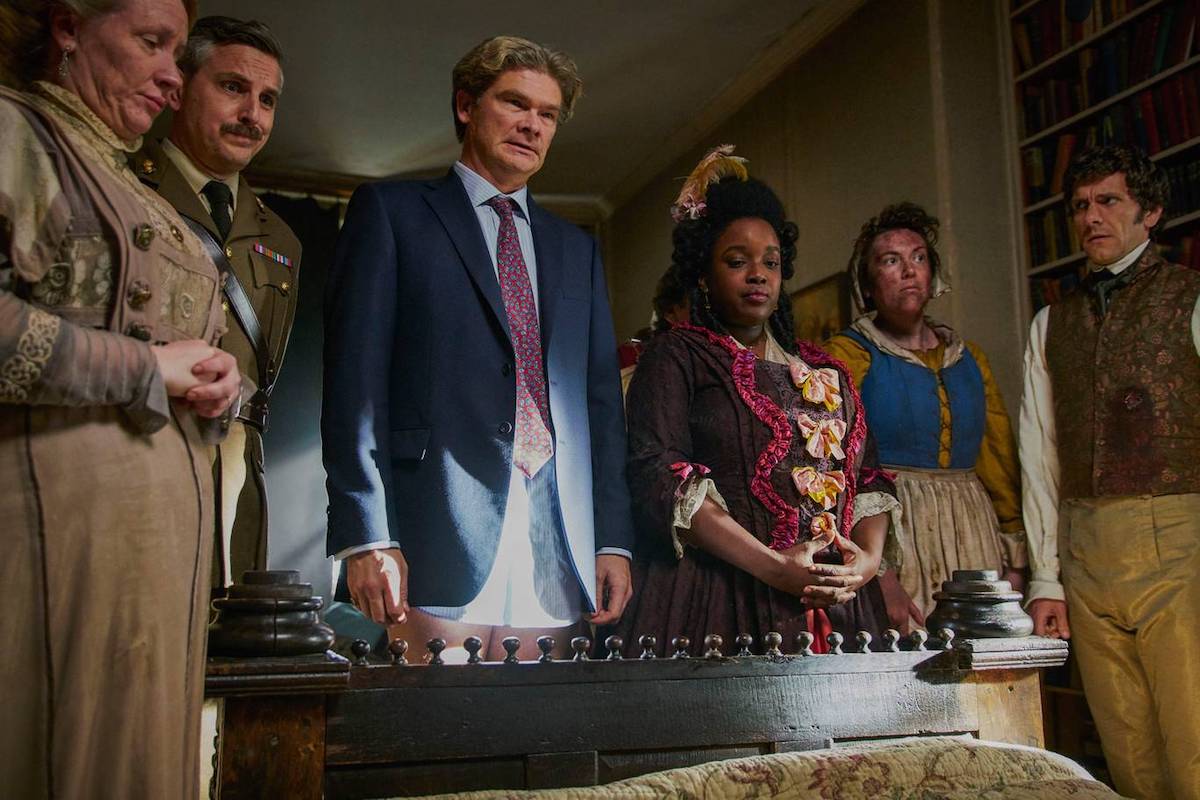 So imagine my delight when the BBC announced Ghosts, a post-watershed series featuring all the HH crew as a squabbling bunch of ghosts in a crumbling haunted manor. Still, there was an element of trepidation: would removing the shackles imposed by a younger audience mean losing the innocent charm of Bill and Horrible Histories?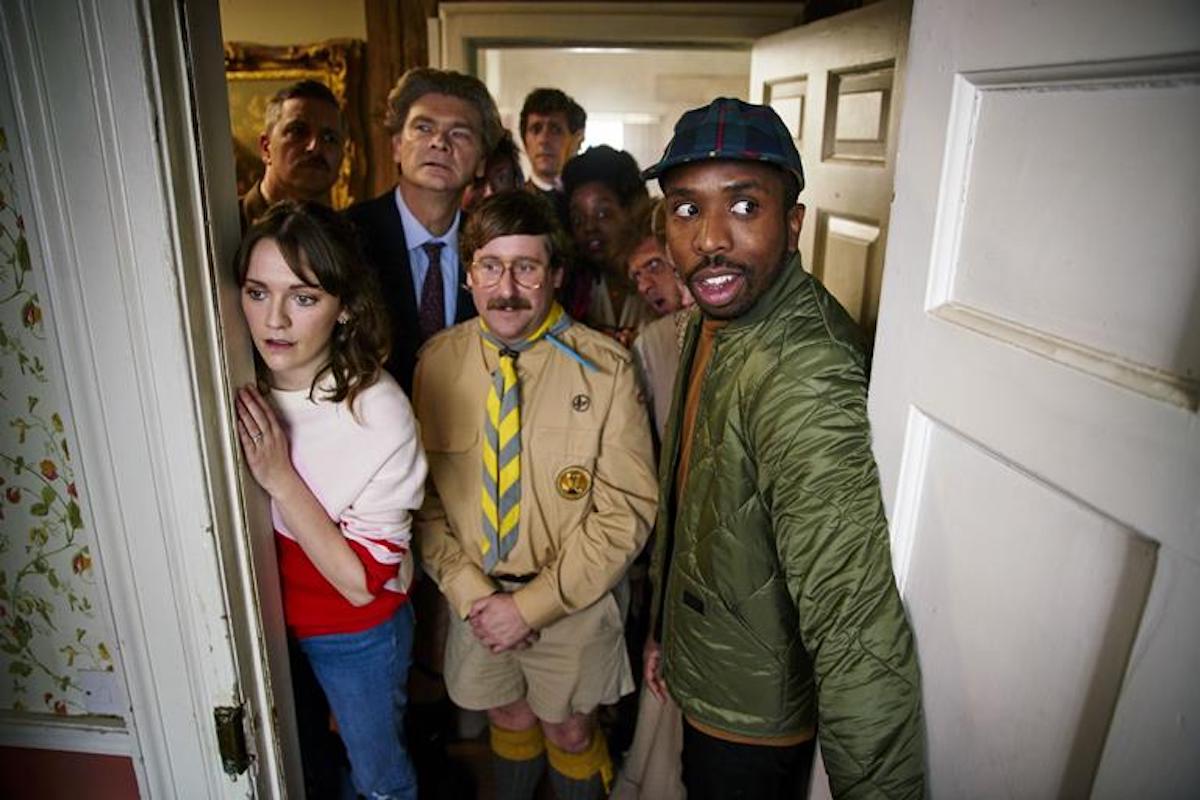 Not even remotely. Ghosts is every bit as joyous as anything HH has done before, every bit as silly and every bit as hysterically funny. I watched the first episode after my wife had gone to bed and woke her up with my violent guffaws. I'd go so far as to call this the funniest TV show of 2019 so far.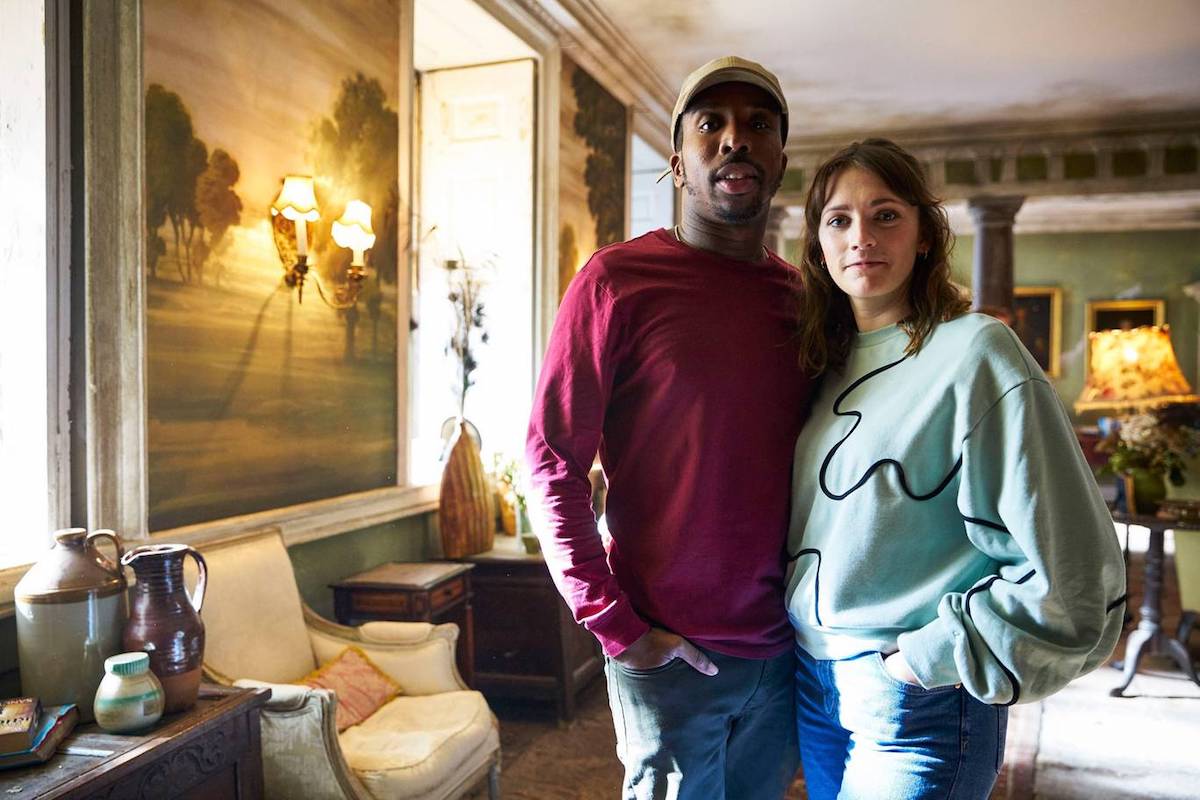 The premise involves the death of the last Lady Button. As she passes on to the next world, a cast of oddballs gathers at her deathbed: a 17th century witch, a caveman, a 90s Tory politician, a WWI officer, a romantic poet, an Edwardian lady, a beheaded Tudor, a former Lady Button and a scout leader with an arrow through his neck. All met their ends at Button House and all have continued to haunt its dilapidated hallways ever since.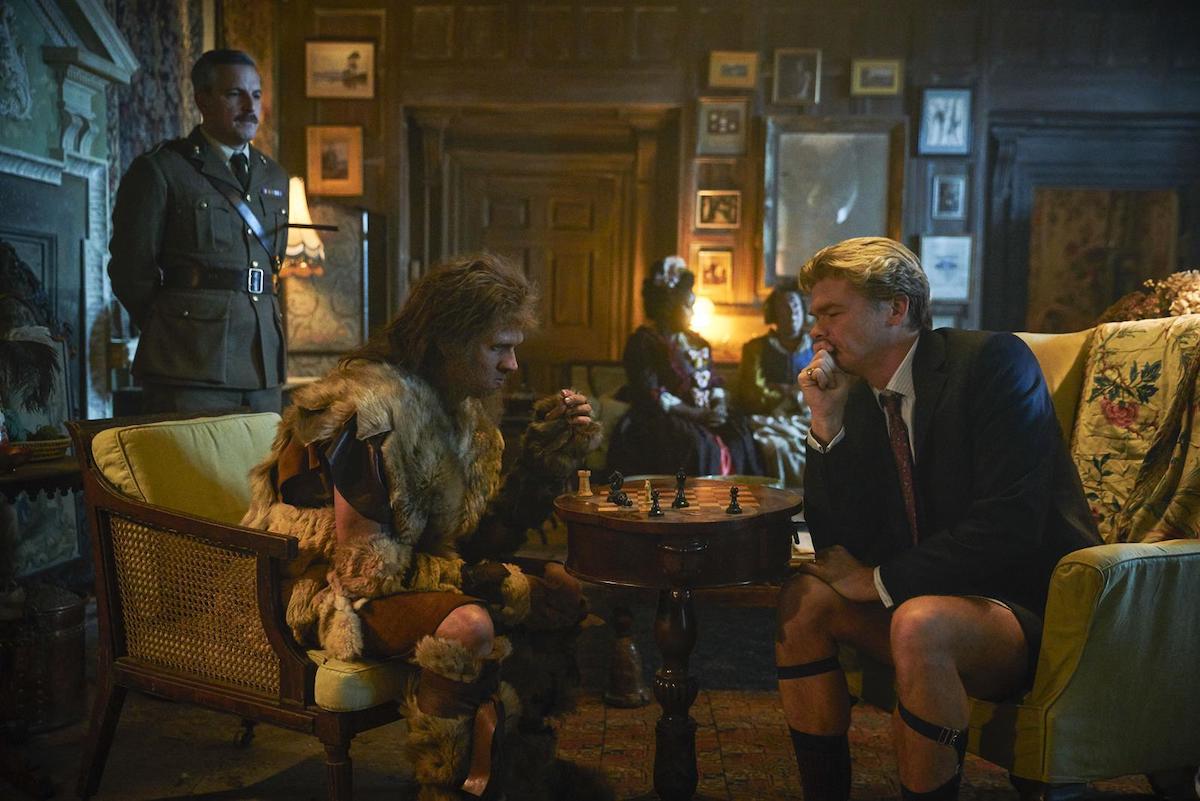 The house passes to Lady Button's only living relative, middle-class Londoner Alison (Charlotte Richie) and her husband Mike (Kiel Smith-Bynoe), both struggling to afford anything but depressingly awful flats in depressingly awful locations. They jump at the chance to move into Button House and plan to renovate it as a hotel, something its current residents are less than enthused about.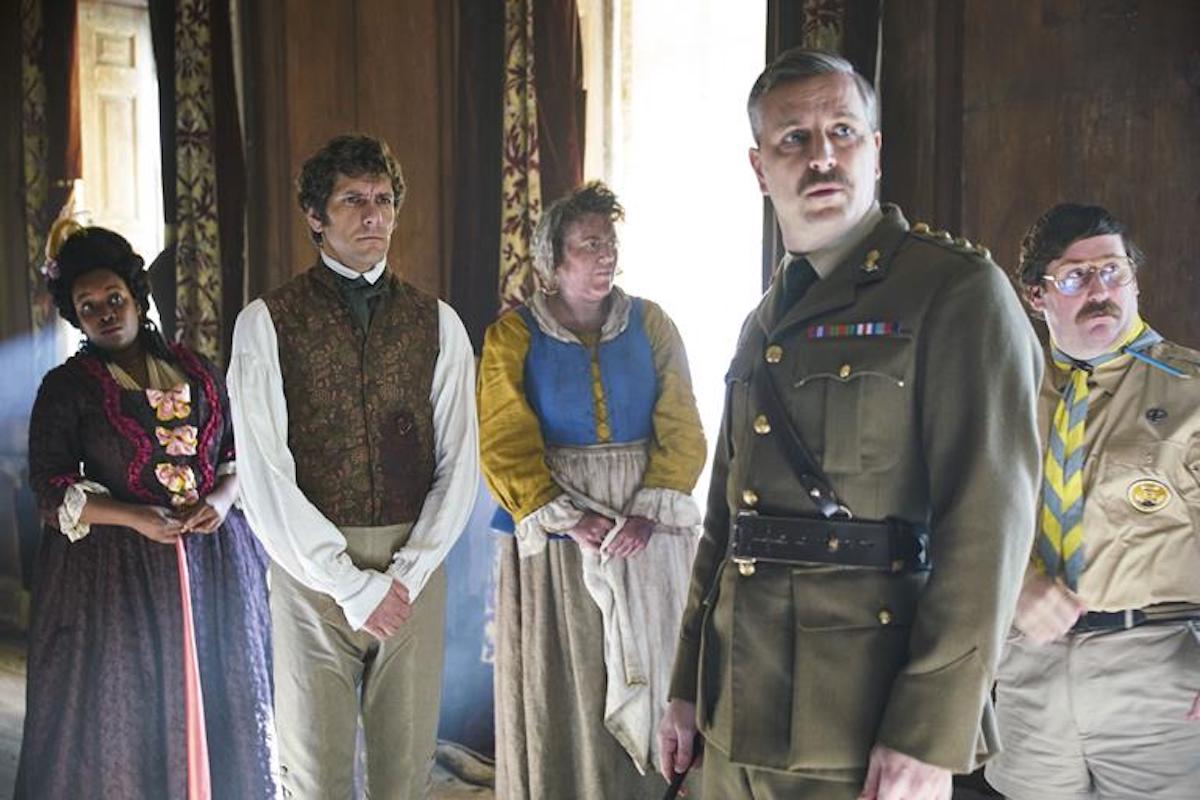 In any other series, Alice and Mike would be played relatively straight, blandly normal victims of the ghosts' increasingly madcap plans to oust them. Ghosts sets itself apart by making them as ridiculous as their dead housemates, daft enough to think they can renovate a massive manor house by themselves, enthusiastic enough to possibly pull it off.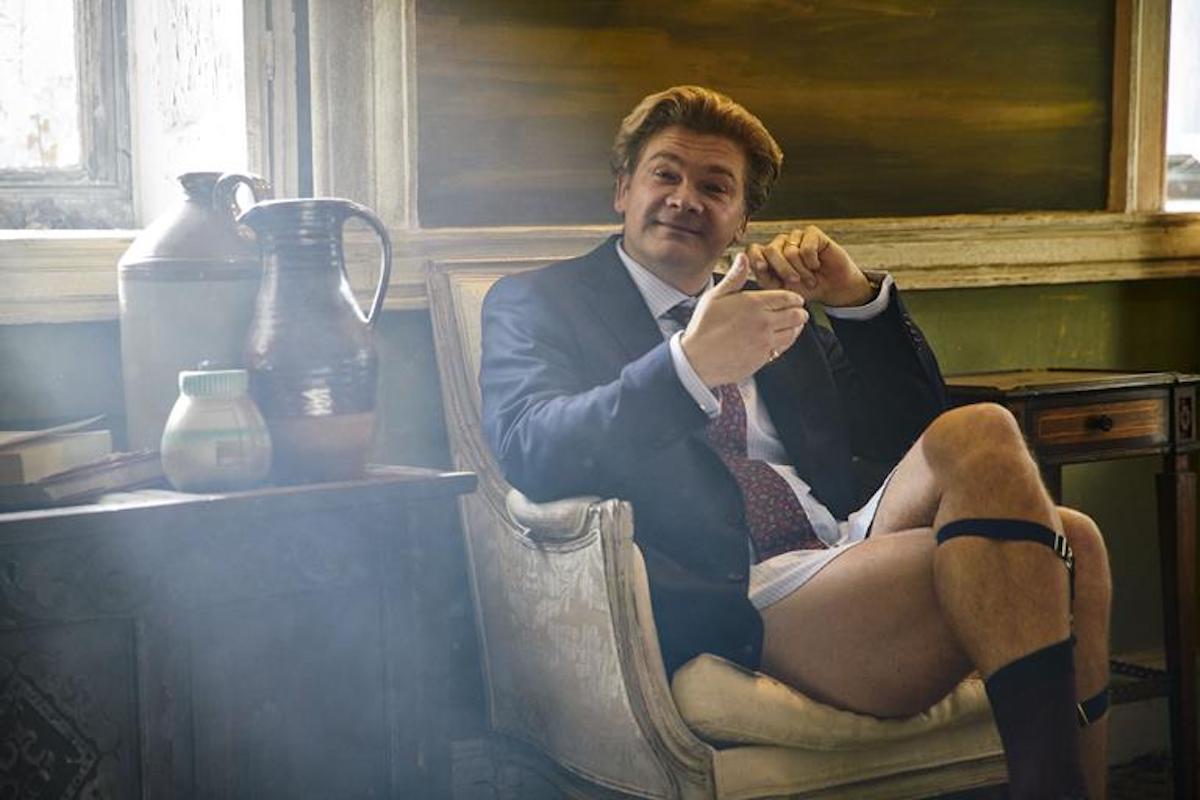 But the Ghosts themselves are wondrous creations, clearly benefitting from Horrible Histories excellent Stupid Deaths segments. One highlight is Simon Farnaby's Tory politician, permanently trouserless after dying during inappropriate sexual congress and incapable of answering the simplest question. Or Laurence Rickard's Robin, constantly trying (and failing) to guide his body back to his head, and Katy Wix's Mary, still smouldering from being burnt at the stake and still not ready to talk about it.
Like all the best British comedies, Ghosts is just six episodes long, but with a start as hugely promising as this, here's hoping it will linger around for much, much longer.