Sometimes it's not just about footballing ability. There's a certain showmanship to some of the greatest talents to have graced the pitch, where flash new haircuts and eccentric celebrations count for almost as much as a goal. It therefore comes as no surprise that when some footballers hang up their boots they turn to cinema; where they can continue to be lauded by audiences, celebrated for their achievements. After all, if you've celebrated the winning goal in front of 70 thousand odd fans, it can't be the easiest thing in the world to give up. Here's our five favourite former pros who have illuminated the silver screen.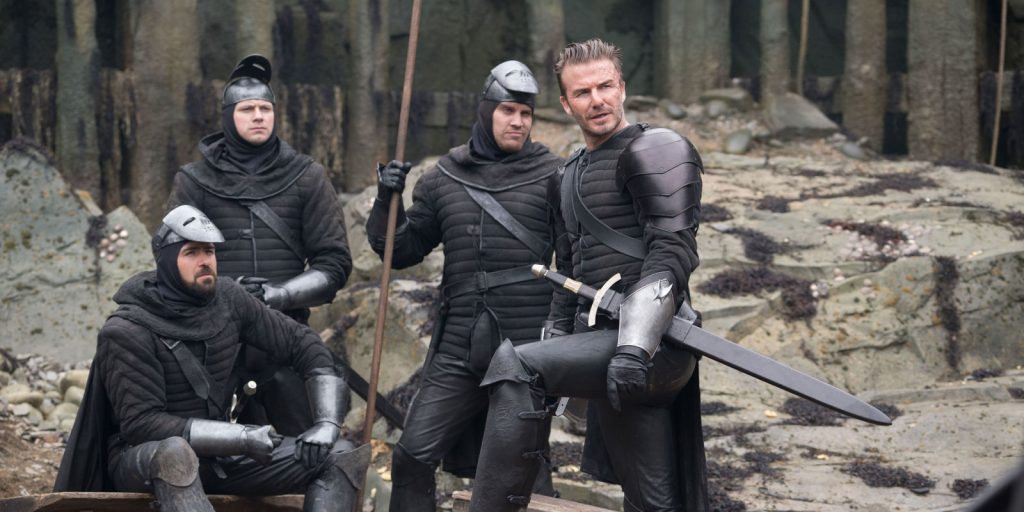 ERIC CANTONA – This is a man who adored the cameras. Which was somewhat handy, for the cameras simply adored him. It wasn't just about what he achieved on the pitch, his infamous Au Revoir Nike advert had kids around the world rolling up their collars, and his remarkable press conference where he spoke about seagulls remains one of the highlights in British football history to this day. Naturally, the enigmatic Frenchman was a giant with the ball at his feet too, and he's since carved quite the career for himself in film, which, let's face it, came as little surprise. He didn't wait around either, for a year after his retirement in 1998 he starred in Elizabeth. His best turn yet came in the Ken Loach drama Looking For Eric, where he played a overstated, self-aware version of himself – but he has since taken risks too, such as turns in the likes of the creative, erotic drama You and the Night. With King Eric though, we'd watch him in anything.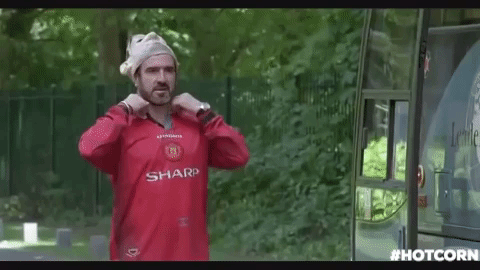 VINNIE JONES – Unlike Cantona, Vinnie Jones hasn't exactly vied to subvert expectations; instead playing a caricature of himself on screen, playing up to his on-field persona. That's not a criticism either, for he has bags of charisma and it's a role he carries off incredibly well. Jones was hard-man on the pitch, and even more so on screen – as was proven with his debut performance in Lock, Stock and Two Smoking Barrels. What followed were Gone in Sixty Seconds, Snatch and then Swordfish. Not a bad collection of films. This is a man who knew what he was good at, and tapped into just that – and we certainly weren't complaining.

DAVID BECKHAM – You may not have heard of David Beckham, he was this half-decent midfielder for Manchester United and Real Madrid, anyway, he's started to try his hand in the world of dramatic acting. Like Vinnie Jones, he has relied on the faith bestowed to him by Guy Ritchie in making his cinematic break. His two roles so far have been relatively minor, but the films far more significant, with cameo performances in both The Man From U.N.C.L.E. and King Arthur: Legend of the Sword.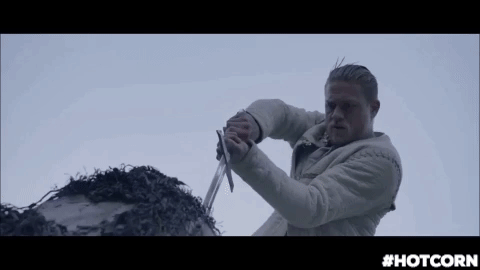 NEYMAR – This man makes our list because he's still playing – and with the World Cup in full swing, he's one of the players to look out for in Russian this summer. Brazil are tipped for glory, but for Neymar we'd be willing to bet it would be an achievement that would pale in comparison to starring alongside Samuel L. Jackson and Vin Diesel in xXx: Return of Xander Cage. Never mind Willian and Coutinho – we all know these are the guys Neymar likes to surround himself with. Just pack this football malarky in son, a career in cinema awaits.

JOHN CAREW – Much of the time, footballers will play versions of their on-pitch character when cast in movies. It's expected that the likes of Beckham will play charming, handsome individuals, while players like Vinnie Jones will be the hard-man. But some of them actually seek to pursue a career that is far removed from their football career, and actually take this goddam thing seriously. Step forward Norwegian forward John Carew, an ex-Aston Villa player who can now be seen gracing the screen in Scandinavian TV drama series Home Ground. Coming off the back of two feature length films, we genuinely think he could be a name to look out as he tries his hand at this new profession.