There's a scene in Martin Scorsese's new film The Irishman when an aging gangster asks his nurse if she knows who Jimmy Hoffa was. She doesn't and the point is a good one. One of the most powerful men in America – a key figure in the history of organized labor – James Riddle Hoffa disappeared twice: once when he was presumably murdered in 1975 and again as his reputation vanished while those of his adversaries, such as Bobby Kennedy, endured.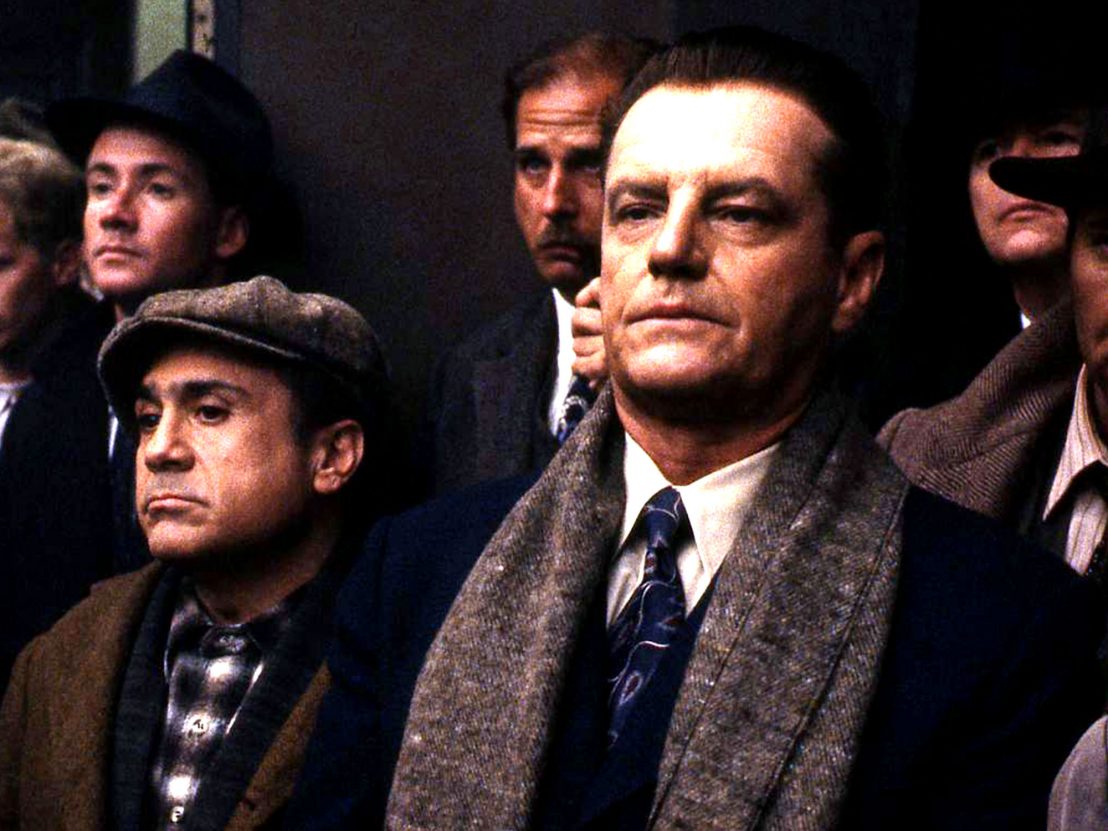 Ten years after Hoffa was officially declared dead in 1982, a major film was released which has similarly faded from public consciousness. Hoffa, directed by Danny DeVito from a script by David Mamet, was not a box office hit, but it had its champions at the time. It tells the story of the union boss through the eyes of his right hand man Robert Ciaro (Danny DeVito), a fictional character who is an amalgam of several similar real life figures. Told in a series of flashbacks, we follow Hoffa's career from a firebrand rabble rouser, an idealistic figure in some ways, fighting for the working man against bosses who were brutal when not murderous to the corrupt figure of later years who uses the Teamsters' pension fund to offer loans to organized crime figures.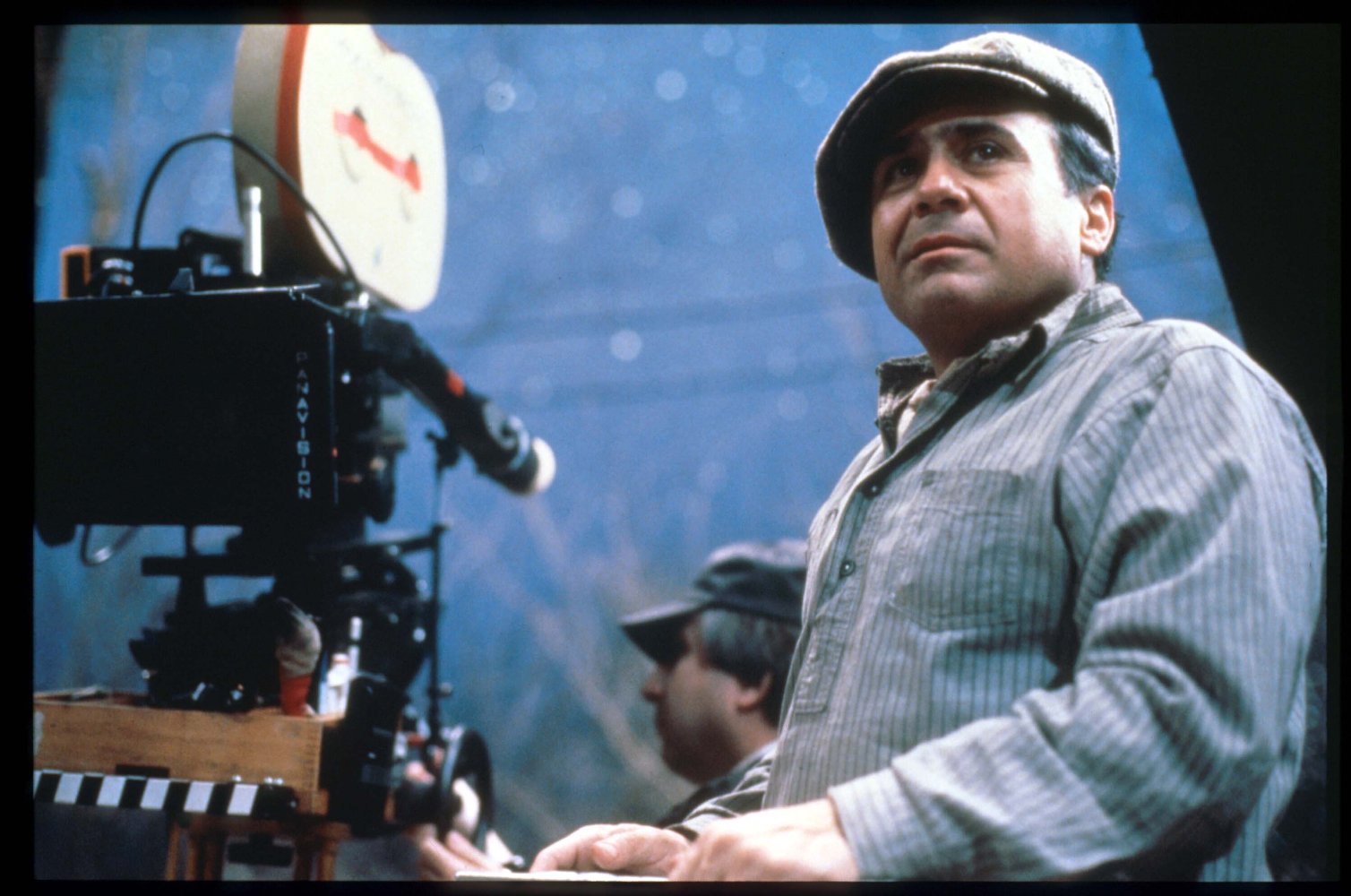 David Mamet – the playwright who had scripted such classics as The Verdict and The Untouchables – gets his teeth into the character. There's a complete focus on power and the shifting loyalties of the protagonists, with only a cursory interest in family or anything that could be thought of as private life. In this there are obvious similarities to The Irishman. DeVito's direction is ambitious, a far cry from his previous comic fare such as the excellent Throw Momma from the Train and the beautifully acidic War of the Roses. There's an epic sweep to the early scenes of picket lines turning violent and the later ones of congressional hearings led by Hoffa's nemesis Bobby Kennedy, played by Kevin Anderson.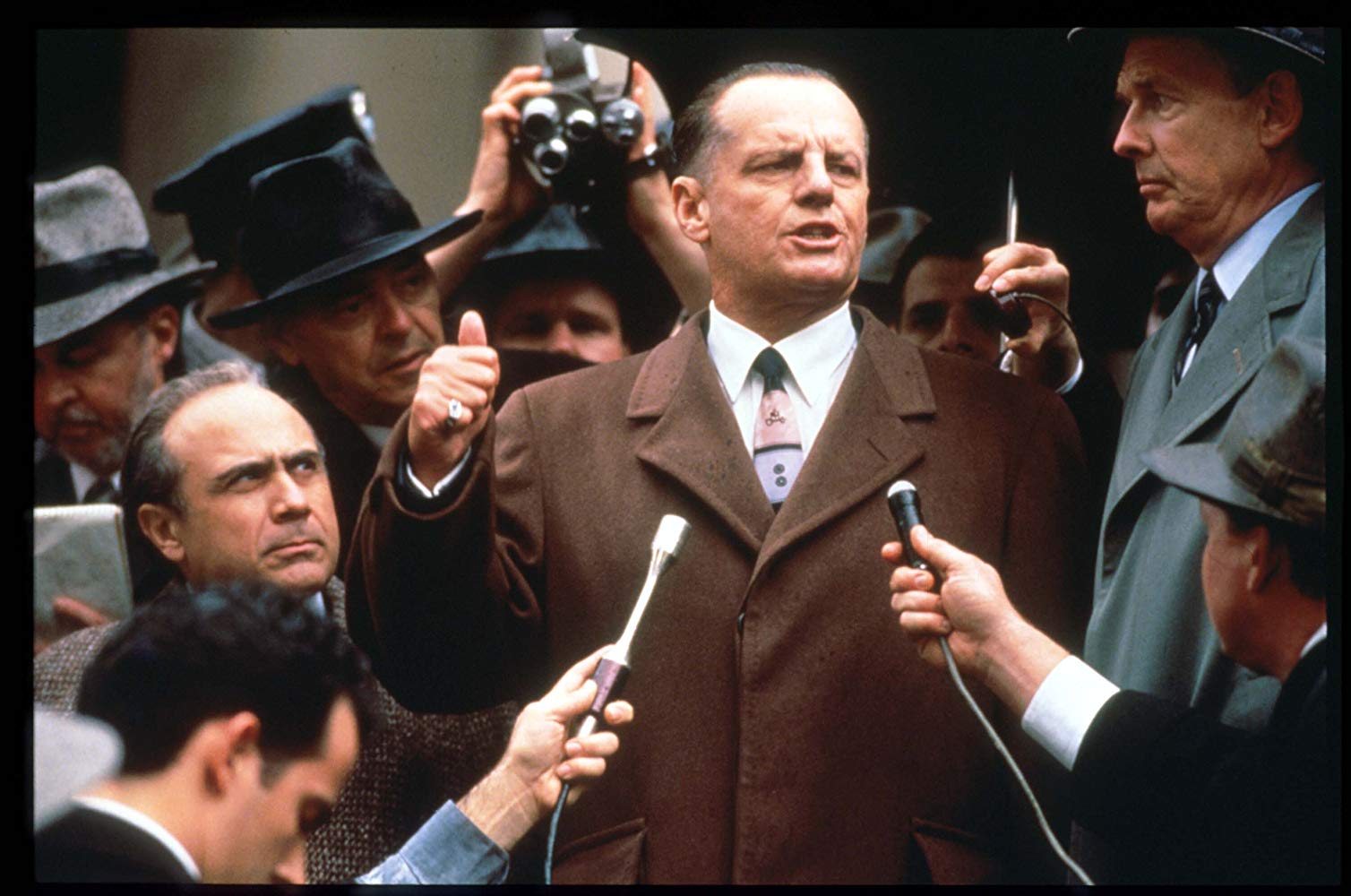 However, Jack Nicholson is the highlight. Post Batman and Witches of Eastwick, there's a sense that Nicholson might have been thinking of dialing it back a little. But Hoffa provides him with both the barnstorming, grandstanding politician and a nuanced portrait of a contradictory man: one who undoubtedly supported the working stiff but at the same time felt that his union was his own personal fiefdom to do with what he would. With his period accurate haircut and his modified accent, Nicholson manages also to disappear into the role.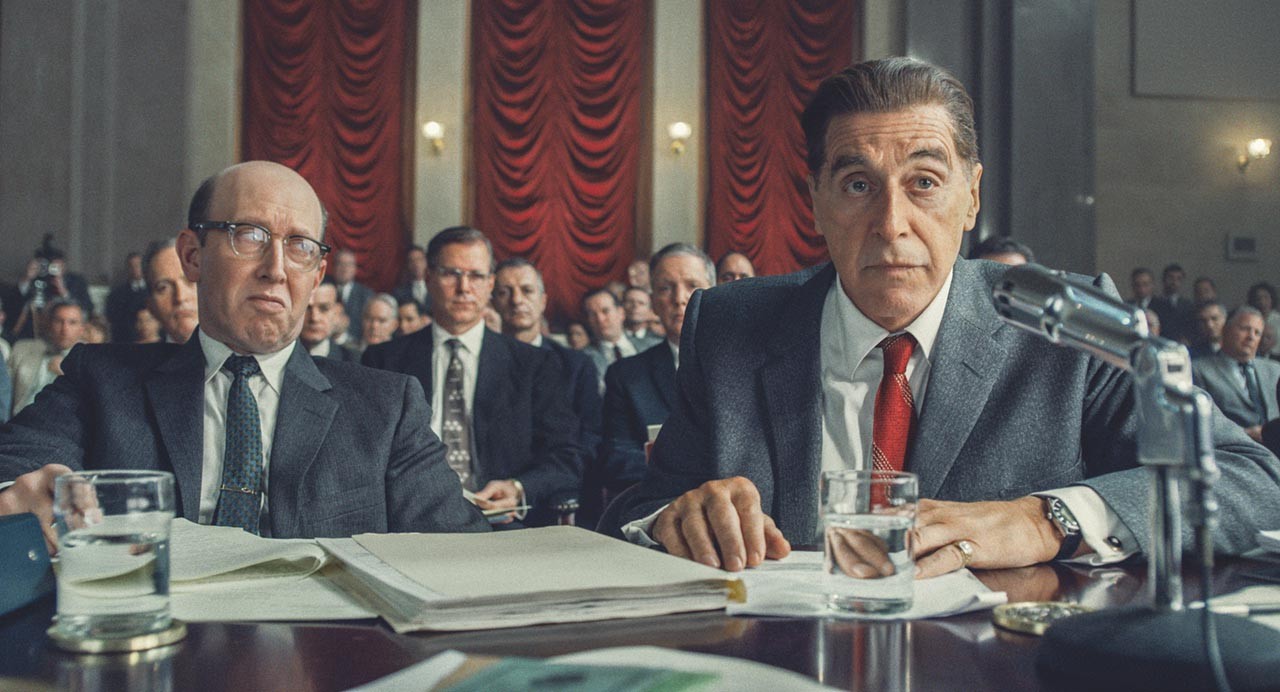 Comparisons can be odious but it is too tempting to avoid placing Al Pacino and Jack Nicholson's performances side by side. In The Irishman, Pacino's Hoffa is a strangely avuncular figure, someone who seems as needy of affection as he is of power, whether it is with Frank or his daughter. His constant ice-cream eating also suggest he's something of a lost boy, blithely unaware of the adults he's playing with and the danger he is in.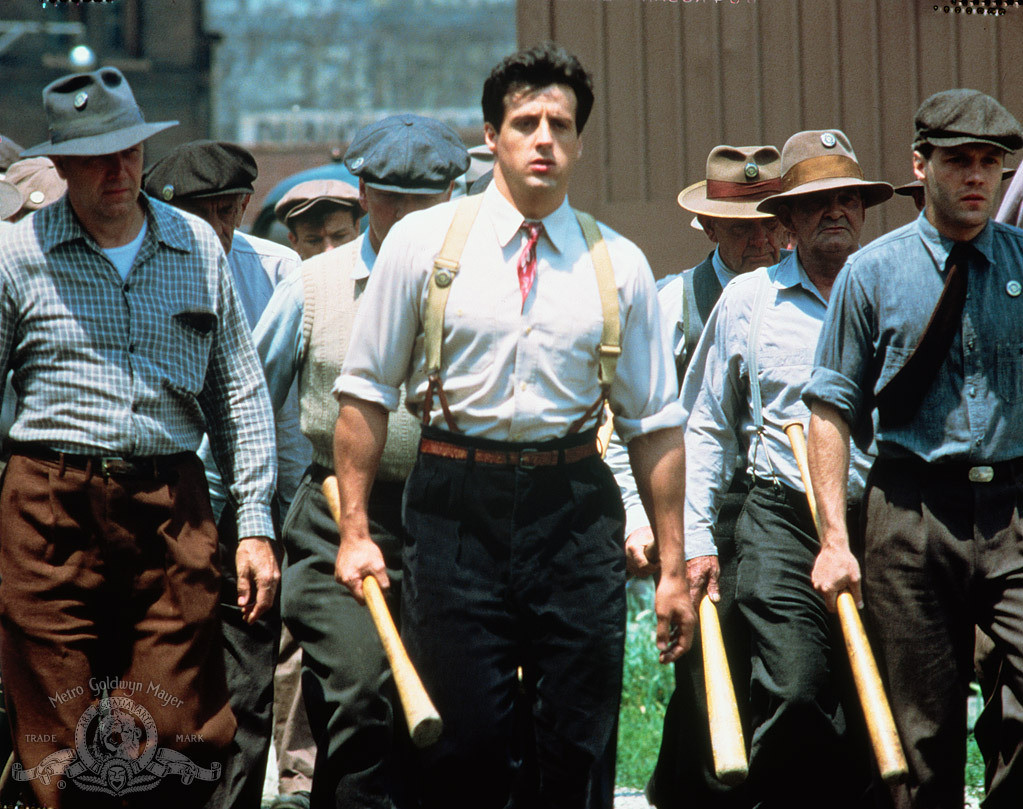 Just to round out the picture, it would be remiss not to also mention one of Sylvester Stallone's best non-Rocky performances as the Hoffa-esque union leader Johnny Kovak in Norman Jewison's F.I.S.T.  Of course the Federation of Inter-State Truckers are the Teamsters and Kovak is certainly  Hoffa. Stallone gets to flex his acting muscle, going from the young bruiser to an old, worn out and corrupt boss convincingly. The film is remarkable also in the fact it was made only three years following Hoffa's disappearance, while the cement was still wet so to speak. But even so, it was Danny DeVito's Hoffa, perhaps with the benefit of more distance and the performance of Jack Nicholson, that feels like the definitive movie.