PIXAR SEQUEL SUCCESS Every time a sequel to a beloved movie is announced, it's met with apprehension. Do we really want to risk treading on something so treasured? To potentially cheapen something we care so much about? Well, Pixar's track record in this department is pretty reassuring. I mean, Toy Story is the best trilogy of all time (seriously), and of late we've seen impressive follow-ups to Monsters, Inc. and Finding Nemo. Our anxieties are always unwarranted, and for that reason alone there's little fear that Incredibles 2 will more than stand up to what came before it. Oh, and let's just not talk about Cars 2 and 3.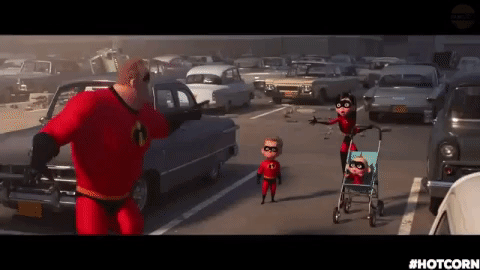 MODERN THEMES It's 2018 and we're in a very different to the one that welcomed The Incredibles back in 2004. Director Brad Bird there has an obligation to ensure this film sits within its contemporary landscape, and the themes explored within the narrative certainly show he's keeping up with the times. For starters we have a villain called Screenslaver, an elusive menace who manipulates technology to control people, satirising out relationship, and reliance, on gadgets these days. There's the family dynamic – this is very Elastigirl's movie. She's the hero out fighting the bad guys, and Mr. Incredible is left back at home looking after the kids, in a role reversal to the traditional formula that is now a product of a bygone era we're happy to have left behind.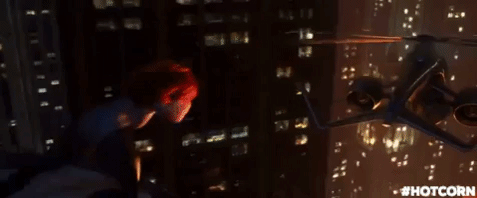 BREAKING BAD Now this may seem an odd correlation to make – but with sequels come new vocal additions, and added to the cast of The Incredibles 2 are talented duo Bob Odenkirk and Jonathan Banks. In other words, that's Saul and Mike from Breaking Bad. Now it's not exactly a return to our favourite ever TV show, but hey, it's a decent start.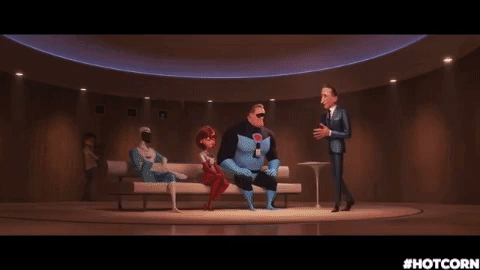 EDNA She's back. Edna Mode became something of a cult favourite after her showing in the original movie, and thankfully, and rather unsurprisingly, she's back for the sequel. How big a role she is to play remains to be seen, but our favourite little, glasses-wearing, temperamental, eccentric, bobbed haircut character returns. And Brad Bird will be voicing her once more – which is a fun little fact that always makes us laugh.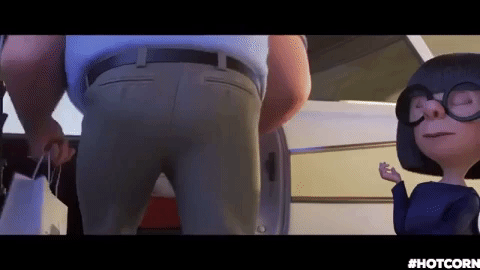 FAMILY Ultimately, this is why we can't wait to see this movie. Call it nostalgia, or call it sentimentality – it's a love for the characters and the world they inhabit that makes us so desperate to return. It's one of the beautiful things about animation; unlike with actors, the characters don't age, they don't change. We can delve right back into the same family set-up we love without any wholesale changes to try and wrap our heads around. We get to spend some time with a family we feel a part of, and we can't ask for much more than that. Well, we can hope the film is good too, but we have our faith in Pixar. After all, when do they ever really let us down?*
*Again, let's just forget that Cars 2 and 3 ever happened.