In Part 2 (read Part 1 here) of our exclusive chat with the cast of the rather rambunctiously brilliant The Last Kingdom, we plonked ourselves down in the company of the regal set: the royals who reign mighty in Wessex and Mercia. With insight into the themes of the show and their view of its success, we speak to, Eliza Butterworth (Alfred's wife, Aelswith), David Dawson (King Alfred), Timothy Innes (who plays Alfred and Aelswith's son, Edward), and Millie Brady (Mercia's ruler, Aethelfaed). They also tell us stories of wasp woes, the benefits of Netflix, and what audiences can expect from the new series. 'It's more epic'', they emphatically cry.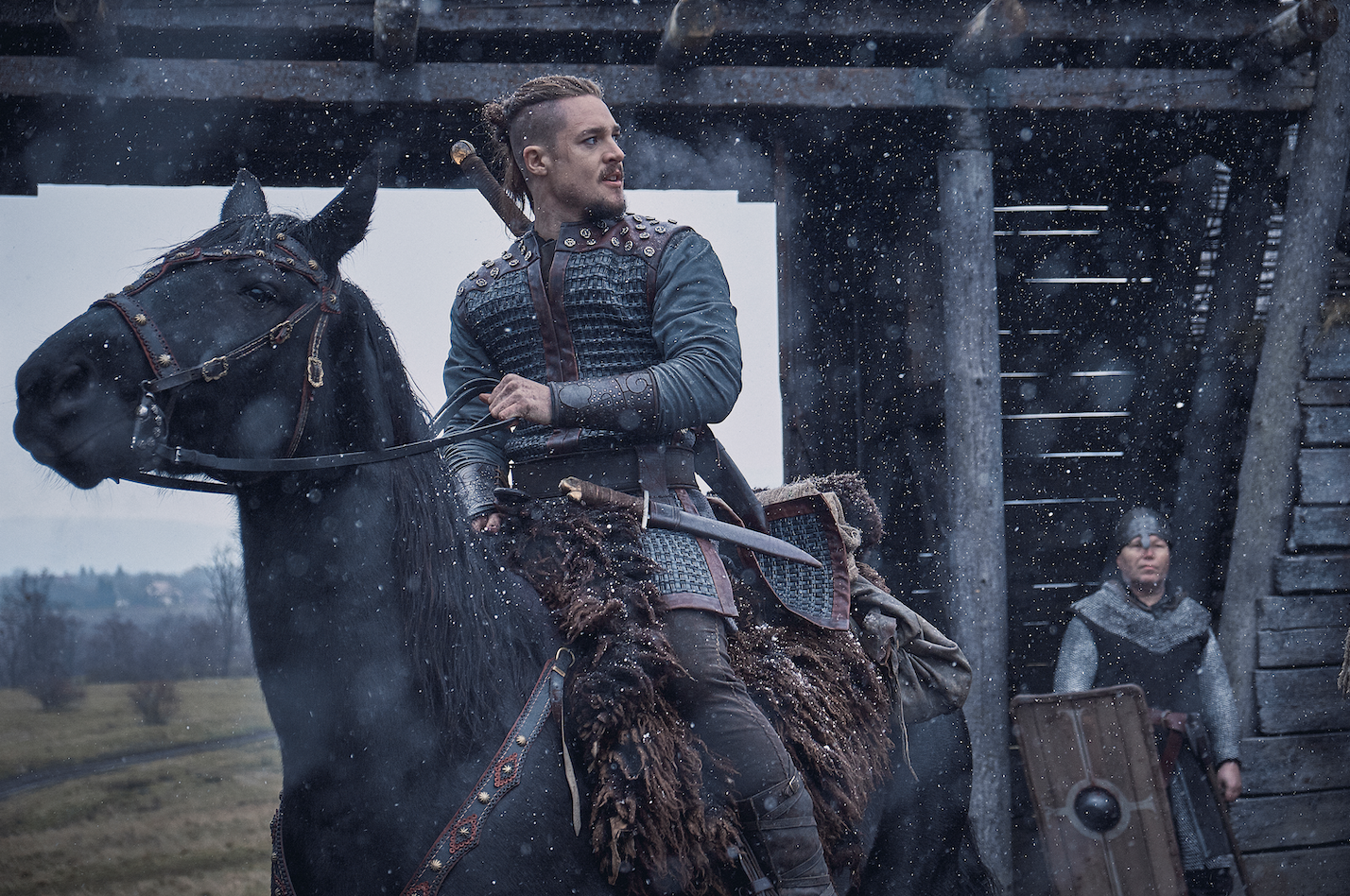 Where do we find your characters at the start of series 3?
David Dawson: "We see at the very beginning of series 3 that they are facing a new enemy in the form of Bloodhair and this is going to be the biggest army that they've ever had to face. Everything that Alfred has ever built in Wessex and securing Mercia is on the brink of destruction. And so the pressure is really on to ensure that his dream of an England is continued. One of the big stories for Alfred is to make sure that his son grows up fast, so that everyone around them, in Wessex and in Mercia, can see Edward as a potential leader of Wessex and the Kingdom is in safe hands if Alfred is ever killed in battle or whatever. Because Edward is quite a wayward teenager…"
Eliza Butterworth: "Aelswith is looking after her husband whose health is slightly failing. It's a bit of a worry for her and the kingdom that they've created. Alongside Alfred, there's a pressure on her to train Edward to potentially be the next ruler. She hopes that the Kingdom believes in him and sees him as a fantastic leader. And that's very hard. She has all of those pressures on her shoulders, along with hopes that some of the Danes conform and convert to Christianity".
Timothy Innes: "Edward has the weight of being the heir hanging on his shoulders, which his mum and dad remind him of constantly. He wants to rebel against that, as every teenager does".
Millie Brady: "This series we see Aethelflaed coming into her role as Lady of the Mercians. There's a massive growth of her character. She's matching the warriors around her: she's at one with them on the battlefield".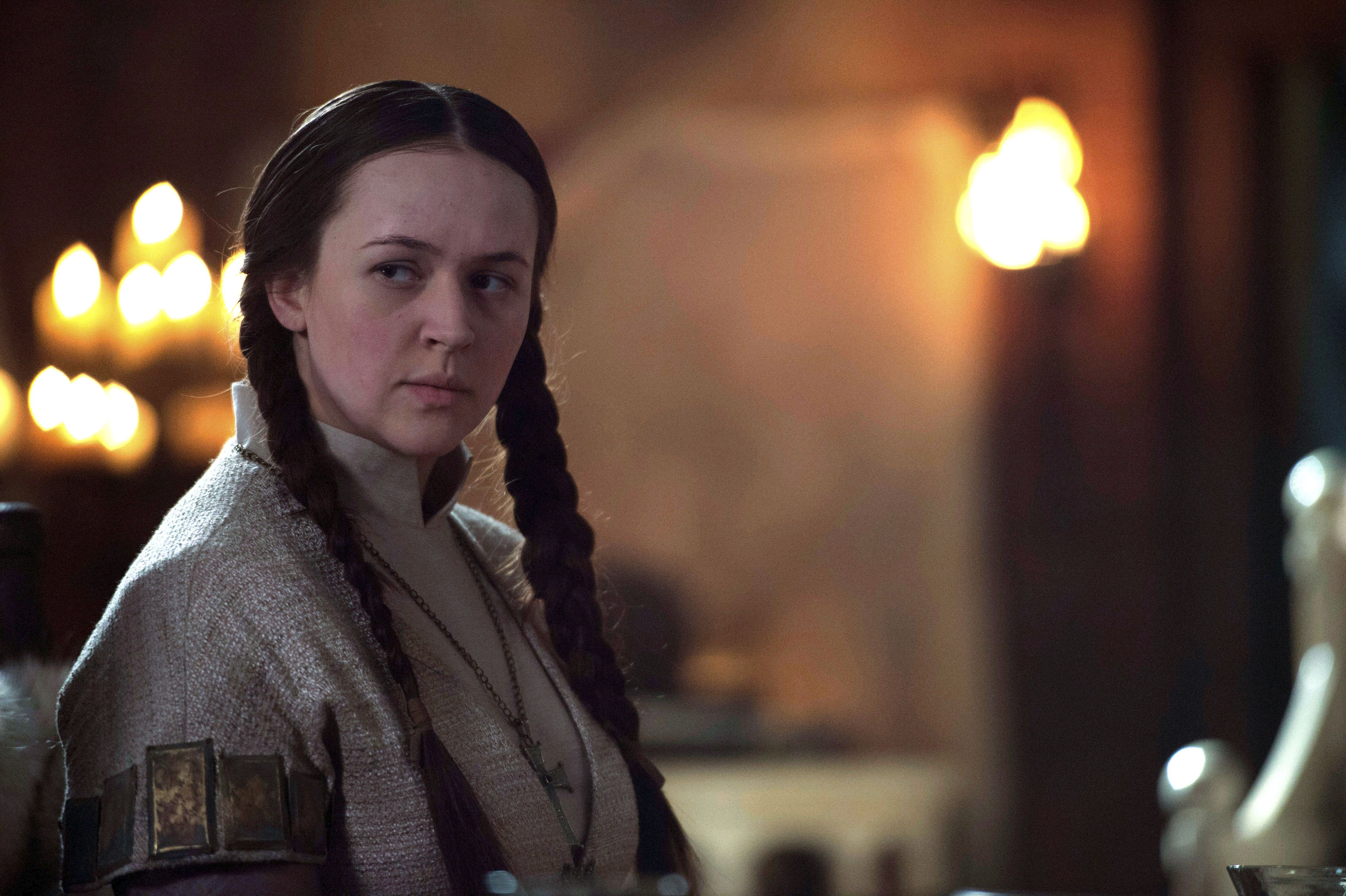 At Comic Con, you were presented with a packed-out, highly enthusiastic room of fans for the Q&A. Were you aware of how well the show has been received?
EB: "I think we underestimate how much of a fanbase there is. It is a kind of underground show, which is really nice, in one sense, but you don't realise that it is a big scale of people that are obsessed with that period of time, obsessed with Bernard Cornwell (the author of the books), obsessed with some of the actors in it, so it makes sense that it's actually much bigger than what we imagined. It's really lovely".
MB: "It was quite overwhelming for five normal people to be sat in front of a sea of fans of the show".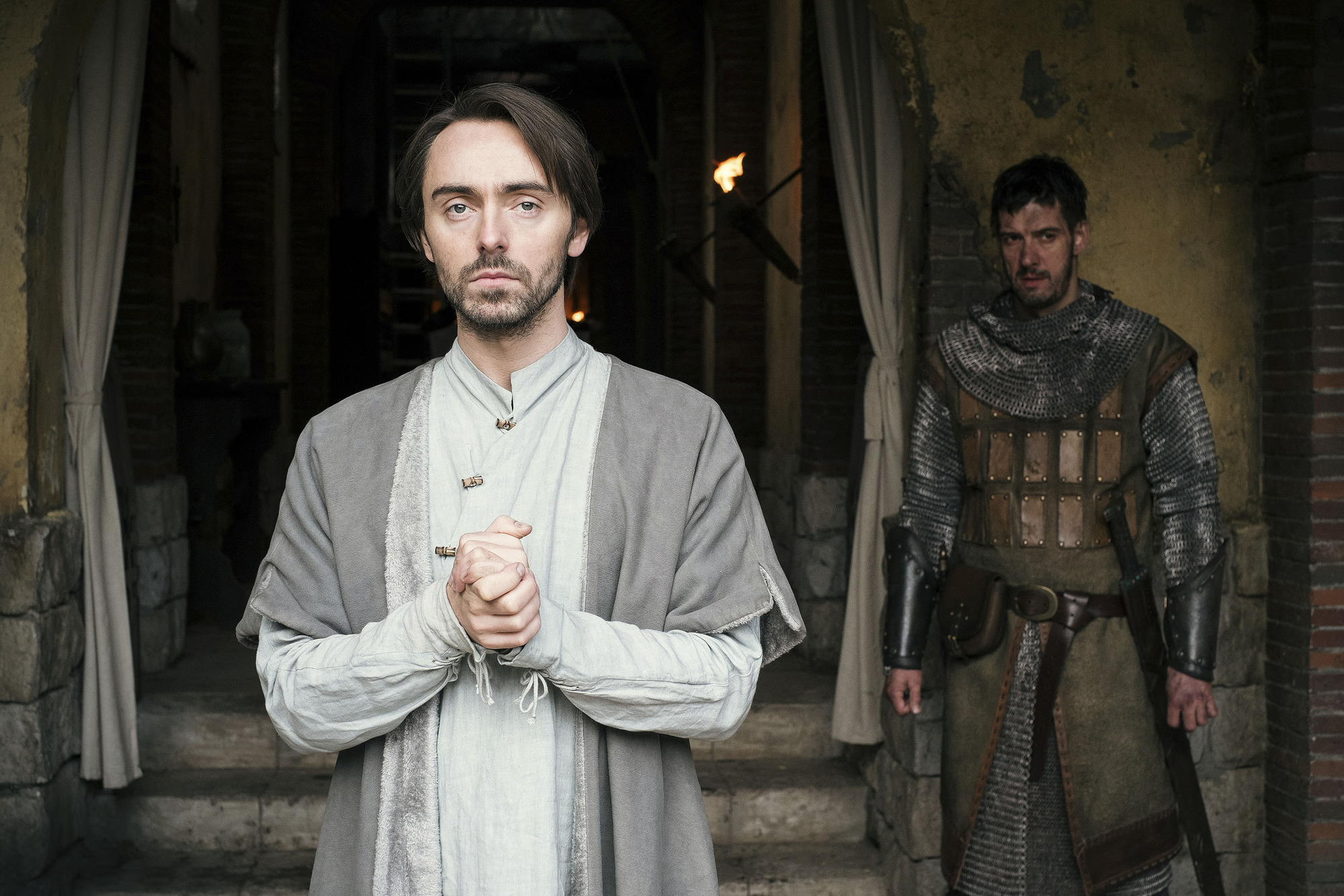 Speaking as part of the establishment of an old order in the Last Kingdom, do you feel that there are timeless themes on offer here that resonate today?
DD: "The show is about identity for me. Especially for Uhtred and where his loyalties might lie. Also there's the big theme of: what does it mean to be English? What does it mean to be British? And does it matter?"
TI: "I had that with Edward who, as a teenager, is rebelling against the duty that has been set on a plate for him and the things he should do. There's that human and universal notion of identity here: who are you? Do you have to be who other people say you are? Can you be yourself?"
How do you find being away from home for so long filming?
MB: "I think that for a lot of us Budapest has become a bit of a second home. The fact that we're all such good friends, well, you're out there with all your best mates. As cheesy as it sounds, it's become a bit of a 'home away from home'. Also, we get to fly back to London quite a lot. It's a nice balance, actually, and it never feels like it's that long that we're out there. Always, towards the end, you're like 'that's flown by'. I love it. We all love Budapest. It's such an amazing place".
DD: "It's hard work acting when we're on set, but it's certainly not hard to be given a lovely apartment and be looked after really well. We're incredibly well looked after and spoilt, so it doesn't feel like hard work at all".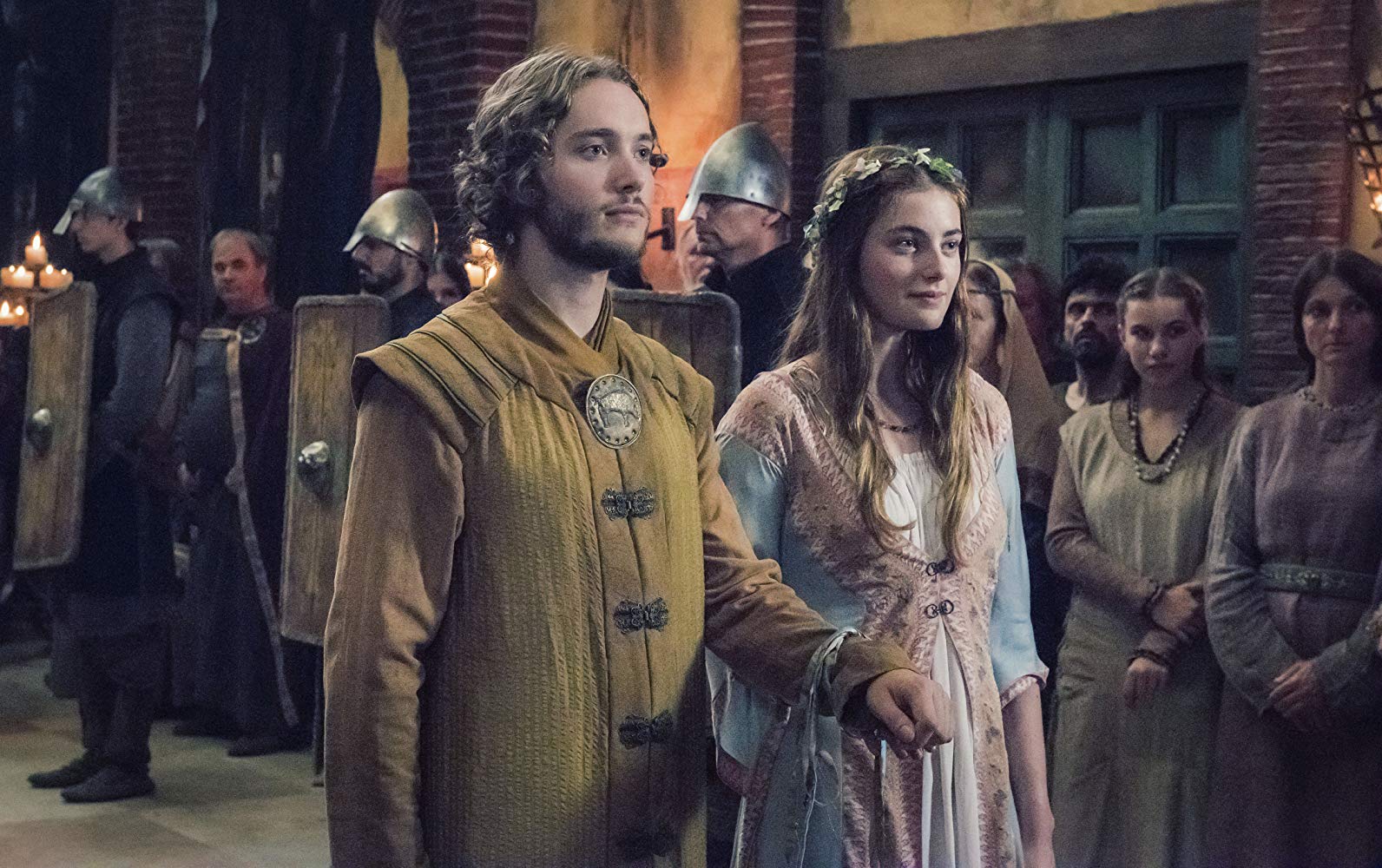 Did you noticed any changes in the move across from the BBC to Netflix?
MB: "It's more epic".
EB: "It is more epic. Although you'd think that we are given more freedoms to be more violent or to be a bit more extreme in certain scenes, but actually, because we have exactly the same crew and exactly the same production company behind it, it doesn't feel too different. It's just that now it's brilliant to know that we're worldwide and we're going to hit people with all the episodes at once. That's a cool thing. It works".
You do like the fact that it's all dropped at the same time then?
EB: "At first, I didn't, and now I think it's brilliant because in this day and age where everything in our culture is 'now, now, now' and people don't really have the patience to wait a week for each episode, I think it's great to give it all at once. And some people who are mega fans, as we all are, can watch it all in one day… which is something that we're going to do too!"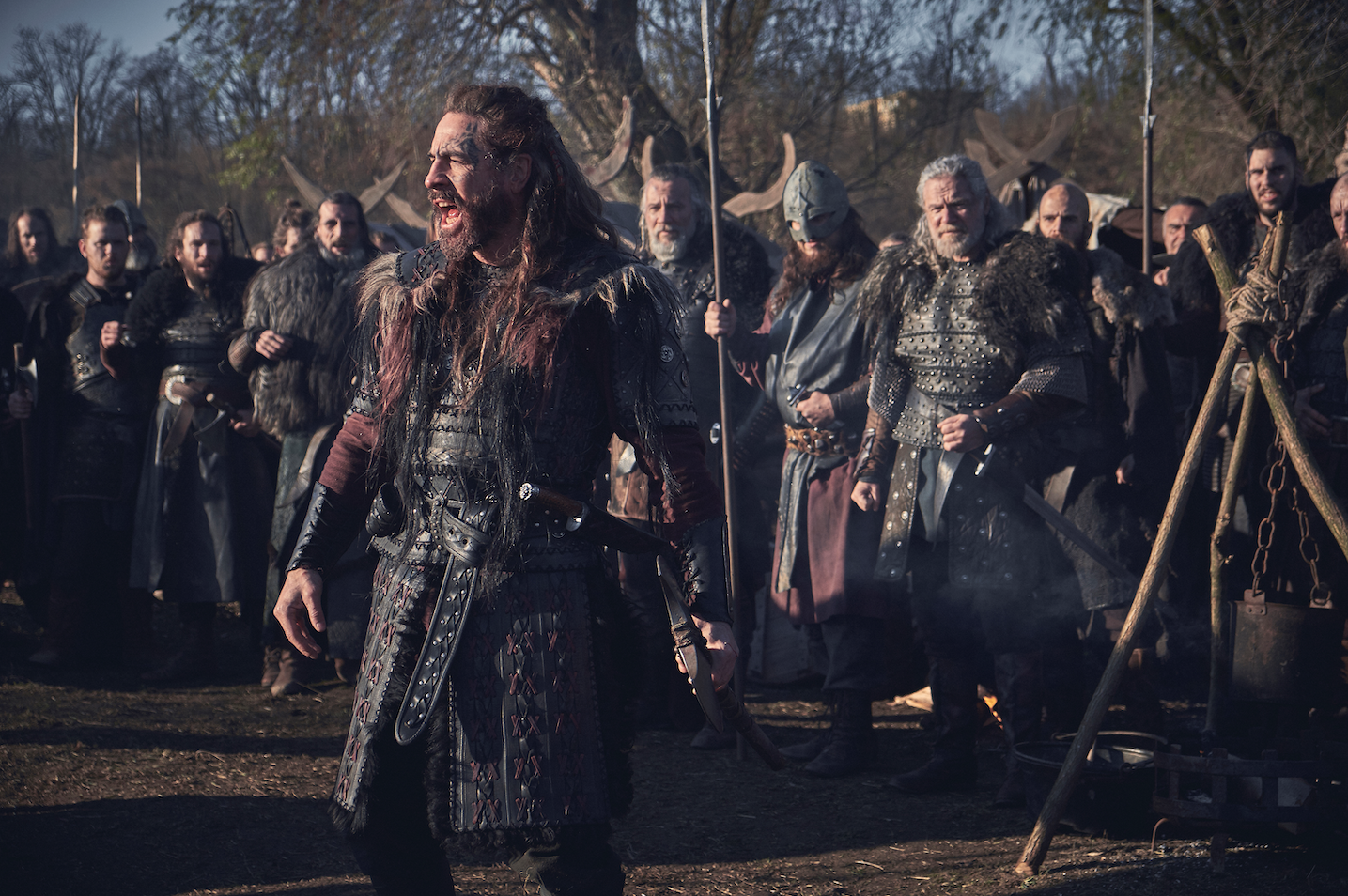 What were the biggest challenges that you faced?
EB: "We don't want to give too much away, because some of our most challenging bits are the epic parts of the story!"
TI: "Weather was an issue with some of the battle scenes. At first there was lots of snow and then, on the second day of filming, the sun came out. By the third day there was just loads of mud everywhere".
MB: "It was a continuity nightmare!
EB: "[to the others] What about that really hot day we had with the wasps?"
EB: "The hottest day came out of absolutely nowhere. When we started filming, it was the winter and it was snowing. By the time we reached the tenth episode it was boiling and yet we're still wearing the same thick cloaks. And then all these damn wasps came out of nowhere!"
The dramatic Budapest landscape encapsulates what you imagine England must have looked like during the period in which The Last Kingdom is set.
MB: "Definitely. The countryside is quite similar to the English countryside, I think. Very beautiful".
TI: "It's almost as though the landscape is a character in the series".
Series 3 of The Last Kingdom will be available exclusively on Netflix from 19th November 2018.
Watch the official trailer here: