Bradley Cooper made a dazzling debut with his film A Star Is Born, the third remake of a classic. At the press conference in Venice he talked about his directorial debut, singing alongside Lady Gaga and the challenges he faced in making and starring in this film.
RADIO GAGA – "I just want to say that, and we can all attest to that, it was very special for Lady Gaga but I wish you could have actually been there to watch it happen cause while we were filming this movie, we also had the opportunity of watching her sing every day. And the crew would just sit back and we all forgot we were doing a job, we were just sitting there watching her and all feeling very grateful that we were there seeing this incredible artist do her thing. And that will never get old, it was insane. All of a sudden she starts and the temperature in the room changes."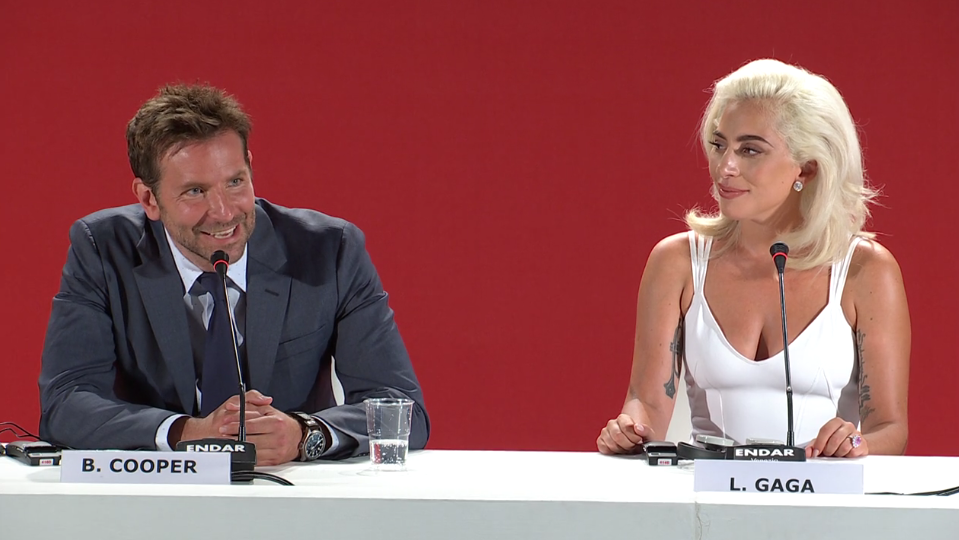 SINGING' ON THE SET – "You know, this is the thing of people needing people, Lady Gaga made me feel so comfortable from the first day we met. In fact, we sang together that first 15-20 minutes that we knew each other and I'd be lying if I said I was nervous, because she made me feel so comfortable. She's very present and warm and when you see an artist of that calibre, treat you like a peer, it's very emboldening. The truth is I didn't [feel scared], I felt protected all the time."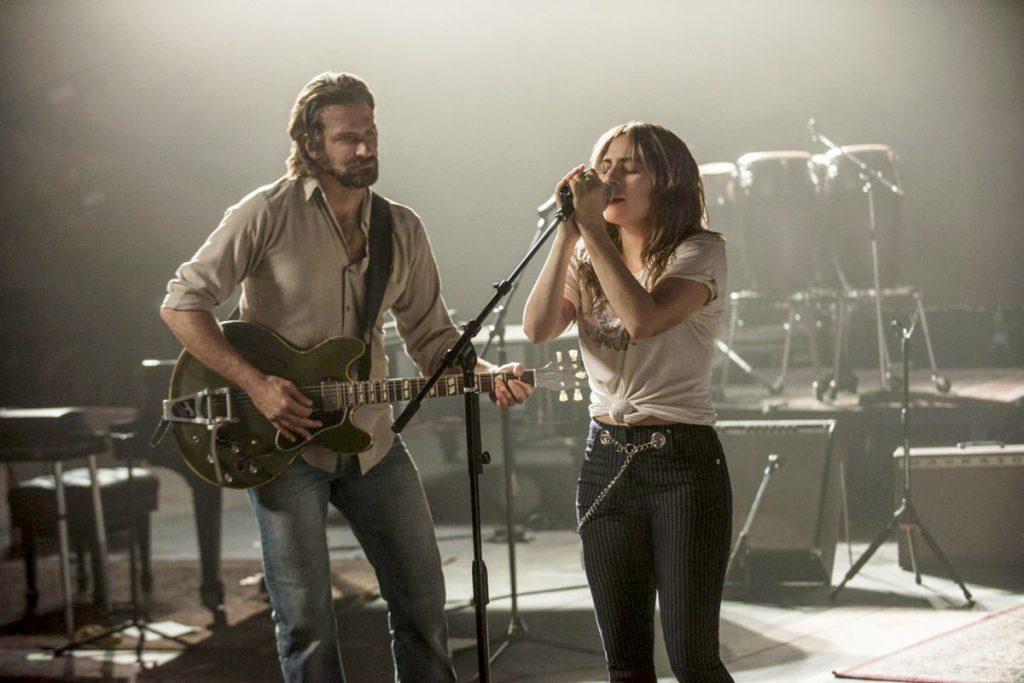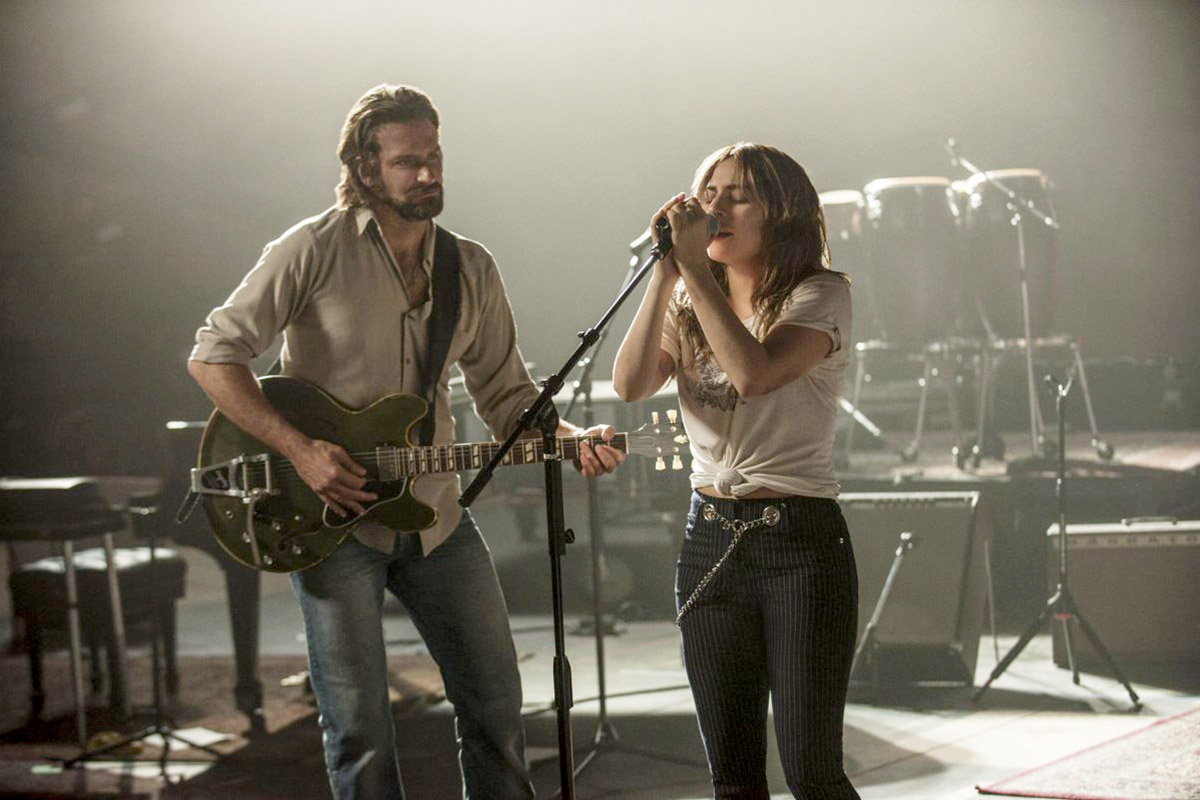 THE ACTRESS – "To have a world superstar musician who just did the halftime show at the Super Bowl, to have her act, cause that is major acting when she's stepping onto the stage for the first time, blew me away as a director and as a fellow actor, cause I fully believed that she had never stepped on a stage of that scope. And we didn't do that one time, we shot that over two or three days and every single time it felt fresh and new and I felt like I was dragging this person reluctantly, who by the way, fell to the floor most of the takes because she wouldn't let go of my hand. That was an incredible experience for me as an actor, as I was watching this person fully believing she had never stepped on that kind of stage. It doesn't get any better than that, from an acting point of view."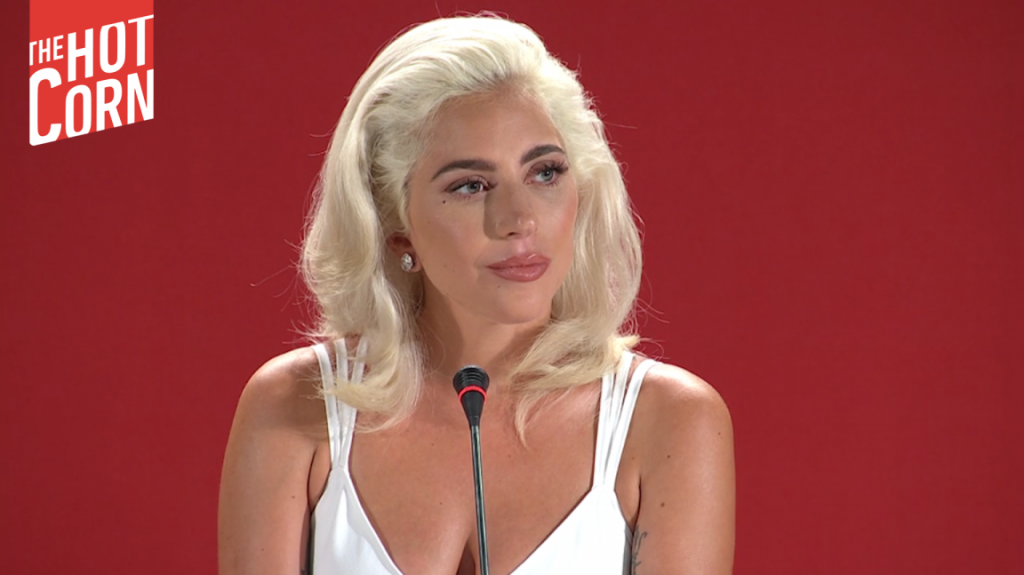 I, JACKSON – "The thing I love about Jackson Maine's character is that he really doesn't think about fame at all. The first scene in the movie is actually a sold-out venue and you get the sense that there's nothing dwindling on the outside, it's mainly on the inside when you see him go into that car and where you maybe expect someone to just be filled with elation after coming off of this bombastic opening. He seems quite melancholic and takes a swig of the bottle of gin that's in the back seat. And that's one of the things I wanted to portray of that character, he's operating off of a completely different viewpoint. So that's not something that he's dealing with. He could have gone on and sold venues and he had no financial problems. If he got his own mind straight in himself, he could have gone on to perform and be very successful."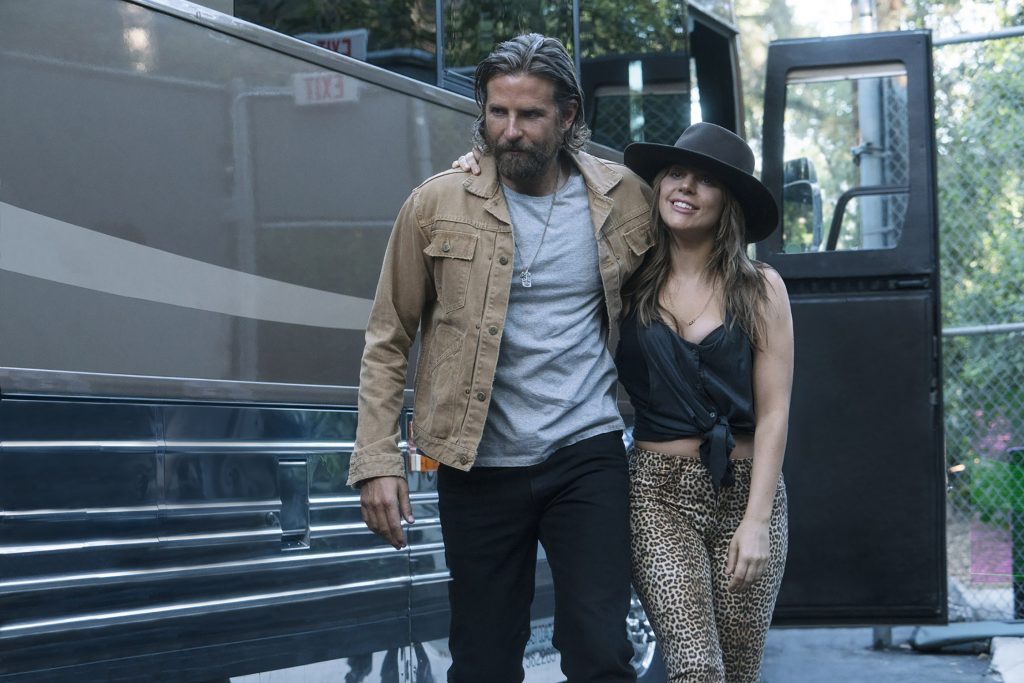 I, BRADLEY – "Me personally, the thing about fame that I find fascinating is the sonic element of it and that's something we have in the movie the [noise-silence/noise-silence]. Like there's tonnes of noise and then all of a sudden you're all alone and I didn't want to have any paparazzi or any press conferences, no offence, in the movie but to capture what it feels like from an experiential point of view and that's why we had that rhythm."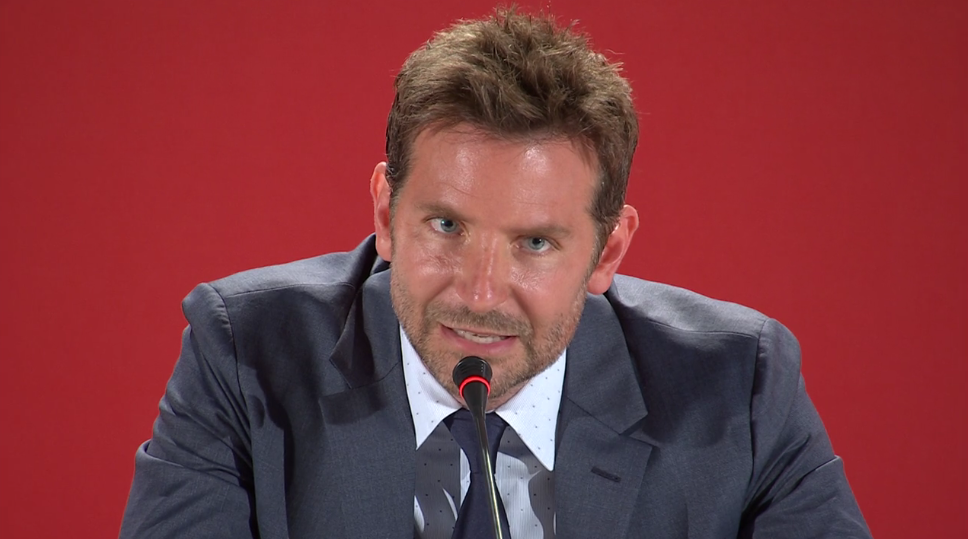 DIRECTING – "The best thing you can do in terms of storytelling and whatever piece of art you're trying to create is that you learn something at every turn and I would be here for two hours telling you all the things I've learned from this experience. And that all came across because somebody believed in me, and that's because she believed in me. The key to this movie being made is the person sitting all the way to the right, Sue Kroll (the producer, ed.) She's absolutely the reason we're sitting here today, singlehandedly. So it's all about the people believing in you. And I think that if I could have another experience where I feel someone believes in me that much, I feel I could have an opportunity to learn and grow. Because you really face your fear and learning comes from you facing fears. I certainly did in singing, directing and writing a movie, for sure."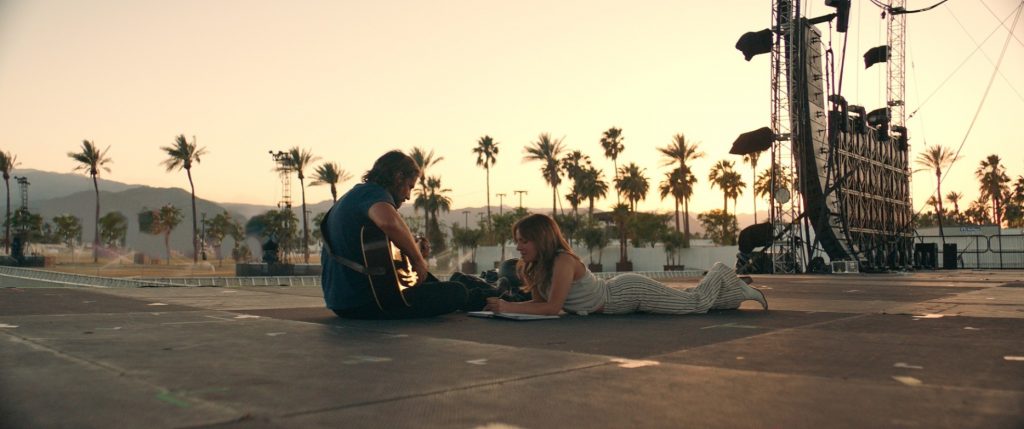 LARS ULRICH? – "There's a lot to talk about, ill just make it simple. The main thing was, I was probably six years ago at a Metallica concert and I met Lars Ulrich the night before and I said "Oh I'm a huge fan of Metallica" and he said "come to our concert" and I'd always been in the crowd before that and we were with him and his father and we were behind the drum kit and I saw the scope of it and I think that was the first time I thought: "Wow, this composition is incredible, and it's not what many people feel." And you know the term "that guy's a rock star" is assigned to people when they're not even in music, so that's the ultimate high. What is it like to be on a stage performing music? So that's where the idea compositionally was born of views being subjective. So in the movie, you're always on the stage and the dilemma was can we get the camera POV to stay on the stage that was one of the major things I wanted to do. I mean, light, colours, red and blue have their own story throughout the whole film. So in a way the characters are cut off sonically."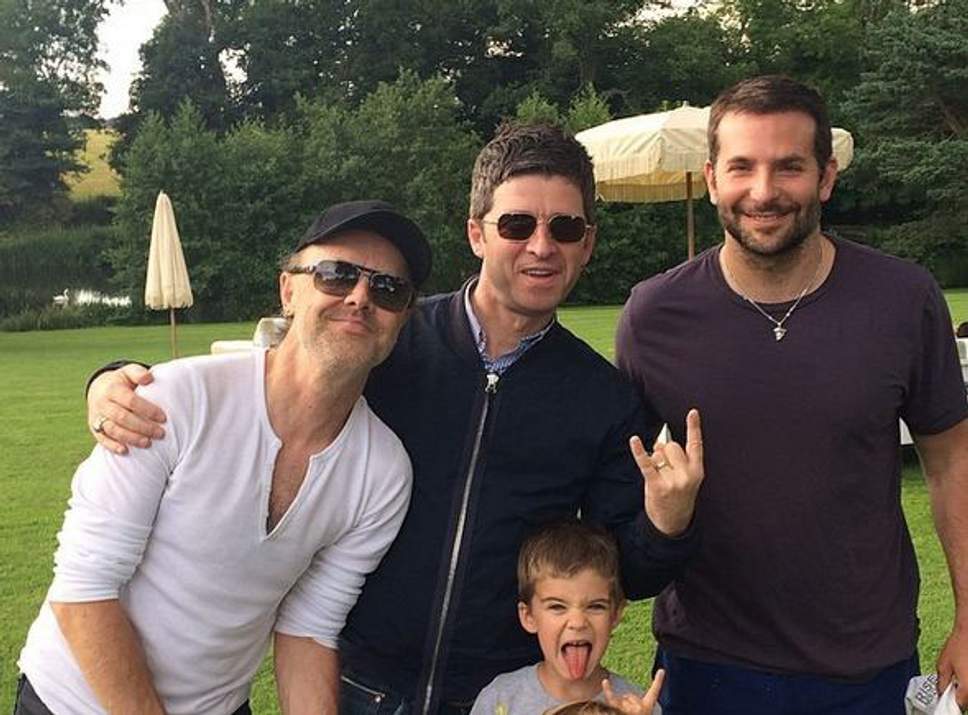 ME AND SAM ELLIOTT – "Sam Elliott, yeah. If he'd said no, I would have had a major problem, because I wrote that for him. The whole story was around the fact what he would do it. I'd always been a major fan of Sam, huge and he was kind enough to come over and we met for dinner and I told him this crazy idea that my character is his younger brother and that we have different mothers and that I stole his voice and that he would be a resentful person, that's how he dealt with the tragic occurrence of their family and I really wanted to watch a character with that power, play someone with bitterness and resentment for his life, I thought that would be very interesting challenge for Sam and one that he could crush, that said, every time that he was on set and every time he opened his mouth it was a bit akin to watching Stefani sing and act. And that scene at the end when they're on the couch, we shot that on the last day and that was quite something. Every time I got to work with him was a privilege and I thought "thank God I'm here right now".