LONDON – Will Ferrell and John C. Reilly have been larking about on our small screens since the days of Funny Or Die, and have romped through two outings at the cinema in Talladega Nights and Step Brothers. Their latest venture sees them crossing the pond and taking on that most British institution: Sherlock Holmes. Ferrell is the eponymous detective while Reilly plays his sidekick Dr Watson.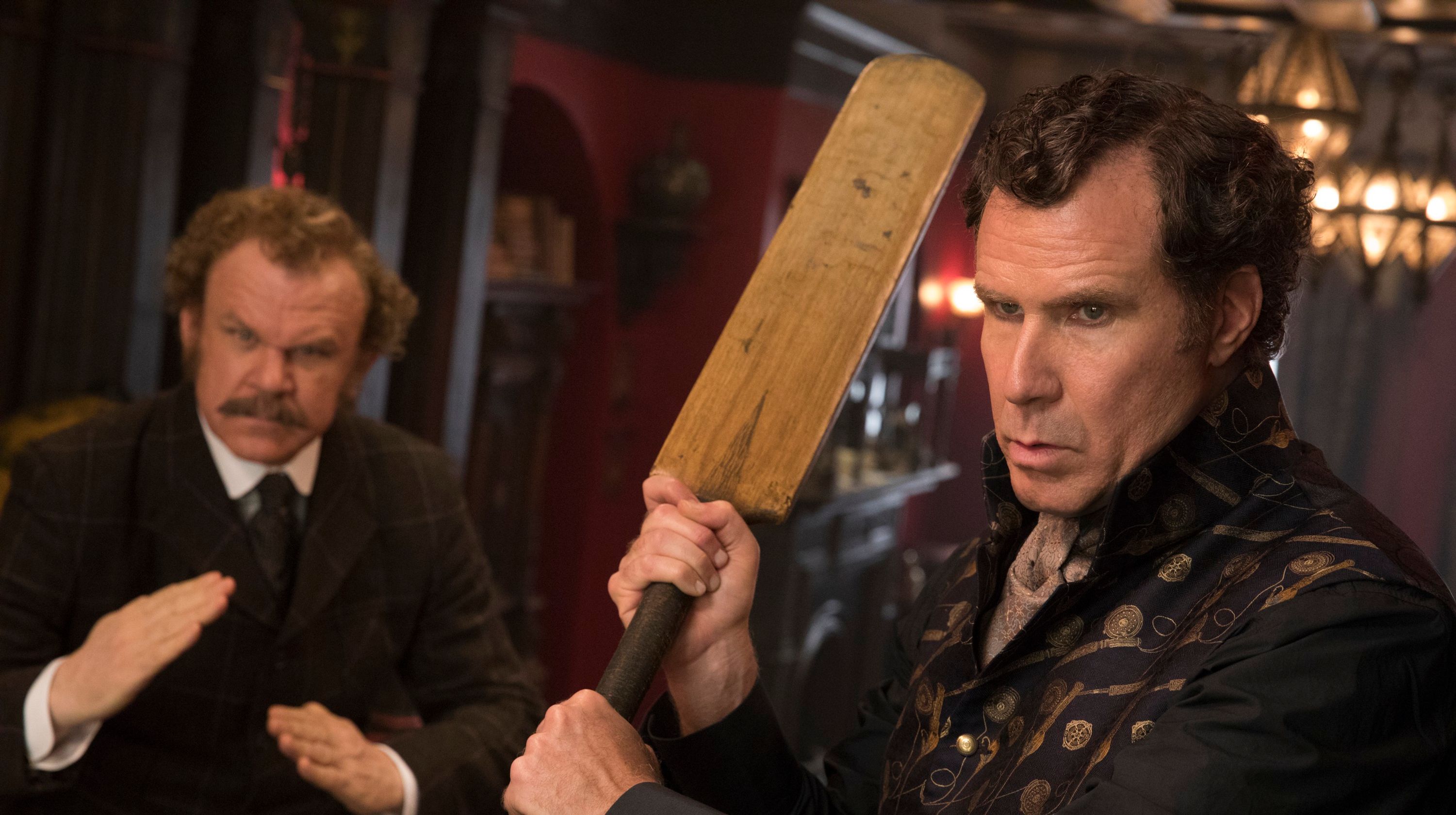 The trailer gives a taster of the comedy fare on offer and it seems that the writing team have pilfered not just from the classic novels and films about the famous sleuth, but have enjoyed taking a jovial swing at the Robert Downey Jr films and the hugely successful TV series with Benedict Cumberbatch and Martin Freeman. The latter is channelled thanks to all the graphics on the screen giving the audience 'helpful' information about trajectories, ratios and the like only for Sherlock's calculations to misfire spectacularly.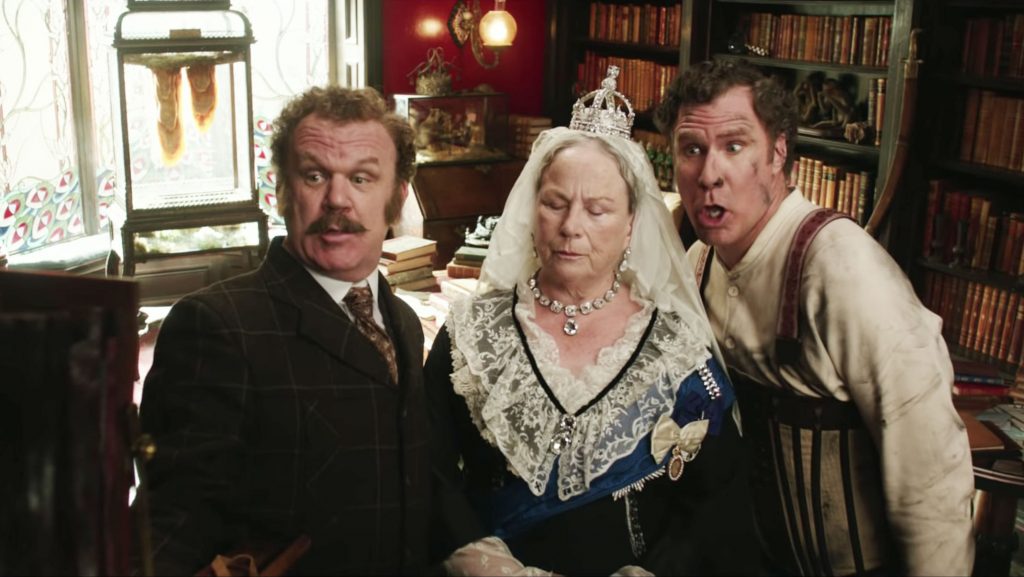 There are some nice jokes about contemporary society, particularly our obsession with celebrity. When Dr Watson meets Queen Victoria, he can't help blurting out "I love you!" and there's a funny scene with the ruler and the two heroes taking a selfie with a field camera, tripod still attached. We also see some grubby young street urchins mouthing off to Holmes, one of them sarkily responding: "No shit, Sherlock."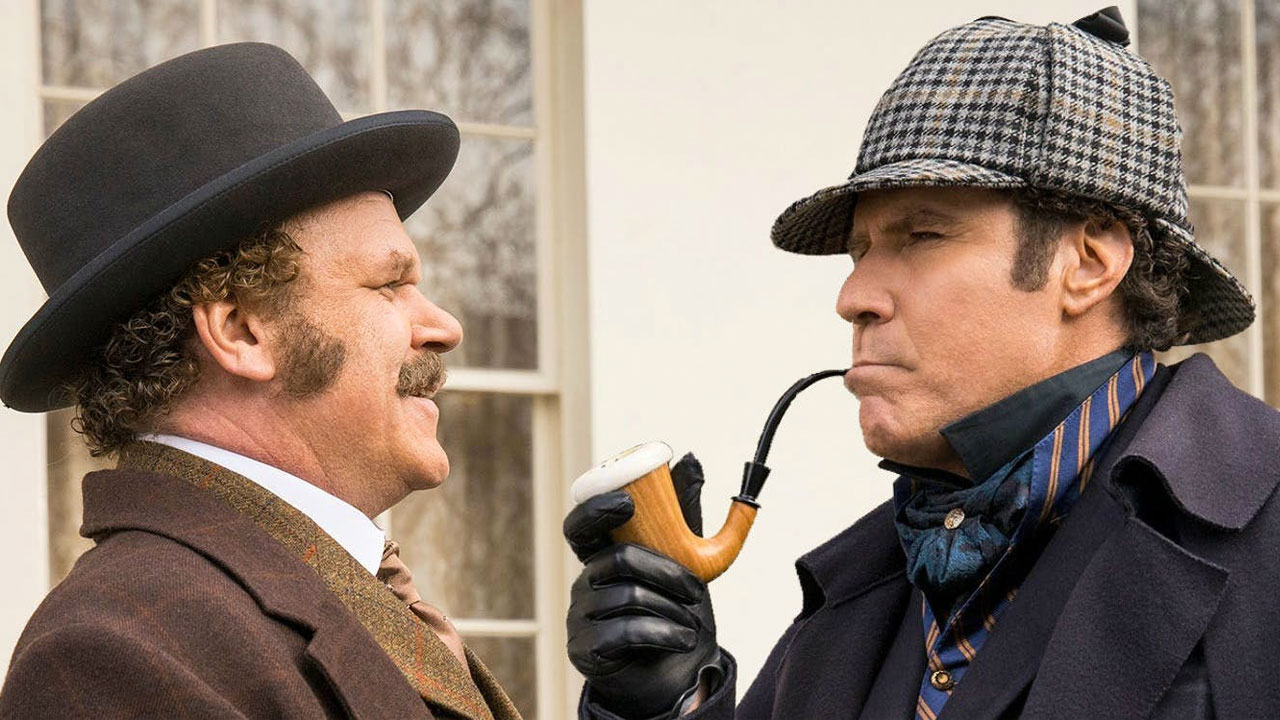 It seems that no institution or personage is immune from Ferrell's humour and, as is the case with so many a Hollywood romp, British luvvies have lined up to be the butt of our favourite detective's jokes. The cast includes Ralph Fiennes as the heinous Moriarty. We all know from his Voldemort days that Fiennes makes a fine villain, so this is right up his street. Pam Ferris is the regent who is not amused, while a bevy of comedians and thesps swamp the cast: Steve Coogan, Rebecca Hall, Kelly Macdonald, Rob Brydon and Hugh Laurie are just some of the UK A-listers in the movie.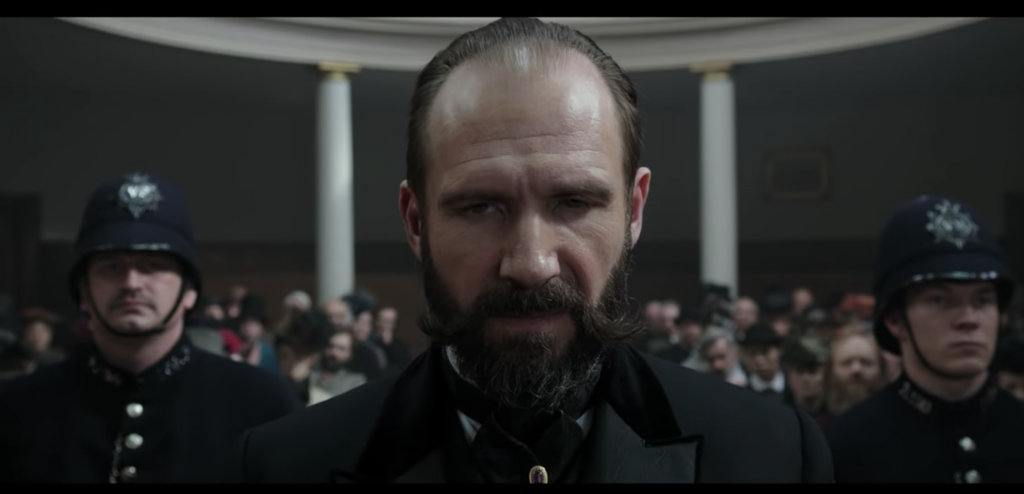 Directing all of this screen talent is Etan Cohen (not to be confused with Ethan Coen). He also wrote the screenplay and his writing credits to date include Madagascar 2 and Men in Black 3, but also Tropic Thunder, another film positively teeming with cameos from top stars. While the formula looks pretty standard, the immense comedic talent of the film's two leading men, plus the calibre of the supporting cast, should be enough to make this a welcome addition to the Sherlock Holmes cinematic stable.
Watch the official trailer for Holmes And Watson below: